Introduction
Close your eyes and picture your dream vacation. Imagine having all the time in the world doing what you most enjoy. Where would you go? Planet Earth has many beautiful water destinations that make it an amazing and unique place to live. We will share with you the top five destinations you need to visit on your next trip!
1. Moraine Lake, Canada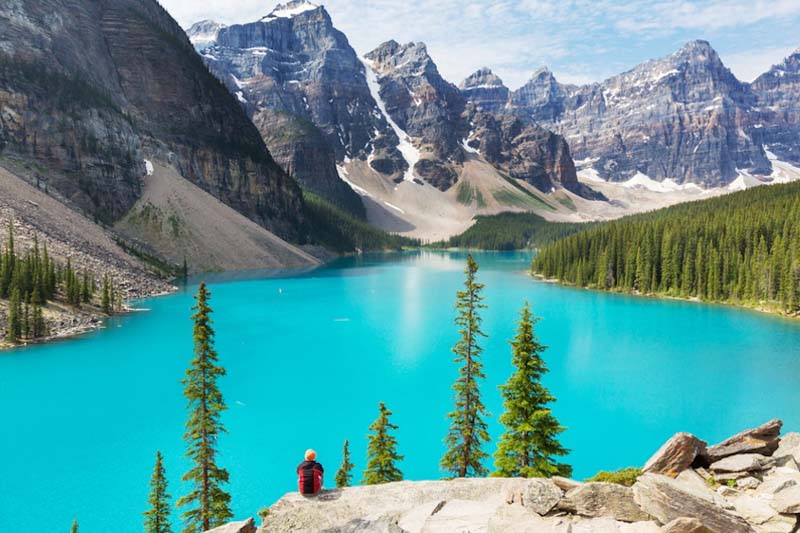 If you have never been to Canada, you're missing out! Canada is such a beautiful place that offers many different experiences. One of the top destinations to visit while in Canada is Moraine Lake, located in the Banff National Park in the Canadian Rockies. This lake is well-known for its turquoise water and its beautiful surroundings. In the summer, you can canoe in the lake or hike along the shore. During the winter, it turns into an ice-skating rink.
2. Crater Lake, Oregon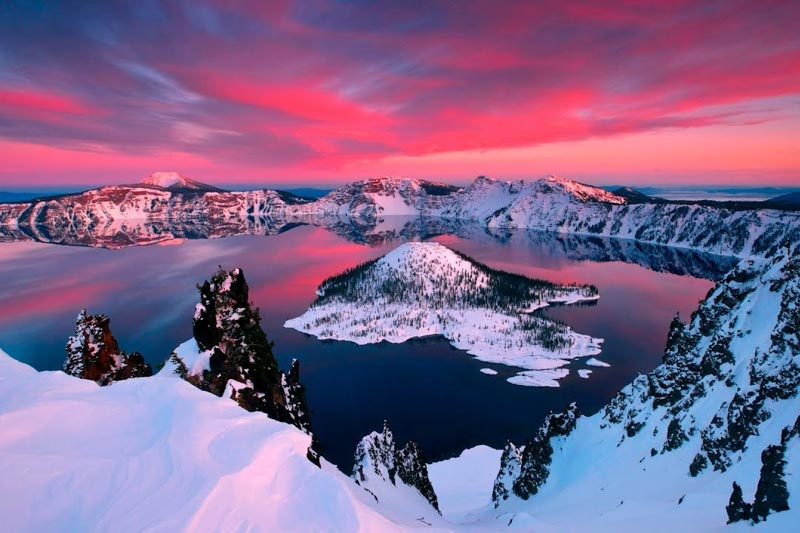 Oregon is a destination that sometimes gets overlooked, but if you have been there, the Gorge or the Willamette Valley is one of the most beautiful places in the Pacific Northwest. There is also a hidden destination in southern Oregon that sometimes gets overlooked: Crater Lake National Park in the Cascade Mountains. It is well-known for being formed by the now-collapsed volcano, Mount Mazama.
3. Phi Phi Island, Thailand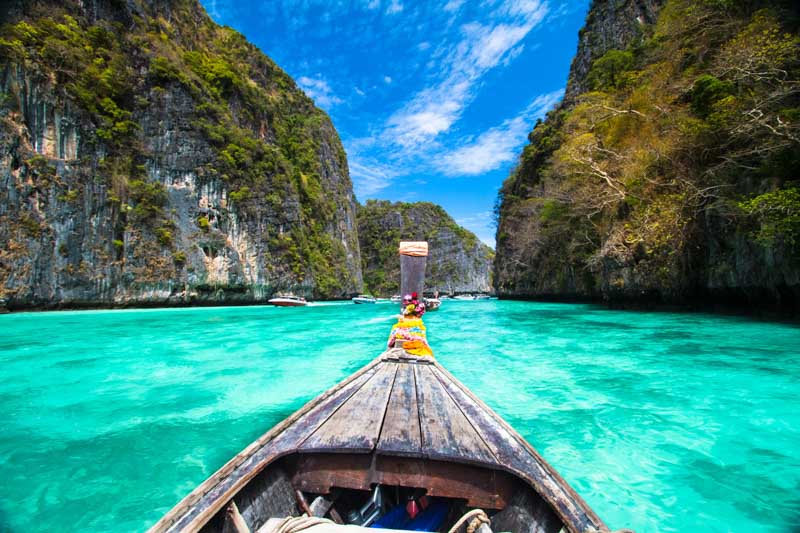 Thailand is made up of various islands; 1,430 to be exact. One of these islands' groups are the Phi Phi Islands, located in the Krabi Province. There are only two ways to get to the islands ─ by speedboat or ferry. Within this island chain, there are six primary islands, Ko Phi Phi Don being the largest. The Phi Phi Islands are a top destination for tourist activities such as diving, snorkeling, and kayaking.
4. Tulum, Mexico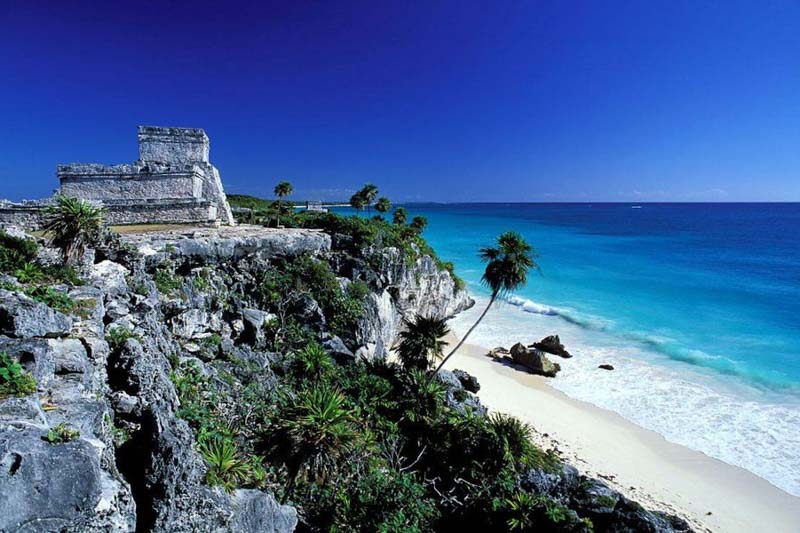 Mexico is known for its beautiful resorts, endless beaches, and tasteful foods. Tulum, Mexico, not only has exotic attractions, but also the gorgeous beach of Tulum. This beach is located in the Yucatan Peninsula, which features many well-preserved ruins of an ancient Mayan port city. There are also various tourist destinations such as the Gren Cenote, Cenote Calavera, and Paradise Beach.
5. Kalami Beach, Corfu, Greece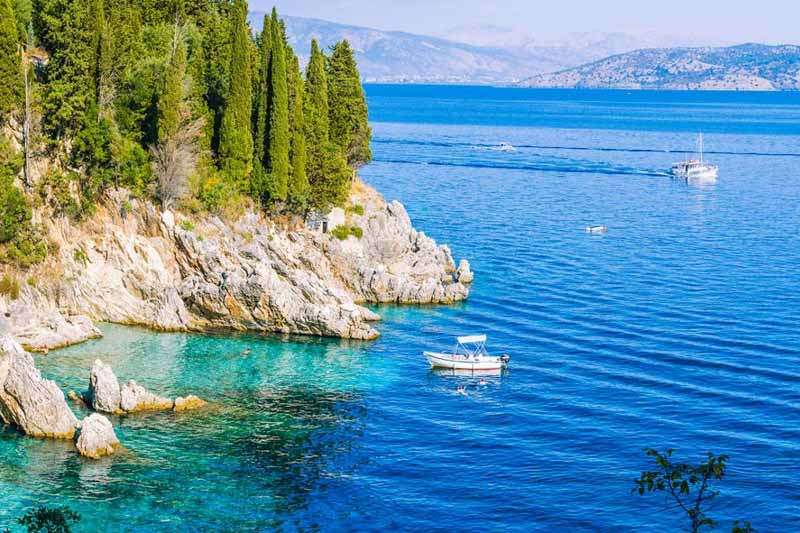 Corfu, an island off Greece's northwest coast in the Ionian Sea, boasts temperatures in the 70s year-round making it a perfect place to spend your next trip! There are various tourist-oriented activities such as boating, swimming, and snorkeling. This beautiful beach area provides a spectacular backdrop for all your summer pictures!
Enjoy Beautiful Water Destinations on Vacation
Looking for a reason to visit one or all of these exotic destinations? Traveling offers an opportunity to de-stress, discover new cultures, create lasting memories, and admire the environment. Plan your trip to one of these locations, and you won't be disappointed! Just remember to live in the moment!