The warm-hearted Leo mermaids are taking over from July 23 to August 22, and we're here for it! They have a way of bringing people together that no other zodiac sign compares to, so we can't wait to see the good they accomplish in the merworld.
Leo Mermaid Tails
If you're a Leo mer, your swimmable mermaid tail options are almost endless! Loud and proud like the lion, you can make any tail work in your favor, but here are our top four mermaid tail picks for Leos.
Element: Fire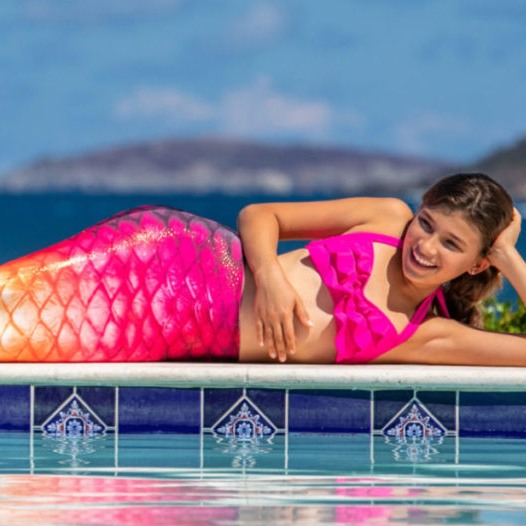 Like Aries, Leo is a fire sign, and this sign doesn't mind being the center of attention! Their brightness, warmth, and friendliness are like a fire in the sense that it brings people together with seemingly little effort. The Hawaiian Sun Retro mermaid tail is likewise warm and bright, just like the sun, making it the perfect fit for this sign.
Spirit Colors: Gold and Purple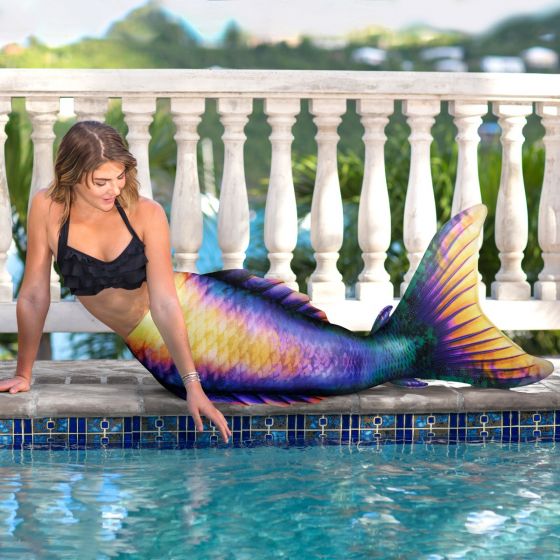 The regal lion represents Leos for a reason. These mers are courageous and hard-working natural leaders, and they aren't afraid to admit it! They don't believe in false modesty, so they celebrate their accomplishments and appreciate when others acknowledge them too. We suggest the Riptide Atlantis mermaid tail and its gold and purple hues for these self-confident mers!
Ruling Planet: Sun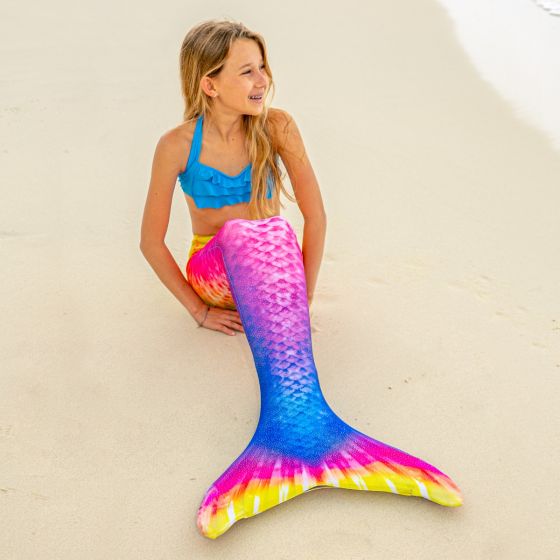 With their ruling planet as the sun, these merfolks enjoy a naturally cheerful personality that they enjoy sharing with others. They also have a great sense of humor, so everyone tends to like spending time with them! For this reason, the Pacific Prism Limited Edition mermaid tail for swimming is a great choice for this sign with its vibrant, joyful hues.
Lucky Gem: Carnelian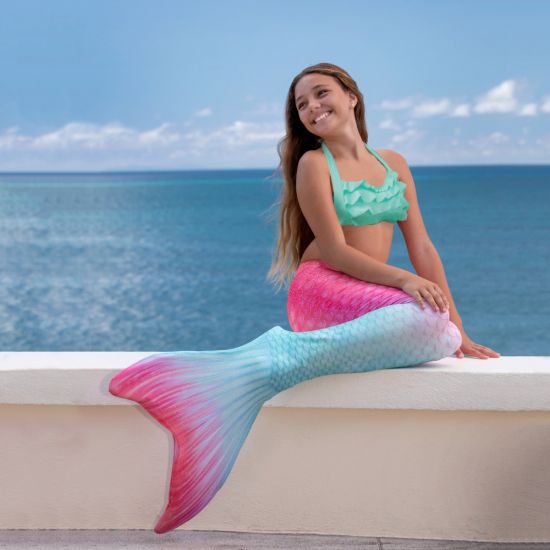 Leo's lucky gem is the carnelian, a beautiful orange-red hued stone that symbolizes bold energy, courage, endurance, and motivation. Sometimes, it even comes in a stunning coral hue! We suggest the Bahama Blush Limited Edition tail to embody your favorite traits of your lucky gem and astrological sign.
Treat Yourself, Merfriends!
Leo merfolks, you have every right to treat yourself like the mer-royalty you are! You always bring your best self to every project, whether it's personal or professional, and your high energy is contagious. We'll try our best to keep up with you, so keep blazing the trail ahead!
Finding the best mermaid tail to fit your personality can be difficult, so check out our other picks for the zodiac or ones based on your favorite Disney princesses and princes!