What Are Mermaid Fins Made From?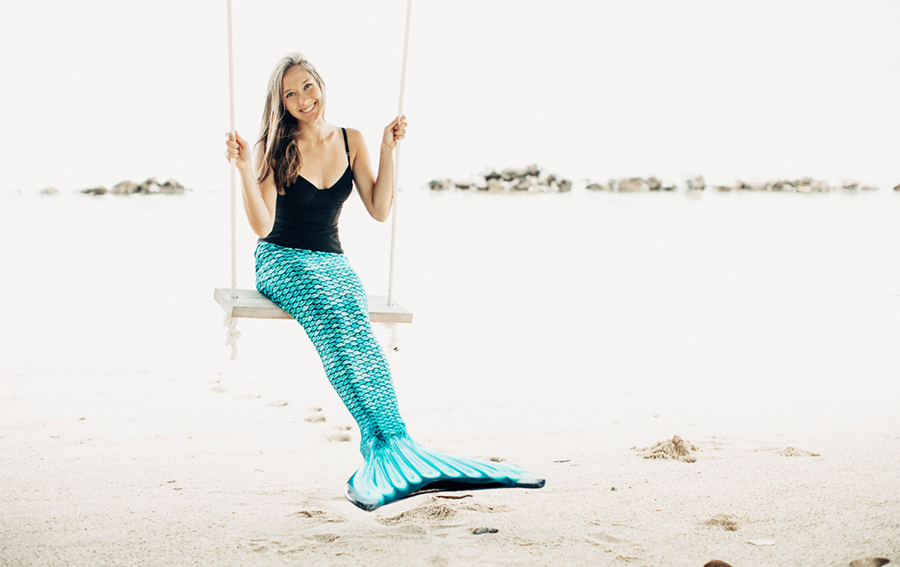 Little girls may be made of sugar and spice and everything nice, but mermaids are a different breed. When your little one dons a Fin Fun Mermaid Tail and transforms into her favorite mystical character, you want to know she'll still be safe in a quality product made from the longest lasting materials.
How can you be sure you're getting the best possible product that will not only set her imagination free, but also offer the safest option in the water? The key is finding a company that demands the highest quality products, so you know you can trust them with your precious kids or grandkids.
Genuine Fin Fun monofins are engineered with your child's safety in mind. Not only are they easy to insert into our mermaid tails, but they're also designed for fast, easy, and hands-free removal in or out of the water.
Fin Fun's patented monofin is constructed from a unique combination of materials that sets it apart from other monofin products on the market.
The combination of a soft, scuba-grade neoprene cover and durable polypropylene insert creates a realistic-looking fin that is virtually indestructible. It even comes with a lifetime guarantee against insert breakage – or we will replace the insert for FREE! Your little mermaid will have year after year of imaginative fun with our monofin that fits inside any of our Fin Fun Mermaid Tails.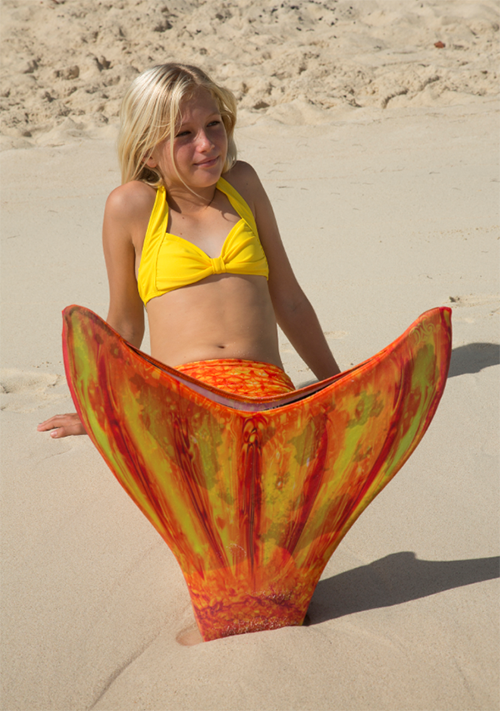 Other monofins may look the same in pictures, but these manufacturers use cheap plastics that are either so flimsy that they provide no propulsion and can be dangerous, or so stiff that they are brittle and split or break after just a few uses. Insisting on a premium-quality, patented monofin from Fin Fun now will make sure your little mermaid's fun lasts longer than a few swims.
The neutral buoyancy of our monofin makes the tail feel lightweight while still providing the rigid support necessary for fast propulsion. And the flexibility in these high-tech materials allows for a unique natural motion that looks just like a real mermaid fluke!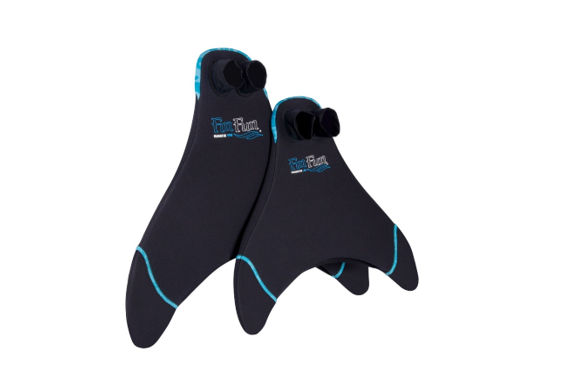 None of these points matter if a monofin is so uncomfortable that your child won't wear it. Other brands have straps that pinch or rub the ankles or feet due to inferior materials and a careless fit. But our monofins for mermaid tails feature a soft neoprene cuff that molds perfectly around any ankle size and stretches for a quick and easy on/off experience. The design ensures that the monofin will stay firmly on the feet while your little mermaid swims in the water all day, but can be easily removed with a quick kick, push, and tug foot motion if needed.
With high-quality neoprene surrounding a core of advanced, flexible, strong polypropylene, the Fin Fun monofin lets your experienced little swimmer glide through the water up to two times faster than she would without it. Whether you slip the monofin inside one of the many swimmable tails available or use it on its own, the high-quality materials present in our expertly designed and patented mermaid monofins will outlast the competition every time.
They give your little mermaid the realistic look she craves with all the quality and safety features you demand for your child.