You're determined to create the most epic mermaid birthday party ever for that special someone. Now what? Make waves at your party with a DIY photo booth that's simply unforgettable! Don't be intimidated…you can easily create an amazing personalized booth—you just need the right supplies. What are you waiting for? Dive right in with our comprehensive list of the necessary supplies below to make a splash at your next mermaid celebration. Chances are, guests will be talking about your sweet setup for years to come!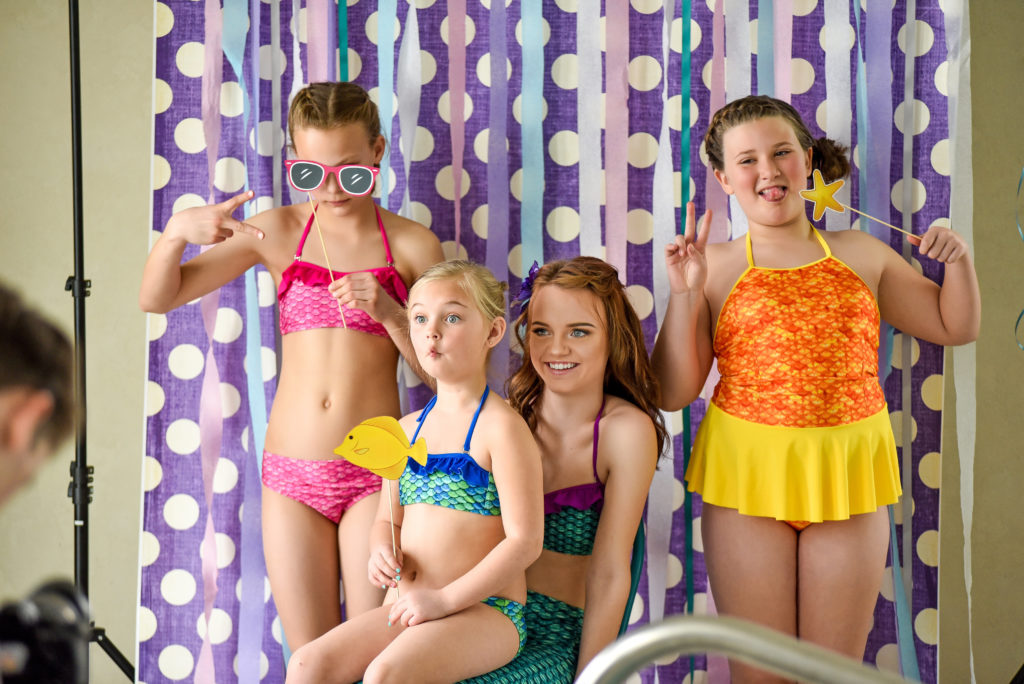 Getting the Goods
After the cake's been eaten, the fin-friendly games played, and the presents unwrapped, where will your guests go from there? They'll head to your extra special photo booth, of course! Here's what you need to get started:
Follow these easy steps for a show-stopping DIY party photo booth:
Assembling Your Backdrop
Attach your backdrop to your backdrop stand or garment rack using clamps.
Cut streamers to fit the length of your backdrop.
Attach streamers using clamps or tape.
Crafting the Props
Print props using colored ink on cardstock paper.
Cut out props and attach to skewers.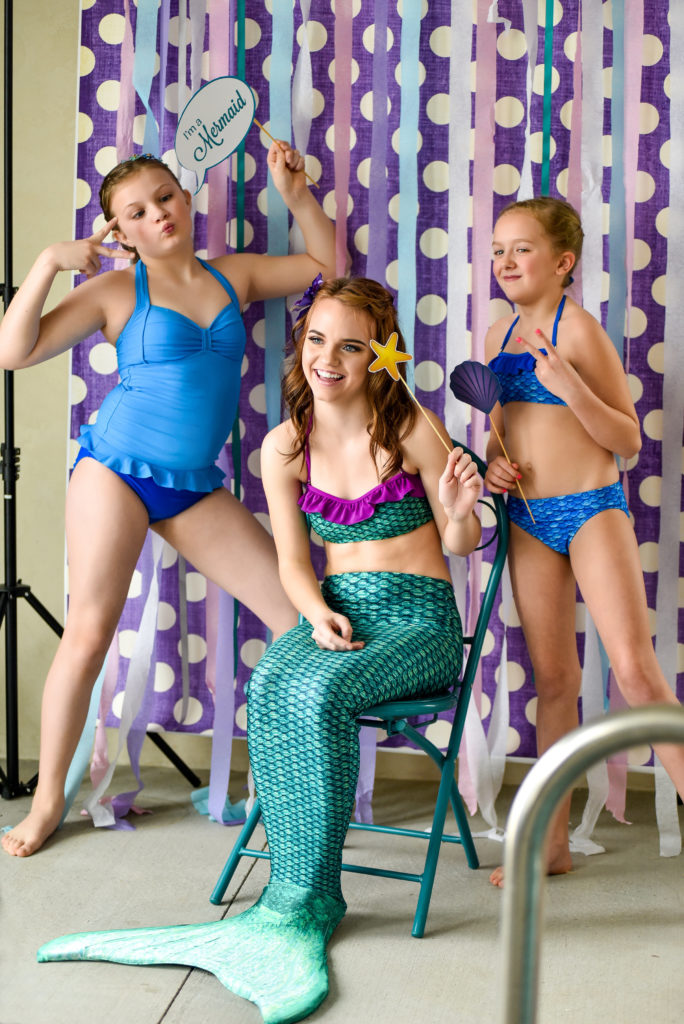 Additional Sea-spiration
Need more inspiration? Your photo backdrop can be as elaborate as you'd like to make it. Check out other sources of sea-worthy backdrops below.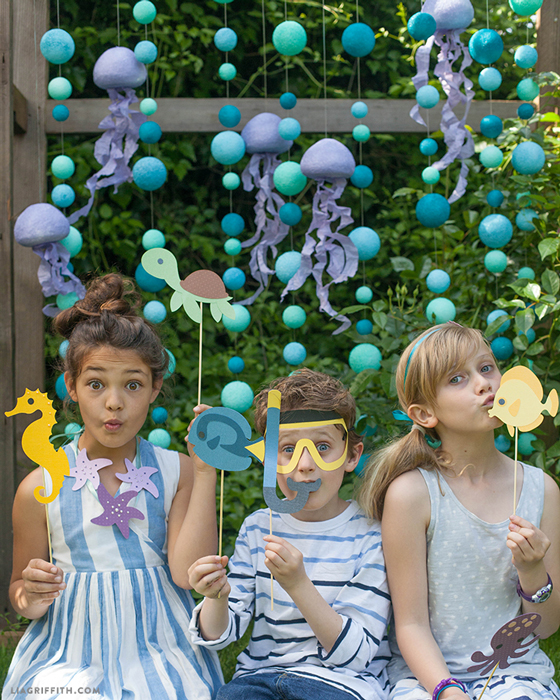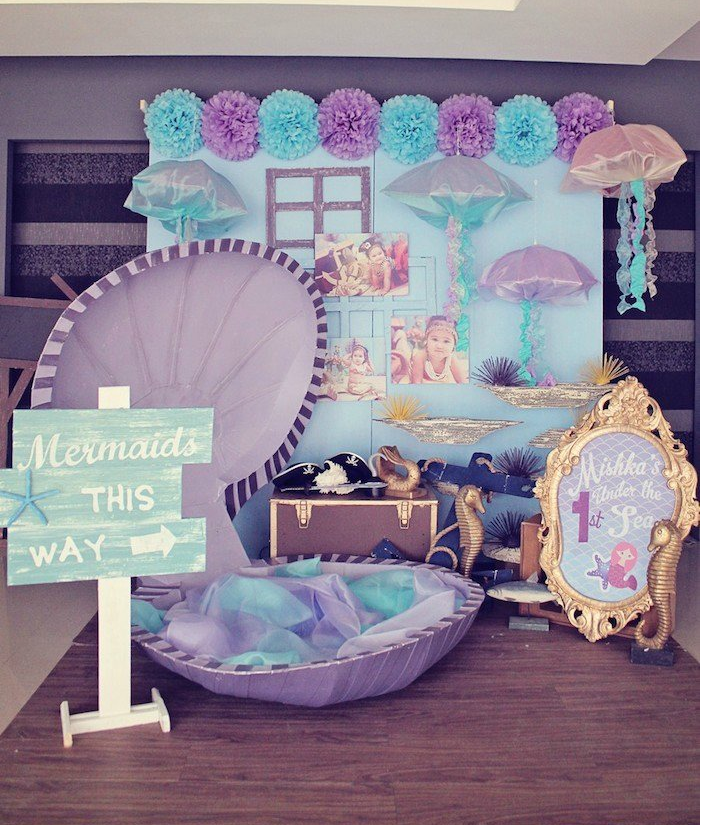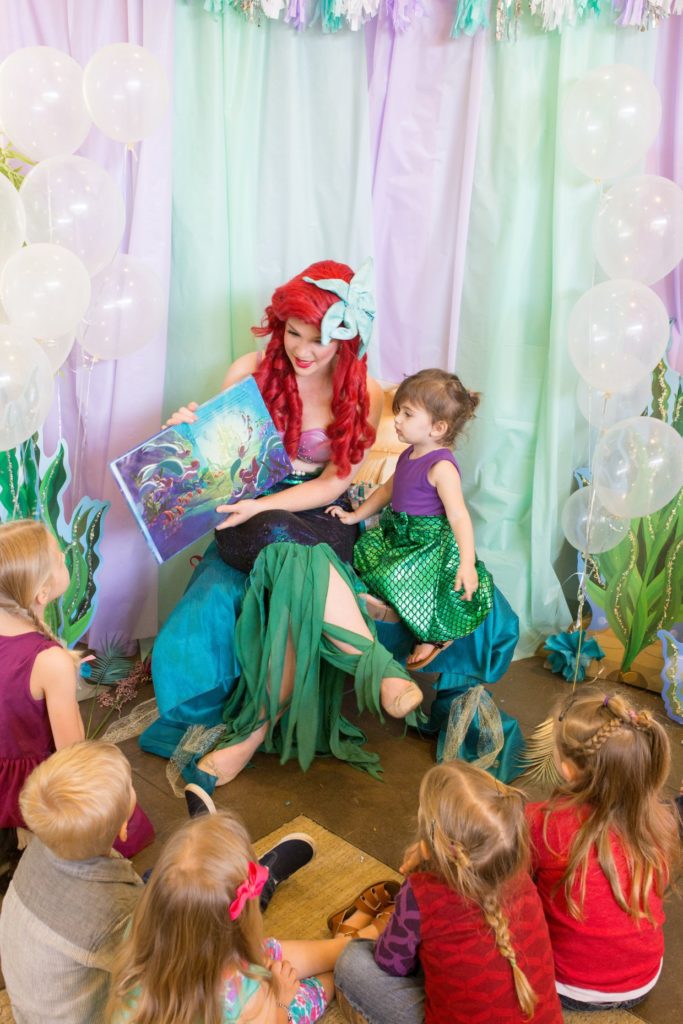 Tip: Make photo taking easier by recruiting a friend or family member to man the photo booth, so you can focus on directing the party! Turn these snapshots into a keepsake thank you card by scrawling a message of gratitude on the back of a printed photo.