Do you or someone you know have a little mermaid on the way?  Don't stress!  We've got a list of tips and tricks to help celebrate the special occasion with a mermaid baby shower!
Invitations
Let the world know about your precious pearl with some invitations!  There are some for every mermaid design imaginable from online stores like Etsy, Amazon, and Zazzle!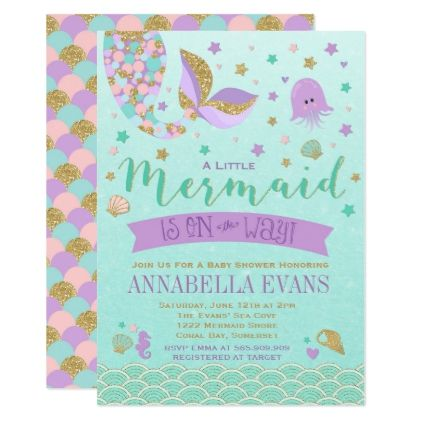 Decorations
The first step when it comes to decorating any kind of mermaid-themed party is choosing a color palette: do you want a classic, Little Mermaid teal and purple combination, pinks in honor of your new addition, or an arrangement with as many hues as a coral reef?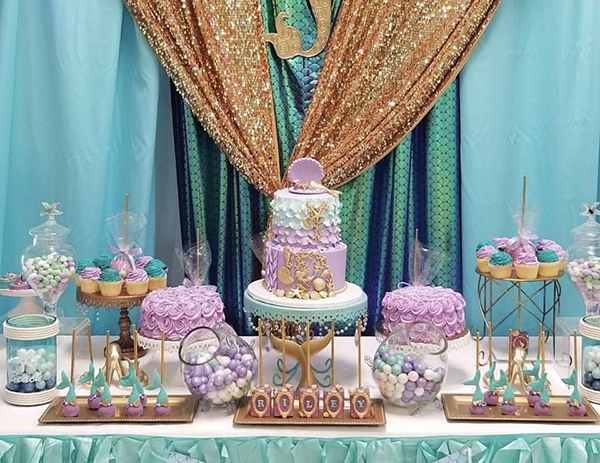 Once you've settled on your colors, it's time to think about the style of decorations.  Streamers, paper fans, banners, and even mermaid tails are fair game!  The internet is full of finspiration, and perusing party retailers like Party City and Oriental Trading can be helpful when trying to create a mermazing party!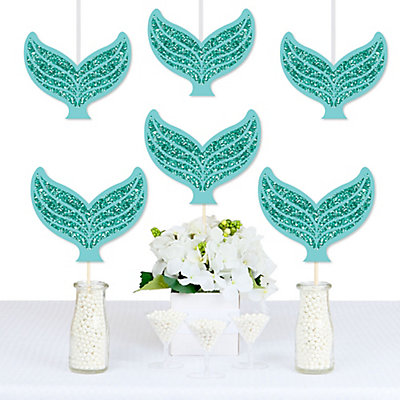 Food
The time of day you're planning to have your mermaid baby shower will affect what kind of food you should serve – the closer to mealtime, the hungrier your guests will be!  To give them something healthy to nibble on, providing fresh fruits and vegetables is a quick and easy option.  For an extra challenge, you could transform a fruit and vegetable platter into a coral reef that just might be too beautiful to eat!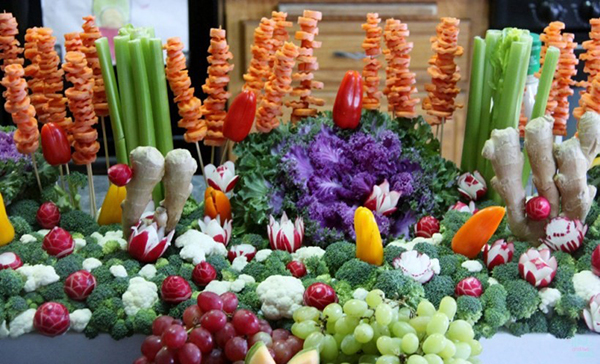 Of course, dessert will always be a hit at parties, and with this mermaid bark recipe, you can make some gorgeous chocolate bark to match your décor!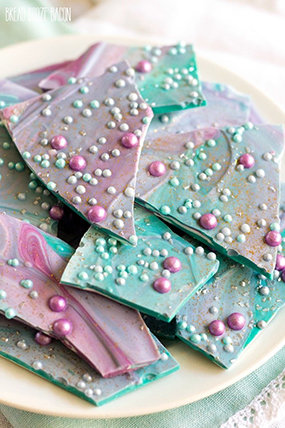 Party Fun (and Favors)
For some mermaid fun, choose from a variety of traditional baby shower games for guests to get to know each other, while also staying entertained!  Printabelle Express has a printable Mermaid Baby Shower Game Package, as do Bonanza and Print My Baby Shower!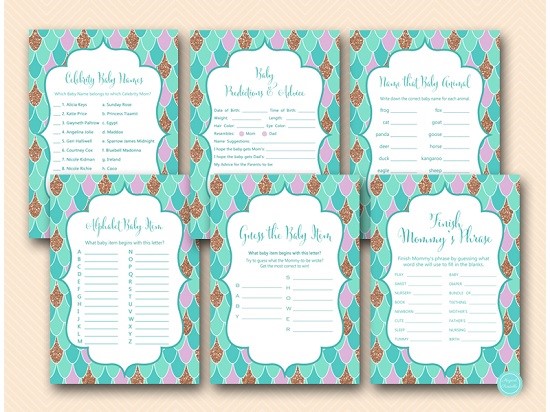 If you want to offer game prizes or treat all your guests to adorable favors, then candy, lip balm, or cute mermaid hair ties are ideal tokens of appreciation that make a splash!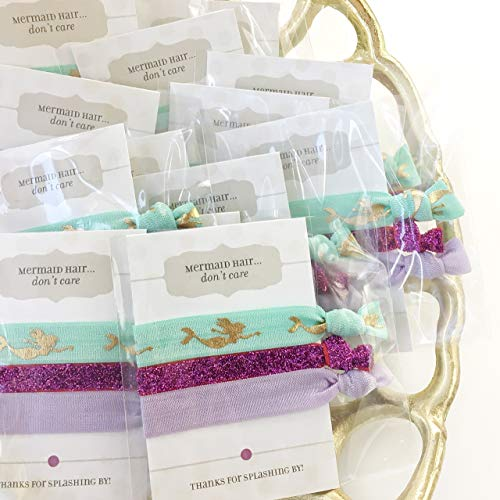 Gifts
Need some ideas for what to get the mother-to-be for her new arrival?  No problem!  For some adorable accessories fit for a mermaid princess, we're head over fin for this Simply Enchanted Mermaid Bib and Headband Set!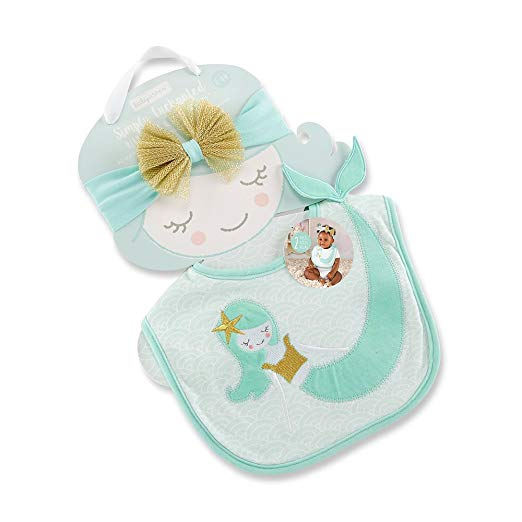 Although the little one won't be swimming for a while, she can start wearing a tail with a mermaid swaddle blanket!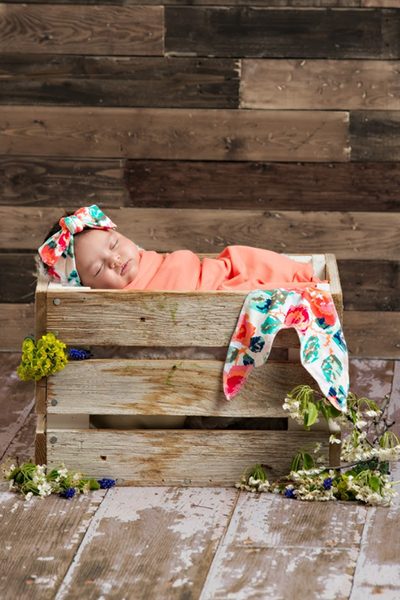 To top it all off, try this delicious-looking "cake," which is actually a sweetly packaged gift that can serve as a centerpiece!  Aptly called a "diaper cake," this creation is made of diapers and other baby items that the expecting mermaid mom will have tons of fun opening!  You can find them countless places online, or even try making one yourself!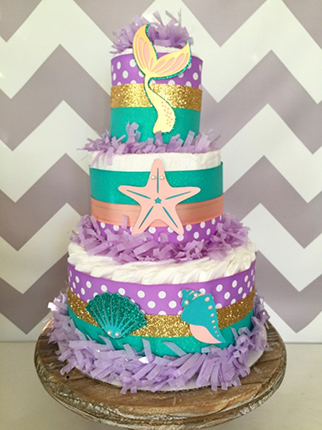 Have your own ideas on how to throw the perfect mermaid baby shower?  Let us know below!