Are you a crafty mermaid DIY pro?  Do you go head over fin for crafts and projects? Gather your supplies and get ready for some fintastic fun! Here are some marvelous mermaid and beach-inspired projects to try:
Mermaid Message Board
Need to remember your on-land to-do list?  Hello Giggles offers instructions on how to make your own Mermaid Message Board!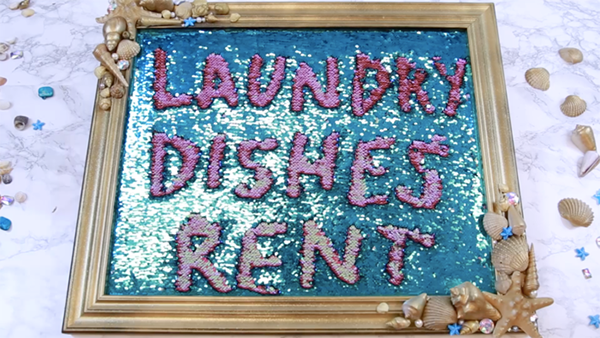 All you need is a picture frame, mermaid sequin fabric, paint, hot glue, and some seashells to add some personal flair!
Mermaid Scale letters
For a personalized (and fishy) touch to your décor, these Scaly Polymer Clay Letters from This Heart of Mine let you turn your initials into works of art!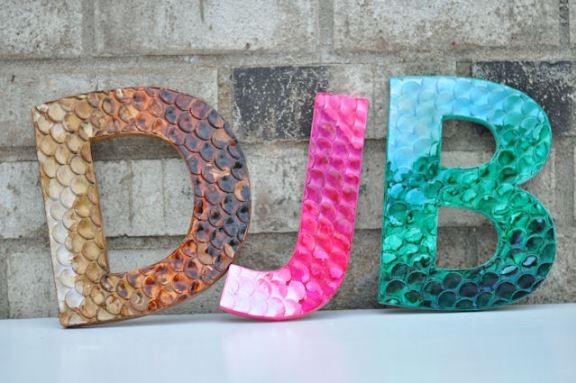 DIY Clay Box
Still have leftover clay?  With a similar technique, you can also create a Polymer Clay Mermaid Box!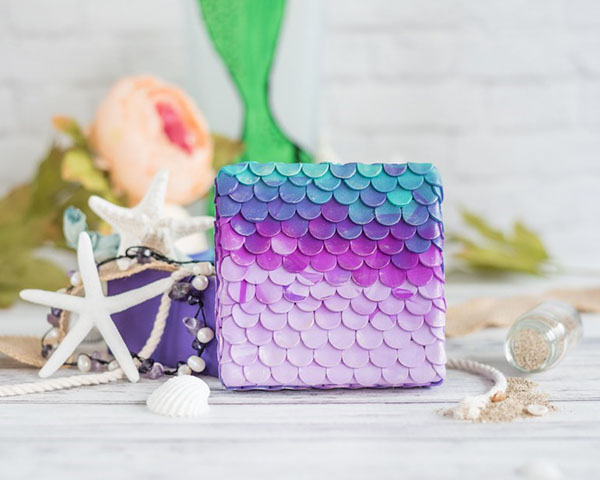 Natashalhn provides instructions for transforming a paper mache box into the perfect place to store your small gadgets and gizmos!
DIY Shell Art
Want some new accents for your walls?  The Party Teacher's Easy Shell Art Tutorial teaches you a cheap and simple way to adorn any room with elegant shell art.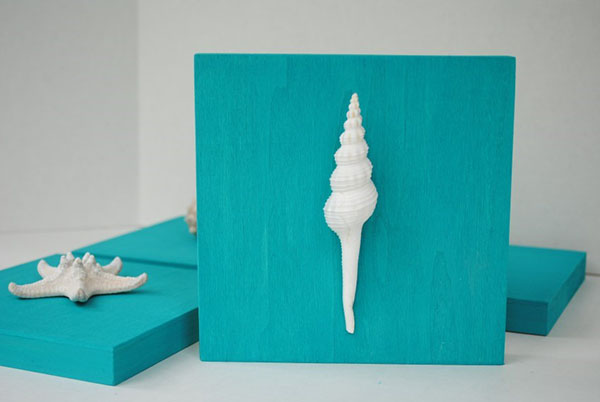 DIY Decorative Seashell Bottles
When the beach seems far away, Crafts by Courtney has a guide for making these adorable Decorative Seashell Bottles.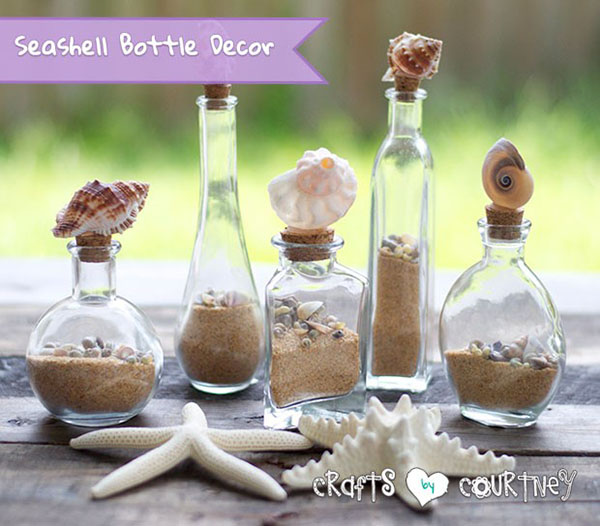 Not only are they a great way to keep the seashore with you wherever you go, but they also make sweet gifts for any ocean lover!
DIY Swirl Glass Vases
Learn how to restore an old glass vase with Censational Style's Paint Swirl Vase Tutorial!  Using blue paint produces a design that mimics the ocean waves, but any color is sure to make a splash!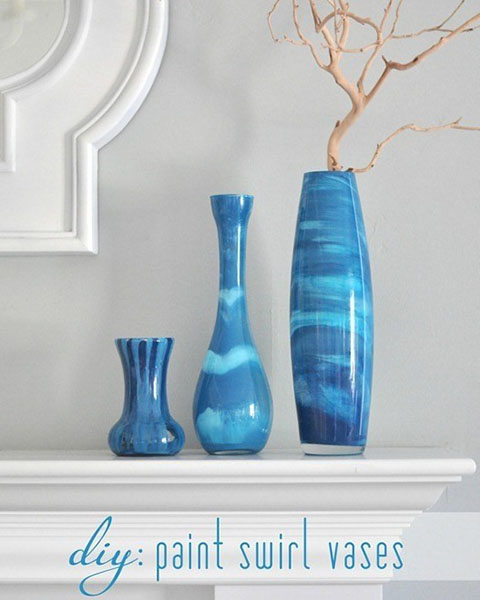 DIY Seashell Candles
Whether in a bathroom, bedroom, or as a table centerpiece, candles create the perfect ambiance to give any room a warm glow.  Take traditional candles up a notch with Yes Missy's DIY Seashell Candle tutorial!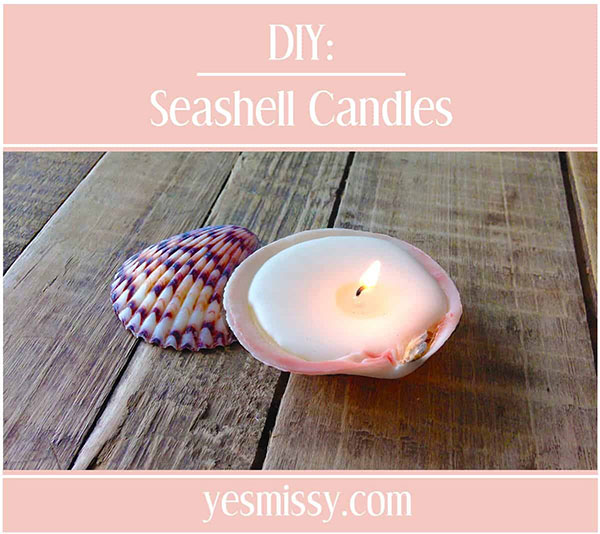 Mermaid Tile Coasters
Spruce up some old tiles to transform them into Mermaid Tile Coasters fit for a mermaid queen!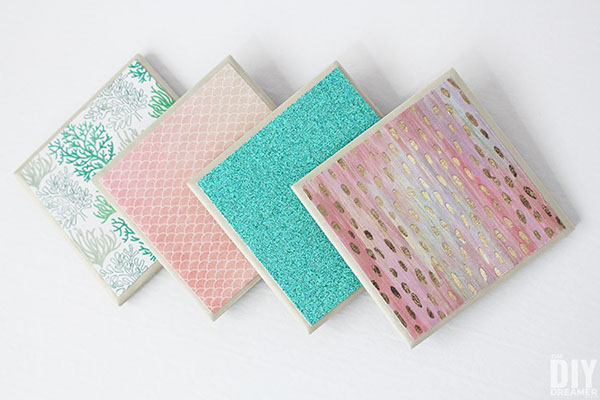 DIY Dreamer gives you all the guidance you need for this fun, yet functional project!
DIY Mermaid Makeup Brushes
Give your makeup brushes a makeover of their own with Mad in Craft's tutorial for DIY Mermaid Makeup Brushes!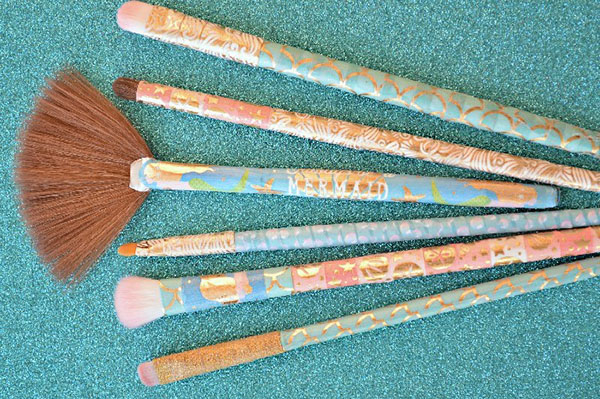 DIY Mini Aquarium
Have you always wanted an aquarium?  Your dream can come true with Arctida's DIY Marimo Moss Ball tutorial!
This tiny underwater terrarium is a beautiful addition to any small living or work space!
Have any other mermaid DIY ideas?  Let us know in the comments!