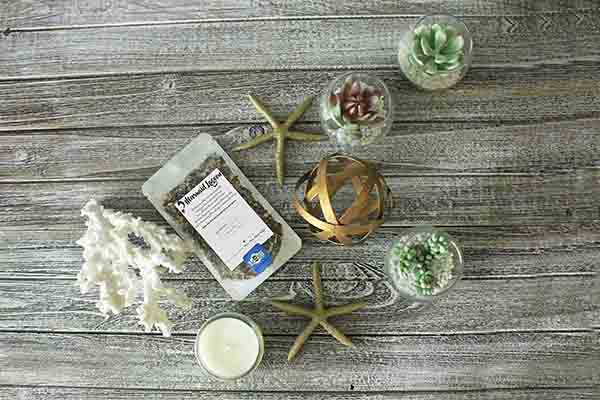 Let's be honest, if a mermaid had a choice, she'd drink tea…but not just any tea—she'd have her own custom mermaid tea blend. And right now, merfriend, you can too!
Creating a custom tea blend is as easy as clicking a mouse and waiting for it to arrive. You can either use an online provider like www.blendbee.com or find a local shop that creates loose leaf tea blends.
When you first jump into sites like Blend Bee, you're going to be hit with an overwhelming amount of choices. If you understand tea flavors, you probably have a pretty good idea of where to start, but if you don't, our tea savants have pulled together a great starting place for you!
We've created a blend called Mermaid Lagoon. Start off with raspberry leaf and hibiscus flower. Add in some rose hips and lemongrass. Accent it with ginger while blending in blue cornflowers for a touch of ocean blue. Top it off with mango and passionfruit for the perfect mermaid-inspired blend. Mmmm, can you taste it already?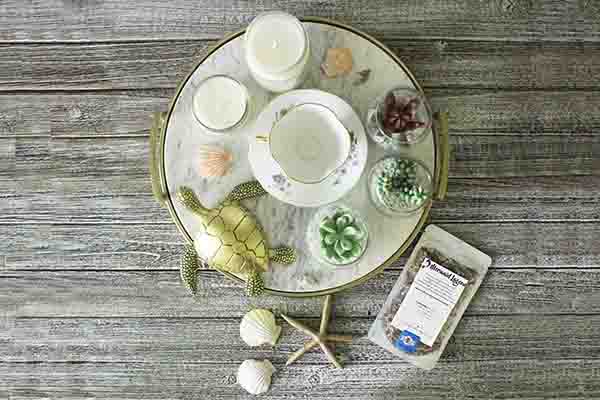 Want this exact blend? Blendbee.com has it on file just for us! Get our custom Mermaid Lagoon blend here: https://blendbee.com/shop/popular-blends/mermaid-lagoon/ref/81/?campaign=MermaidBlend
The best part is, that if the tea creator reads your list and thinks a few extra ingredients might make your tea the pearl of the sea, they'll reach out and chat with you until you're thrilled with the tea they are creating for you! I've even had my tea creators reach out to add things specifically to make it more colorful and pretty. So, not only did it taste amazing, but it looked gorgeous too!
Many custom tea sites will work with you on creating custom labels as well, so if you're planning on creating teas for your next mermaid pod meeting, this is a great way to add a custom feel to a very unique present for your friends.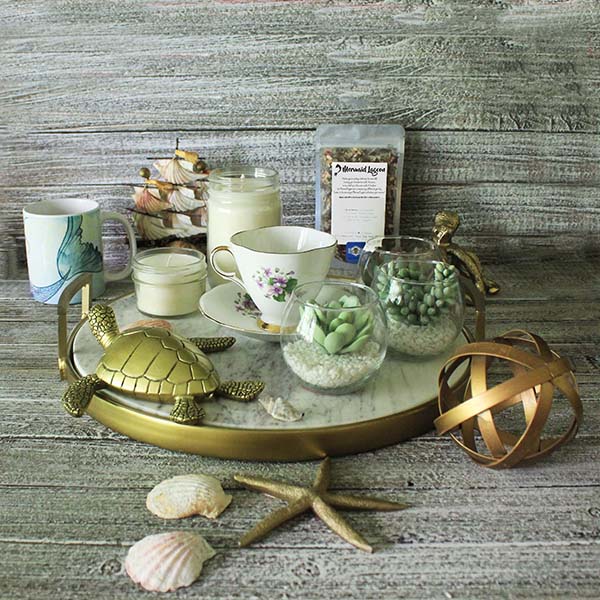 Once your custom blend has arrived, the best way to enjoy your tea is with a fancy teacup (bonus points for mermaid-inspired) and creating a mermaid tray to set it on. We recommend using a wooden or marble/pearl tray with a few seashells. You can add gold accents with figurines of an octopus, starfish, seahorses, etc. You can also add adorable succulents that look like they could have emerged right from the ocean floor.
When you're happy with your set up, steep your tea, pour yourself a cup, and carry your tray to your reading nook for a little mertime!
Want to get extra mertastic? Take your tray poolside, slip into your tail, and enjoy a stunning afternoon tea by the water. Bonus points for taking a few selfies and tagging us on Instagram so we can see how you take your mermaid tea!
Happy tea creating, merfriends.
Have an idea for the perfect mermaid-inspired tea blend? Let us know in the comments so we can all share and taste our ideas together! We can't wait to hear from you!
P.S. Be sure to try out the Mermaid Lagoon blend we made just for you!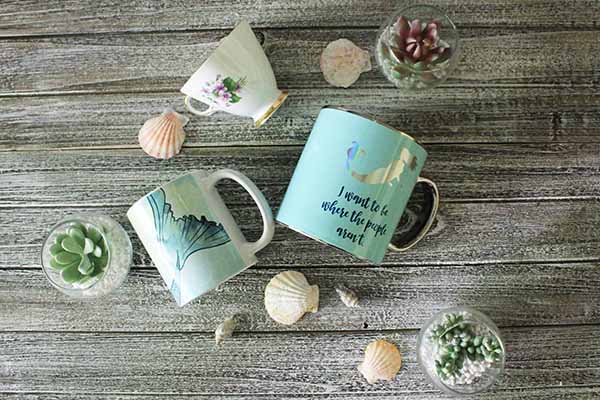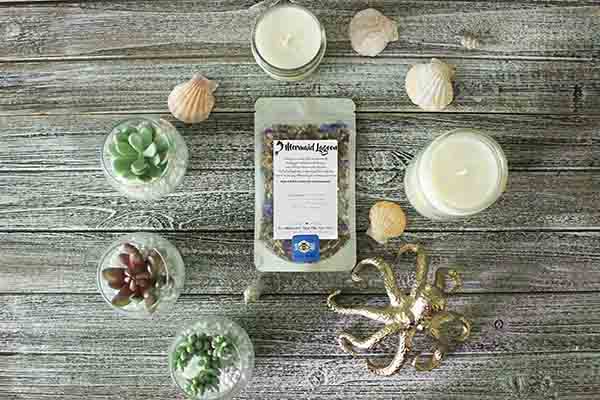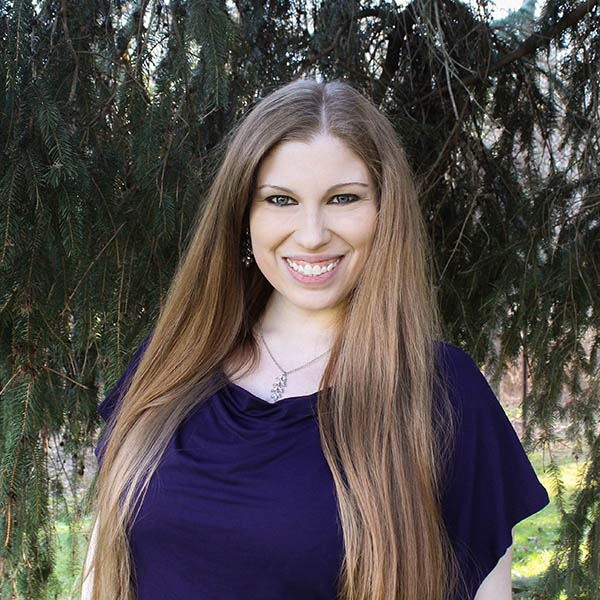 Imagery by K.M. Robinson Photography
K.M. Robinson is the author of The Siren Wars Saga, as well as several other best- selling young adult fairytale retelling and sci-fi book series. She spends her time creating couture dresses and accessories for her photography clients, including shell crowns and sea couture. She lives her best mermaid life with her super long mermaid hair while helping her students as they grow their businesses through social media by creating engaging content that fans love! She firmly believes she should be a warm water mermaid and has no business living above the sea.
www.facebook.com/kmrobinsonbooks
www.instagram.com/kmrobinsonbooks
www.twitter.com/kmrobinsonbooks