Fin Fun has been celebrating its 10th mermaid anniversary all year long! We've come a long way since our first tails, and we want to take you on a journey through the years with us.
2010: The first Fin Fun mermaid tails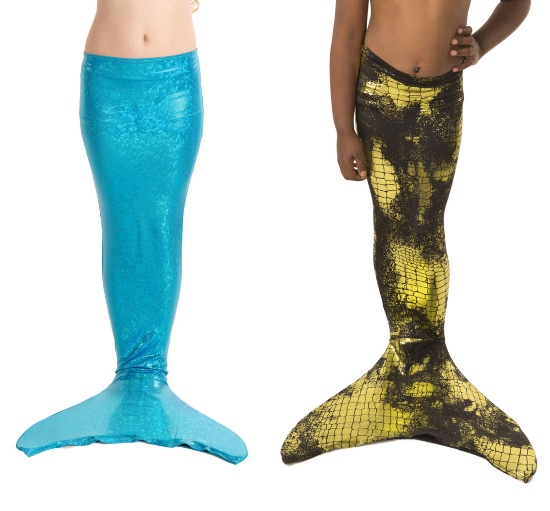 The Fin Fun story technically starts in 2009 when Grandma Karen sewed the first mermaid tail for her granddaughter Emily. However, she didn't start selling mermaid tails until 2010.
The first swimmable mermaid tails were simple yet fun. They mostly consisted of one solid color with dazzling foil fibers that glittered in the sunlight. Our current Sparkle costume mermaid tails are reminiscent of our roots!
2013: Introducing the Fin Fun monofin
In the first years of business, Fin Fun only sold mermaid tails for swimming. It wasn't until 2013 that we launched our patented monofin. It was a little different than the design you now know and love as we've only improved it since then!
The monofin not only gives the tail fluke its realistic shape, but it also helps you swim faster and farther than before!
2014: The Mermaidens steal the show
In 2014, we came in contact with real mermaid princesses from waters around the world and launched our children's website, FinFriends, to tell their stories. Called the Mermaidens, these mermaid princesses have different colored tails that span the rainbow!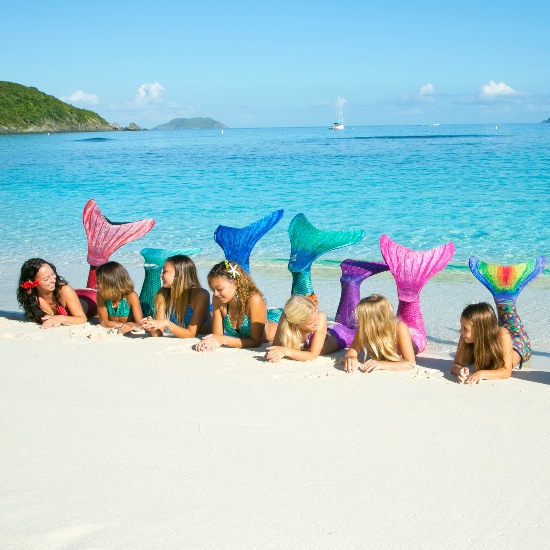 The above photo features the original Fin Fun Mermaidens tails, but we've refreshed the scale designs over the years. Do you prefer the classic looks or the new ones?
2016: The first Limited Edition mermaid tails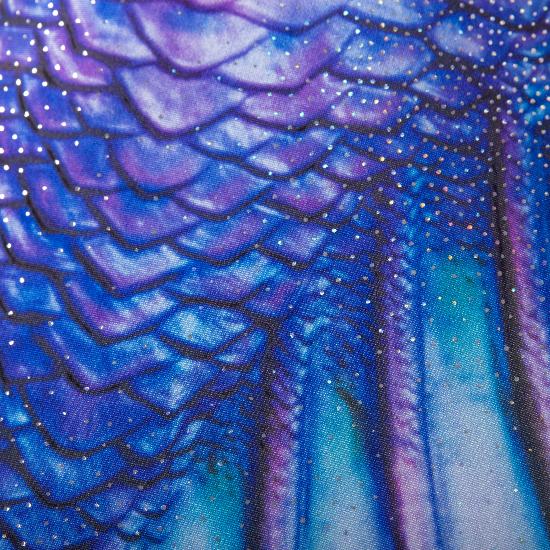 Wanting to provide even more to our Fin Fans, we launched our first Limited Edition mermaid tails in 2016. These tails have a foil layer over the printed scales and flukes that makes it sparkle both in and out of the water!
The first Limited Edition tails include the iconic Clownfish and Blue Tang tails, as well as Maui Splash and Bali Breeze. Since then, we've launched a variety of tails with different colors, styles, and scale shapes. Which Limited Edition design is your favorite?
2017: Revealing our Reinforced Tail Tip Technology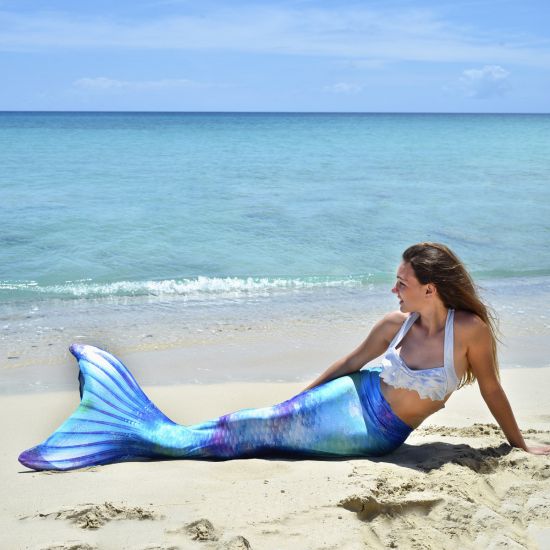 A common problem merfolk face with their fabric mermaid tails is pilling and holes. Originally, Fin Fun sold protective stickers for tail tips since they would inevitably rub against rough pool surfaces.
This worked for a time, but we knew we could do better. In 2017, we introduced our innovative Reinforced Tail Tip Technology. This coating on the tail tips is insanely durable, and the best part is that the tail automatically comes with it*! You don't have to apply it yourself like you had to with the stickers.
2018: The first Atlantis mermaid tails
Real fish have more fins than just their fluke, and Fin Fun Atlantis mermaid tails became our most realistic ones ever. Each tail has multiple side fins, as well as a dorsal fin, that flow through the water like real fish fins!
Our first Atlantis tails launched in 2018, and Pacific Pearl and Sea Dragon are still our most popular premium designs. In fact, Pacific Pearl won Mermaid Madness in 2020, almost two years after its debut!
2019: The first tail design contest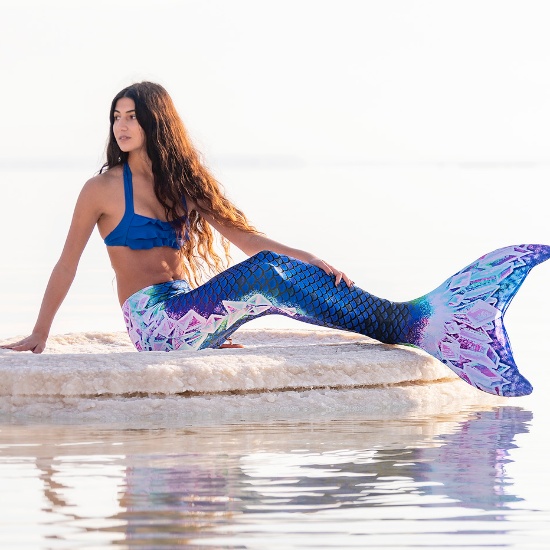 2019 marked the 10th anniversary of Grandma Karen designing the first mermaid tail for Emily, and we wanted to bring that creative spark to each mer in the community. We launched our first-ever Tail Design Contest, and the winner became a part of our Limited Edition tail line.
You voted Diamond Frost, pictured above, as the winner, and it came out beautifully! However, we saw so many brilliant and unique designs that we knew we needed to hold the contest again.
2020: One million dreams made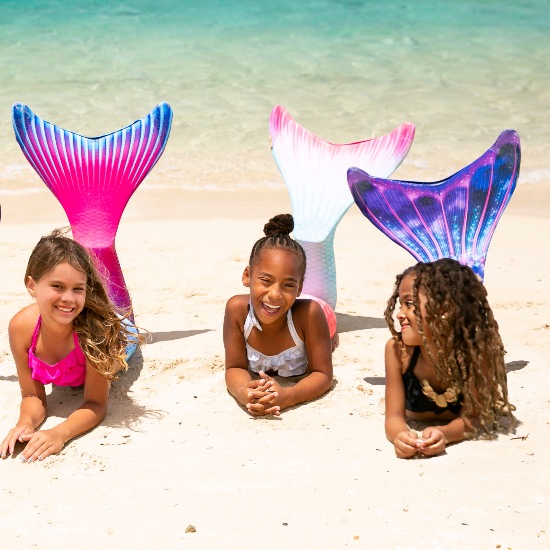 Like many of you, we had high hopes coming into 2020. It marked Fin Fun's 10th mermaid anniversary, and we wanted to celebrate! Even though we faced a number of delays due to a worldwide pandemic, it has been a mermazing year!
Because of your love and support, we sold our one-millionth mermaid tail. But this isn't about us. We know that behind every mermaid tail is a dreamer, and we're honored that you chose us to make your mermaid dreams come true. You're a part of our mermaid family.
Celebrate our mermaid anniversary with us!
You'll find the perfect mermaid tails for kids AND adults at Fin Fun. When we say that everyone deserves to dream, we mean it. We want to provide the best tail swimming experience possible, and we have so much more in store for you in the coming years!
Did you learn something new about Fin Fun? What are you hoping we'll do next? Share your thoughts in the comments, and don't forget to follow @FinFunMermaid on Instagram to keep up with the latest news!
---
*Sparkle costume tails do not have Reinforced Tail Tips.
---
Check out the latest Fin Fun mermaid tail discounts!