Did you participate in Fin Fun's Mermaid Madness event this year?
If you didn't, here's what you may have missed!
What is Mermaid Madness?
Here at Fin Fun, we started Mermaid Madness with you in mind. Our team gathered a variety of mermaid tails from the Sparkle, Mermaidens, Limited Edition, and Atlantis lines and pitted them against each other in 16 challenging matchups.
Of those original 32 mermaid tails, we let YOU decide which tail won.
How does it work?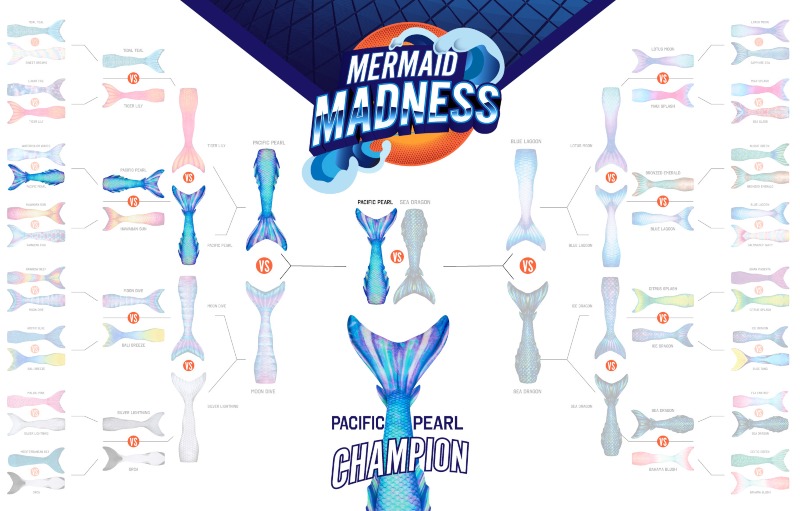 Your votes decided the winner of each fin-to-fin matchup.
Each round lasted five days, and there were five rounds total. After each round, the winning swimmable mermaid tails advanced and scored you a sweet discount!
Here's the breakdown of each round:
Round 1: 32 tails in 16 matchups

Round 2: 16 tails in 8 matchups

Round 3: 8 tails in 4 matchups

Round 4 (semi-final): 4 tails in 2 matchups

Round 5: (final): 2 tails in 1 matchup
Which mermaid tail came out on top?
The only Sparkle costume mermaid tail lost in Round 1 to the Orca Limited Edition tail. This left the Mermaidens, Limited Edition, and Atlantis tails to battle it out in Round 2.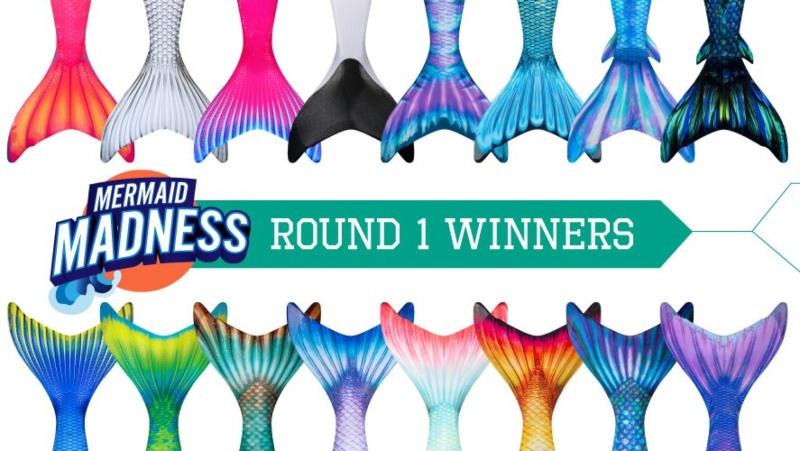 In Round 2, the only Mermaidens mermaid tail, Tidal Teal, lost to the Limited Edition Tiger Lily tail. This left only Limited Edition and Atlantis tails available for the title of Mermaid Madness Champion.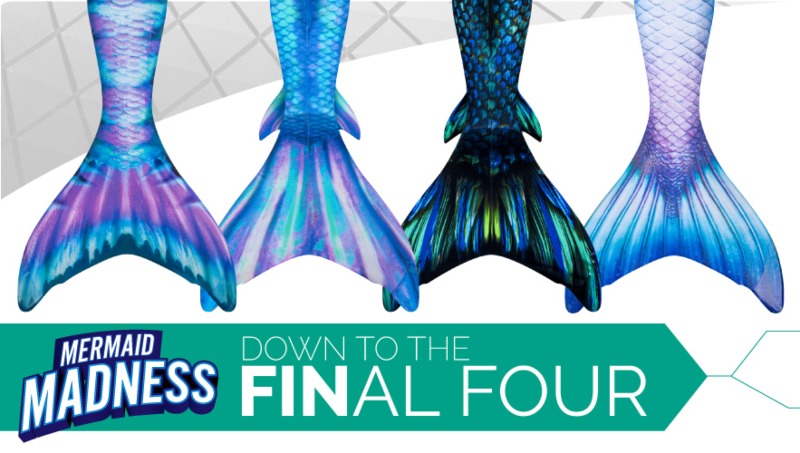 By the time we arrived at Round 4, a Limited Edition tail faced a fierce Atlantis tail in both matchups. While we love rooting for the underdog, our premium Atlantis mermaid tails, Pacific Pearl and Sea Dragon, advanced to the final round.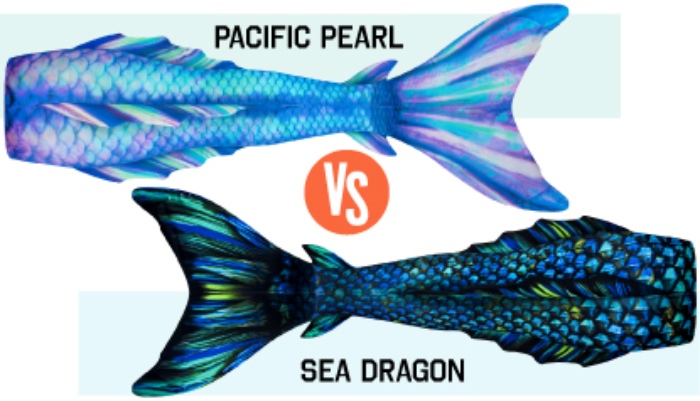 Your votes were close, but Pacific Pearl surfaced as the champion! It became the Grand Prize along with an original monofin in the month's giveaway. (To see who won the giveaway, follow Fin Fun Mermaid on social media!)
Is Mermaid Madness here to stay?
Our team had a blast creating this month-long event for you to participate in! Like you, we cheered on our favorite mermaid tails and guessed which one would come out on top.
How was your experience with Mermaid Madness? Tell us in the comments section what parts of the event you loved and what you would have liked to see. Based on your thoughts, we just might bring the event back next March!
The winning mermaid tails are on sale until Tuesday, March 31, 2020 at 11:59 PM MT, so swim on over to Fin Fun's website before it ends!
---
Check out the latest Fin Fun discounts!