On September 22, Anna Haskell completed a 12-hour mermaid swim in West Sussex, England. The event doubled as a new world record and a fundraiser for two Sussex-based charities—Arundel and Download Community Leisure Trust (ACT) and the Chestnut Tree House children's hospice organization.
The fundraiser proved successful as Anna raised £1,100, just £100 short of her goal! During the swim, 32 mermaids and mermen joined Anna in the pool and together they swam a total of 92 km (57.1 miles)—30km (18 miles) of which were swam exclusively by Anna.
In honor of Anna's attempt, Fin Fun's creative team decided to design Anna's tail, a one-of-a-kind design specifically for the event that would capture the beauty of Arundel Lido, a swimming pool just below one of England's beautiful relics, Arundel Castle, and the now successful world record.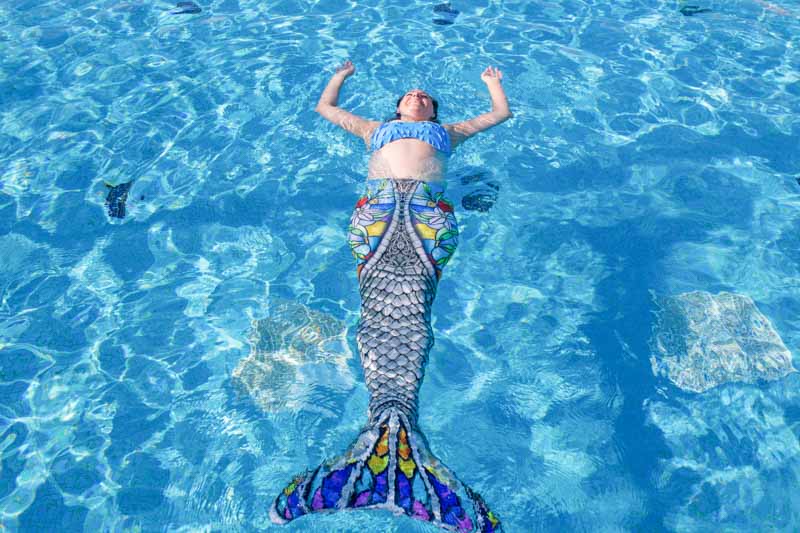 A tail with royal origins
With this historic castle in mind, Fin Fun's lead tail designer created a personalized mermaid tail that resembles the medieval elegance the castle is known for. The stone pattern imitates the medieval walls, the stained glass mimics the beautiful cathedral and the lilies sends a gentle nod toward the well-known gardens surrounding the castle.
"When I swim, teach, and train at Arundel Lido, the castle is my backdrop," Anna said. "I wanted the castle to inspire my tail for the event because I felt it was one small way to share my appreciation to the pool for allowing me to swim in front of such a magical scene."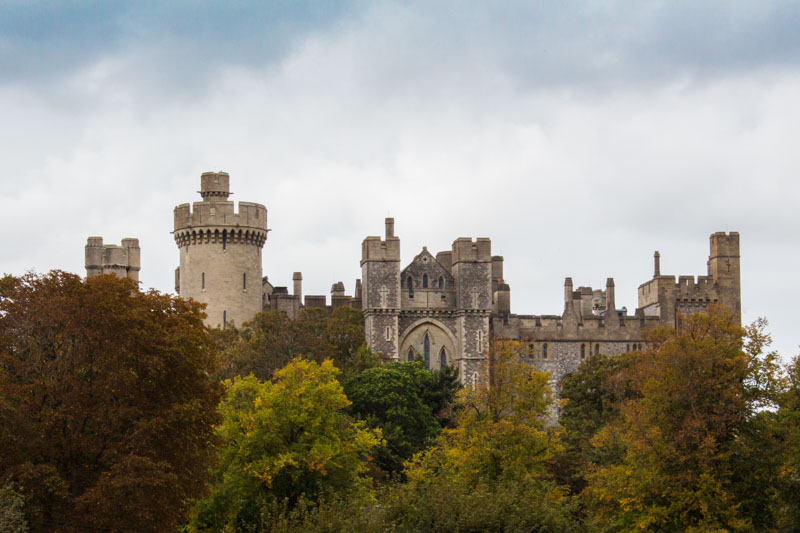 The sentimental detail in Anna's tail
While the castle was a main point of inspiration, a bit of personal history was included in Anna's custom design. On the fluke of Anna's tail, spectators may notice a beautifully embroidered lace veil. This veil was patterned after the one Anna wore on her wedding day.
"My wedding veil has been passed down for four generations," Anna recalled. "It has been worn by my great-grandmother, grandmother, mother, and then myself in 2011."
Together, the elements of the tail design will forever represent Anna's grand achievement of setting a world record for the longest time swimming in a mermaid tail and monofin. What inspires you most about Anna's story? Tell us in the comments below!
---
Learn more about Anna's world record and how you can donate at https://southcoastmermaids.com/sponsoredswim/.