We had so much fun imagining Disney princesses as mermaids that we couldn't resist picking Fin Fun mermaid tails for each of their princes! If we're being totally honest, the perfect merman tails for our childhood crushes are even more stylish on them than the princesses. So don't be afraid to ask your partner to dive into the adventure with you!
Here are the swimmable mermaid tails we picked for the most iconic Disney princes.
Prince Florian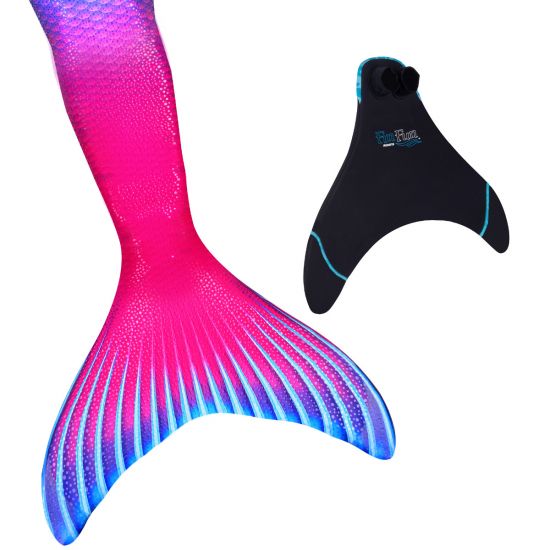 Sure, we had to go digging to learn this prince's real name, but no one can forget the youthful prince that swept Snow White off her feet! If Snow White has the Bali Breeze tail, Prince Florian would be her perfect match in the Maui Splash Limited Edition mermaid tail. His classic look consists of blue and red, so the similar ombre pattern on this tail fits him perfectly!
Prince Charming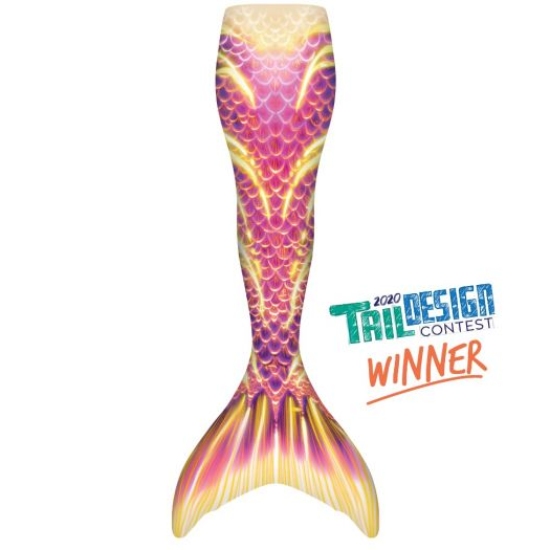 We've all teased the prince that forgot what Cinderella looked like and chose to have every young lady in the kingdom wear her glass slipper instead. (Because really, how does that happen?) His princely attire flashes vibrant red and brilliant gold, so this snazzy prince would be the life of the ball in the Deep Sea Rave Limited Edition tail!
Prince Phillip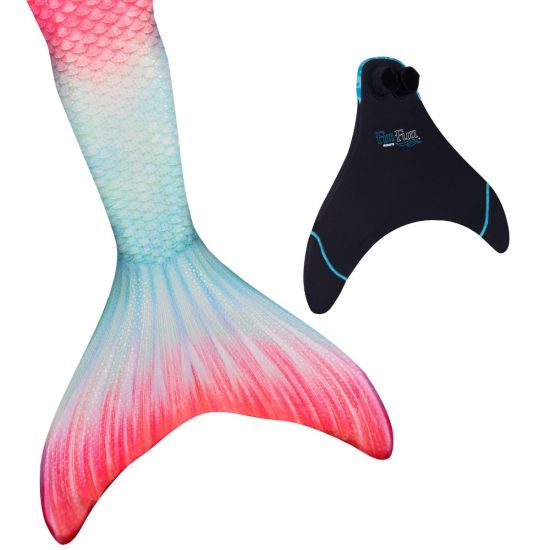 We don't always like the damsel in distress stories, but Prince Phillip taking on Maleficent in the animated film had us cheering the entire time! We imagine he'd take his bravery to the ocean's depths in the Bahama Blush Limited Edition mermaid tail since its vibrant colors leave us blushing every time we see it.
Note that we have limited stock of this tail, so catch yours before it's too late!
Prince Eric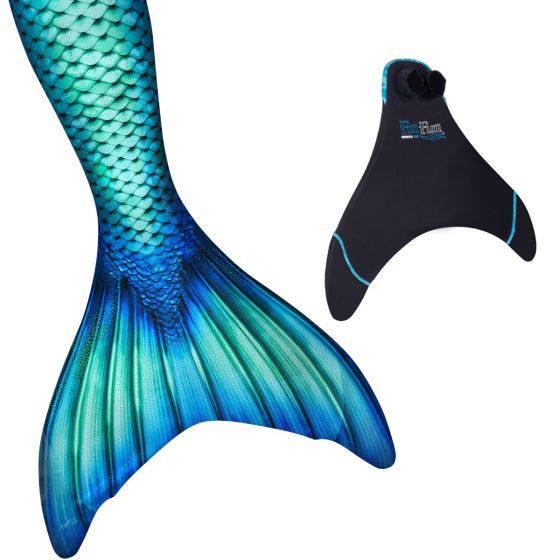 Though Prince Eric wasn't born a merman, his kingdom on the sea made him ready for a life below the waves. Plus, we wouldn't put it past Ariel to find a way to take him to her childhood home. If he had the Aquamarine Limited Edition tail, he would match Ariel's classic green tail flawlessly!
Prince Adam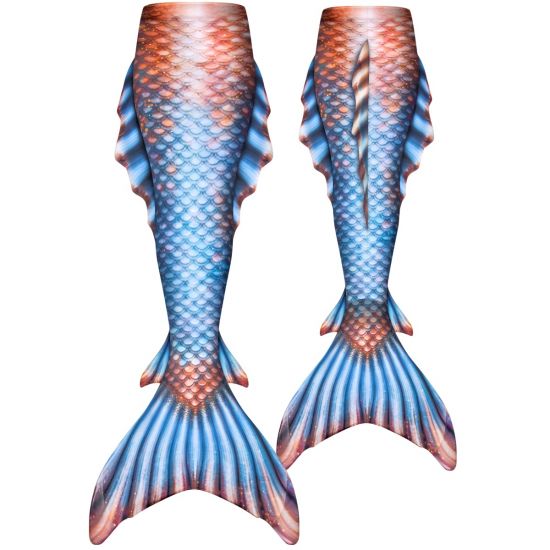 Prince Adam came a long way, from a fearsome beast to a gentle partner. We can't possibly wipe his and Belle's ballroom scene from our minds, so his look inspired what kind of merman tail he would have. The Bronzed Sapphire Atlantis tail merges this sophisticated look with a fearsome fish with extra fins!
Aladdin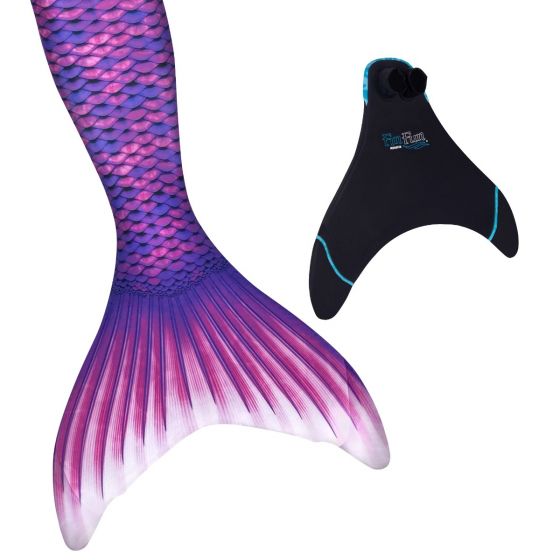 We have to know, do you prefer the animated Aladdin or the live-action movie? If we're going off of his animated look, we know he'd take his purple vest with him to live under the sea! As such, we think the Asian Magenta Mermaidens tail is a great fit. His brilliant purple tail coupled with Jasmine's breathtaking teal one would look mermazing on this merman prince!
There's currently limited sizing on this popular tail, but it will be restocked!
John Smith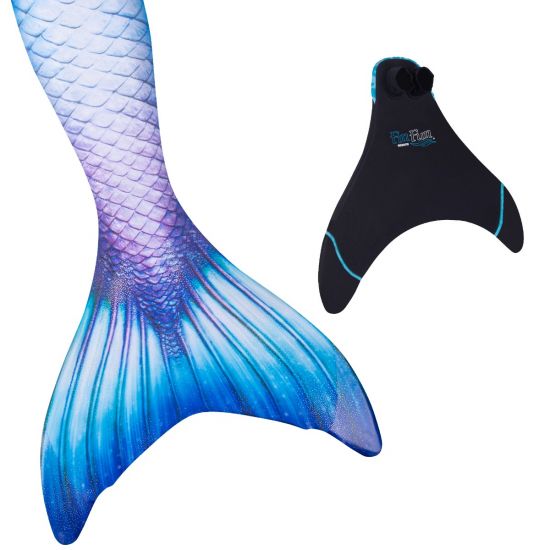 John Smith captivated us in "Pocahontas" with his all-blue getup, so it's only fitting that he have the Blue Lagoon Limited Edition merman tail. Its subtle white to blue to purple gradient is great for this fictional character as he was a main character but wasn't showy about it. We also admire his ability to look outside himself to care for others!
Li Shang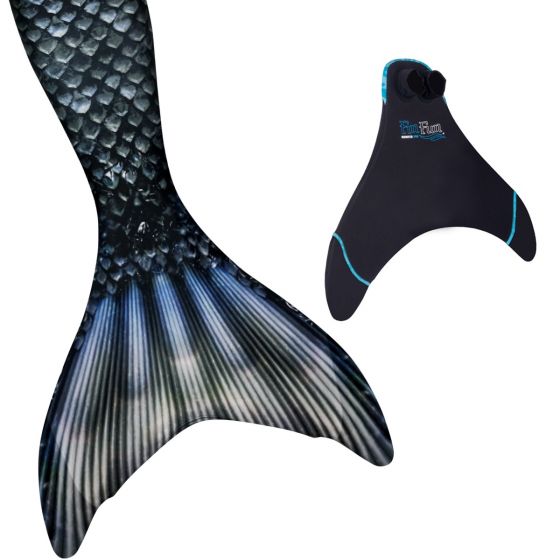 When we first met Li Shang, he was determined to prove himself as a leader and take his men to victory. His rigid personality makes the Barracuda Black merman tail and its rugged scales the perfect fit! Although, we're glad that Mulan taught him to think outside the box and learn new ways to approach challenges.
Prince Naveen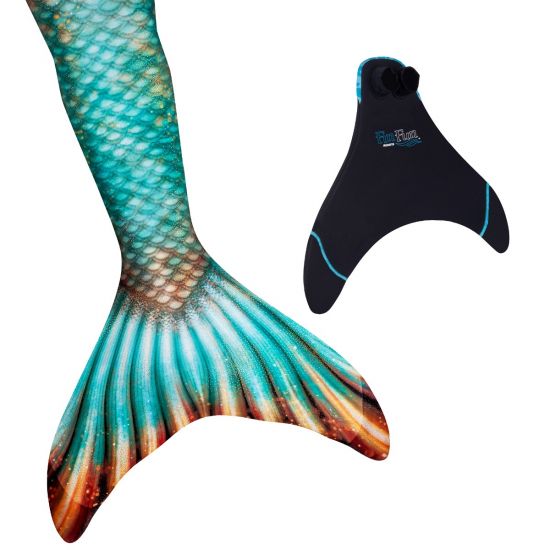 Prince Naveen showed us a new side of the classic Disney Prince. He loves his freedom and lives in the now, choosing what is going to make him the happiest. He's a breath of fresh air and the perfect fit for the hard-working and tenacious Tiana. This merman prince would be spectacular in the Bronzed Emerald Limited Edition tail!
Eugene Fitzherbert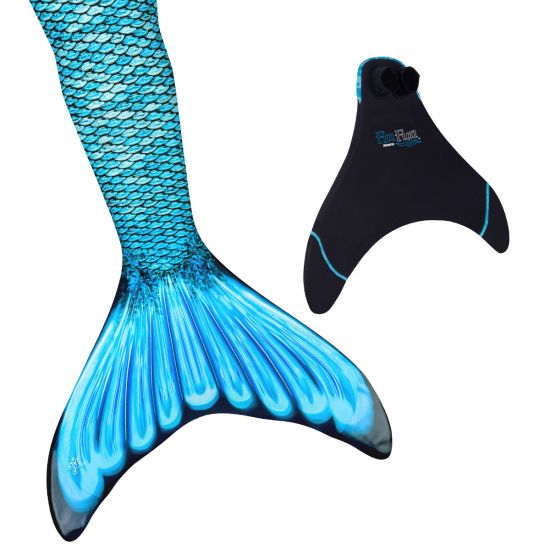 Eugene is funny, clever, and mischievous, and we think it's safe to say that he stole our hearts when he appeared next to Rapunzel. He's not afraid to look out for himself, and Rapunzel showed him the power of dreams. They're a stunning couple, and as merfolk, Eugene in the Tidal Teal Mermaidens tail would pop next to Rapunzel in the Asian Magenta Mermaidens tail.
Kristoff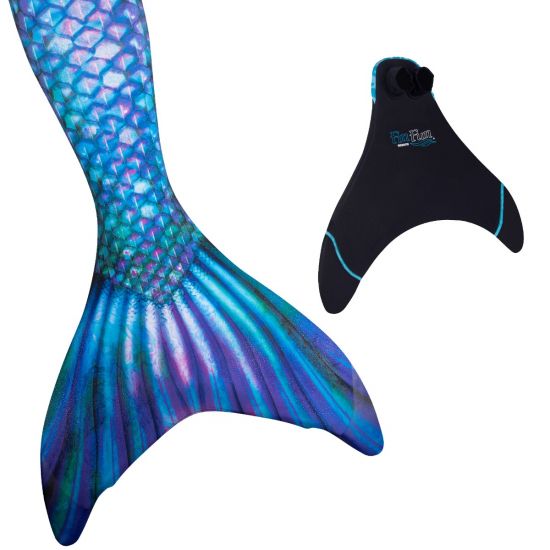 Kristoff has a heart of gold, and we adored seeing more of his soft side in "Frozen 2". He's so incredibly warm and caring in a story often filled with ice, and he's not afraid to make sacrifices for the happiness of those he loves. To fit in with Elsa and Anna's cool mermaid tails, Kristoff would have the Ice Dragon Limited Edition tail as a merman prince!
Bring Your Merman Tail Dreams to Life!
Imagining all the mer-kingdoms in the sea keeps us wondering what all the mer-princesses and princes are like. But for now, we'll take our favorite Disney characters and imagine their different personalities and looks with Fin Fun swimmable mermaid tails!
What do you think of these merman tail looks? Send this to your favorite mer so you can talk about which tails you would choose instead!
Don't forget to find out which Fin Fun mermaid tail matches your Hogwarts house too!