Did you know you can swim like a real mermaid through Fin Fun's Mermaid University (Mermaid U) program? 
Fin Fun wants all aspiring mermaids and mermen to live their dreams. That's why we've developed a swimming program for mermaids in training just like YOU!  
Mermaid U provides pool facilities with outlined lessons and work-out programs for swim classes around the world. Here are just a few benefits of joining a Mermaid U course: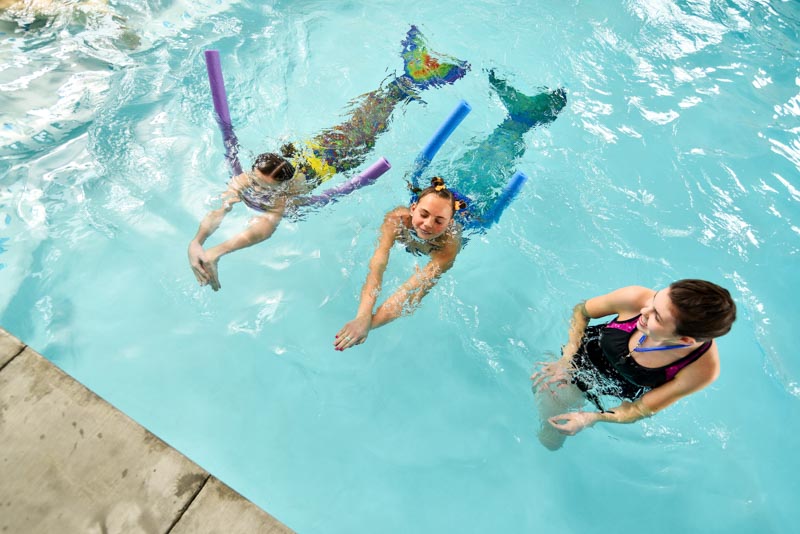 1. Learn how to swim like a mermaid in a safe environment
Mermaid U courses help swimmers of all ages learn how to properly use and care for their mermaid tails and monofins, and develop important techniques for mermaid swimming. 
Courses are taught by qualified swimming instructors, ensuring the safety of the swimmers in a fun and responsible way.
2. Strengthen your swimming techniques
We already know our mer-friends are great swimmers, but what better way to hone your skills than to get in the water? Mermaid U is a great opportunity for swimmers to practice their skills and develop new techniques.
Mermaid U courses help swimmers learn and practice important swimming techniques, and they get to do it all in a mermaid tail and monofin!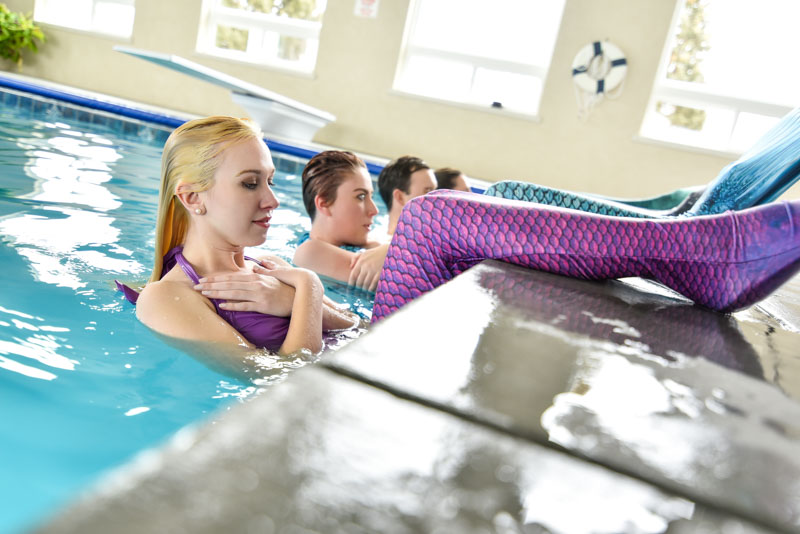 3. Get fit using your imagination
Do you want to get in shape but dislike a crowded gym? Do you want to get off the couch and keep your body active? Becoming a mermaid or merman through a Mermaid University certified course could be your answer.
The Mermaid U program offers four distinctive courses that will make you want to turn off your television and jump into the nearest pool. These courses include:
Mermaiding 101
Mermaid Transformation
Mermaid Aerobics
Mermaid Party
4. Build self-confidence
Becoming a mermaid or merman is a great way to build confidence. As swimmers master techniques and show off their colorful tail, they become proud of their accomplishments and gain confidence in other areas of their lives.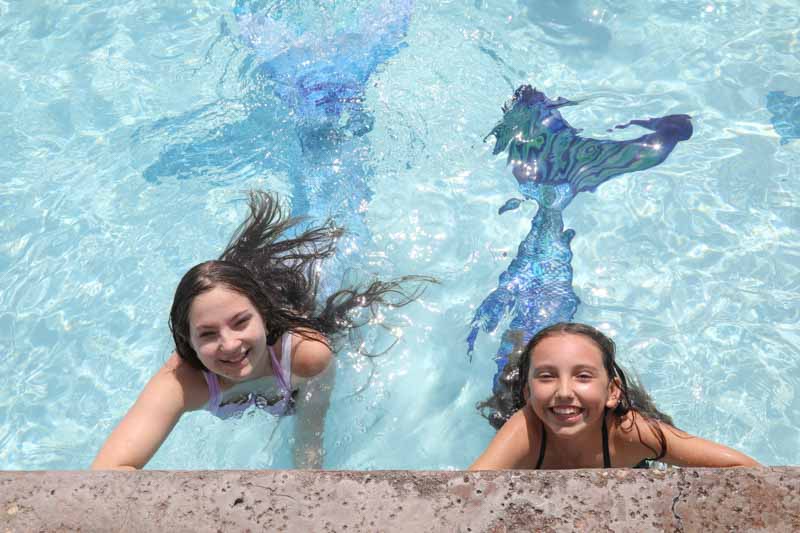 5. Meet new Mer-friends
Want to make new, lasting friendships? Enrolling in a Mermaid University course will give all swimmers the opportunity to make new friends. Most Mermaid U courses have at least eight swimmers, meaning that you could make seven new mer-friends from every course you enroll in. And you'll already have something in common!
---
Looking for a Mermaid University course near you? Check out the Mermaid U locator at finfunmermaid.com.
No classes near you? Contact your local pool facilities and tell them about the Mermaid U program or refer a pool by emailing mermaidclasses@finfun.com.