The Mermaid University Affiliate Program, also known as Mermaid U, allows facilities to help new merfolk expand their horizons. By offering classes and hosting events, there are 5 mermazing benefits of Mermaid U.
Launch Innovative Classes and Events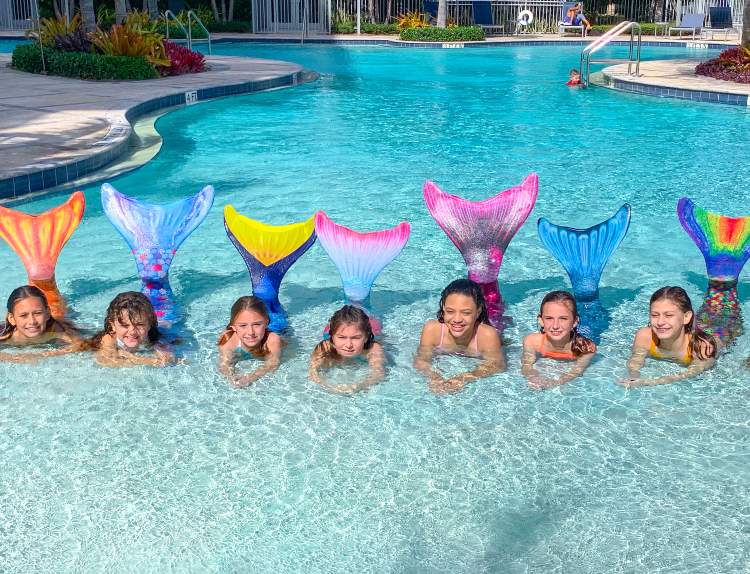 Most pool facilities offer swim classes and host events, but there's so much more to explore. By offering Mermaid University classes, both youth and adults can learn to swim in a new way.
Swimming in a mermaid tail is a full-body workout, so it's a great way to stay in shape. It's also a fun, whimsical activity that many people love.
Plus, you can host mermaid birthday parties, bridal showers, and other similar events to draw in local mermaid-loving swimmers.
Increase Revenue
Communities of merfolk are growing, and they want to know how to swim in mermaid tails. By hosting Mermaid U classes and events, facilities can increase their revenue.
This includes revenue from those signing up for classes and those renting or buying tails and monofins from the facility. Both the business and customer win when you offer Mermaid University classes to this growing community.
Safely Manage Mermaid Swimming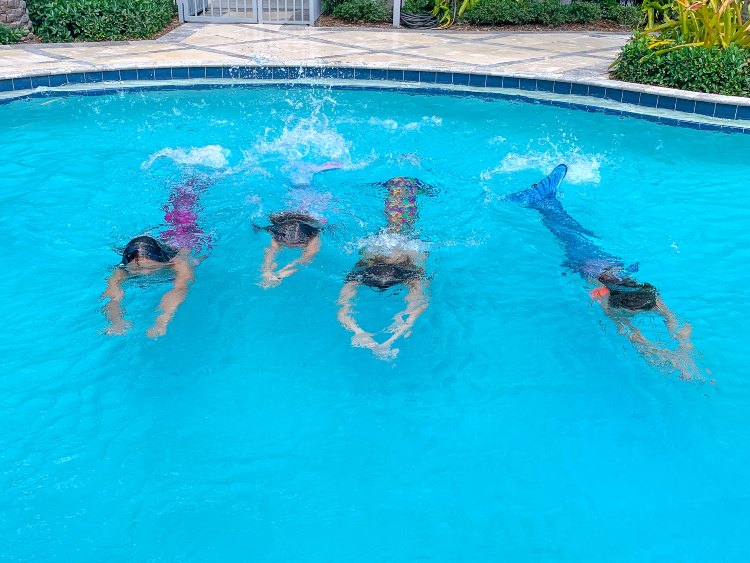 Your facility or other local pools may have already banned swimmable mermaid tails. If you're not familiar with this kind of mermaid tail costume, they can seem downright dangerous.
Proper instruction provided at mermaid classes will allow the perfect environment to teach swimmers how to use the tail skins and monofins correctly and safely.
By offering classes that teach students how to safely swim in a mermaid tail, facilities can avoid potential liability. Mermaid University classes are perfect for swimmers who can already swim reasonably well and are comfortable in the water. Once students complete the course, they can receive a certificate that allows them to swim in a mermaid tail at your facility.
Of course, there should always be lifeguards or other adults supervising each swimmer.
Drive Traffic to Your Pool
Because other facilities may have banned those swimming with a mermaid tail and monofin, Mermaid U may be a great business opportunity for you. If you allow mermaiding at your facility, you'll have a host of merfolk wanting to swim at your pool. And most merfolk have a pod of friends who also love swimming.
By catering to a community what other facilities turn away, you can bring more people to your business.
Implement a Turnkey Program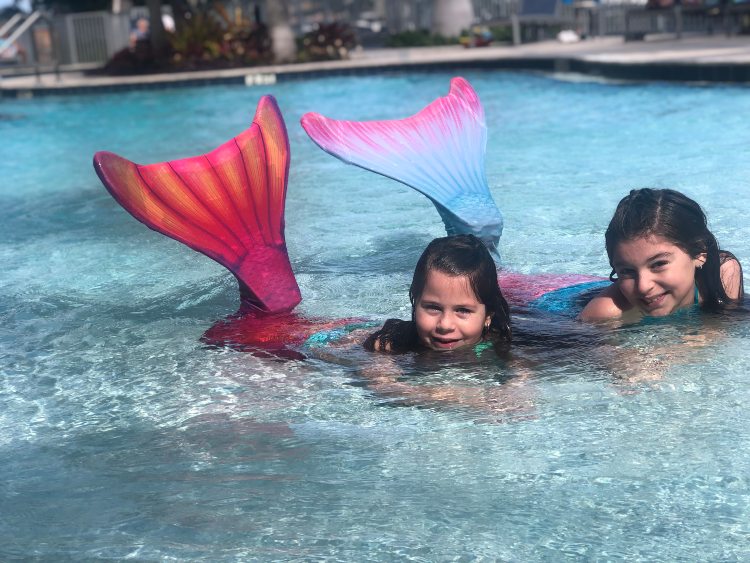 The best part of becoming a part of the Mermaid University Affiliate Program is that it's ready and available as soon as you are. Facilities around the world already use this program and have seen great results.
Fin Fun offers the starter package and course outline, and you pick when to hold the classes and which swim instructors will teach them. You can also rent and sell Fin Fun mermaid tails for additional revenue!
Your Mermaid U Benefits Are an Email Away
There are several Mermaid U benefits to consider for your business, including increased revenue and traffic. You'll also create a favorable reputation among the mermaid community, thus resulting in a flood of positive reviews.
If you'd like to become a Mermaid U Affiliate, send an email to mermaidclasses@finfun.com.