Fin Fun recently hosted a Creatures of the Sea Costume Contest, calling for creative submissions of splash-worthy costumes. Read on to see our top 10 staff picks and discover the winner who received our new Lunar Tide GLO tail!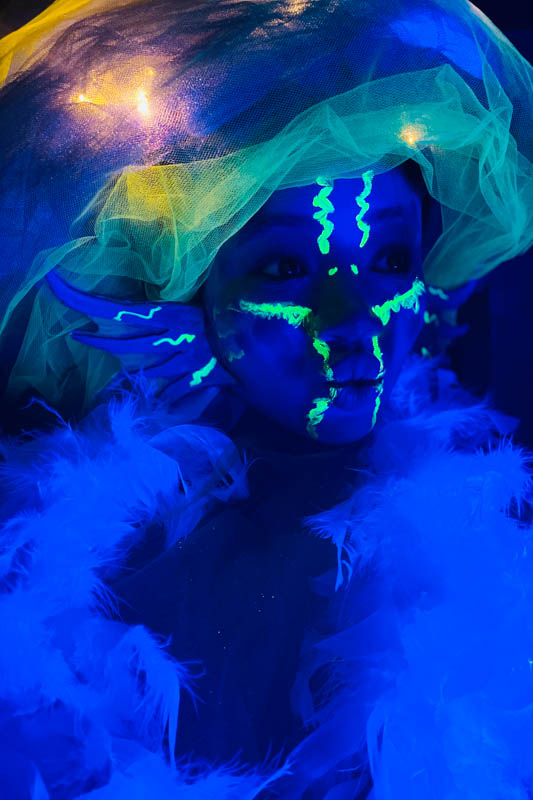 Black Light Sea Creature
The gills, the glow paint, and the overall fusion of texture-heavy materials make this glowing guise simply unforgettable. Cassidy B. no doubt steals the party scene wherever she chooses to flaunt her fish persona!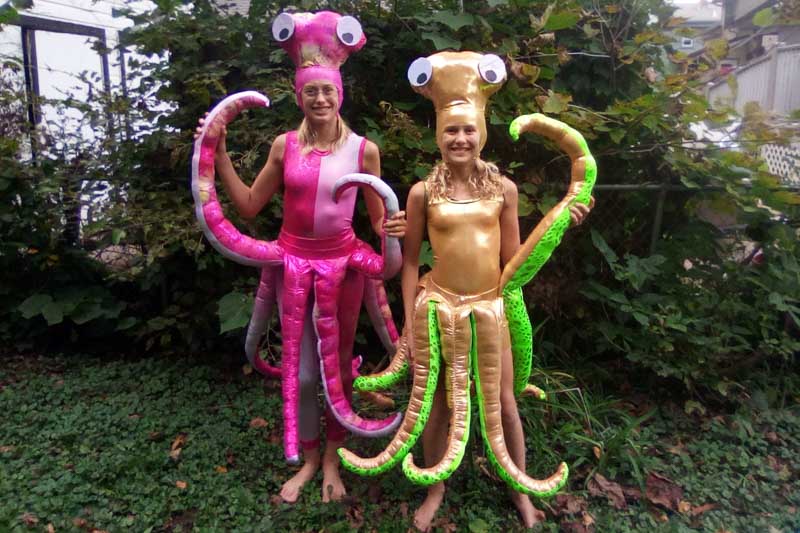 Squid Friends
When you think of a sea creature, does a squid swim to the forefront of your mind? This photo submitted by Jess C. shows just how fun sporting tentacles can be! And what's better than one squid? Two squids!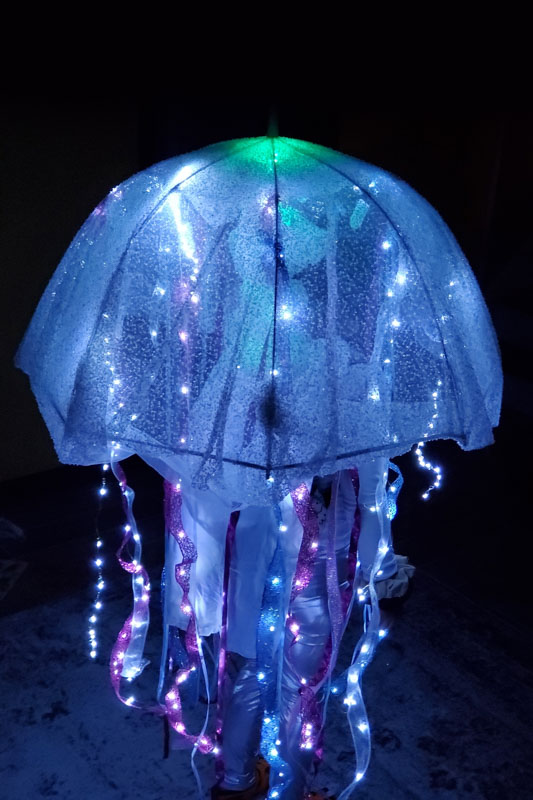 Jumpin' Jellyfish!
The cool factor of this jellyfish costume created by Christy W. can't be denied! Made from an umbrella-like base, this whimsical wonder of a Halloween get-up illuminates the night with strings of twinkling lights and colorful ribbons.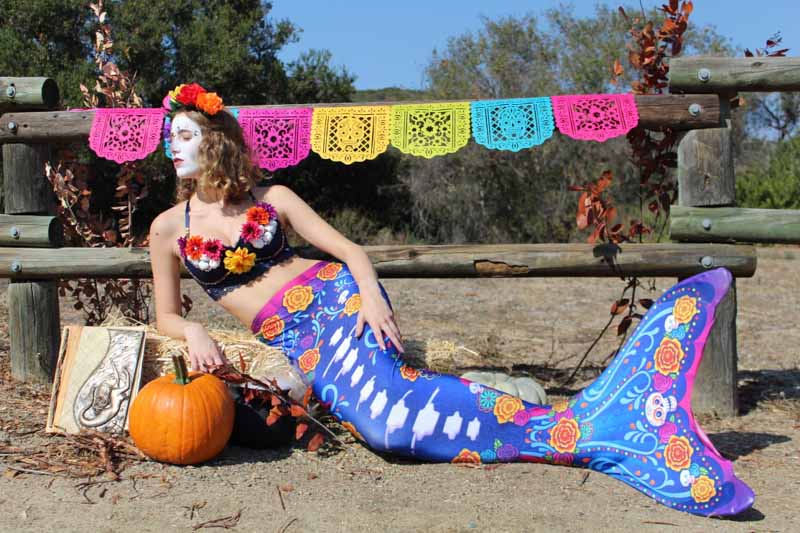 Day of the Dead Mermaid
What better tail to celebrate the rich heritage of Mexican culture than our Sea Spirits design? Faith L. knew just how to incorporate the colorful elements of her tail into her custom bikini top and headpiece!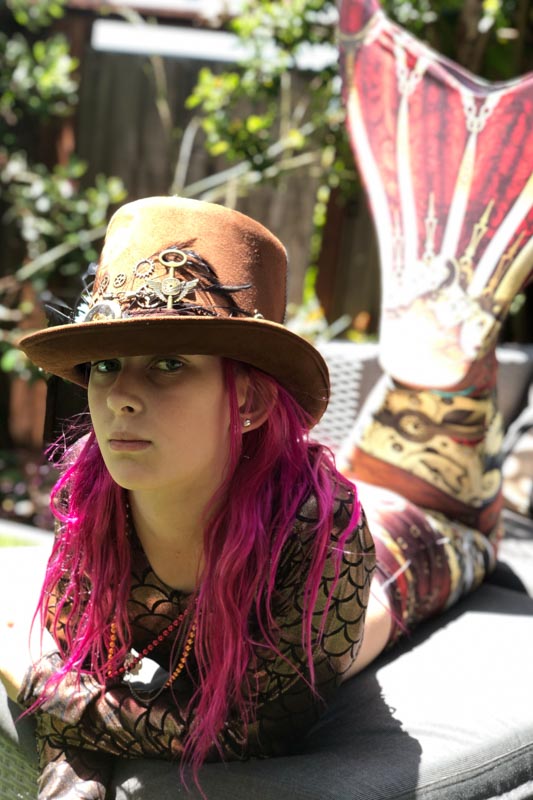 Steampunk Mermaid
Steampunk style surfaces in a serious way during the Halloween season, and this photo of Kai D. is no exception! Her ensemble balances all the right elements of the steampunk aesthetic, using the Iron Mermaiden tail as the anchor of her masterpiece.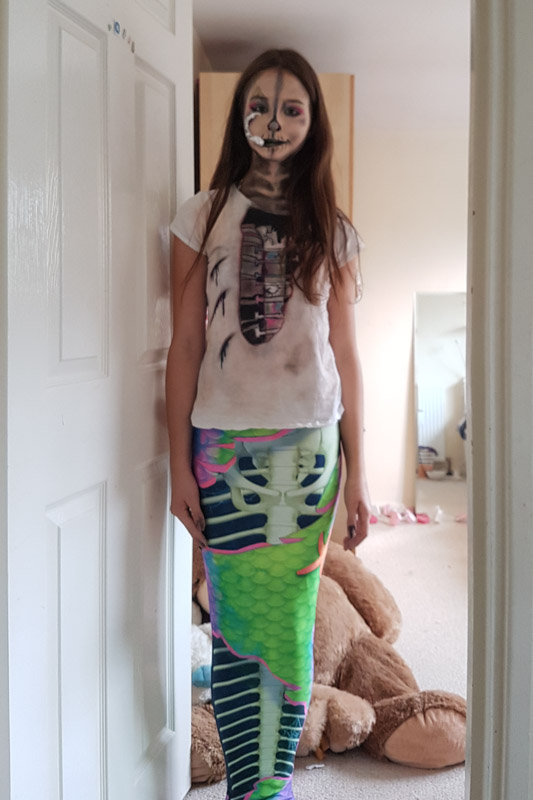 Zombie Mermaid
Beware the gaze of the zombie mermaid! This photo from P.T. Eaton shows how one Fin Fan channeled her inner zombie with our Skeletail as inspiration!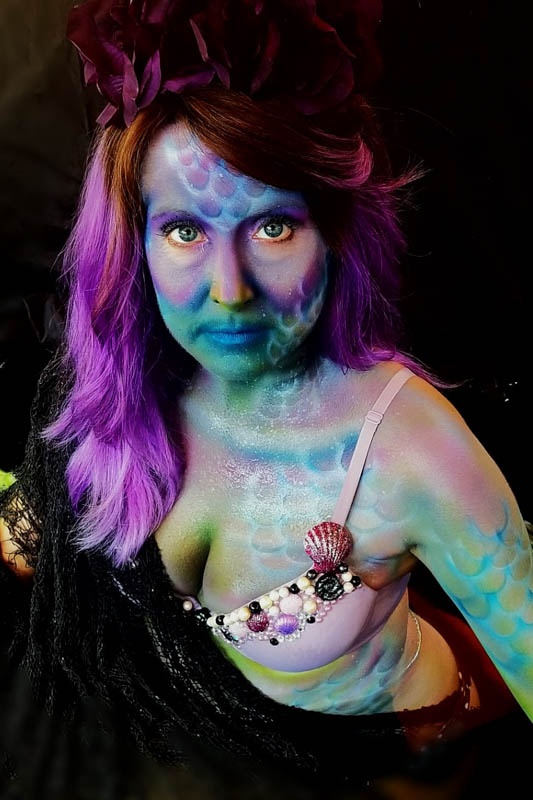 Breathtaking Body Art
Body art as a creative medium of expression often comes full circle on Halloween night, as illustrated in this photo submitted by Ashley J. She's "shore" to stand out from a sea of merfolk covered in these hypnotizing colors of violet, turquoise, and jade.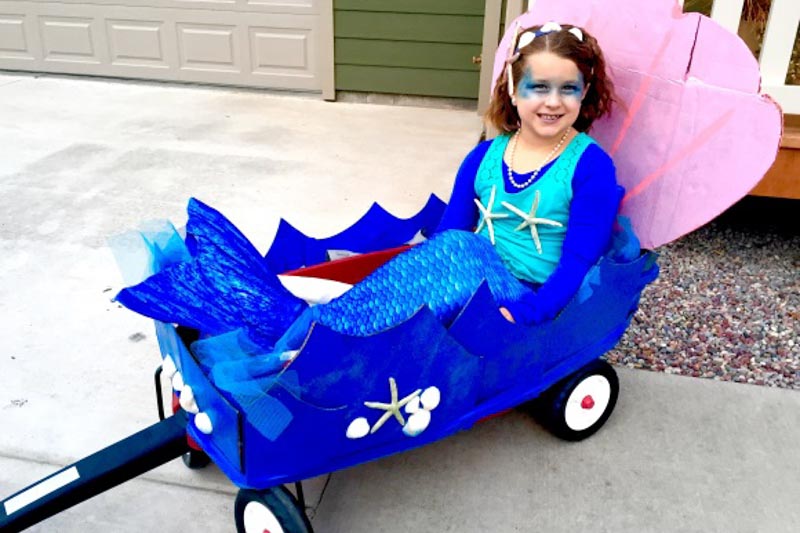 Mermaid On the Go
What is the fastest way to trick-or-treat in a tail? Fashion an ocean chariot on wheels! Not only does this ride provide the perfect backdrop for Arwyn W.'s mermaid costume, it even comes furnished with a seashell backrest for extra flair!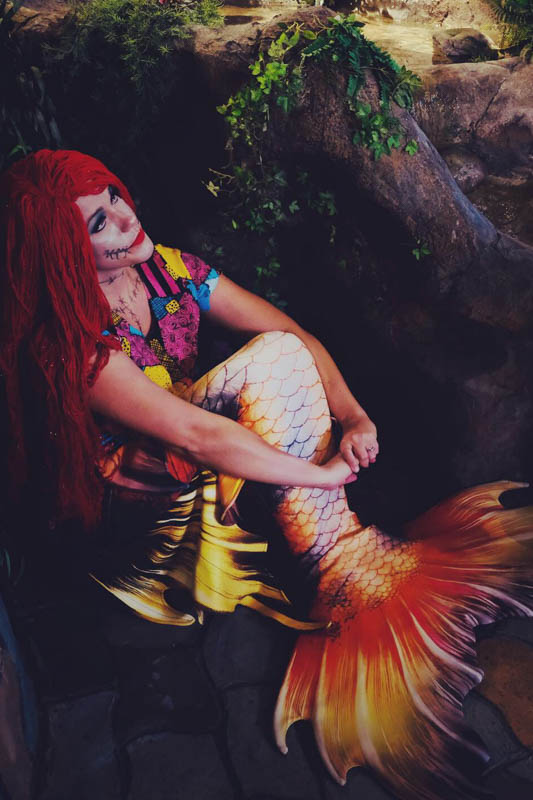 Pensive Siren Sally
We're wondering what's on this mermaid's mind. Maybe Cori H. is thinking about her next mermaid swim—or perhaps she's dreaming of new places to flip her fin. Whatever her thoughts may be, we think this tribute to Sally from "The Nightmare Before Christmas" is totally on point.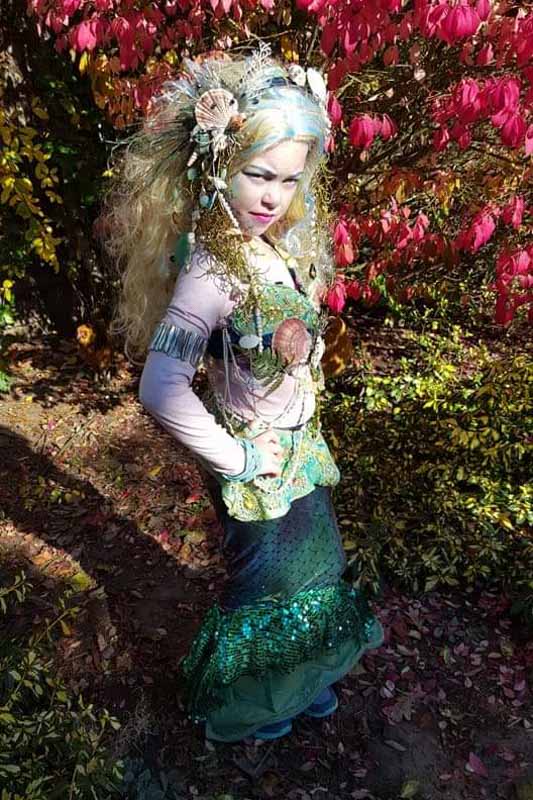 Sweet & Sassy Siren
Scarlett B. is dressed to the nines and ready to kick start her Halloween fun. We're loving her full mermaid ensemble, complete with beautifully styled hair adorned with seashells and seaweed!
And the winner of our Creatures of the Sea Costume Contest is…
Steampunk Mermaid!
Kai D. has won our new Lunar Tide GLO tail. We hope she enjoys wearing her new mermaid tail accentuated with hand-painted stars that glow in the dark!
We want to thank everyone who participated in our costume contest, and encourage those who did not win to follow us on our social media channels for a chance to win future giveaways and contests.Which look is your favorite? Leave your choice in the comments.