Each of you have proven that mermaiding at home includes a never-ending slew of activities! Take a look at how your fellow mers #MermaidAtHome.
Spreading positivi-tea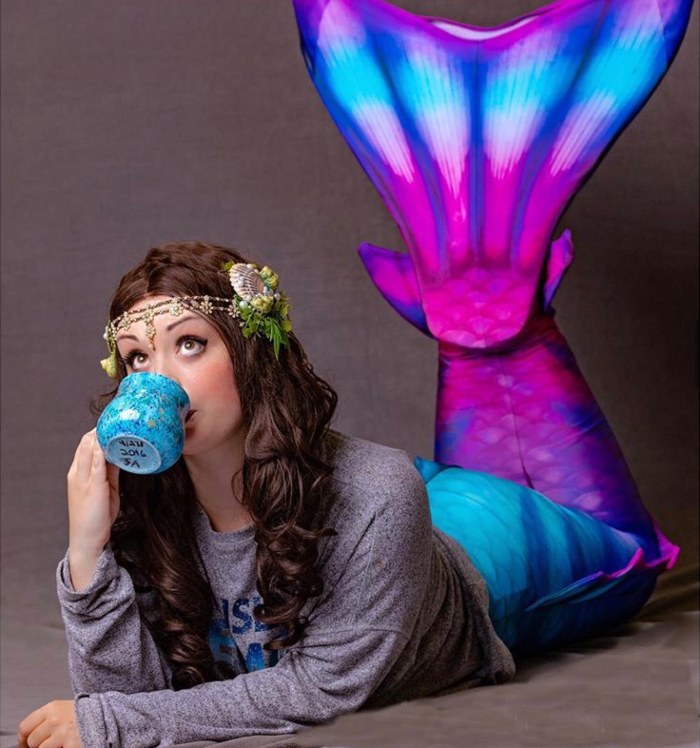 Remember to stay hydrated while you're mermaiding at home! Water is a staple, but we love a good mermaid tea blend too. You can even be like this mermaid and have a photoshoot at the same time!
Do you have a favorite tea blend that reminds you of the ocean? Tell us in the comments!
Keeping cozy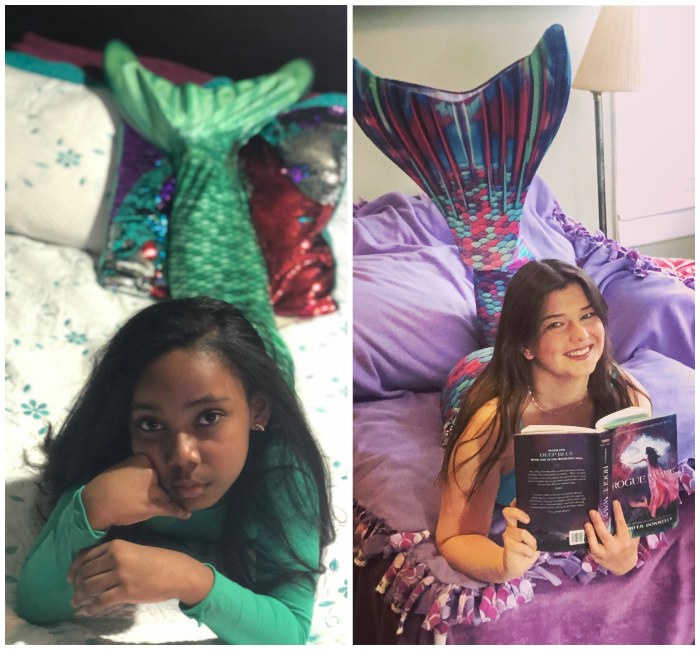 Sometimes, nothing feels better than snuggling up in a comfortable spot and chilling for a while. Perhaps you'll watch your favorite shows, read a book, or socialize with your family. Whatever you do, don't forget your mermaid tail and accessories!
How are you staying cozy at home? 
Sharing talents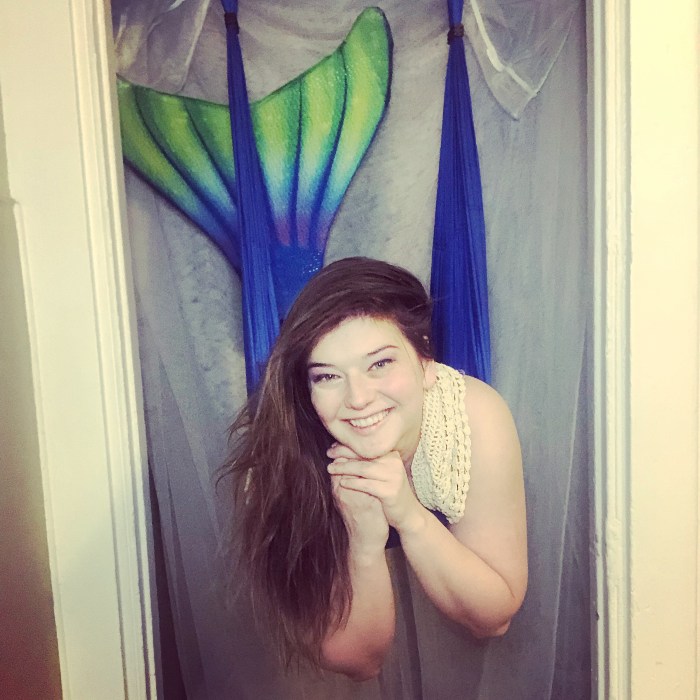 Every mer is different and has unique talents. Can you imagine doubling as both a mermaid and an aerialist? This fish out of water looks like she's got it down!
How are you exercising while mermaiding at home? Let's hear about your favorite home workouts!
Posing poolside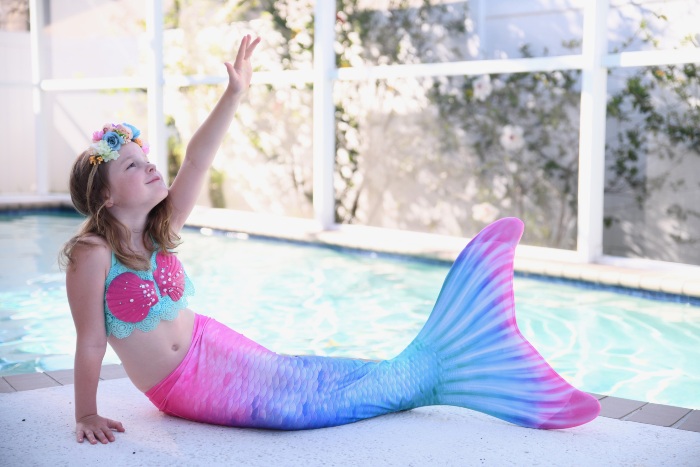 Not everyone has access to an indoor pool right now, so we're jealous of this little mermaid! We love her matching accessories and effortless pose. Keep reaching for the stars and fulfilling your dreams!
What are your favorite mermaid accessories?
Diving deeper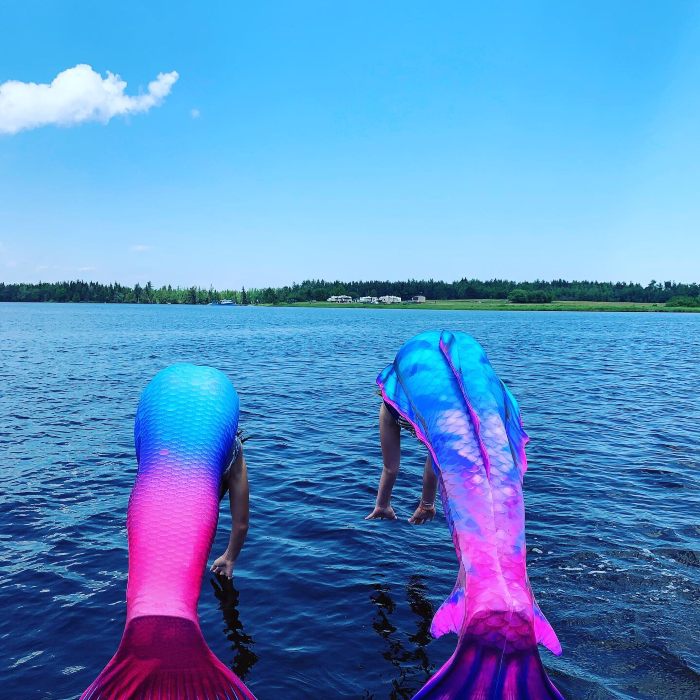 There's nothing we love more than a blue sky and clear water. Mermaid tails shimmer in the sunlight and are an absolute dream underwater! The only option is to dive in and live your mermaid fantasy!
Do you have siblings that are mers too? Swimming in a pod is much more fun than going solo!
Mermaiding at home is easy
We love seeing how you mermaid at home, whether you dive into the water or not. Being a mermaid is about much more than swimming. It's a lifestyle that comes with adventures and great friends!
Thank you to everyone who submitted their #MermaidAtHome photos and videos. Stay tuned and we'll share one last round of submissions!