Whether you want to start a business as a professional mermaid or simply have fun with your pod, you need to know how to create a mersona.
A merman or mermaid persona, also known as a mersona, is a unique character that you get to make. You'll determine your mermaid name, personality, and backstory, as well as your own look. It takes a bit of time to piece it all together, but that's part of the fun of being a mermaid!
Here's everything you need to consider when creating your mersona.
Remember to be yourself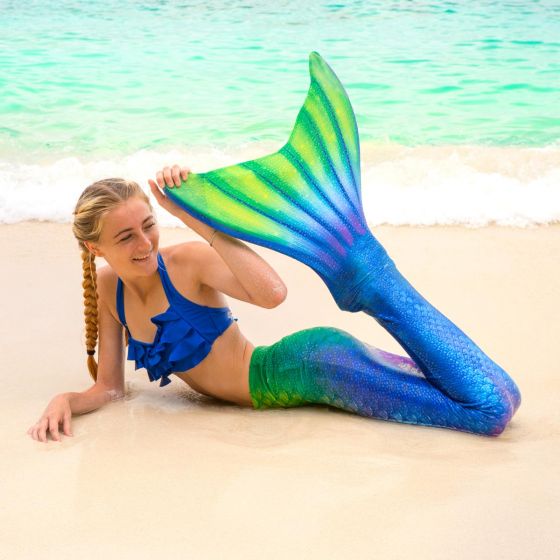 Some merfolk base their personality and look on themselves, and others create a character that's completely different. You have the flexibility to make yourself whatever kind of mer you want to be, so be yourself and have fun!
It may help you think of ideas if you look at other merfolk or other characters that you admire. They can offer inspiration that molds your mersona, but remember that you shouldn't copy someone else. Just like the landfolk, mers would be so boring if they were all the same!
Finding the right mermaid name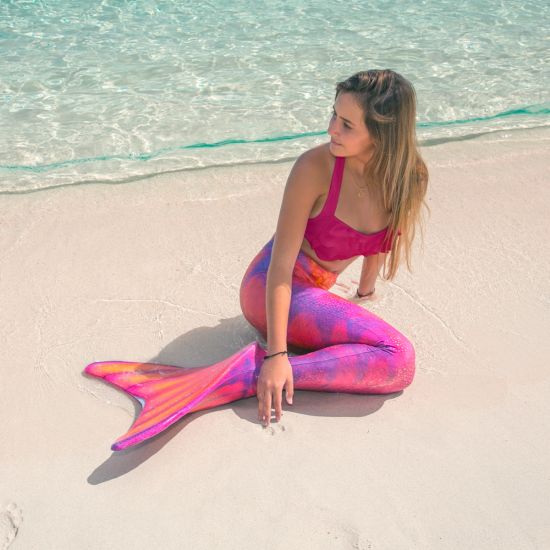 The first part of creating a mersona is finding the right name.
Some merfolk like to use their birth name, but there are plenty of options available to you. Some choose a name that pertains to water, like water in another language or names of rivers and lakes. Others choose a name that is special to them, even if it has nothing to do with mermaids or the water.
If you're choosing a name for a professional mermaid business, make sure your name is easy to spell and remember. This will help potential clients find you online easily. You should also make sure there isn't another pro mermaid with the same name to prevent confusion.
Crafting a backstory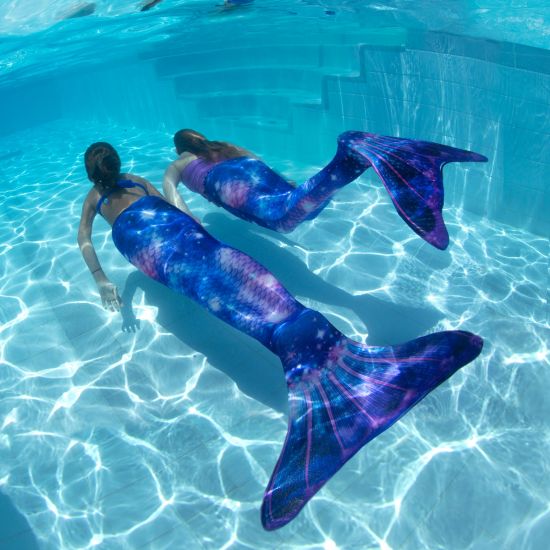 When you go out in public as a mermaid, you're bound to have landfolk ask questions. Children love using their imagination and will want to know what a mermaid or merman is doing around a bunch of humans! To stay in character, you'll want to come up with a backstory to answer their questions.
Think about where you're from, whether it be a particular lake, river, or ocean, and why you're in your current location. You'll need to decide your age and what your mer family is like, including your parents and how many siblings you have. You may also want to determine if you're a prince or princess, or if you have some other role in the mer community.
You should be able to talk about your friends and pets. If you need inspiration for what animal companion you have, look at the Mermaidens' finfriends!
Choosing personality traits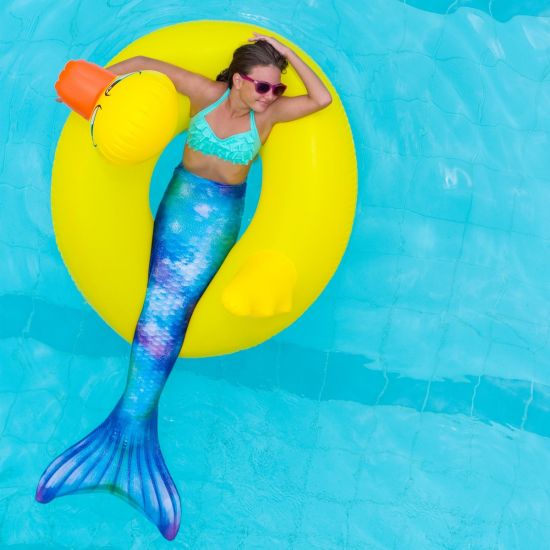 The backstory you choose will shape your merman's or mermaid's personality. You'll need to think about whether they're predominantly kind, bubbly, sassy, edgy, naive, and etc. They can be similar to your human personality or completely different!
Perhaps your mersona likes to tell jokes, gets overly excited over little things, or is clumsy and always bumping into things. You can take any little quirk and build it into your character.
Children also like to ask random questions like what your favorite food or color is, so it's a good idea to compile a list of your likes and dislikes. You can use the Mermaidens for inspiration if you get stuck!
Piecing together your look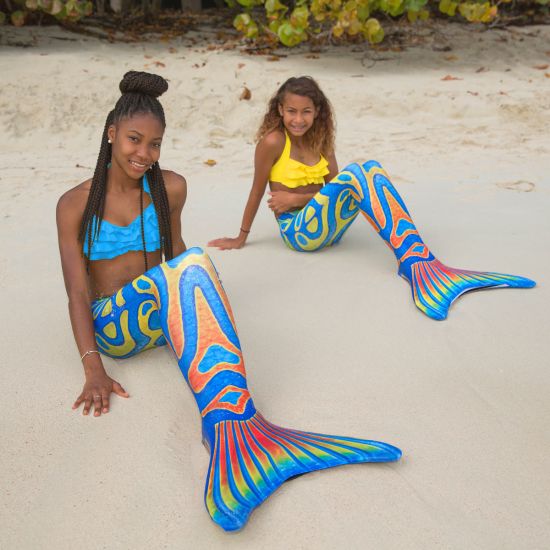 Learning how to create a mersona culminates in designing your tail, clothing, and accessories because your appearance demonstrates your personality.
Start with your tail. You'll need to choose which color scheme best fits your persona, as well as the scale pattern. Fin Fun swimmable mermaid tails feature a variety of designs, but you can also design a tail that's unique to you!
Your clothing and accessories should match your overall look. For example, if your backstory includes a run-in with pirates or fishermen, perhaps you should incorporate a fishnet to your look.
To finish, you'll want to choose a hairstyle and makeup to bring your look together. You can change or color your real hair or choose to wear a wig! Go for a natural mermaid look or opt for bold shades of lipstick and eyeshadow.
You decide how to create a mersona
It takes time to piece together all the little details, but you get to decide how to create a mersona that's unique to you. 
Just like people, mersonas will also grow and develop over time. This is natural, just don't make drastic changes as a professional mermaid or you'll confuse your clients. If you want, you can create multiple characters to fulfill the desire to be someone new!
What is your mersona? Share your mersona-building tips in the comments!
---
Have a look at our exclusive mermaid tail coupons!