If you're like most merfolk, adding makeup only perfects your beachy look. There's a lot of mermaid makeup ideas online, but which one should you choose?
Bold mermaid makeup isn't always practical if you want to dive into the water and swim to your heart's content. However, you CAN amp up your natural beauty with four natural mermaid makeup tips.
Protect your skin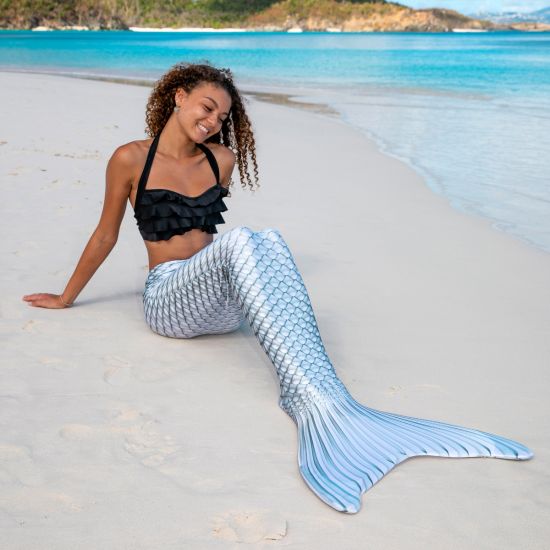 If you want to achieve all of your mermaid goals, you need to start by protecting your skin. The  best way to protect your natural beauty is to regularly apply sunscreen.
To best protect your skin, you should put on sunscreen at least 15 minutes before going outside, and cover all of your exposed skin. This includes your neck, face, and ears.
Once you're out having fun, make sure you reapply sunblock immediately after swimming and/or every two hours.1 
Replace lost moisture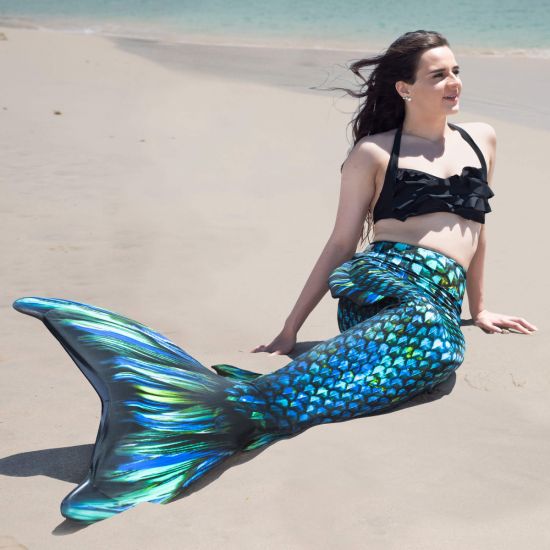 Using a moisturizer is another great way to maintain your natural beauty. It prevents your skin from drying out and cracking after a long day in the water. It'll keep your skin smooth and fresh if you use it regularly.
Whether you choose a cream, lotion, or oil moisturizer, choose one that's non-comedogenic so it doesn't clog your pores.2
Pick natural makeup shades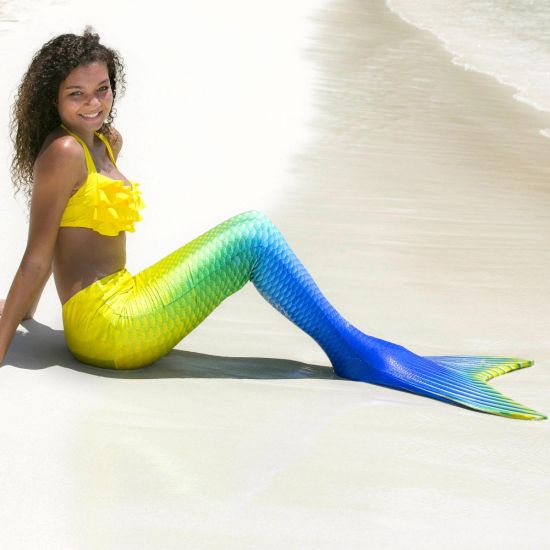 Now, we're ready to get into natural mermaid makeup tips. Because natural makeup enhances your natural beauty, it's important to pick the right makeup shades. Depending on your skin tone, you'll want either cool-toned or warm-toned browns.
The best way to tell which one compliments your skin is to look at the visible veins in your arms. If they look purple or blue, choose cool-toned browns. If they look green, choose warm-toned browns.
Select eyeshadows that are a shade darker and a shade lighter than your skin and use them to highlight and contour the eyes. This adds a natural definition to your eye shape. Then, add a bit of shimmer in places you want to highlight (inner corner of the eyes, eyelid, and brow bone).
For face makeup, these mermaid makeup brushes are great for applying foundation, bronzer, and a touch of blush.
Choose waterproof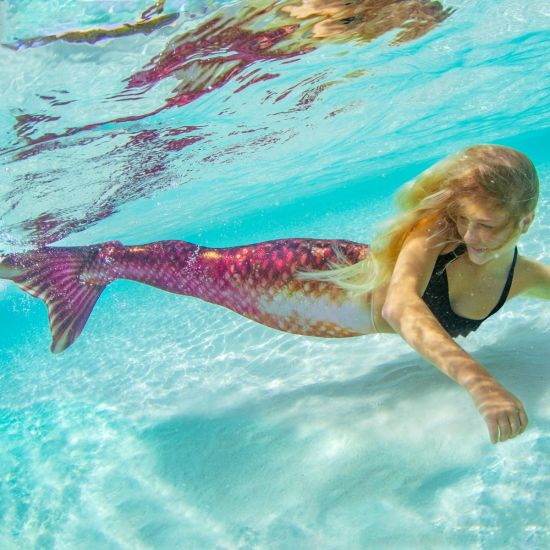 When choosing the rest of your natural mermaid makeup, go for waterproof products. Find a waterproof mascara that both lengthens your lashes and doesn't run.
Don't wear falsies underwater. They'll fall off every time.
If you want a flattering nude lip, go for a lip liner instead of lipstick. It won't budge as you swim around, and you can always add lip gloss to accentuate the wet look.
Before you head into the water, make sure you use a good setting spray to lock in your natural mermaid makeup.3
Fulfill your natural mermaid makeup dreams
You can make your natural mermaid makeup as simple or complex as you want. This is your mermaid life, and you get to make each part of that dream come true!
If you want to match your mermaid tail, you can also apply shimmering face jewels to complete the look. When you're done, get out there and swim with your best mer-friends!
What's your favorite part of doing a natural mermaid makeup look? Let us know in the comments section below!
---
1:https://www.aad.org/public/everyday-care/sun-protection/sunscreen/how-to-apply-sunscreen
2:https://www.aad.org/public/diseases/a-z/dry-skin-treatment
3:https://www.thecut.com/2014/06/real-life-mermaids-waterproof-beauty-secrets.html