It's o-fish-ally Capricorn season!
If your birthday lies between December 22 and January 19, this is your time to shine. You're one of the most responsible mers in the sea, and we wouldn't have anyone else take us through the end of the year and into the new one! (And Neptune knows we need a year better than 2020.)
This is the first in the series of The Zodiac as Merfolk, and we're going to dive into the best mermaid tails for swimming for your astrological sign.
Fin Fun Mermaid Tails for Capricorns
There's more words than there's sand on the beach to describe the dedicated Capricorn. But can we talk about the fact that you're literally a sea goat? You were born for the water, but you have the steadiness of the goat to keep you from floating adrift.
There's more to this sign that meets the eye, so let's look at the swimmable mermaid tails that best fit each aspect of them.
Element: Earth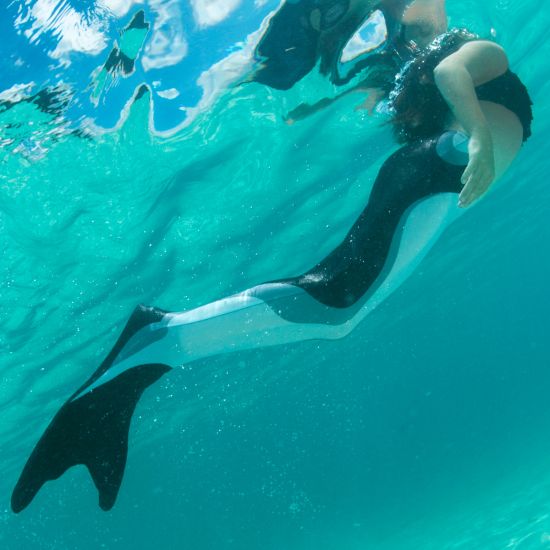 As a Capricorn, you're an Earth sign, meaning you're grounded, hard-working, and logical. You tend to see the world in black and white, relying on facts to determine what's right and wrong. We recommend the Orca Limited Edition tail as our first pick for you!
Spirit Color: Brown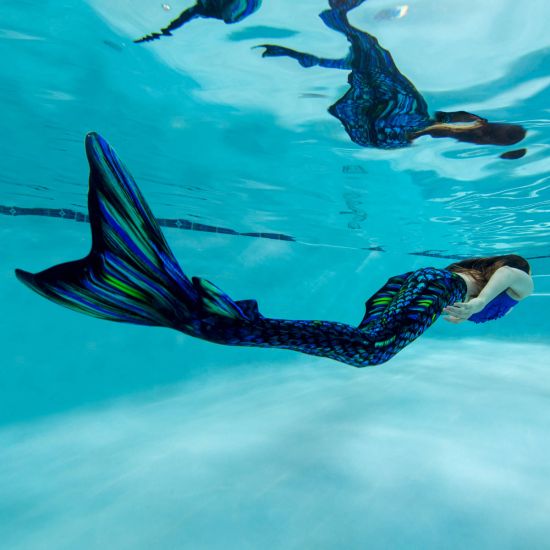 When it comes to choosing the right color, earthy tones are your best friends. Think grays, browns, dark greens, and deep blues. Similar to the stability of the earth, Capricorn mermaids are focused on their goals and careers so they can be financially stable.
Our second choice for you is the Sea Dragon Atlantis tail, one of Fin Fun's top-of-the-line premium mermaid tails.
Ruling Planet: Saturn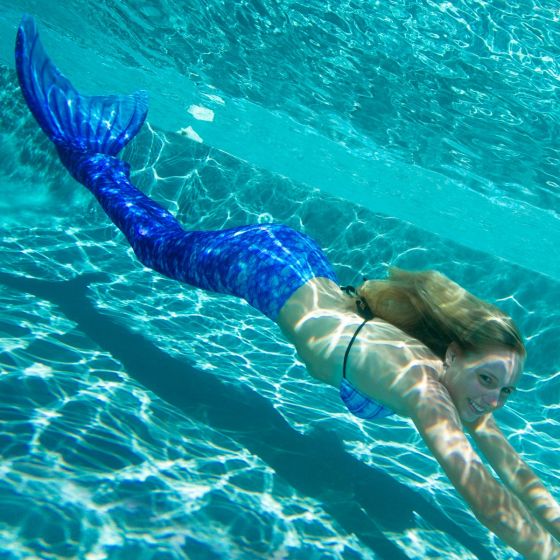 With the sea goat representing your sign, your ruling planet is Saturn. They honor boundaries, authority, and rules — all of which you seek to have in life.
Saturn's precious stone is the blue sapphire, so the Arctic Blue Mermaidens tail is another great choice. Every scale looks like a glittering sapphire!
Lucky Gem: Lapis Lazuli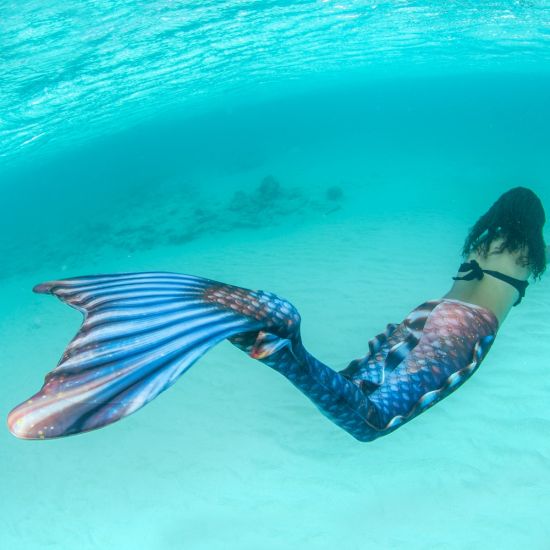 This astrology sign's gem is lapis lazuli, a gorgeous, royal blue metamorphic stone. It forms under intense pressure and heat, something Capricorn mers can appreciate with their focus on hard work. Raw lapis lazuli commonly has streaks of other stones within it, and the Bronzed Sapphire Atlantis tail blends the blue and earthy hues together!
Which Mermaid Tail Will You Choose?
Capricorn merfolks, the world is your oyster! There are so many mermaid tails for swimming that match your sign and your values. Mers of the same sign will be different based on their birth chart, but your sign still says a lot about you!
Fellow Capricorns, leave a comment telling us what you think! Do you have any of these mermaid tails, or do you now have a full wishlist? Share this with your pod and stay tuned as we cover the rest of the zodiac!