From February 19 to March 20, we are fins deep in Pisces season! It's our first water sign of the year, and let me tell you, we are READY. 
We love finding you mermaid tails for your zodiac signs, but be sure to check out which tails match your birthstone too!
Pisces Mermaid Tails
Pisces mermaids are the best kinds of mermaids because one, they're water signs, and two, their symbol is the two fishes. You mers are literally born for the water! So if you're in the market for mermaid tails for Pisces mers, we've got four fintastic tails for you!
Element: Water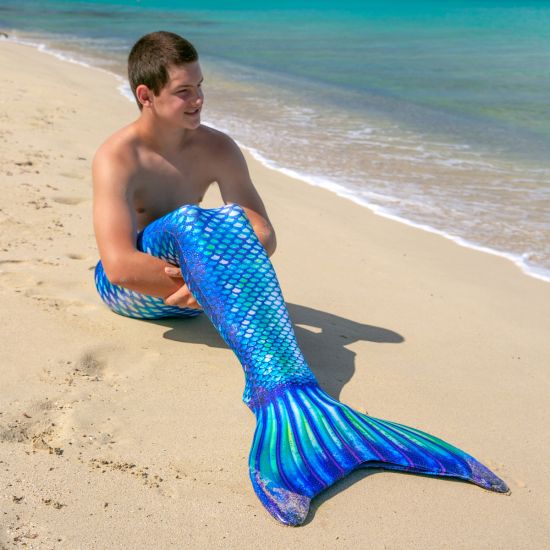 As a water sign, the mers born under this sign swim in their emotions and trust their gut. Their emotional side makes them profoundly empathetic and compassionate toward others. They're also intuitive, picking up on things as naturally as the tide going in and out.
If you want a swimmable mermaid tail that shows your love of the water, we suggest the Sapphire Sea Limited Edition tail with its striking blue scales with green and yellow accents.
Spirit Colors: Purple & Sea Green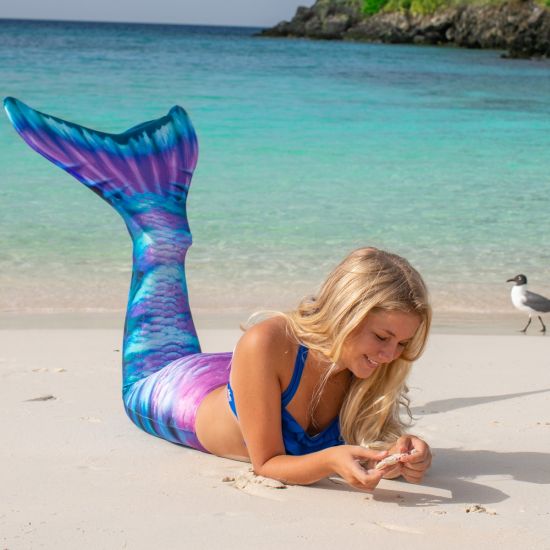 If you keep up on horoscopes, you'll realize that Pisces mermaids, mermen, and merpeople love giving advice and helping others. However, they tend to have a hard time asking others for help because they feel like no one will understand. Little fish, your friends will play an integral part in helping you open up, so trust them!
We recommend the Moon Dive Limited Edition tail for you! Its design mimics ocean waves in the moonlight, calling attention to your instinct to keep to yourself.
Ruling Planets: Neptune & Jupiter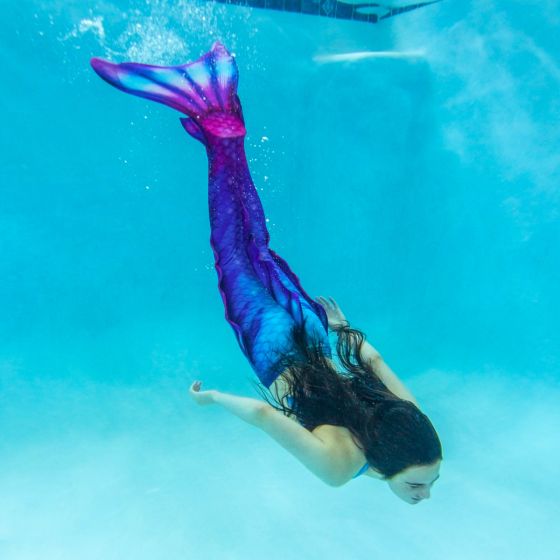 Pisces, your ruling planet is Neptune, which feeds into your musical and artistic side. Likewise, Jupiter helps you remain hopeful, imaginative, and reflective. It's the perfect duo to keep you dreaming up new ideas and exploring ways to express yourself in meaningful ways.
The Malaysian Mist Atlantis mermaid tail blends blue and fuschia in a way that's simple and gentle, yet it stimulates your imagination and transforms you into a real mermaid!
Lucky Gem: Moonstone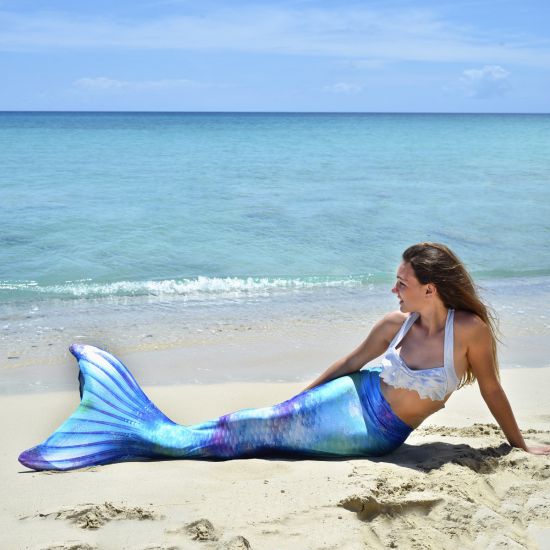 This zodiac sign is introspective and focuses on their internal journey, making the moonstone the best choice for their lucky gem. Moonstones are symbolic of new beginnings and enhance their already strong intuition.
Just like moonstones are full of soft colors, the Watercolor Waves Limited Edition mermaid tail for swimming displays hues of blue, purple, and green in subtle spots. It even has a gorgeous foil finish, so it sparkles like a real gem!
Complete Your Mersona with a Mermaid Tail
As always, not everyone resonates with each Pisces character trait because everyone's birth chart features different influences. But if this is your astrological sign, which parts do you resonate with, and which tail is calling your name? Your mermaid tail is a huge part of developing your mersona, so you want one that give off all the right vibes.
Drop a comment below and connect with your fellow Pisces mers!