People have been wearing the beautifully vibrant stone that corresponds to their birth month for centuries1. Which colorful mermaid tail matches your birthstone? You may be surprised when you find out!
January: Garnet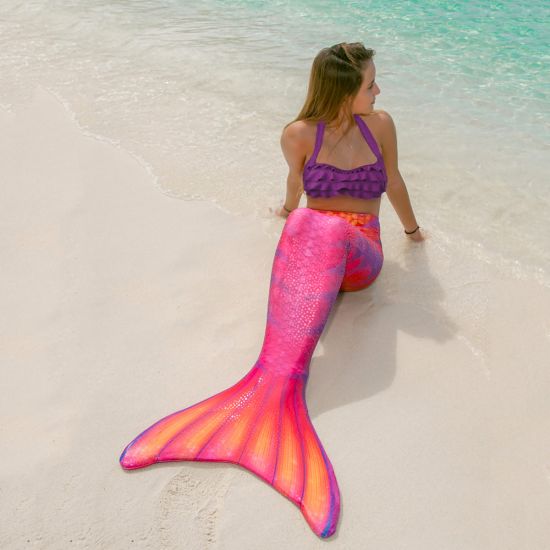 January's birthstone, the garnet, is a commonly red stone that supposedly brings the wearer wealth, health, and happiness. However, this stone also comes in lovely pink, purple, and orange shades, so the Tiger Lily Limited Edition mermaid tail matches January perfectly. Make spreading happiness your goal every time you wear this tail!
February: Amethyst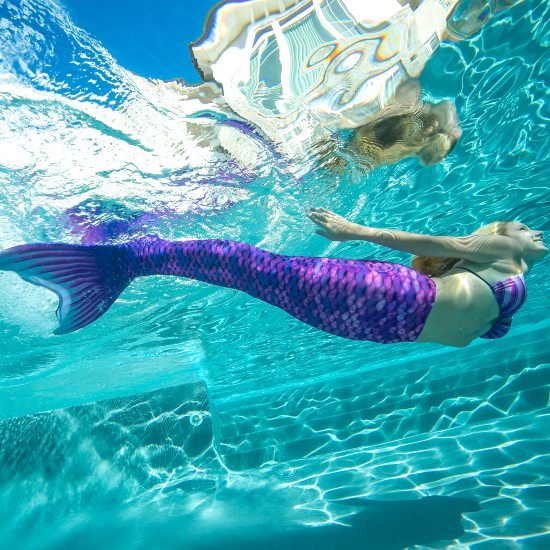 The amethyst is a purple quartz that symbolizes inner strength and personal empowerment. Though there are several Fin Fun swimmable mermaid tails with elegant purple hues, the Asian Magenta Mermaidens tail is a perfect fit. Not only is it purple, but it's also Mermaiden Jia's tail, who is a great example of inner strength!
March: Aquamarine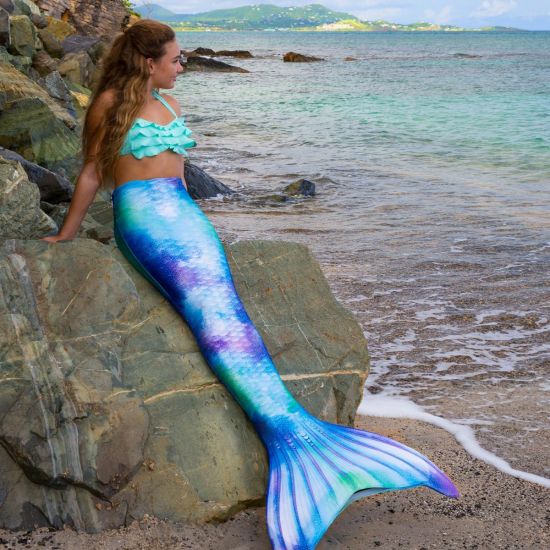 Sailors always carried aquamarines to protect them while at sea. The Watercolor Waves Limited Edition mermaid tail matches this precious stone's blue and green tones. When you dive into the waves, look for ways to protect those around you!
April: Diamond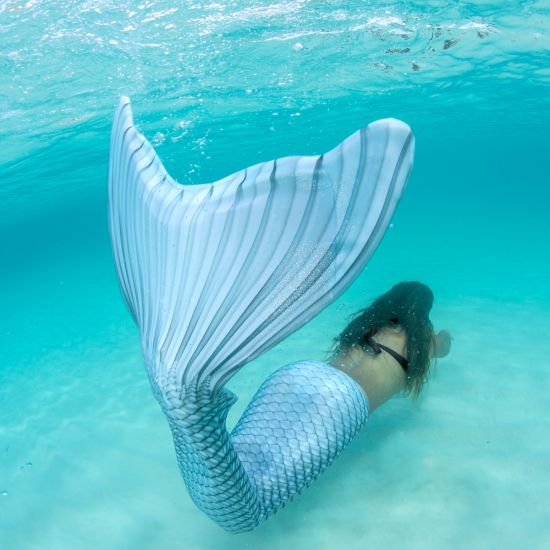 Diamonds are crystal-clear, dazzling, and incredibly strong stones that, understandably, symbolize clarity and strength. They come in a variety of colors, but the Silver Lightning Limited Edition tail embodies that classic radiance in its shimmering, silver scales.
May: Emerald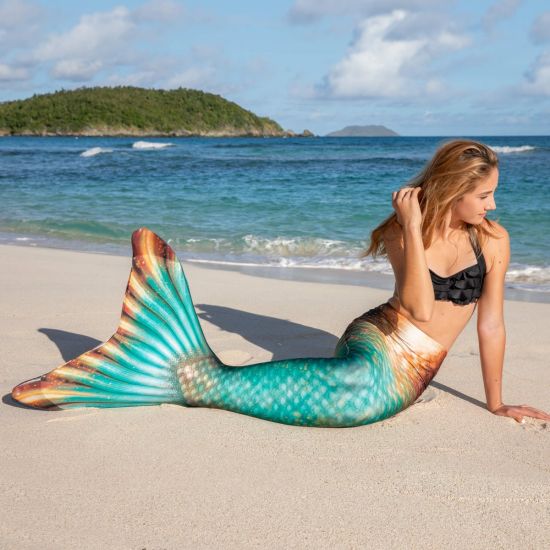 The emerald is May's birthstone, a stunning green stone that symbolizes rebirth and renewal. This gem suits May as it's the embodiment of spring and new life. Likewise, the Bronzed Emerald Limited Edition tail is an excellent choice for embarking on new adventures!
June: Pearl, Alexandrite, and Moonstone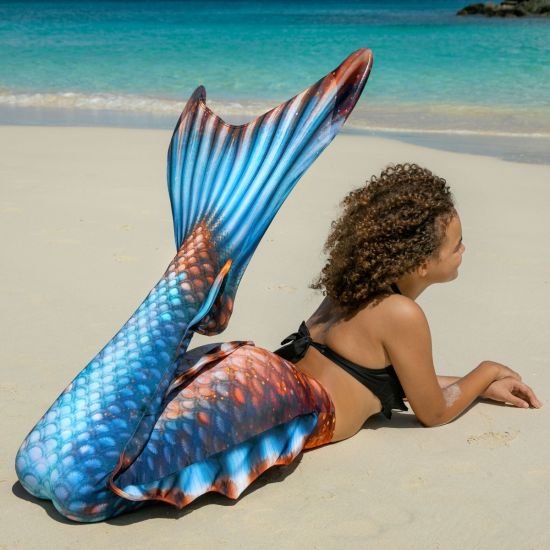 June is a special month because it has three birthstones, and there are three Fin Fun Mermaid Tails to match. 
The pearl, symbolizing humility and innocence, comes in a variety of colors, from white, pink, blue, and bronze. The Bronzed Sapphire Atlantis mermaid tail encapsulates two of those beautiful shades.
Alexandrite is a rare crystal that changes colors in different lighting! It appears green in fluorescent light and pink in incandescent light, and you can accomplish that same duality with the Hip Flip Limited Edition mermaid tail! (This tail is now discontinued.)
Moonstones supposedly bring great luck and have a milky glow to them that subtly reflects other colors. The Blue Lagoon Limited Edition tail has a similar glow in the center of the tail that melts into gorgeous blue and purple shades!
July: Ruby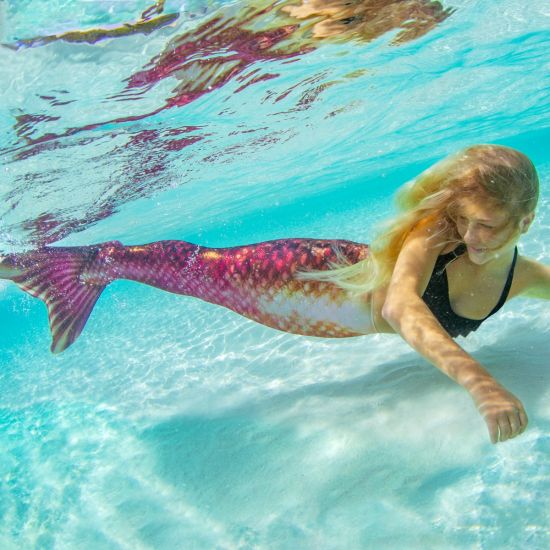 Rubies are deep red gems that represent love. The Bronzed Ruby Limited Edition tail is the ideal ruby red with hints of pink, and the bronze transforms your mermaid tail into a glittering jewel surrounded by gold!
August: Peridot and Spinel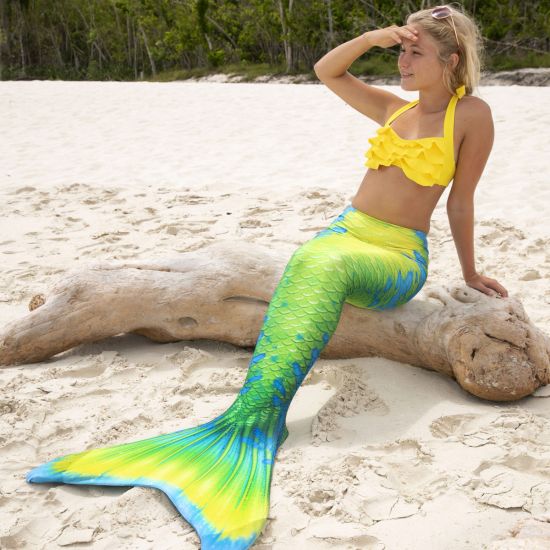 Two of August's birthstones are the peridot and spinel.
The peridot offers protection from evil and comes in yellow-green and olive shades. The Citrus Splash Limited Edition tail's vibrant yellow and green may be able to keep evil at bay as you swim!
Spinel gems come in a variety of colors, so many often mistake them for other precious jewels. Some common spinel hues include red, hot pink, fuchsia, and deep blue. The Malaysian Mist Atlantis mermaid tail portrays the latter two fabulously, so others may mistake you for a real mermaid when you wear it!
September: Sapphire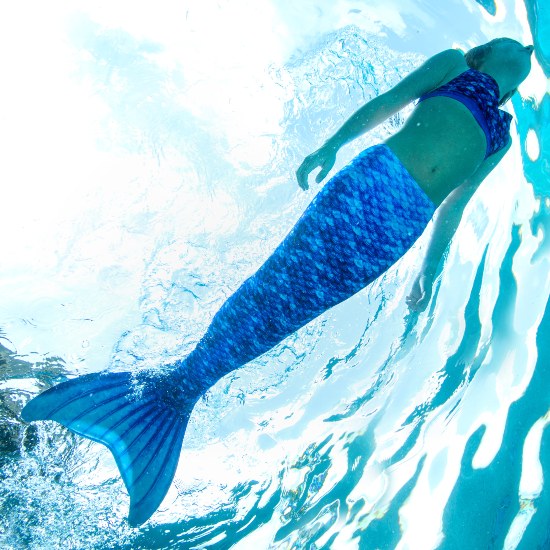 The deep blue sapphire represents faithfulness, sincerity, and nobility, and royalty have loved this stone for centuries. The Arctic Blue Mermaidens tail has lovely blue scales reminiscent of this stone. This tail also belongs to Mermaiden Crystal, so you're sure to look like a mermaid princess with it on!
October: Opal and Tourmaline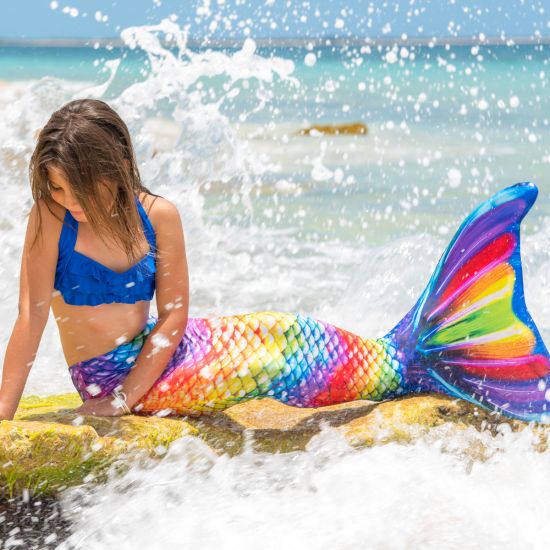 October has two birthstones: the opal and tourmaline.
Opals reflect the colors of the rainbow, leading many to believe that these stones contain all the virtues and powers of all the other gems. You can wear the whole rainbow with Mermaiden Serena's mermaid tail, Rainbow Reef!
Tourmaline comes in a variety of colors, including green, blue, and violet. Green tourmaline gives the bearer courage, strength, and stamina, which is a perfect match for the Northern Lights Atlantis tail! This tail features the striking, shifting hues of the Northern Lights.
November: Topaz and Citrine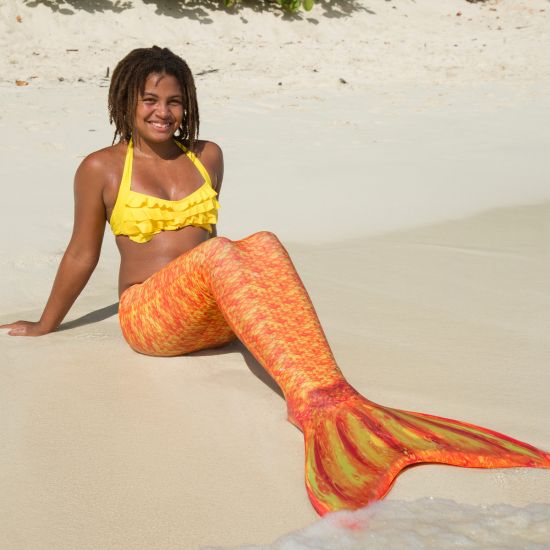 Both of November's birthstones, topaz and citrine, are known for their fiery orange and yellow hues. They supposedly bring warmth, calmness, and wealth to their bearer. There isn't a Fin Fun mermaid tail that matches this description as close as Tropical Sunrise, Mermaiden Destiny's tail!
December: Turquoise and Tanzanite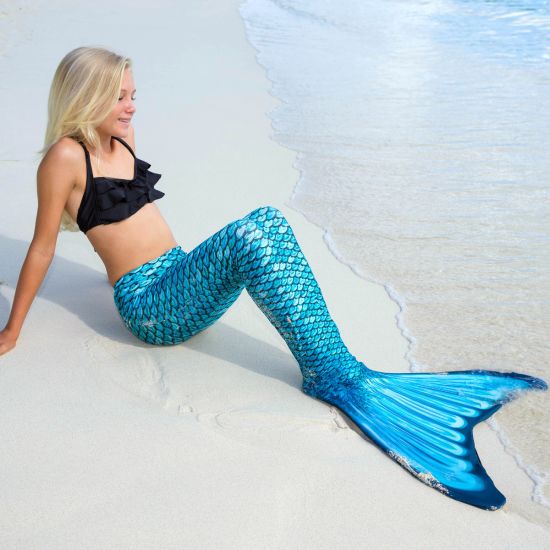 Turquoise and tanzanite are two of December's birthstones.
Turquoise is a shocking teal color that often has veins of the stone it's formed in running through it. Many believe that this stone imparts peace on the wearer. The Tidal Teal Mermaidens tail for swimming portrays that striking color, and Mermaiden Mariana's power of empathy helps her carry calmness with her.
Tourmaline is a relatively new gemstone compared to the others, and it varies in rich blue and purple hues. The Lunar Tide Limited Edition tail features the same stunning colors as this valuable gem, making you one of the most valuable mers in the sea!
Let your birthstone choose your new tail!
If you're having a hard time choosing your next mermaid tail, let your birthstone decide! These stones have varying colors and properties, and your new tail will remind you of them!
Which Fin Fun mermaid tail matches your birthstone? Tell us in the comments!
---