Do you love all things Disney? So do we!
We were thinking — what would each Disney princess look like as a mermaid? Check out these mermaid looks inspired by your favorite princesses!
Snow White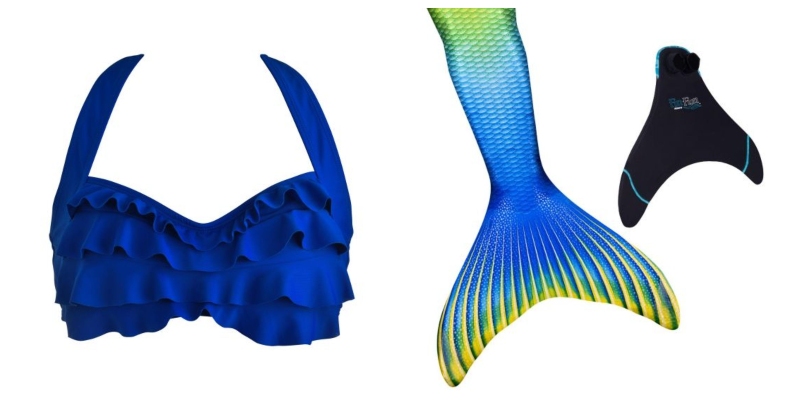 Ever pure and innocent in her human form, Snow White as a mermaid would also embody goodness in all she does. When you wear the Bali Breeze Limited Edition mermaid tail and Royal Blue Sea Wave swim top, your mermaid look will be just like her iconic dress. All you'd need is a red hair bow!
Cinderella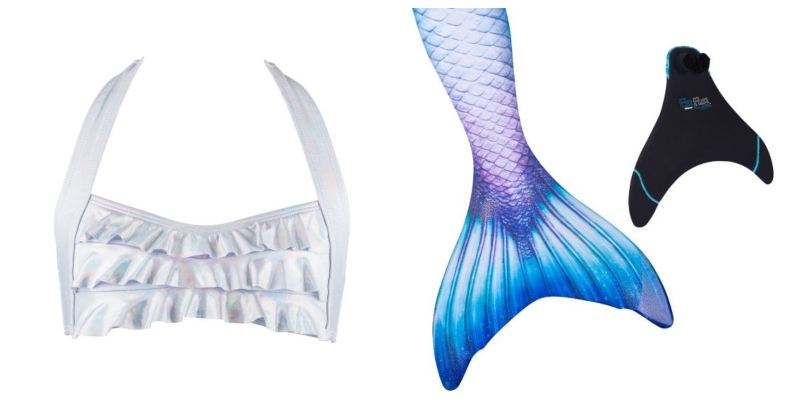 Cinderella is a prime example that you can be extraordinary no matter your social standing or family relationships. Merfolks don't typically wear dresses, so the Blue Lagoon Limited Edition mermaid tail and Iridescent White Sea Wave top give off the same vibes as her shimmering ball gown!
Aurora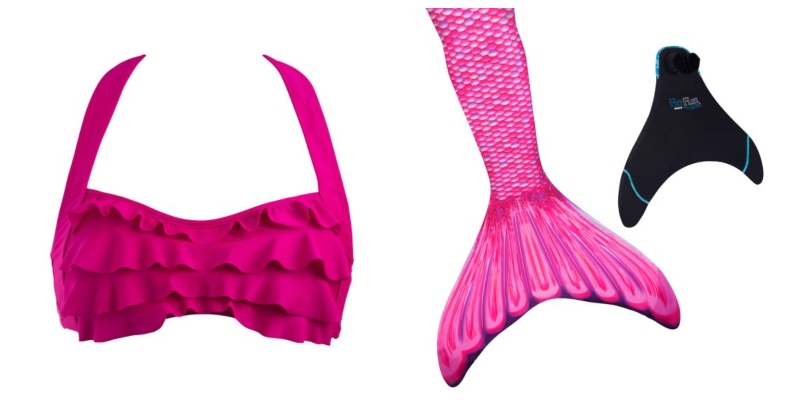 Aurora spent her movie sleeping through all the action, and if that's not a mood, we don't know what is. We love her curious spirit and know exactly how she'd look as a mermaid! The Malibu Pink Mermaidens tail and Raspberry Pink Sea Wave mermaid swimsuit top are reminiscent of her stunning pink dress!
Ariel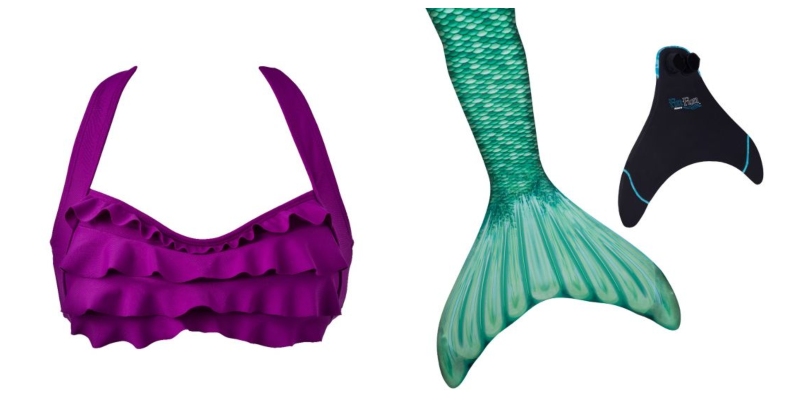 Alright, Ariel is already a mermaid, and her green tail and purple shell top are a classic in the mer community. But if you want the perfect Ariel cosplay, Fin Fun has mermaid tails for swimming and swimsuits in the same colors! Just pair the Celtic Green Mermaidens tail with the Grape Purple Sea Wave top to complete your mermaid transformation!
Belle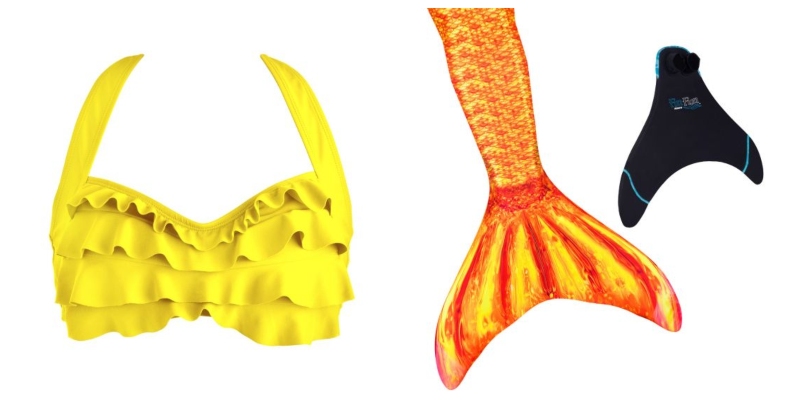 If you grew up loving to read books, Belle was probably your favorite Disney princess since she values intellect. We also love her golden gown, and you can dress up like Belle as a mermaid with the Tropical Sunrise Mermaidens tail and the Yellow Sea Wave bikini top. Even the scariest of beasts will become your merfriends!
Jasmine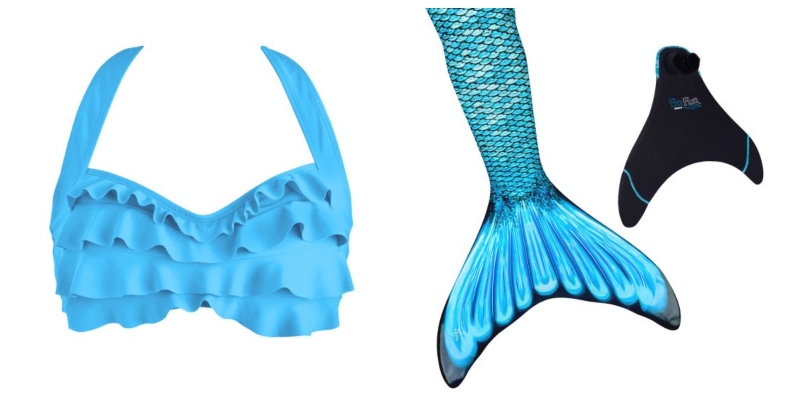 Jasmine is a girl after our own hearts, exclaiming that she's not a prize to be won. She's fiercely independent and adventurous, so she'd make a fintastic mermaid princess! The Tidal Teal Mermaidens tail and the Blue Sea Wave mermaid top really capture her mermaid look.
Pocahontas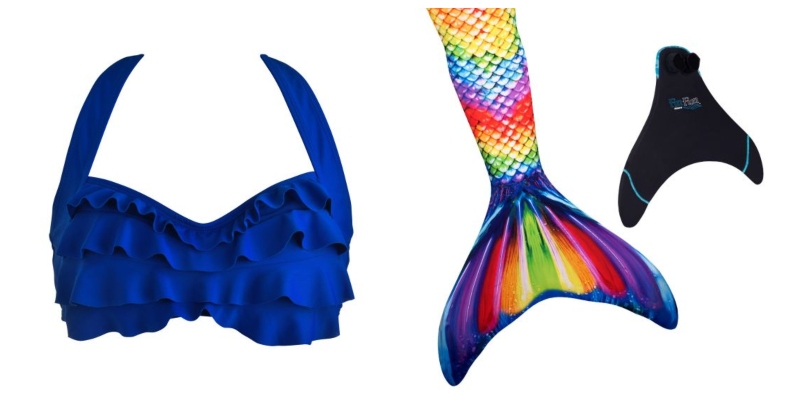 Pocahontas is one with nature and treats all people equally, and that wouldn't change if she was a mermaid princess. With the Rainbow Reef Mermaidens tail and Royal Blue Sea Wave top, you too can paint with all the colors of the wind!
Mulan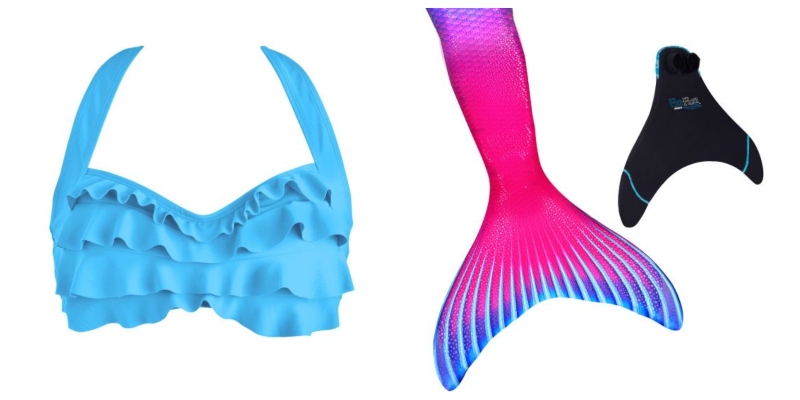 These mermaid looks get down to business, just like Mulan! She's bold, daring, and willing to fight for her loved ones. You can embody her spirit with the Maui Splash Limited Edition mermaid tail and Blue Sea Wave bikini top (matchmaker makeup not required).
Tiana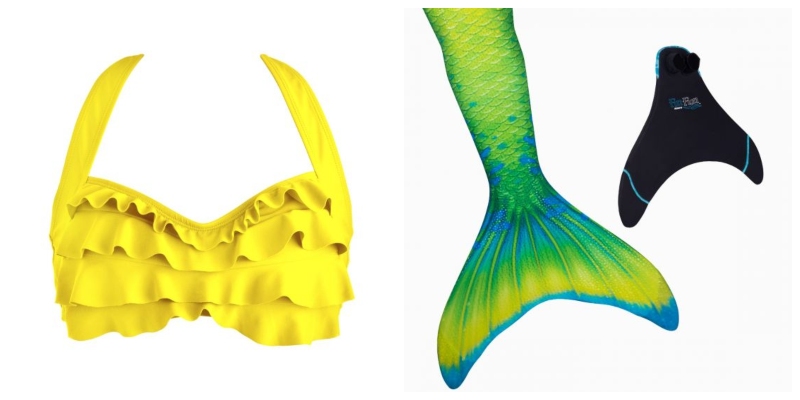 Tiana is a woman who don't need no man to make her dreams come true! She works hard both in her human and frog form, and her friends taught her to relax every now and then too. As a mermaid, we're certain Tiana would wear the Citrus Splash Limited Edition mermaid tail and the Yellow Sea Wave top.
Rapunzel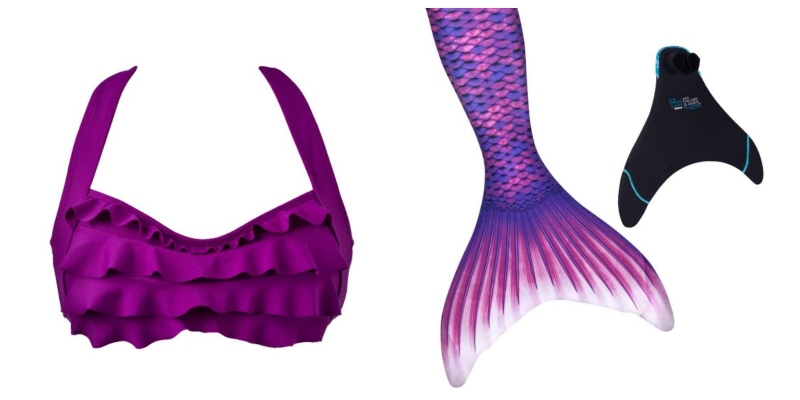 Rapunzel uses dreams to bring people together, just like she did at the Snuggly Duckling! Here at Fin Fun, we see and support the dreamer inside everyone, especially the ones that just want to swim like a mermaid (check out our six swimming skills mermaids need). Rapunzel would definitely wear the Asian Magenta Mermaidens tail and the Grape Purple Sea Wave top if she swapped her feet for fins.
Merida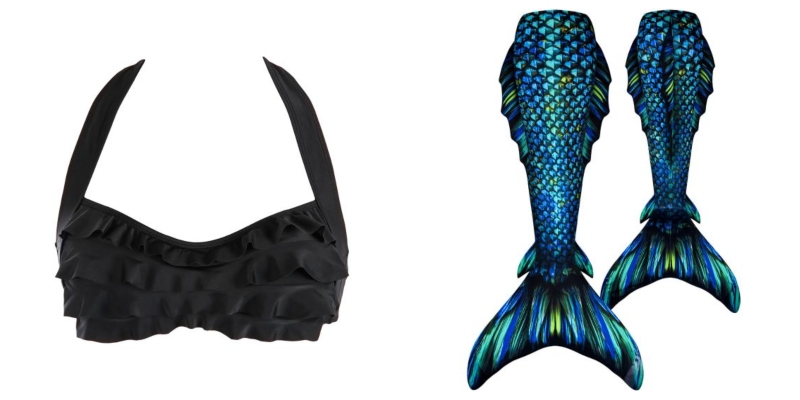 Merida teaches us that curiosity isn't a bad thing and that you have to be brave when things don't go the way you hoped. She seems like a younger sister to Mermaiden Brynn, so it's fitting for her to have a green tail. We think the Sea Dragon Atlantis mermaid tail and Black Sea Wave top are perfect for Mermaid Merida!
Elsa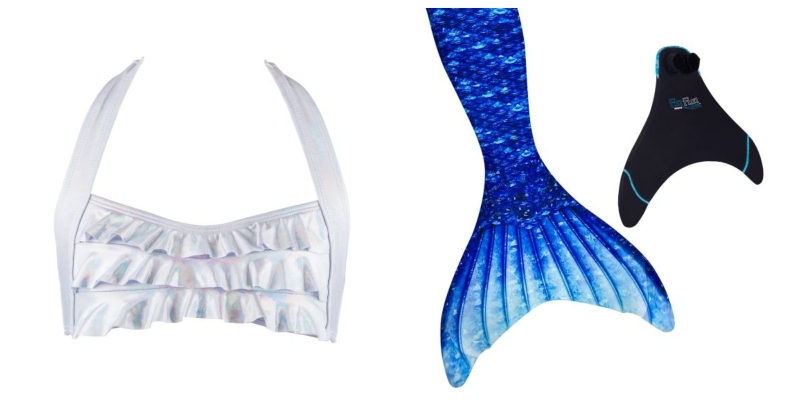 The cold doesn't bother Elsa, so we can totally see her with the Arctic Blue Mermaidens tail and White Iridescent Sea Wave swim top! She pulls off the icy look with unparalleled grace, and we're just over here wondering who could make a better ice sculpture: Mermaid Elsa or Mermaiden Crystal.
Anna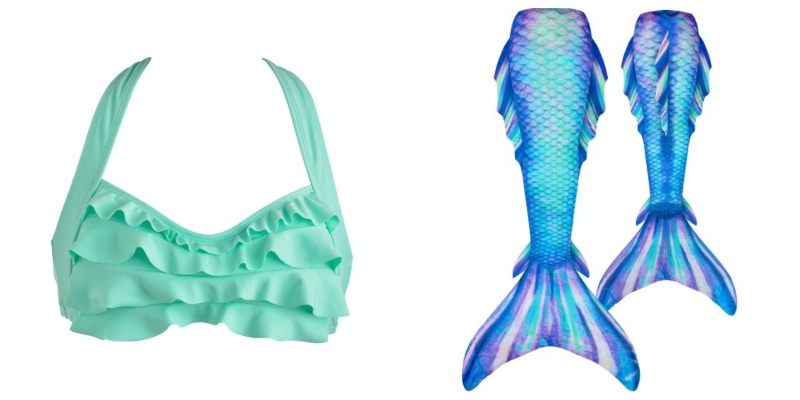 Anna is the more cheerful counterpart to Elsa, but she's not afraid of a storm. She's full of love and will do anything for her friends and family. As a mermaid, the Pacific Pearl Atlantis tail and Mint Green Sea Wave bikini top suit her!
Moana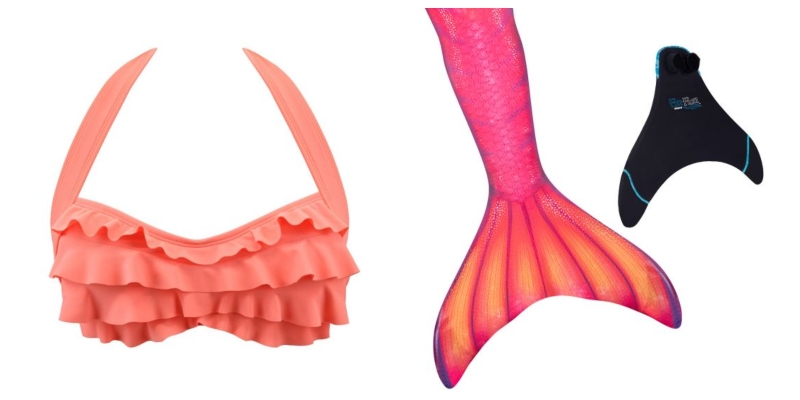 Whenever we need to muster up the courage to follow our dreams, we look to Moana! We love her spunky personality and cleverness and imagine she'd be a boatload of fun as a mermaid! (Although she'd probably be dreaming of the land instead of water.) You too can take on the waves like Moana when you wear the Tiger Lily Limited Edition tail and Coral Sea Wave mermaid swim top!
Tell Us Your Favorite Disney Princess Mermaid Looks!
We're ready to settle into a Disney movie marathon in our grotto (and we've already got the perfect setup if you want to throw a Little Mermaid movie night) just thinking about these inspiring princesses! 
But which of these mermaid looks is your favorite? When you decide to try out a mermaid princess look, tag us on Instagram @FinFunMermaid so we can share your creativity!
---
Check out the latest Fin Fun discounts to get your next set for a steal! Several of these swim tops are part of Fin Fun's $5 Swimwear Sale, so size availability will vary.