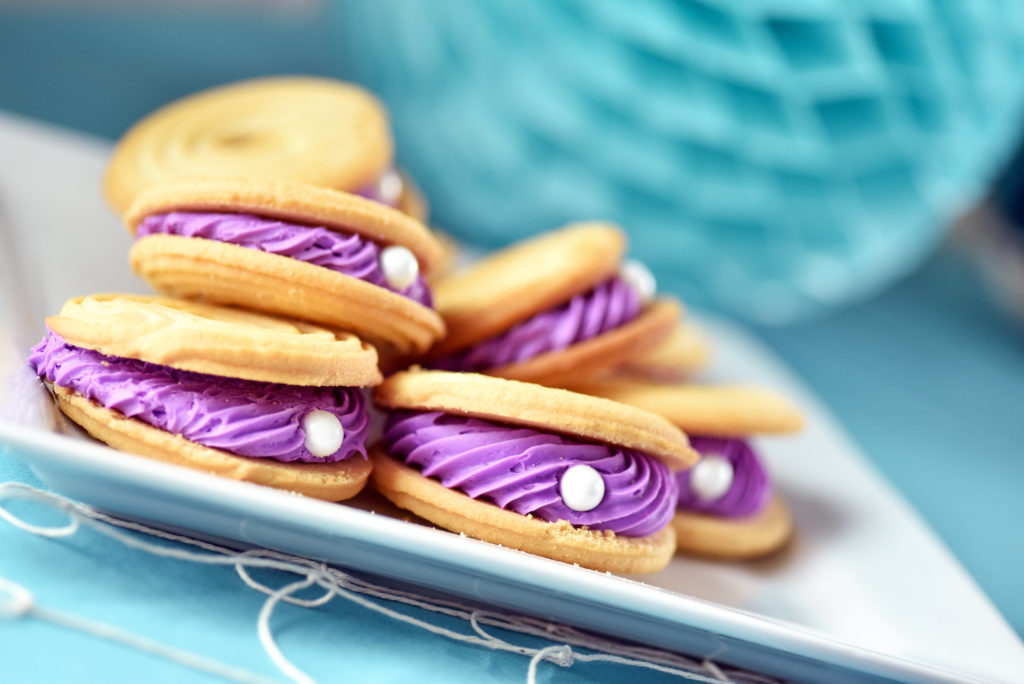 Swimming for sweets? You don't have to be an ocean lover to appreciate these under-the-sea treats you can easily make at home. Surprise your favorite people with these fun, brightly colored snacks that are simple to make and delicious, too. You only need THREE ingredients!  Tempt the taste buds of kids and adults alike with these easy-to-make cookies packed with sugary sweetness that they'll adore from the first bite. Check out our recipe list below to get started!
Whip up these delicious treats without the hassle using our easy instructions. These no-bake cookies are literally all about the layering and take mere minutes to make. Mermaid cookies have never been easier! Of course, you can always invite your friends (or kids!) into the kitchen to help—because that's half the fun.
Under the Sea Clamshell Cookies
Time: 15 minutes
Ingredients: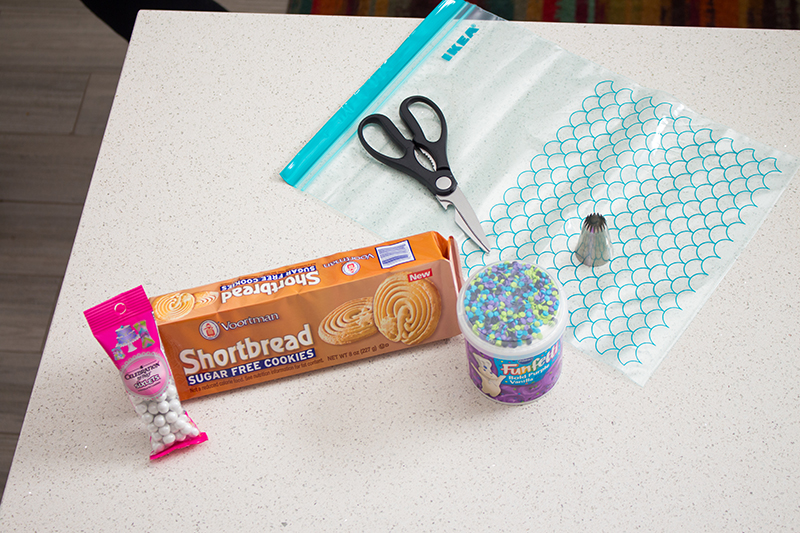 Instructions:
Remove purple frosting from container and place in piping bag fitted with an "open star" style tip.
Place small portion of frosting on one side of shortbread cookie.
Place the second cookie on top of the frosted cookie at a slight angle.
Complete the cookie with a "pearl" chocolate candy in the middle.
Need more cookie inspiration? Check out these other variations on clamshell cookies from Disney Family and Bebe Love Okazu. Whether for a mermaid party, afterschool snack, or anytime, these simple and QUICK mermaid-themed treats will please anyone with a serious sweet tooth.