Too cold to go for a swim with your pod? You can still dream of warmer days ahead! Follow one of these three tutorials and use your imagination to learn how to draw a mermaid.
The best news is that you can draw mermaids wearing any of the beautiful and colorful tails you see on the Fin Fun mermaid tail website. So grab a few sheets of paper and your colored pencils, markers, or watercolor paints, and design a mermaid using your favorite tails as inspiration!
Pencil in the lines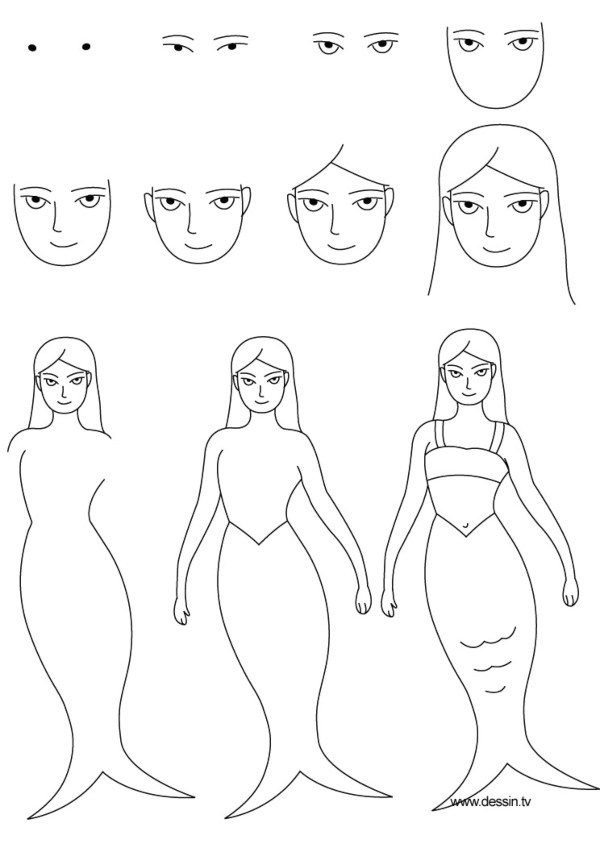 For a simple mermaid drawing, check out The Drawbot. Click on the main image to print out a page that will show you each step in drawing a mermaid, from her eyes right down to the tips of her flukes. If it's not quite your drawing style, you can alter the steps to create your own unique mermaid.
You can also print an already drawn mermaid, so you can jump right into the coloring and painting part of your project.
Draw in scale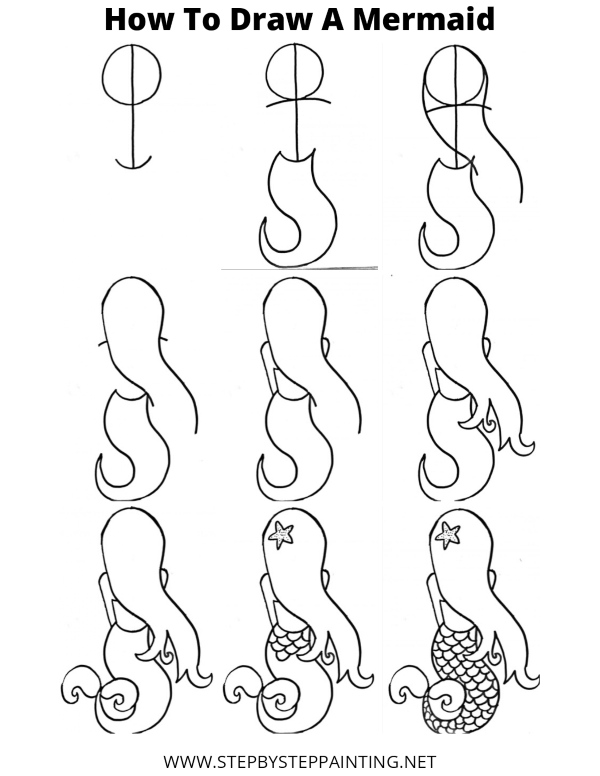 If you'd like to design a mermaid a little more to "scale," try this process by Step By Step Painting. It's a good idea to draw the outline of the mermaid in pencil first, and then add the colors you like best after the drawing is complete.
Depending on how large you draw the mermaid, you will still have space to add a beach, some seashells, a cliff, and some ocean waves to your creation.
Draw a cartoon mermaid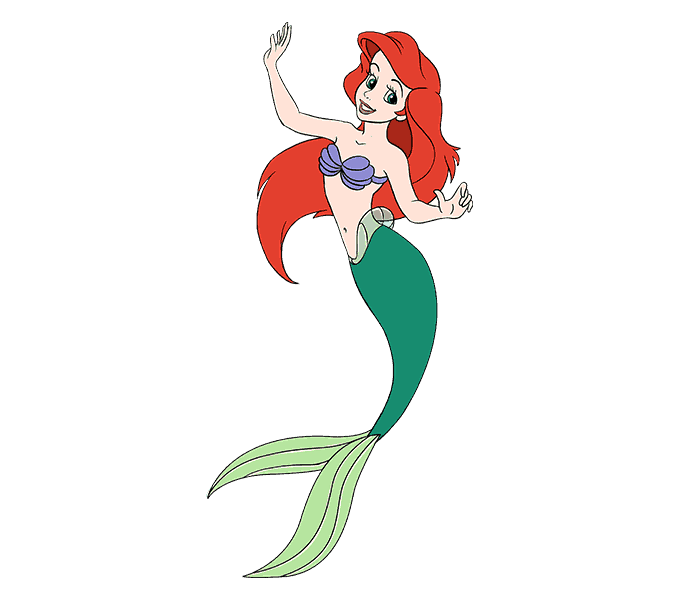 Would you like to draw a swimming mermaid? These instructions from Easy Drawing Guides have a few more steps and might be a little more challenging. However, if you follow along carefully, you'll recreate Disney's vision of Ariel, the Little Mermaid.
Learn How to Draw a Mermaid That's All Your Own
What mermaid drawing are you going to try? Once you're finished creating your picture of the perfect day as a mermaid, let us know which tutorial you liked the best!