Looking for the perfect 5-minute craft that will keep your littles entertained for hours? These 5 sea-themed paper plate craft ideas are easy to make, and you can find most of the supplies in your home! So grab a paper plate, scissors, construction paper, and glue, and let's get started!
Mermaid Twirler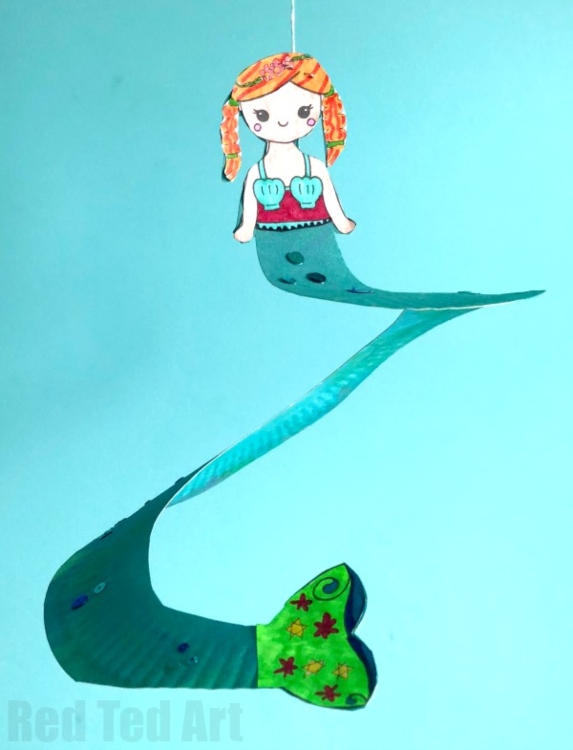 This mermaid twirler from Red Ted Art makes for a great craft and even room decor for your little mermaid! Simply cut the paper plate in a spiral direction and let the creative juices flow as you color a template and decorate a tail with construction paper, shapes, or glitter!
Mess-free Aquarium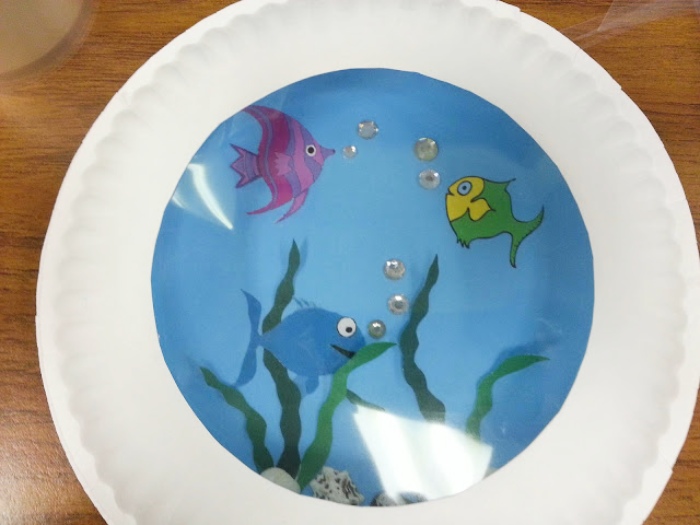 This easy-to-make paper plate aquarium inspired by Misadventures of a YA Librarian is a great way to bring sea life into your home without the mess!
Grab two paper plates, and cut a hole and glue plastic wrap on the inside of one plate. Then, create an ocean scene on the inside of the other plate. Glue or staple the plates together (insides facing each other), and enjoy the look on the kids' faces when they see their aquarium come to life!
Puffer Fish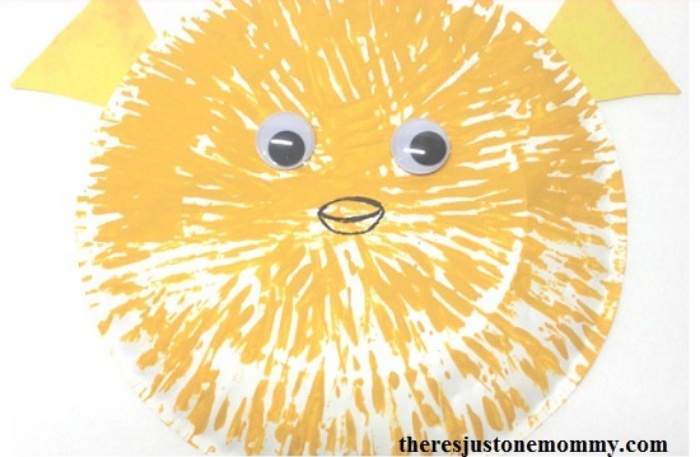 This quick paper plate craft will keep your kids entertained for hours as they use their imagination to create their own one-of-a-kind puffer fish! All you'll need is a paper plate, fork, paint, construction paper, and glue! Let us know how you recreate this idea from Just One Mommy.
Jellyfish Two Ways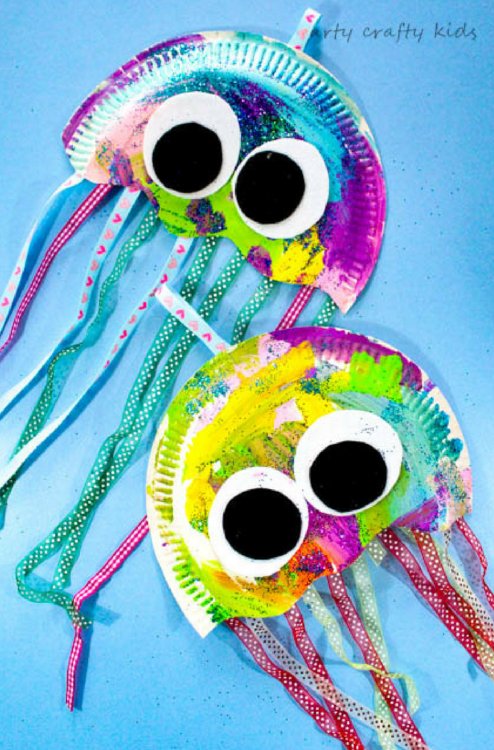 If you have the supplies, these Arty Crafty Kids jellyfish made from paper plates are too cute to pass up! Decorate with construction paper, mod podge, glitter, and streamers to make the creatures your own. You can even use paper bowls like I Heart Crafty Things for a 3D look!
Sea Creatures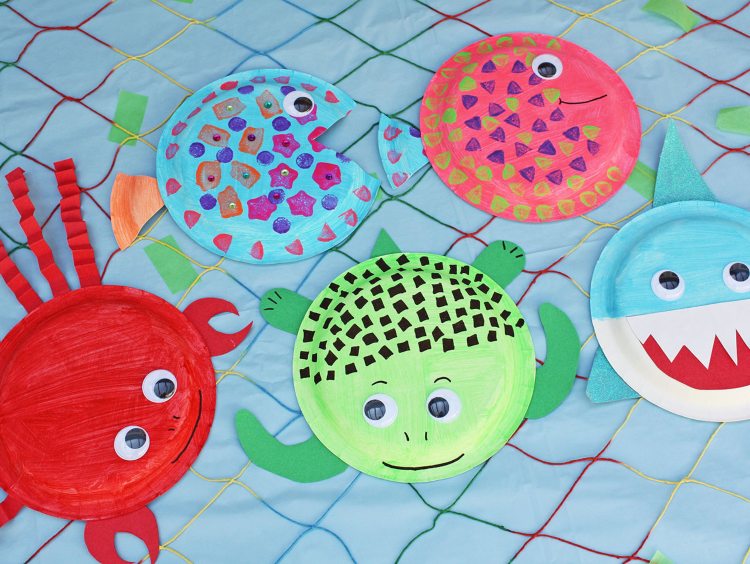 Haven't found the perfect sea creature craft yet? You might find what you're looking for at Fun 365! They have great tutorials for making your favorite creatures, including sharks, crabs, fish, and even turtles! So grab your supplies and get ready to bring your imagination to life!
Create long-lasting fun with these paper plate craft ideas
If you want to bring the fun of the sea to your home, try out paper plate crafts for kids! They're easy to make and most families already have the necessary supplies. You're "shore" to have a whale of a time!
What sea creature craft will you be making? Tell us in the comments below! 
---
Check out the latest Fin Fun discounts!