Are your fins frayed from busy days?  Feeling washed up and overwhelmed?  When the world seems like it's spinning too fast, let your mermaid hair down and unfurl your flippers with a mermaid spa day in the comfort of your own home!
Before you begin…
It's a good idea to get together a few things to create the ultimate spa ambiance.  Warm up some towels using a towel warmer, or by throwing them in the dryer for a few minutes.  Create a playlist of relaxing songs or tropical ocean sounds to soothe your stressed-out mind.  Amp it up with candles or an essential oil diffuser for a calming aroma!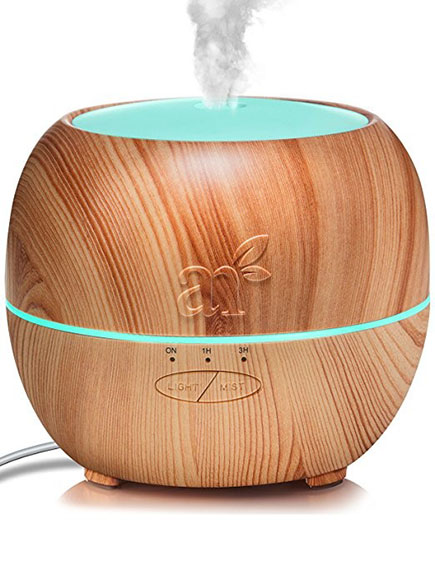 Need something to sip on?  Having a pitcher filled with fruit-infused water will not only help you stay hydrated during your spa session, but can give your body a detoxifying cleanse.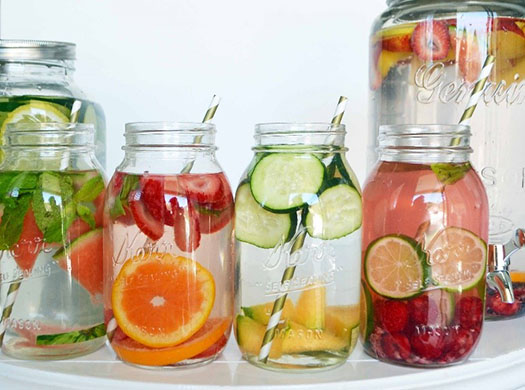 Modern Honey compiled a list of the different benefits of certain fruits, as well as some recommended fruit-infused detox water combinations!
Once you have created your dream spa setup, you're ready for the fun part: Treating yourself!
Facial Mask
One of the most popular kinds of spa treatments, facials help to clean your face, clear out pores and acne, and revitalize skin for an overall healthy glow.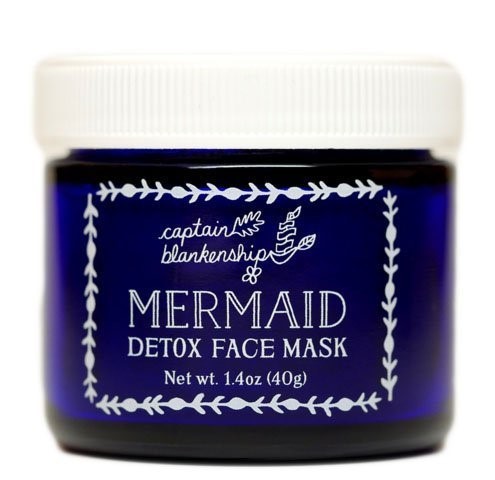 The Captain Blankenship Mermaid Detox Face Mask is an organic face mask filled with antioxidants and minerals to exfoliate skin without drying it out.  What more could a mermaid wish for?
Hair Mask
Fighting frizz or tangled tresses?  Depending on your hair's needs, a hair mask can work wonders!  There are a variety of different kinds to try- and even recipes to make one yourself!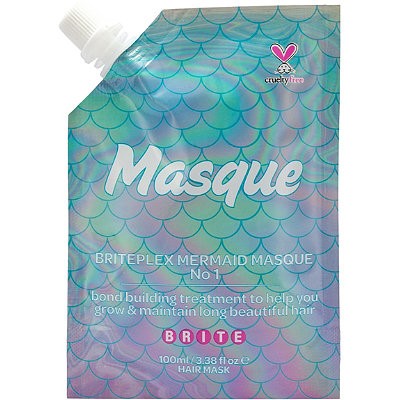 The Briteplex Mermaid Masque can repair dry or damaged hair to give your locks an ocean shine!
Bath Bombs
You don't need an ocean or pool to enjoy the feeling of being under the sea!  Bubble bath, bath salts, and bath bombs are fun, easy options to pamper yourself in the comfort of your own tub.  You can find all sorts of festive and fragrant beach-themed bath bombs on-line or in stores, or you can make them yourself!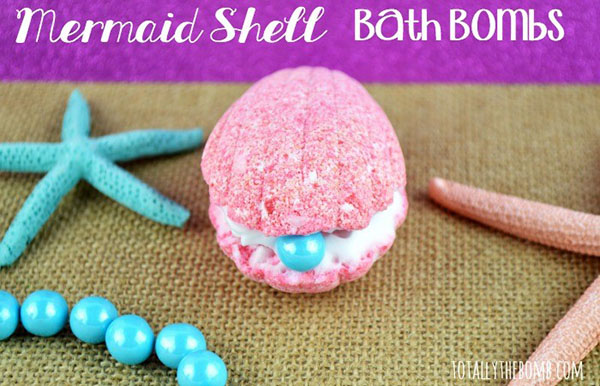 However, if you're feeling extra crafty, try diving into this mermaid shell bath bomb recipe!
Foot Soak
Though most of us prefer tails, your toes still deserve some TLC!  This elemental water soak from CopperCatApothecary on Etsy is perfect for soothing sore feet, and can even double as bath salt!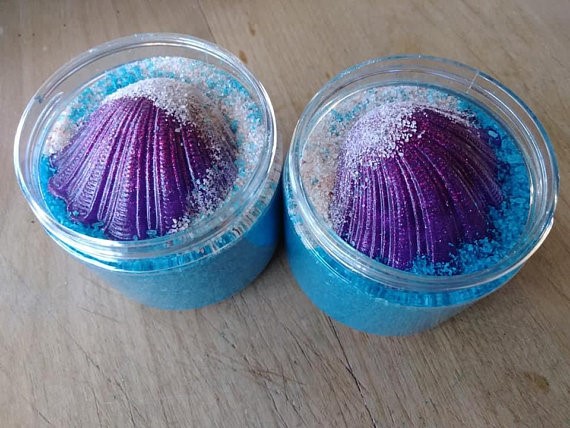 Lotion
Want to make sure your skin stays in ship-shape?  Apply some body lotion after your bath or shower to lock in moisture and keep skin feeling soft and healthy.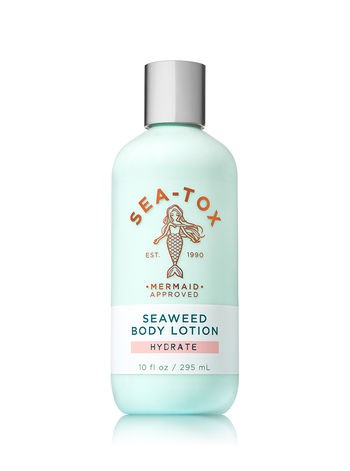 Bath and Bodywork's Sea-Tox Seaweed Body Lotion is sure to make a splash with its sea-inspired scent!
Nail Polish
What could be better than a spa day?  A spa day AND a manicure!  Give your fingers (and your toes!)  some extra sparkle with eye-catching  mermaid nail polish!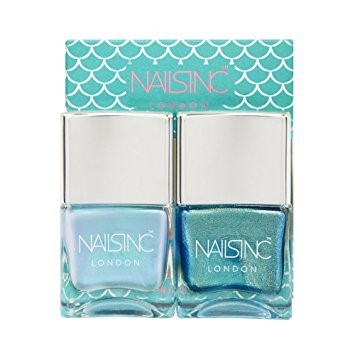 How do YOU subdue the tidal waves life throws at you?  Don't hesitate to share your mermaid spa day suggestions in the comments!