Shimmering scales, vibrant colors, and boatloads of glitter are must-haves to complete any mermaid Halloween costume. Whether you're a whimsical sea princess or a frightening sea siren, these MER-makeup looks will be sure to make a splash this Halloween!
Aquamarine Maiden
This enchanting multi-colored makeup is perfect for any glamorous mermaid! Dramatic eye shadow, glowing skin, and glossy lips come together to create a realistic look straight from the sea. Be sure to apply makeup down the neck and collarbone for a lifelike effect!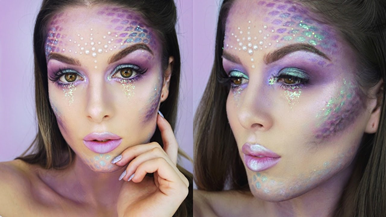 Easy Mermaid Halloween Makeup Tutorial by Rhiannon Claire
Look like a real 'maid of the ocean with makeup of the same dark hues you'd find in the deep blue sea. The darker the blues, the bolder the look! We like this photo of a mermaid who looks like she's just surfaced from life underwater!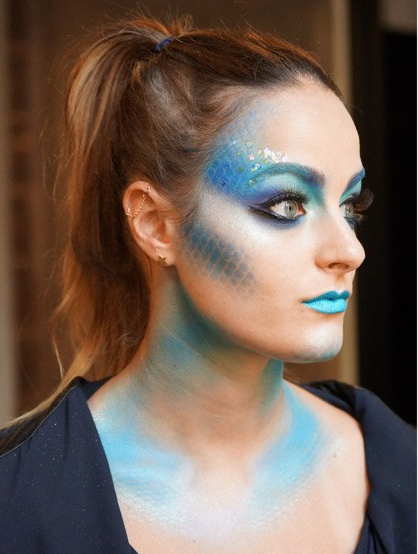 Mermaid Makeup Idea Featured on Allure
Ship Wrecked
Zombie plus mermaid? Killer combo! Achieve the perfect balance between sweet and spooky with this unique look that reminds us of our favorite mermaid television show, SIREN, on Freeform. We particularly love the sparkly pink lips that pop against the matte finish of her skin.
20 Mermaid Halloween Makeup You'll Love
Undercover Enchantress
Is she a mermaid? Or just a beautiful ruby-haired princess? This gorgeous interpretation of everyone's favorite little mermaid combines multi-tonal aqua scales and fiery lips for a Halloween-worthy mermaid look that is a little scary, but all fun.
Featured on Wink & a Smile Makeup by Jeamileth Doll
Minimalist Mermaid
Sometimes less is more. This mermaid makeup is ideal for those wanting to keep things simple, sleek, and fresh! Dewy lips, a touch of eyeshadow, and elegant white strokes to highlight the brow bone create an ethereal look perfect for a work party or trick-or-treating with your kids!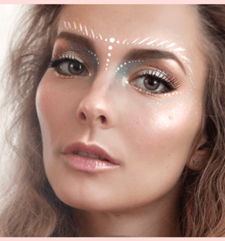 Mermaid Makeup by Exploration Happiness
Goth Mermaid
Even mermaids can go goth! Transform your look with jet black hair, pale skin foundation, piercing green contact lenses, and of course, some darkly colored makeup to give your friends a fright! See the step-by-step tutorial on YouTube by cosmetologist Nicole Bird for complete details.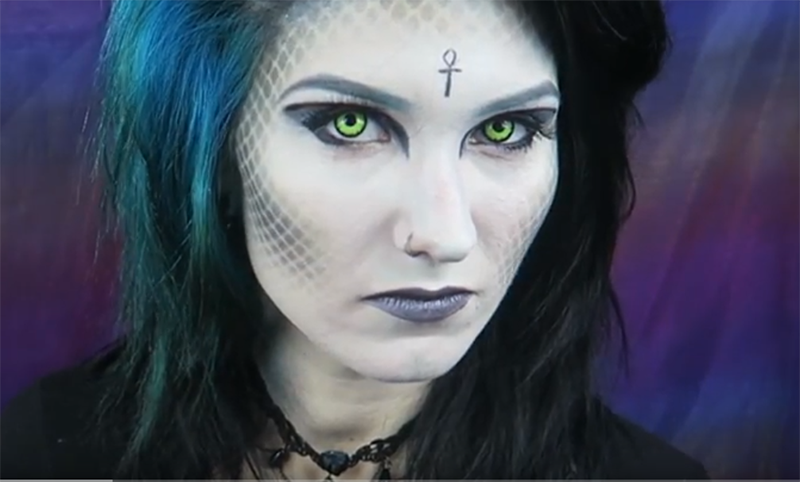 Gothic Mermaid Makeup Tutorial by Nicole Bird
What kind of mermaid will you be? Send photos of your complete look to social@finfun.com for a chance to be featured on our social media channels!