Have you ever wished for a wedding cake straight from the beach scene? Whether you plan to go all-out in 2019 or just incorporate a select few items of coastal flair, we think you'll flip for these under-the-sea beach cakes with nautical touches shore to bring every sea siren's vision to life!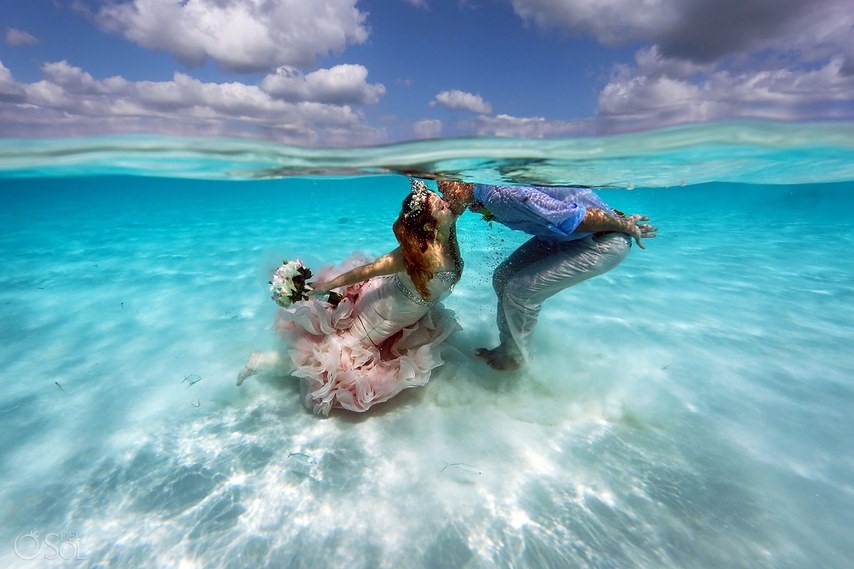 Nine tiers for nine years of love! This towering confection that signifies the happy couple's lengthy courtship had us hooked from the get-go, especially those fondant ombre waves that seem to rise up from the depths of the deep blue sea.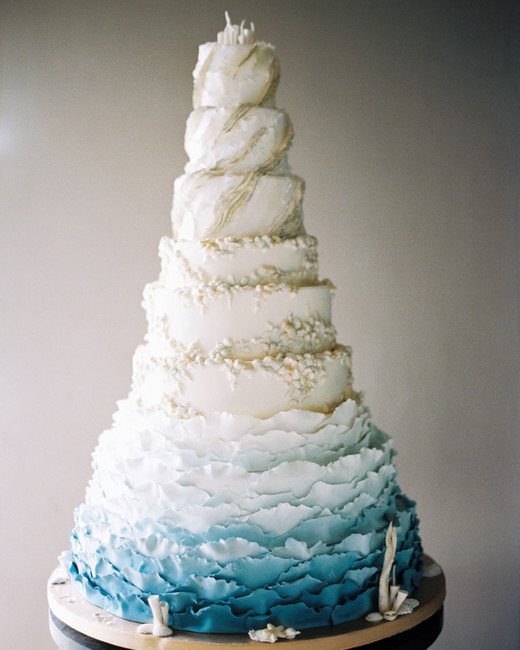 A mermaid centerpiece created by none other than a Cricut cutter? Yes indeed. We're flipping for the plaited accents and subtle shades of purple on this heavenly cake reminiscent of a romantic watercolor painting.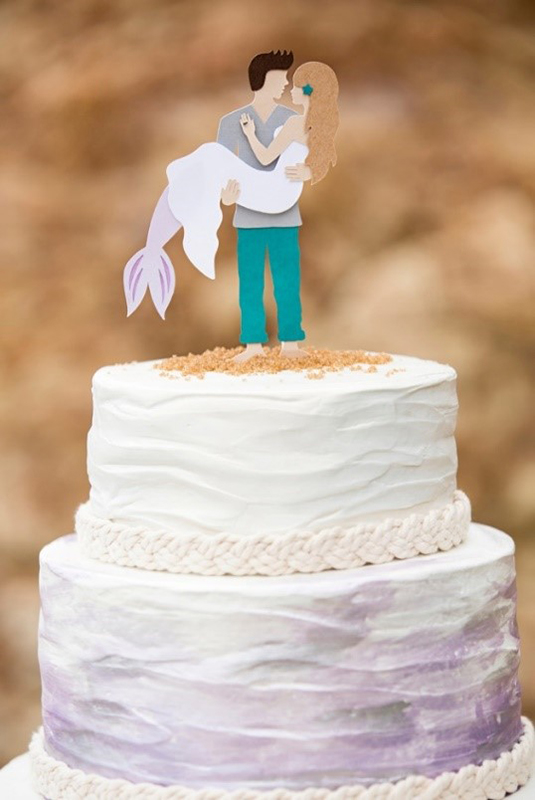 In theory, all it really takes to create a beach-themed cake are some shells. Consider incorporating the exact shade of blue from your wedding colors for an unforgettable tablescape.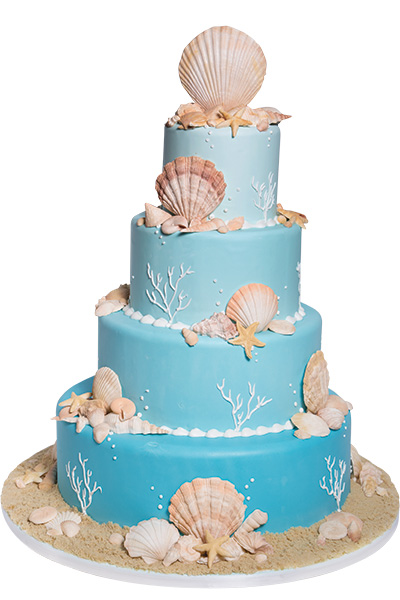 Talk about texture! This breathtaking wedding cake borrows from the beach scene in the most idyllic way, combining details of rustic wood, 3D flowers, sequins, and multi-hued frosting that seems to scatter like waves on the shoreline.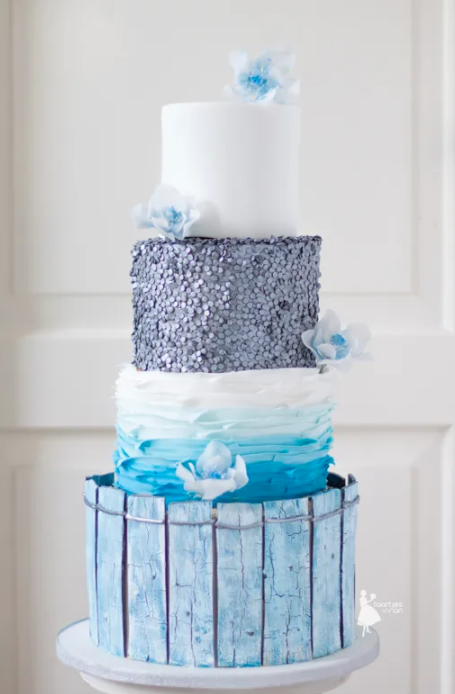 Perhaps you'd rather incorporate seafoam green than ocean blue? How about this simple, yet stylish fondant cake featuring leafy reeds akin to those you'd see reaching up from the sea floor?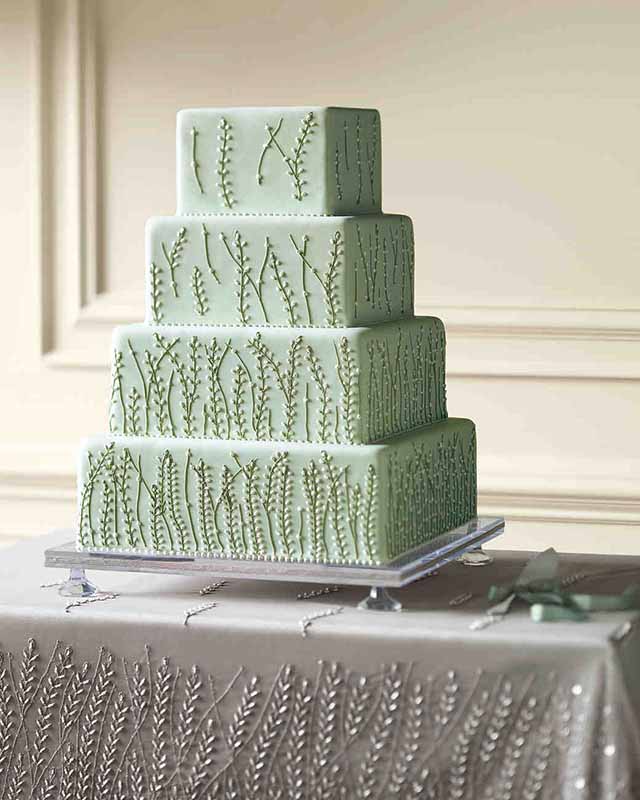 Let your scales show with gold-colored sugar in scallop shapes! This mermaid-inspired cake of warm golden tones is perfect for metallic-loving brides. In fact, metallics are on-trend for weddings in 2019.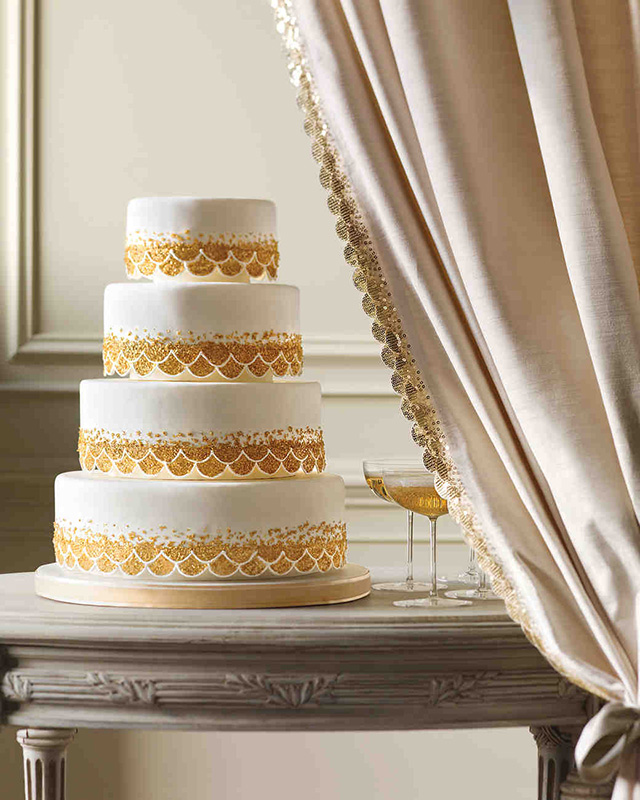 If you really want to own the beach scene, consider a "shipwrecked" wedding cake with nautical elements. Can you "sea" how an elegant white base truly makes the darker details pop?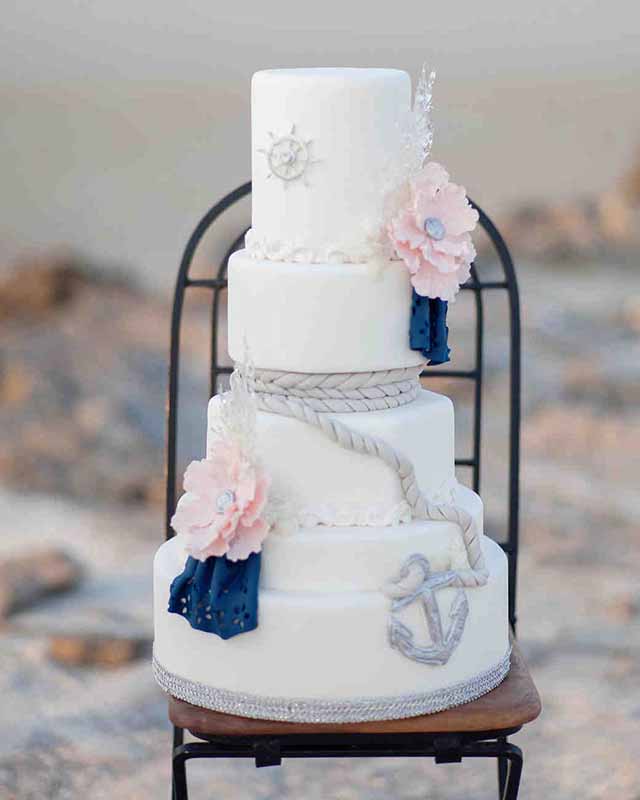 You'll believe in love at first sight with this mermaid tail wedding cake featuring several elements of intrigue! Each tier is something special, with various textures in a gradient color scheme. Sparkling gems encircle each layer and also top the cake with a personalized message for the bride and groom.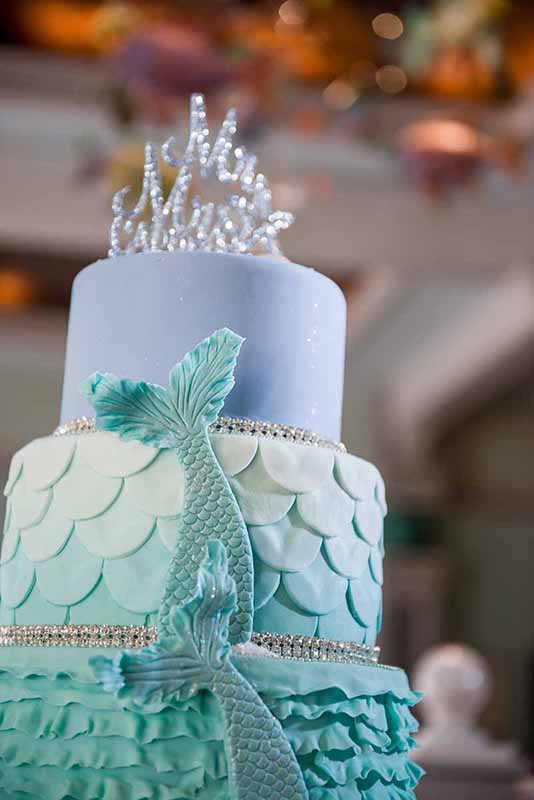 This hipster wedding made waves in 2018 with its extra-special elements inspired by The Little Mermaid. Bold solid colors elegantly contrast with the simple white cake, complementing the bride's vision of a fantasy beach wedding.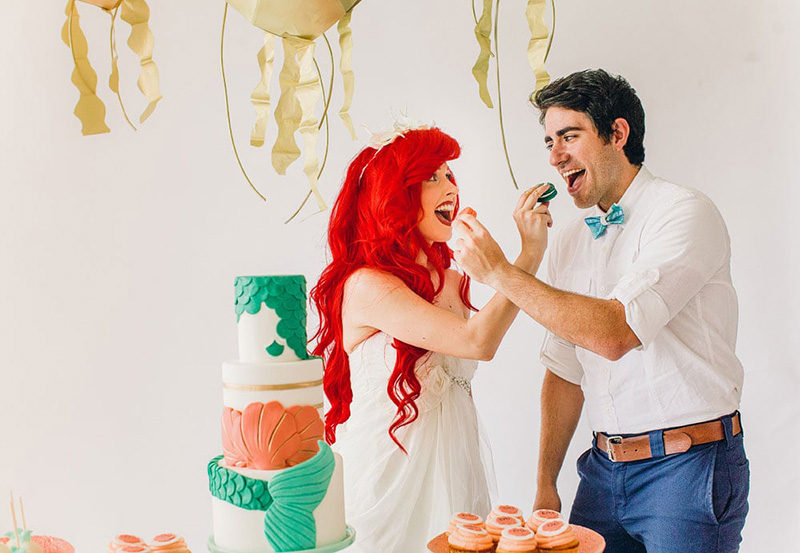 This white wedding cake is the epitome of elegance, featuring tiers adorned with strategically placed seashells, metallic sugar beads, and whimsical swirls reminiscent of the ocean breeze. Is that a sandcastle on top? Why yes, yes it is.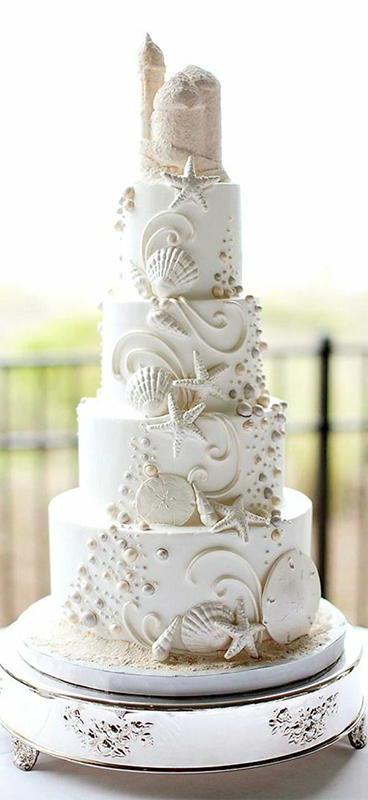 Which Is Your Favorite Beach Cake?
Been married? Or planning a wedding this year? Tell us which beach cakes you'd choose in the comments below. We also have other mermaid-themed cakes available for inspiration!
Because we love all things mermaid, we'd love to see any wedding pics related to mermaids and the ocean at social@finfun.com!