Calling all shark fanatics!  With summer and Shark Week in full swing, what better time to think about throwing a shark-themed party than now?  Whether you know a shark lover whose birthday is approaching or want to host a Shark Week viewing party, keep reading for some ideas for setting up and hosting a "jawsome" celebration!
Decorations
Décor is one of the first things you will want to think about when planning your special shark day!  Combining different shades of blue helps guests feel lost at sea, and makes any finned friend or foe stand out wherever they might be.   For an extra splash of color, adding some red and white life preservers can give the whole bash a beachier feel!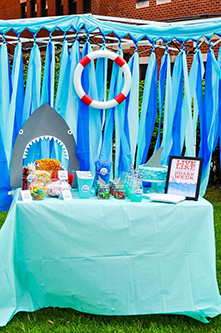 The Love Nerd's Red and Blue Shark Party combines these elements in a way that can be assembled indoors or out!
If you want to feel like you're swimming with the sharks, you can decorate a blue tablecloth with shark cutouts and hang it over ceiling lights or windows to create an underwater ambiance.  The dim lighting even provides the ideal environment for watching your favorite shark movies and TV shows!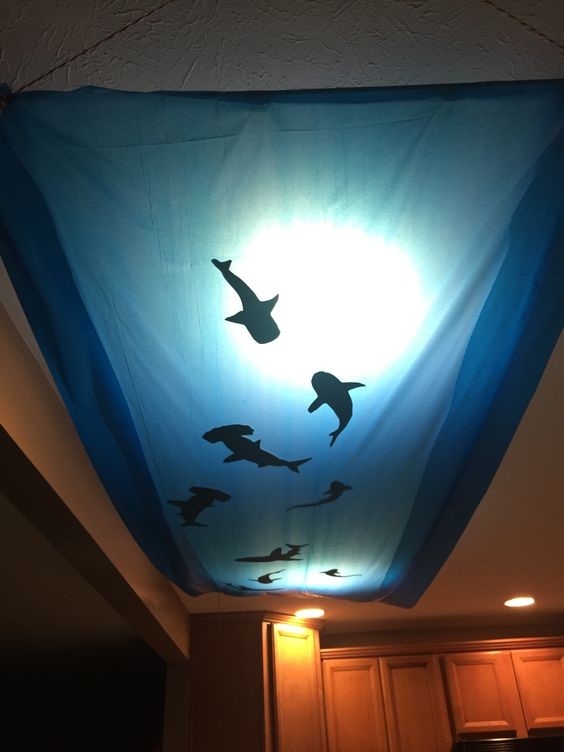 Food
Next, satisfy hungry guests with some shark drinks and snacks!  Desert Chica's shark drink recipe is an easy and tasty way for kids (and adults!) to quench their thirst.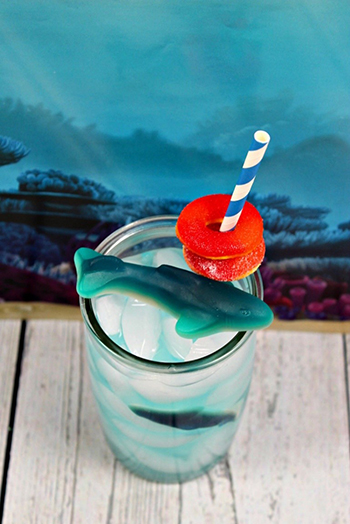 Need something for those with a sweet tooth?  These shark twinkie pops from Delish are sure to delight shark fans of all ages!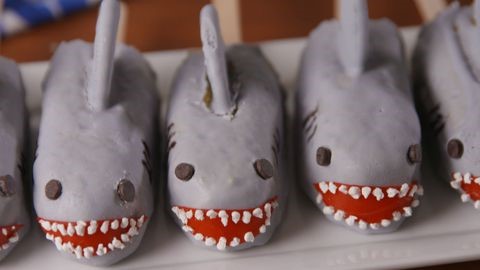 The fin food doesn't stop there!  There are plenty of other recipes in the sea to give your guests a mini menu of shark-inspired goodies!  For more treats, Kitchen Fun with My 3 Sons has a list of 15 of the best shark fun food and party ideas!
Games and Activities
Another important element of throwing a shark party is entertainment!  Help get your guests in shark spirit with something they can make and wear during the party!
Modcloth supplies detailed instructions for assembling these fintastic DIY shark hats so you can watch Shark Week in style!
If you're throwing the party in honor of a little one's birthday, make sure you're prepared with some party games!  Take a look at The Spruce's Top Ten Shark Party Activities or Easy, Peasy, and Fun's 25 shark crafts and activities to help you get started!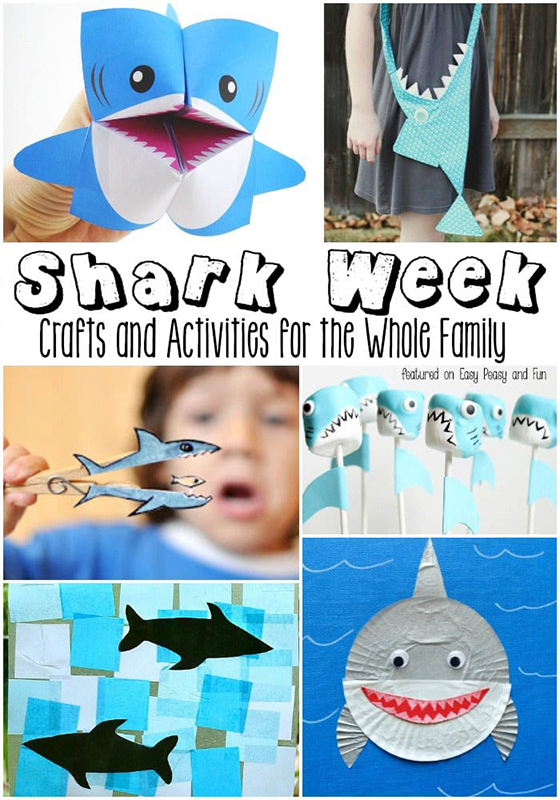 Gifts
Not sure what to get the shark fan of the hour?  Fin Fun's Chomps and Thrasher shark blankets are soft underwater predators perfect for cuddling and settling down for Shark Week watching.
Birthday or not, the limited edition Official Shark Week Box is filled with shark collectibles to give someone the ultimate Shark Week experience!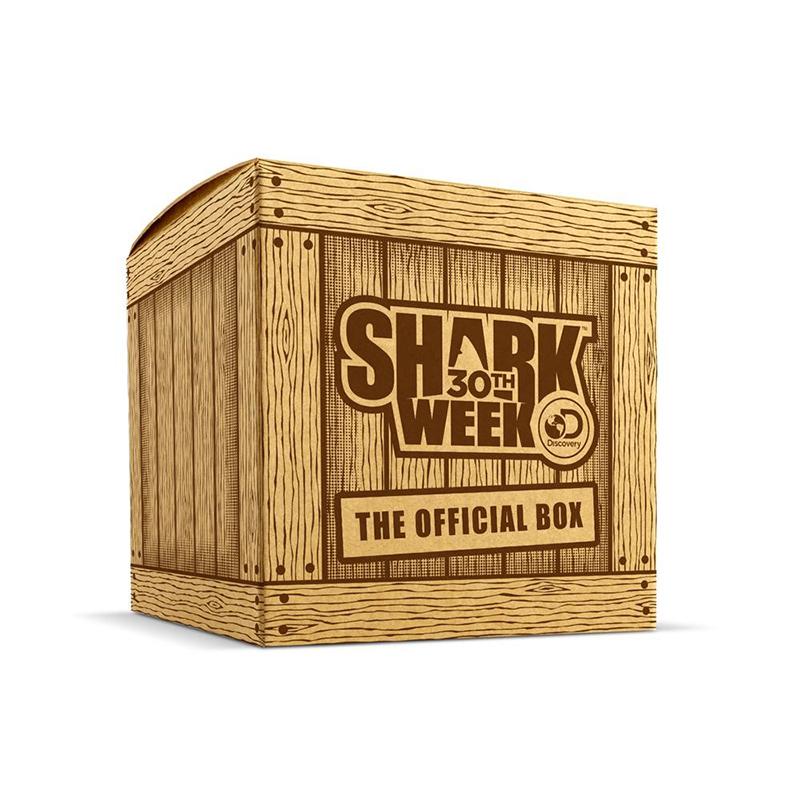 Make Shark Week Fun!
Have any other ideas for hosting the best shark party ever?  Tell us in the comments below!