All around the world, more people are connecting over their love for mermaids. Since the recent invention of silicone and fabric mermaid tails, people are declaring their love and coming "out of the closet" to transform themselves into magical half fish, half human creatures of the sea.
Before you start judging, there are a lot of benefits to being a mermaid and joining the mermaid community. You can actually become a better human being by pretending to be a fish.  
1. Ambassadors of the Sea
Mermaid are natural protectors and ambassadors for the sea. It's very common for mermaid groups to have river clean ups or be a part of an ocean conservation effort. Because our passion for the water is so fierce, we are more aware of our single-use plastic consumption, and how humans affect the environment.
2. Bringing Joy to Others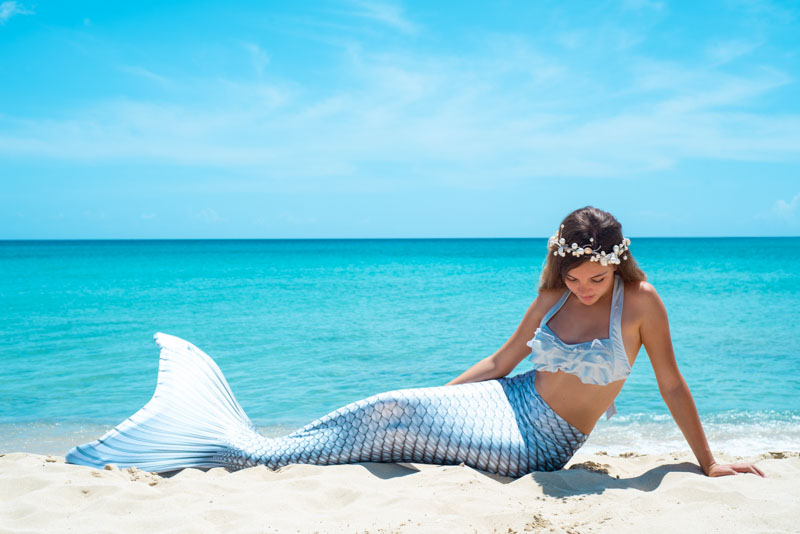 Besides fulfilling a lifelong dream of your own, being a mermaid brings joy to those around you. Imagine sitting next to a body of water in your tail and hearing someone shout "Hey! There's a mermaid over there!" You truly could be fulfilling someone's dreams at that moment. Often times, kids will want to meet you and touch your tail and take pictures with you. The adults usually whisper "I love mermaids, too."
3. Next-Level Photos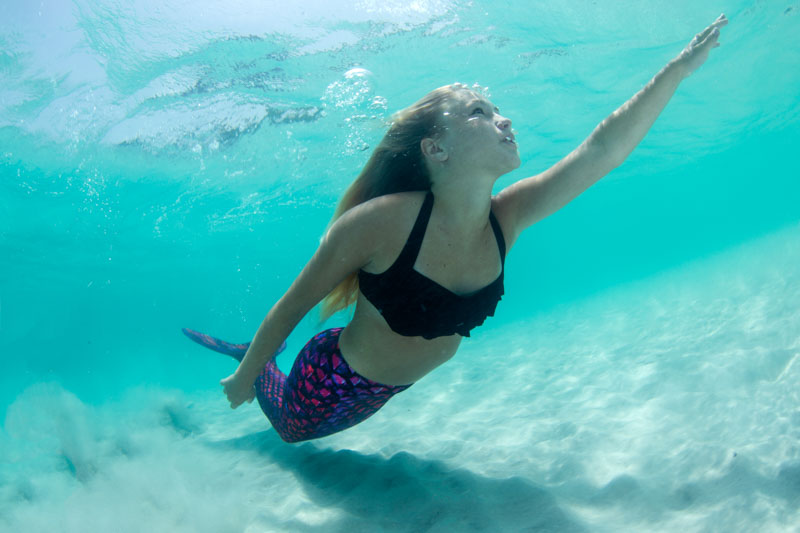 This falls into the category of challenging yourself. In a world where you can take a bazillion selfies a day, why not try it underwater? It's harder than you think! There isn't a lot of time to strike those poses while not running out of air! You have to worry about relaxing your face, posing your arms long enough to get a good shot, and trying to keep your hair from going everywhere. Sounds like a lot, but the final outcomes can be breathtaking and very rewarding!
4. Possible Income Opportunities
Remember the days in elementary school where you wrote down what you wanted to be when you grew up? Well, did you ever write "be a mermaid?" Now you can actually do it! Many mermaids make guest appearances at birthday parties, corporate events, or even perform in aquariums and get paid for it! Not a bad gig to earn some extra income.
5. Endless Puns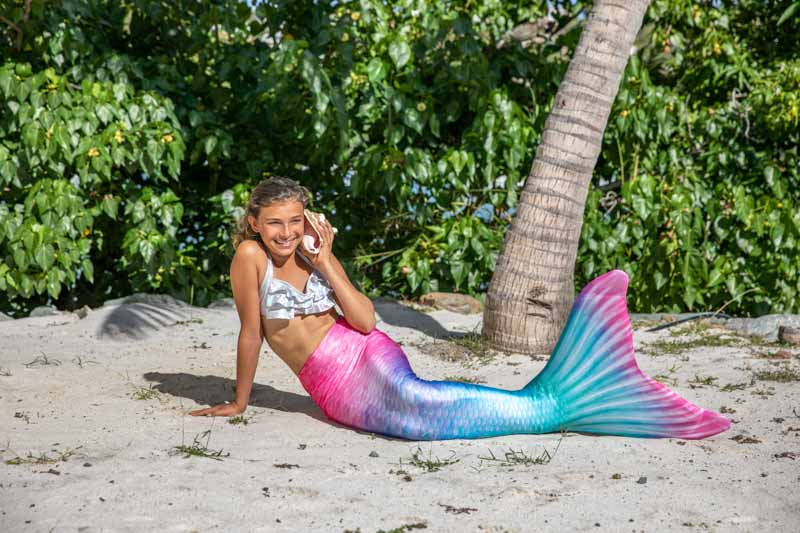 Everyone enjoys a good pun. In the mermaid world, these are endless. From "Beach please, I'm a mermaid," to "call me on my shellphone" you can get really creative. You can even escape exercising by saying "I can't run, I'm a mermaid."
6. Water and Electronics Don't Mix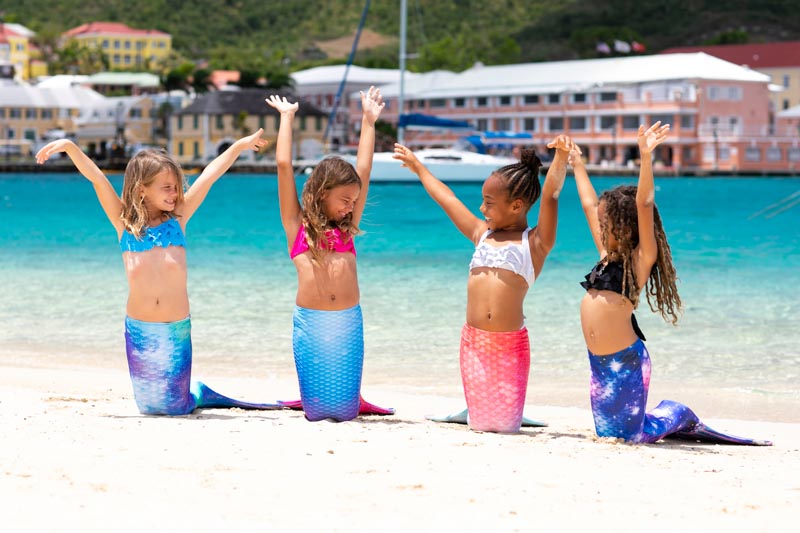 Electronics don't do so well in the water. You will be away from your phone and computer while swimming and that's a good thing. Having the opportunity to engage and connect with others without having distractions can create the ideal atmosphere to cultivate friendships with those who share a same childhood dream.
7. Put on your Partici "pants"
There is actually a lot to do within the mermaid community. Besides going to classes, you can participate in parades, conferences, and even local meet ups. Getting out of your comfort zone and meeting new people can be hard, but the love of mermaids gives you an excuse to chat and ask "where did you get your tail?"
8. Swimming Is Good for The Mind, Body And Soul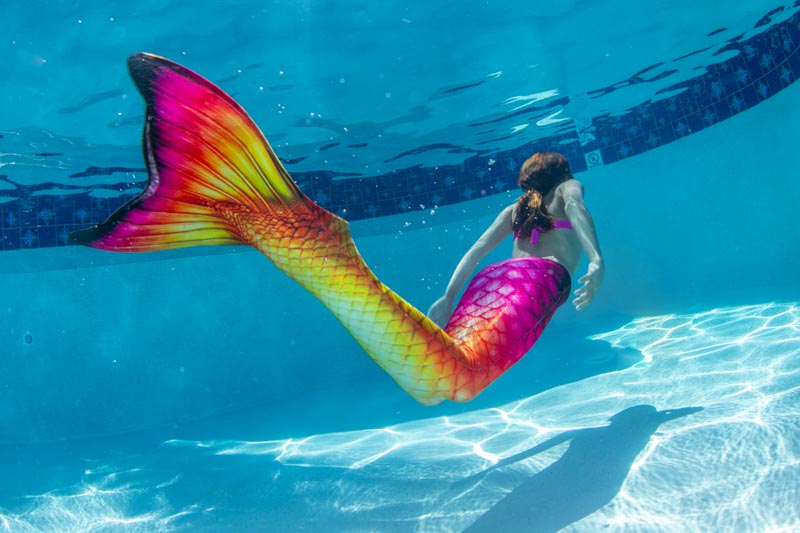 Taking away all the glitter and glam as a mermaid, swimming in the water is good for you. The peace you can feel when submerged seems to eliminate all the fast-paced buzzing on the surface. Gliding through the water wakes up your body with movements you haven't taken in a while. Finally, being out in nature can scientifically make you a better person, feeling recharged for the challenges of the real world.
Try Being a Mermaid!
Hopefully these 8 reasons have made you more open minded about the mermaid community and the benefits that come along with it. If you secretly love mermaids, there isn't a better time to "dive in." Connect with others through social media and you might be surprised how many like-minded Mers are in your area!
Author Bio
Molly is the owner of the blog Everything Mermaid and enjoys writing articles not only for her blog, but other mermaid and travel sites. She specializes in mermaid product reviews and discounts codes, and loves to interview professional mermaids around the world!