Top o' the mer-morning! This year, St. Patrick's Day falls on Tuesday, March 17, and on St. Patrick's Day, everyone's a little bit Irish.
Why Green on St. Patty's Day?
Have you ever wondered why people wear green on St. Patrick's Day? According to legend, St. Patrick used the three lobes of a shamrock plant to explain Christianity to the Irish. Due to that and other stories, many people have linked the color green with Ireland.
Today, legend1 says wearing green makes one invisible to the leprechauns and fairy creatures who will pinch anyone they can see (anyone not wearing green). So, it's probably best not to test your luck this year! Do you know what green mersona you'll take on for this St. Patrick's Day?
Mermaid Tails that Channel Your Inner Irish
There are lots of ways for merfolk to show a bit of Irish spirit during the St. Patrick's Day celebrations! Some ways could be as simple as incorporating green glitter or gems to an already beloved makeup look, or they may consider pinning a shamrock to their hair. But some mers may want to create a whole new mersona for the occasion and we have a few swimmable mermaid tails that we think will make a splash this St. Patty's day!
Celtic Green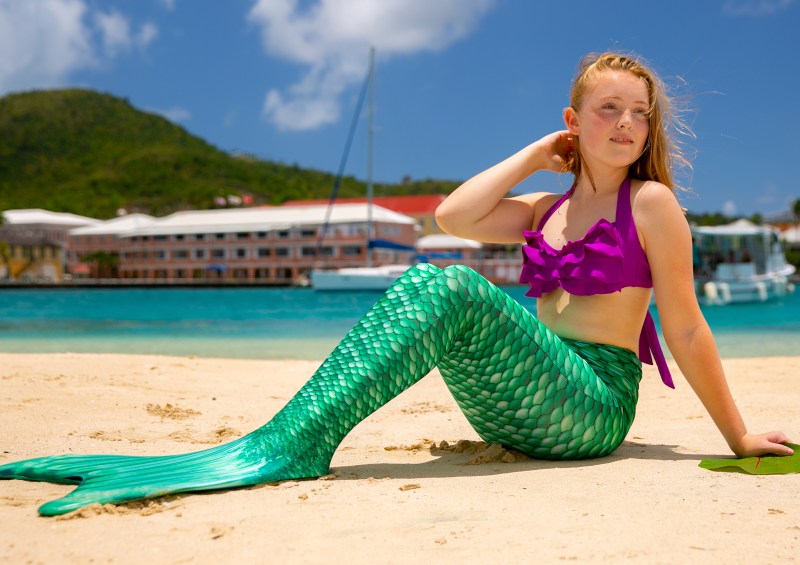 Consider taking a tip from Mermaiden Brynn and don the authentically Irish Celtic Green mermaid tail skin. These bright, bubbly scales provide the perfect Irish look that's sure to hide you from any leprechauns lurking about.
Aussie Green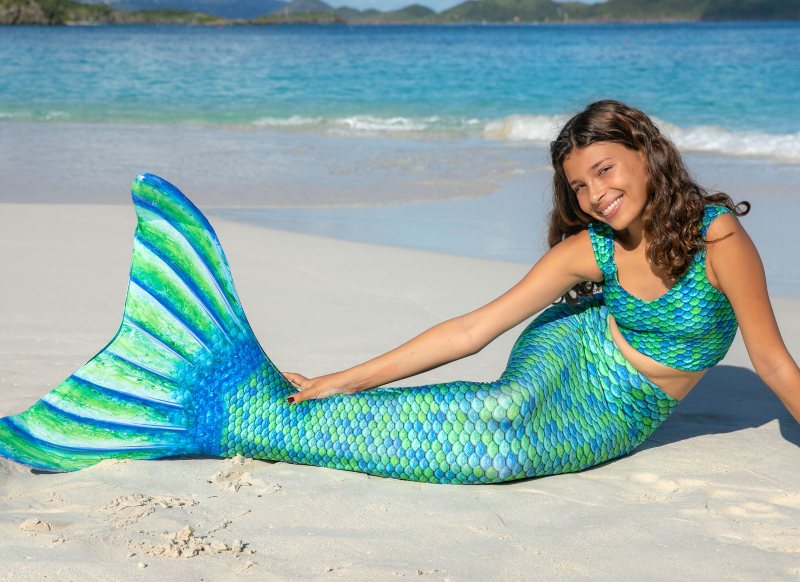 For those wishing for warmer climates this time of year, there's also plenty of green to be wearin' in Zoey's Aussie Green mermaid tail skin. Jade, turquoise, and sea green are just a few of the beautiful green hues displayed in this tail.
Bronzed Emerald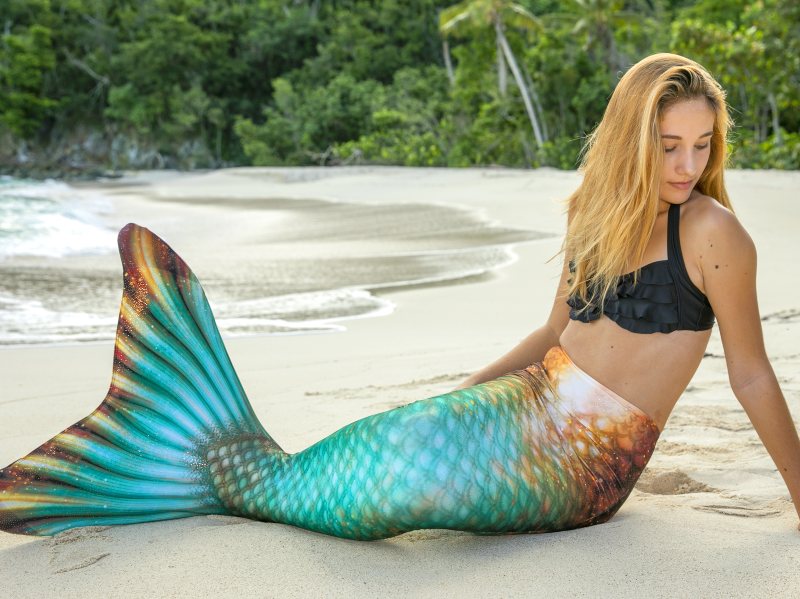 Here's one you may not have thought of: the Bronzed Emerald mermaid tail glows with the deep green of the Emerald Isle itself and shimmers with copper-hued flakes from its own pot of gold. In this tail, you'll be swimming at the end of your own rainbow!
Dragonfly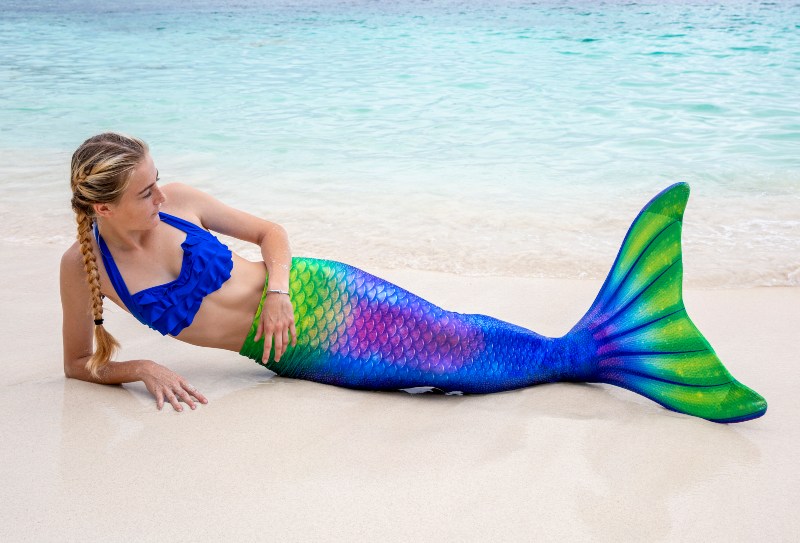 While dragonfly wings appear transparent, they shatter light into prismatic color. Emerald greens, deep blues, and the splash of purple in the Dragonfly mermaid tail transform you into a creature of light that barely skims the surface of the water.
Citrus Splash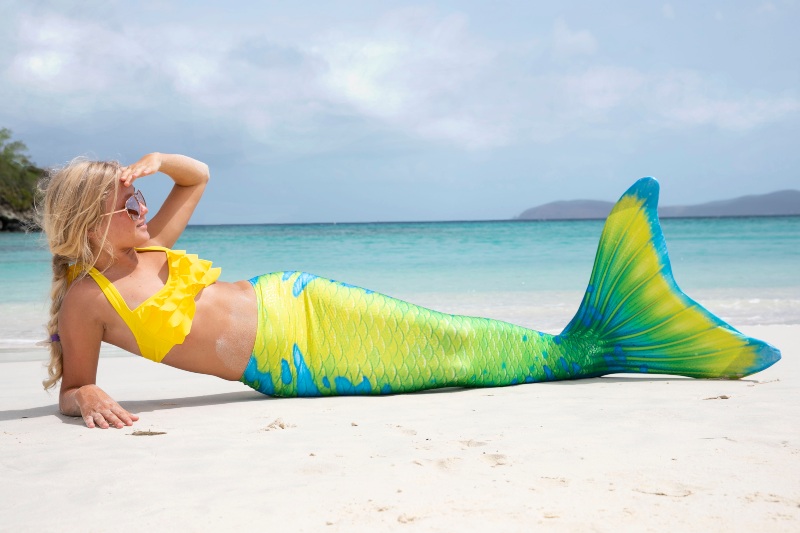 Do you love bright summer colors? Hearkening to the warmer climates, the Citrus Splash tail skin adds a lime green spin with lots of yellow highlights to enjoy during your mermaiding adventures.
Northern Lights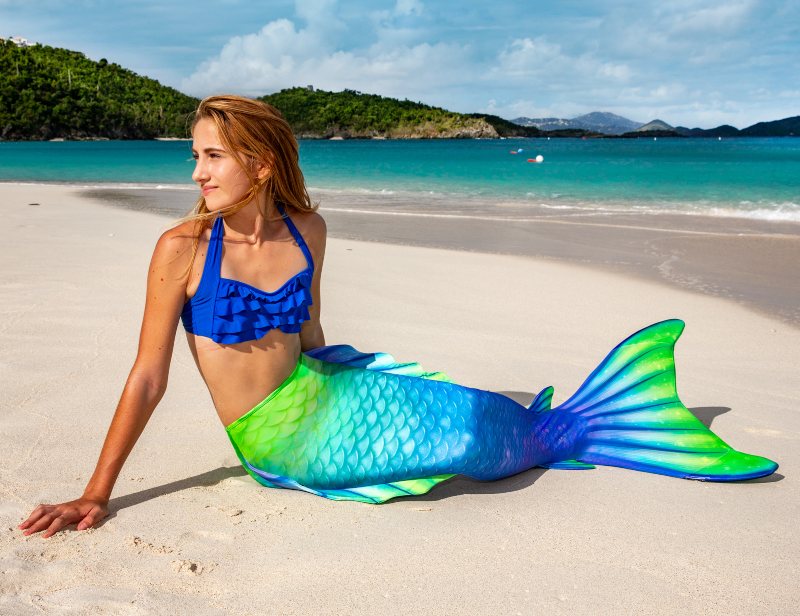 A phenomenon of the Arctic, the Northern Lights shimmer in the night sky like a thin curtain of bright green light catching a soft breeze among the stars. Our finned Northern Lights Atlantis mermaid tail brings the shimmer to the water and wraps it around you as you lift the fluke of your tail in the sunlight.
Celebrate St. Patrick's Day with Your Pod
However you choose to add green to your mersona this month, nature will soon add its own shades of green to the trees, flowers, and grass as spring also arrives this March. As the air and the water starts to warm, diving and splashing with your pod will soon be a daily activity again—maybe even as soon as St. Patrick's day!  
What green Fin Fun tail will you be wearing on St. Patrick's Day?  
---
1:https://www.csmonitor.com/USA/Society/2010/0317/St.-Patrick-s-Day-Why-do-we-wear-green
---
Looking for discounts on matching mermaid swimwear? Check out Fin Fun's current coupons.