It's nice to know you are not alone as a mermaid. People all over the country are buying tails and getting together for a fun swim. If you are looking to meet some new "mers" you might consider going to a mermaid convention close by!
Below is a list of mermaid conventions and events happening around the country this summer that you can sign up for!
South Haven, Michigan – June 15th -16th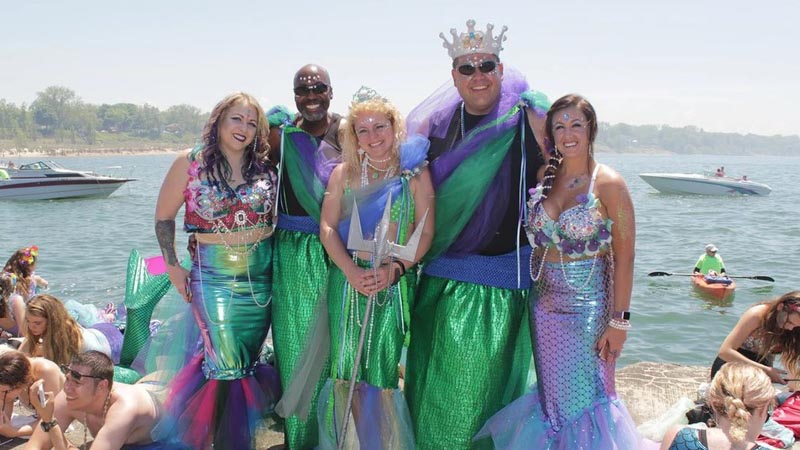 For those northern mermaids, it's been a long winter. Michigan is gorgeous in the summertime and has fresh water lakes to swim in. This works great for those mermaids who don't like getting salt water in their eyes. Megafest's focus is on preserving the aquatic ecosystem, and raising awareness for our underwater friends. This 3-day festival is also full of carnivals, vendors, night life parties (more for adults) and workshops. No matter your age, come to this family friendly event and meet some new mers in your area!
Check out more information here!
Sacramento, California – July 12th -14th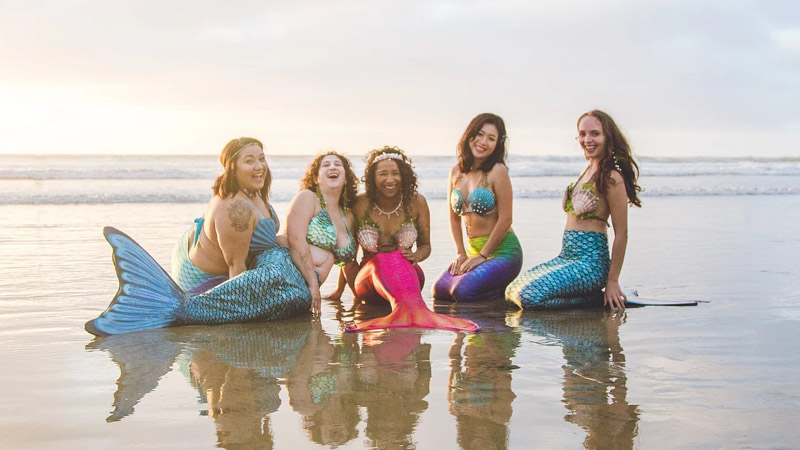 How about our West coast mermaids? This convention has been around for 5 years now and they know how to run a mermaid party! There is a cost for the main entrance, but several events are free to the public! Have you ever seen an underwater performance? Head to the Dive Bar and watch professional mermaids perform. Want to participate in some eco conservation efforts? Head out to the river clean up and spend some time cleaning up the beautiful rivers of California.
Check out more information here!
Ellicott City, Maryland on August 9th -11th
Our Northeastern mermaids are represented by the Mermaid Convention in the beautiful state of Maryland. This event focuses on ocean education and ocean preservation, as well as art. Immerse yourself in the arts, or watch your favorite mermaid movie and make some new friends in the area!
Check out more information here!
Greensboro, North Carolina – Aug 16th -18th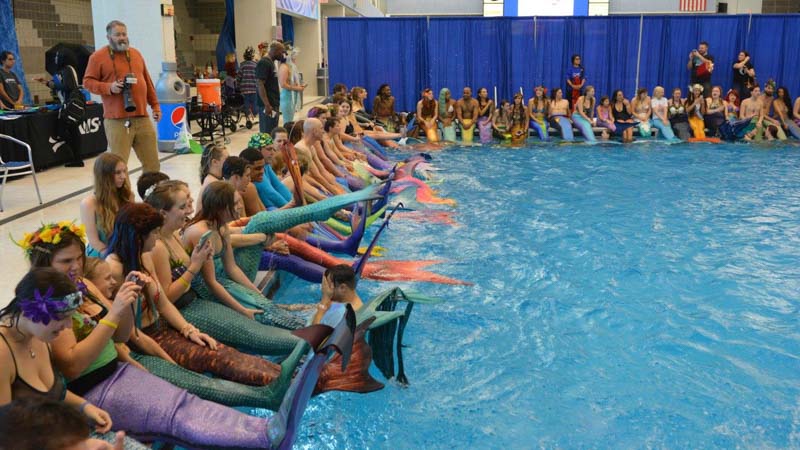 Need something a little further south, East Coasters? Check out North Carolina's Mer-mania, a one-day indoor mermaid convention where dozens of mermaids come to meet and swim. It's like living in a fantasy movie, where you can create your favorite character!
Check out more information here!
Fort Worth, Texas – August 29th -31st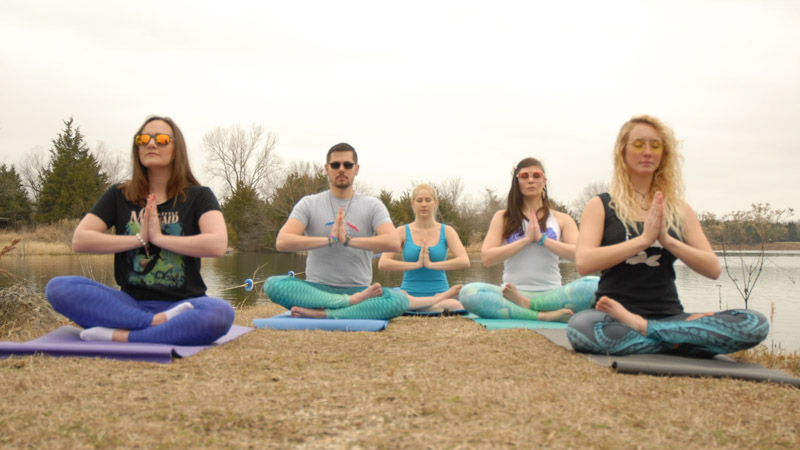 How about a location right in the middle of the USA? The Texas mermaid scene is really growing and this is FinFest's first year. This eco-friendly mermaid conference focuses on building yourself up as a mermaid, as well as building your business. No sequins or glitter allowed! These guys are all about saving the environment and want to start a wave in helping our oceans. This event is all outdoors, so bring your camping gear!
Check out more information here!
Manassas, VA – February 21st-23rd, 2020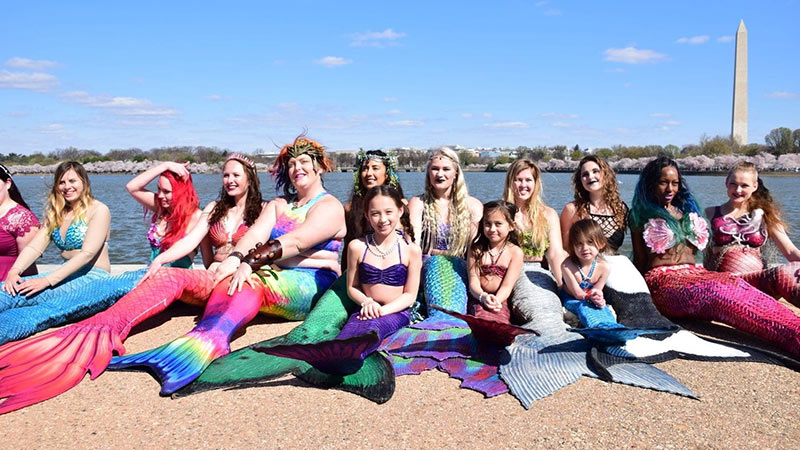 This newly organized event presented by Metro Merfolk, Circus Siren Pod, and Freedom Aquatic Center boasts a MEGA lineup of mermaid-themed excitement. Designed for all levels of mermaids and mermen, this 3-day event features enthralling classes and workshops, a spirited Mermaid Gala, and vendor hall full of mermaid wares "shore" to snag your attention.
Find Your Pod with Mermaid Conventions
No matter where you live, it's nice to know there are like-minded mers near you. If you need a fancy tail to go to mermaid conventions, check out Fin Fun's new Atlantis line of tails with hip, back and ankle flukes to give you a more realistic fish look as you swim.
Author Bio
Molly is the owner of the blog Everything Mermaid and enjoys writing articles not only for her blog, but other mermaid and travel sites. She specializes in mermaid product reviews and discount codes and loves to interview professional mermaids around the world!