Have you been mermaiding so much that you've quite literally worn out your mermaid tail? Maybe you've chosen a new tail skin or outgrown your first fabric mermaid tail?
Whatever the case may be, we understand that you'd much rather repurpose your tail than toss it in the trash! No need for that. With these 5 fun ways to upcycle your mermaid tail, you'll be able to let your tail live on for years—or even decades to come!
Heart Patch Tutorial
Supplies Needed:
Mermaid Tail
Denim jacket/item
Heat bond applique paper (found at any fabric store)
Iron
Ironing board
Scissors
Cut a large enough piece of the mermaid tail to fit over the shape you've drawn on the applique paper. It helps to cut the paper down a little to help with this fit before applying.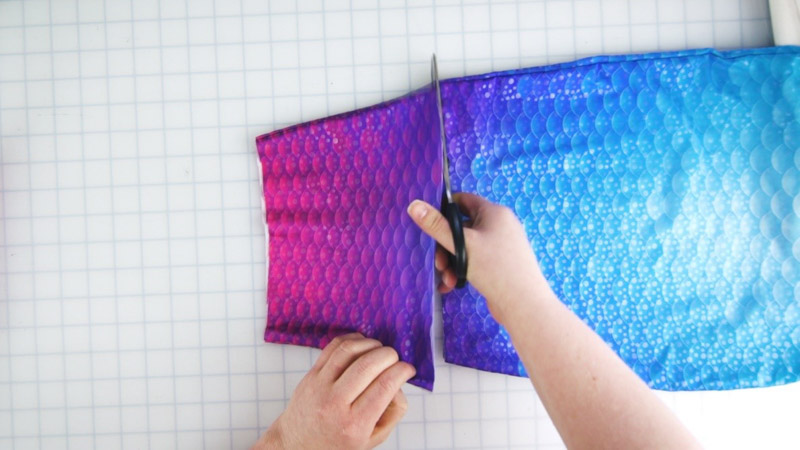 2. Follow the directions on the packaging for applying the applique paper to the fabric.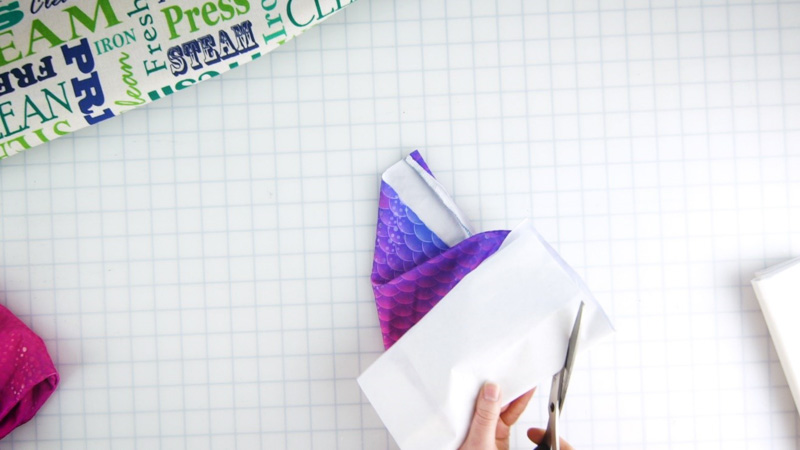 3. Cut out your desired shape after the appliqued paper is applied to the fabric. Continue to follow the directions from the applique paper packaging to apply your cut out shape to your denim item.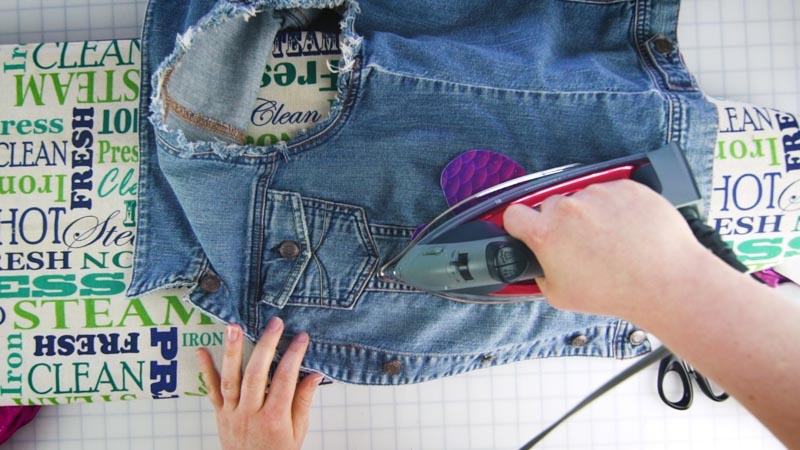 Mermaid Skirt Tutorial
Supplies Needed:
Cut mermaid tail across leg area at your desired skirt length PLUS about 5" for fringe pieces. Make 5" cuts from bottom up toward waist at 1" intervals to create strips, stopping at the desired length of the skirt.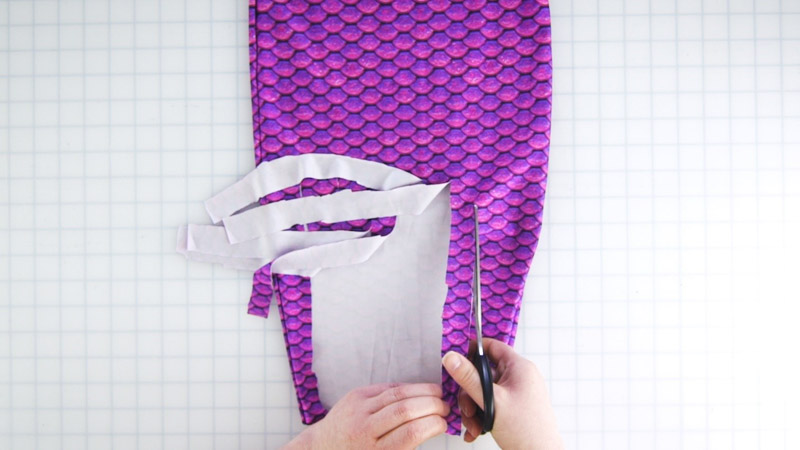 2. The existing waistband stays in place to make a fun, unique skirt!
Fluke Pillow
Supplies Needed:
Mermaid Tail
Scissors
Thread
Needle
Poly-fill or pillow stuffing
Cut fluke off of mermaid tail.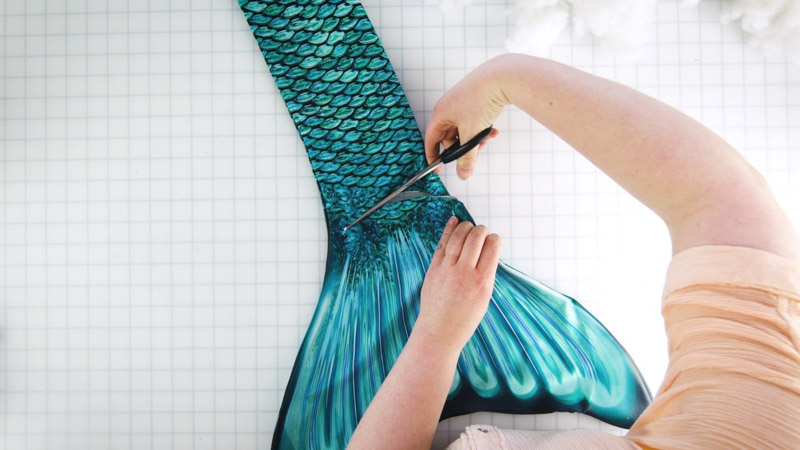 2. Stitch up the bottom of your fluke using an invisible hand stitch to close the fluke opening.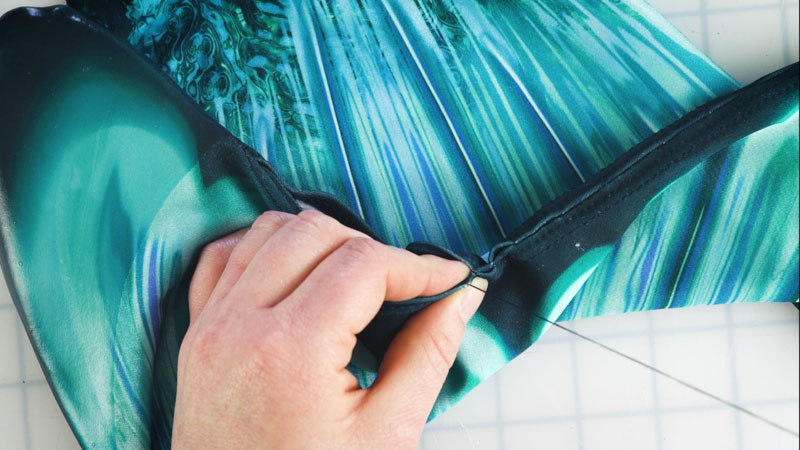 3. Stuff fluke with pillow stuffing/poly-fill until you've reached the desired amount.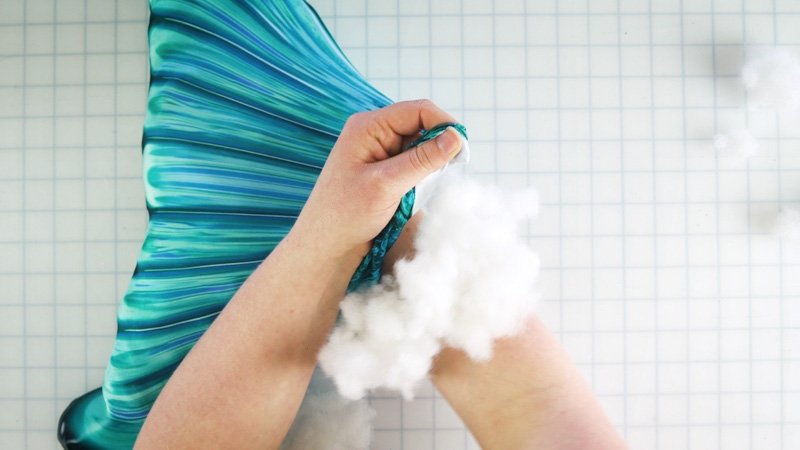 4. Fold and stitch shut the opening at the top of the fluke, using an invisible hand stitch.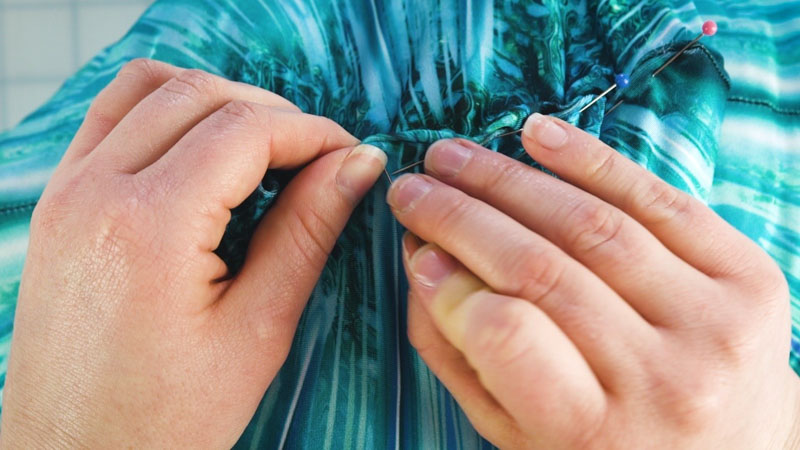 5. Pat and shape to get desired look! Pair with your favorite pillows!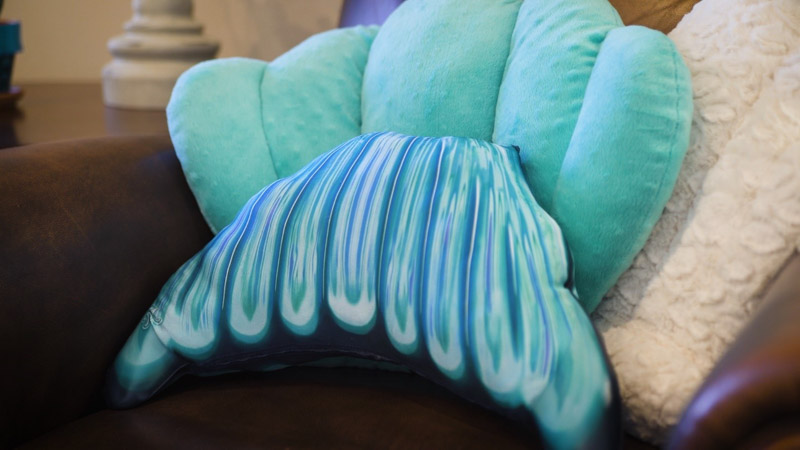 Mermaid Scrunchies
Supplies Needed:
Mermaid Tail
Elastic
Scissors
Needle
Thread
Cut a 4" wide X 8-10" long strip of fabric out of the mermaid tail.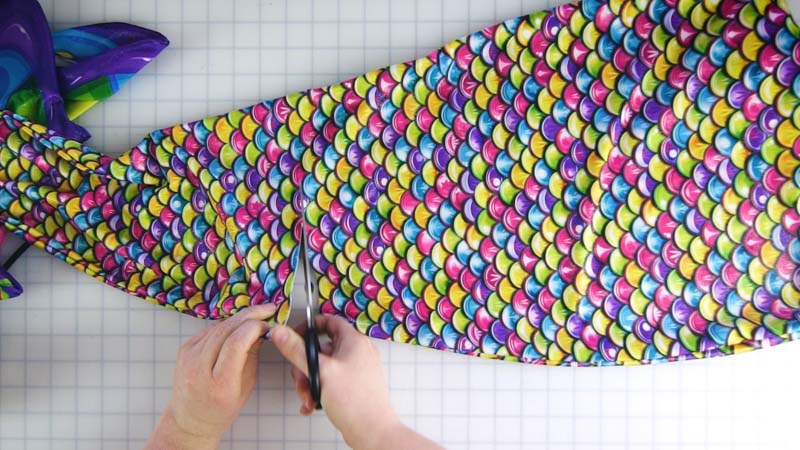 2. Fold in half lengthwise so you will have a 2" x 8-10" strip of fabric (with the print sides facing in, toward each other). Stitch a seam through both layers of fabric along the open edge to create a fabric tube.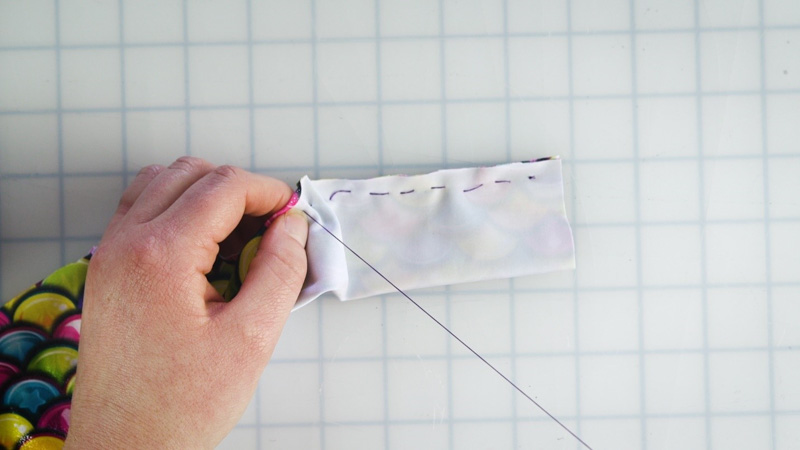 3. Turn tube right sides out so you can see the mermaid print (you can use the eraser side of a pencil to help turn the tube right side out).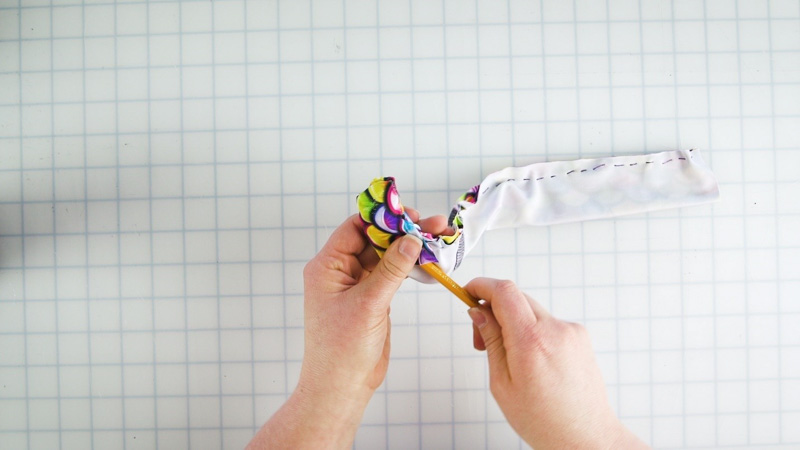 4. Cut a piece of elastic to your desired size and then add 2" on each end (4" total) to help when tying a knot in the elastic later. You can measure an existing hair tie that you like or measure around your wrist to help determine the needed length of your elastic (be sure to add the extra 4").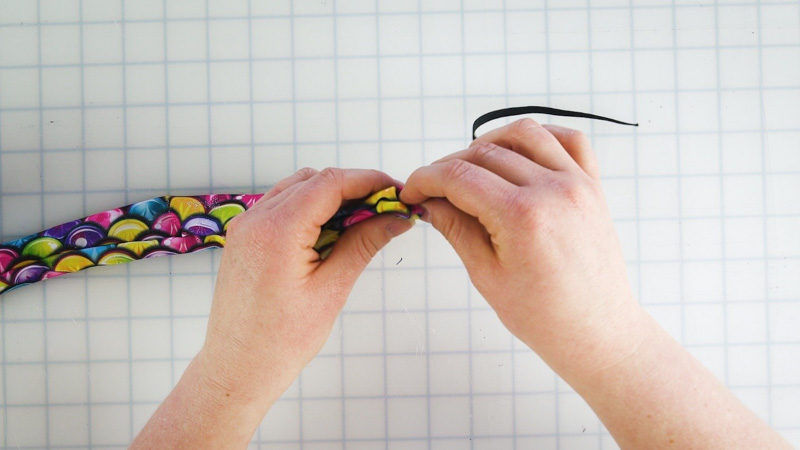 5. Attach a safety pin to one end of the elastic piece and feed it through the fabric tube, scrunching up the fabric as you go (hang on to the other end of the elastic so you don't lose your ends in the fabric tube!)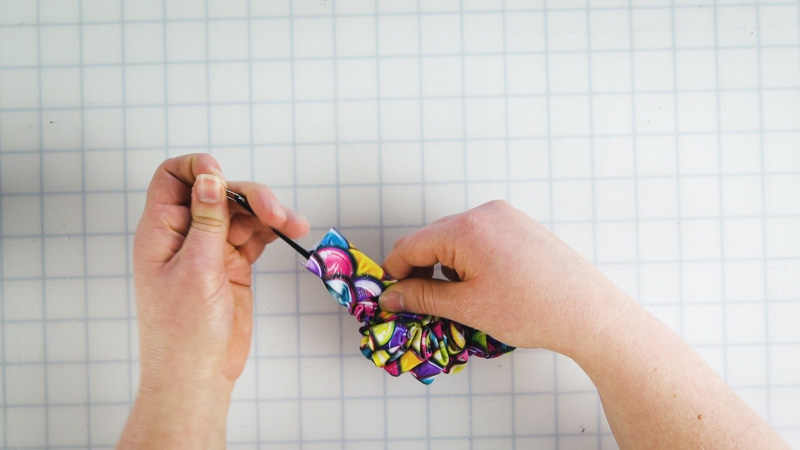 6. Once your elastic has been fed all the way through, remove the safety pin and tie the ends of the elastic together in a tight knot.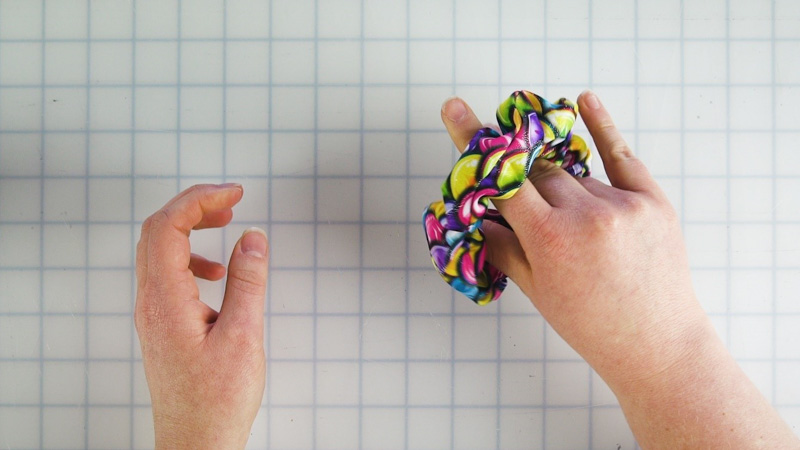 7. Tuck these ends in and secure the openings of the fabric tube together, using an invisible hand stitch or fabric glue. Now put your hair up, mermaid-style!
Decorative Flower Pots
Supplies Needed:
Mermaid Tail
Flower Pot
Mod Podge
Foam Paint Brush
Cut a band of fabric from a mermaid tail that is the same height as the flower pot area you wish to cover.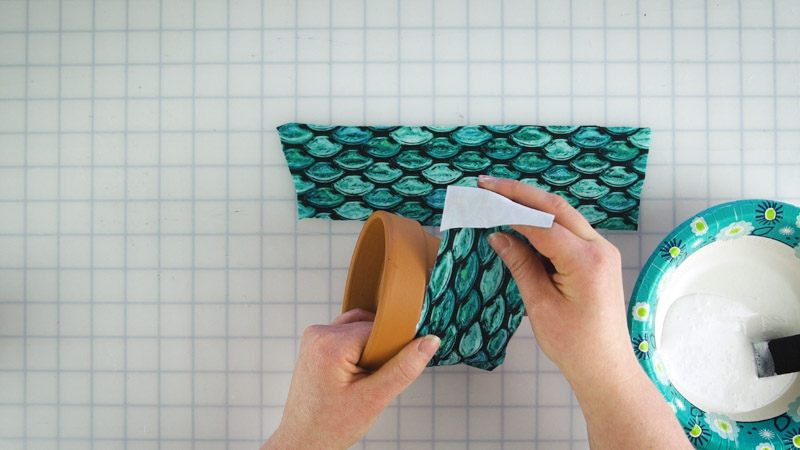 2. Coat flower pot with Mod Podge using a foam brush, then apply the fabric around the flower pot.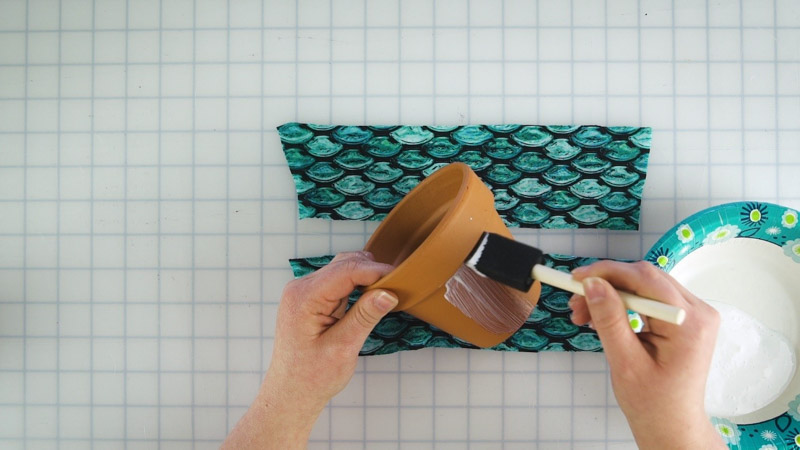 3. After fabric has completely covered the desired area, go over the fabric again using the Mod Podge to seal in the fabric.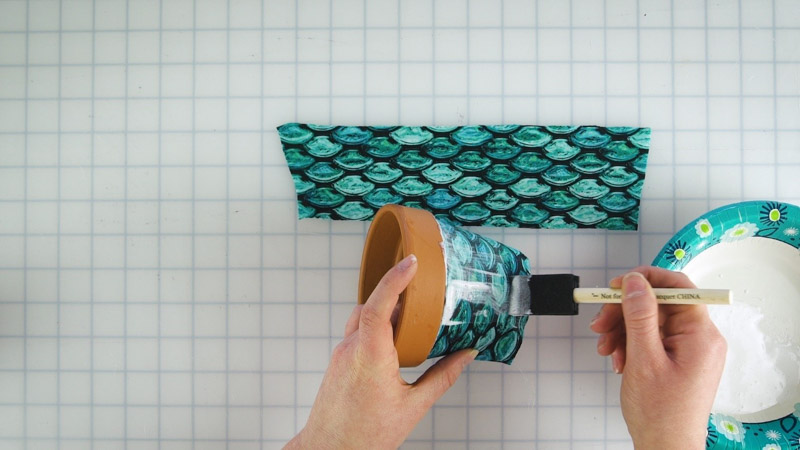 4. Allow to dry, then beautify your new mermaid-scale pot with a plant of your choice!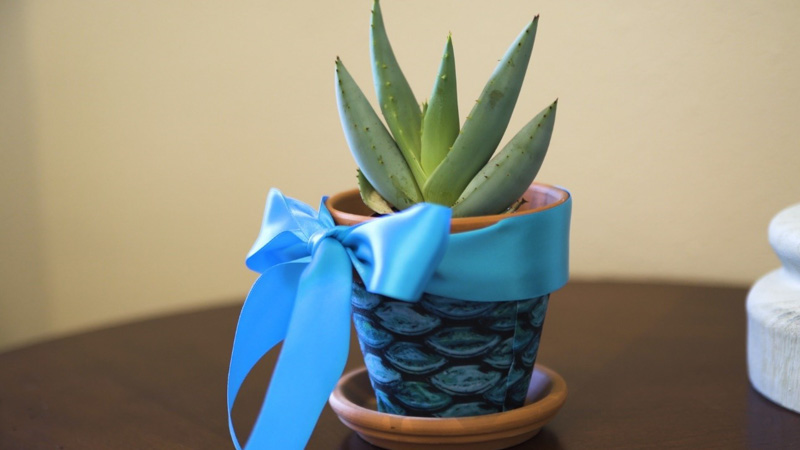 Upcycle Your Mermaid Tail in Creative Ways
These aren't the only ways to upcycle your mermaid tail, but you're sure to have great ideas now! Let your imagination run wild as you find ways to give your old fabric mermaid tail new life.
How are you going to repurpose your old tail? Let us know in the comments!