Keep the coastal vibes flowing throughout the holiday season with mermaid-themed tree ornaments "shore" to show off your mermaid style to every house guest who enters your grotto and sees your Christmas tree! We're loving the abundance of ocean-themed ornaments that have washed up at some of our favorite retailers.
Here's our pick of this season's merriest ornaments that would be the perfect addition to any holiday tree.
Sequin Mermaid Girls Ornaments from Target
Who can resist the wild mermaid hair and feisty sparkle of these bright mermaid ornaments? This cute set of ornaments from Target features four happy mermaids who are clearly enjoying their life in the sea. Kudos to this major retailer for offering a multiethnic set that's sure to represent many mermaids around the globe.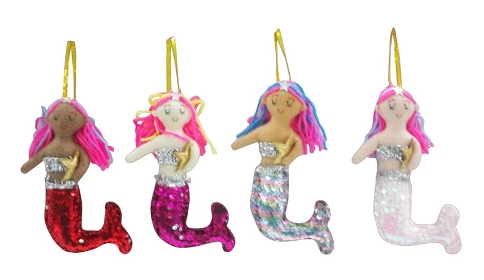 Jungle City Sequin Mermaid Girls Ornaments (Set of 4)
Glitter Net Ball Ornaments from Crate & Barrel
Morph your Christmas tree into the nautical wonder it was meant to be! You can incorporate many more styles of ornaments with ideas from the Best Coastal Ornaments article by Coastal Living, but we especially adore these netted bulbs in shiny shades of the sea.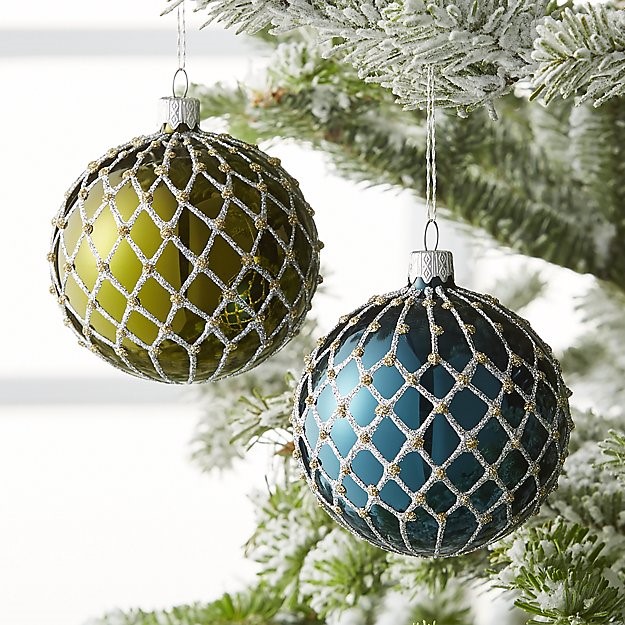 Glitter Net Ball Ornaments by Crate & Barrel
Turquoise Ornaments with Seaweed Design
Looking for something subtle to show your love for the ocean this holiday season? Perhaps some holiday ornaments that would complement traditional Christmas décor? We fell head over fin for these bright turquoise bulbs featuring silver glittering seaweed and starfish that dance along tranquilly. If you're looking for ocean-themed trinkets and showstopping decorations for your home or office, check out their extensive collection at the link below.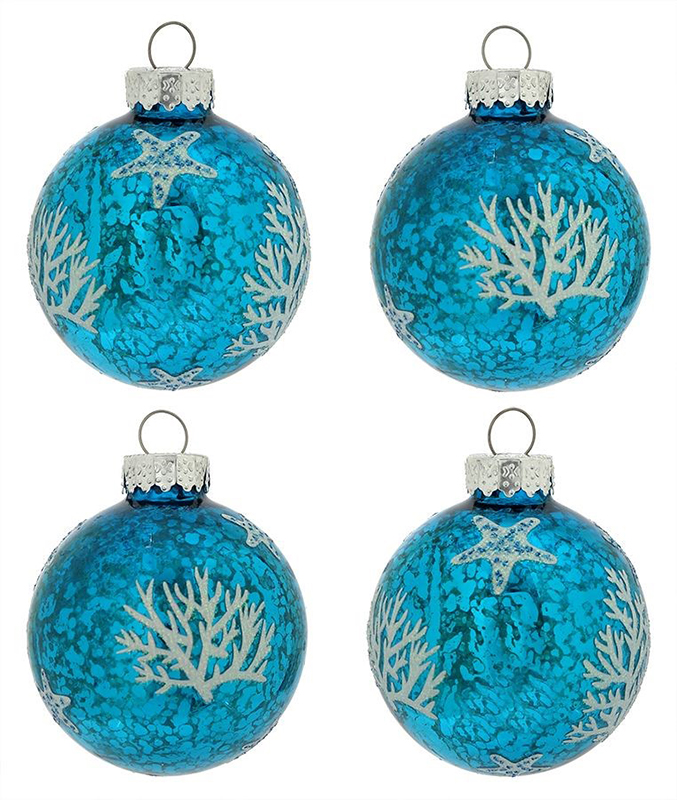 Turquoise Balls with Seaweed Design (Set of 4)
Triton Merman Ornament from Sea Things Ventura
The all-powerful God of the Sea comes alive in this elegant merman ornament depicting the wise Triton in his glorious gold and silver shimmering tail clutching a beloved conch shell. No matter your holiday décor scheme, this sophisticated Christmas ornament will add a glimmering touch.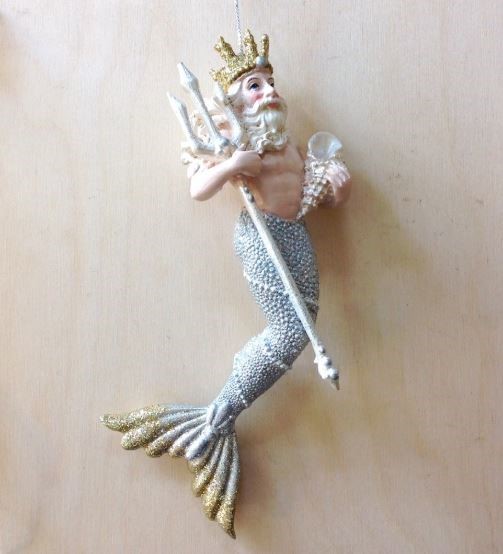 Felted Wool Animal Mermaid Ornaments from World Market
We couldn't stop giggling with delight at these whimsical ornaments from the reasonably priced World Market. The sequined tails are sparkly and fun, and their cheerful expressions are sure to bring a smile to anyone's face.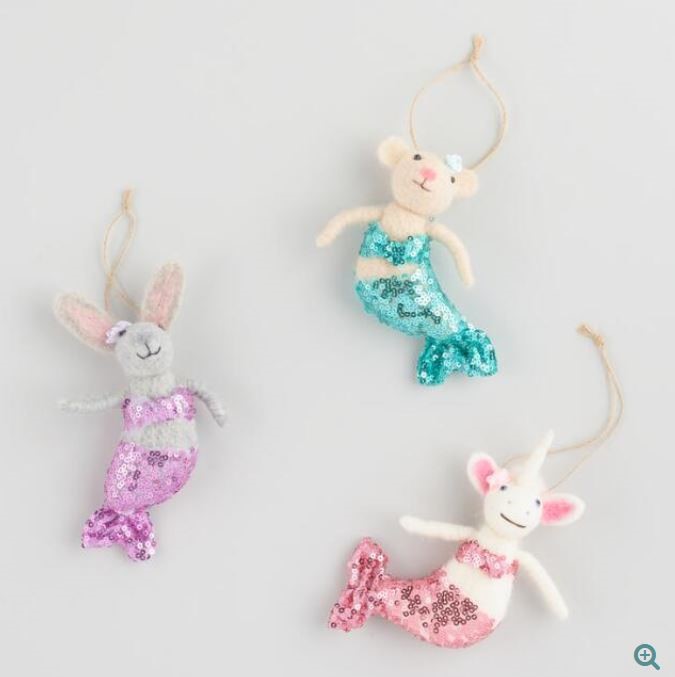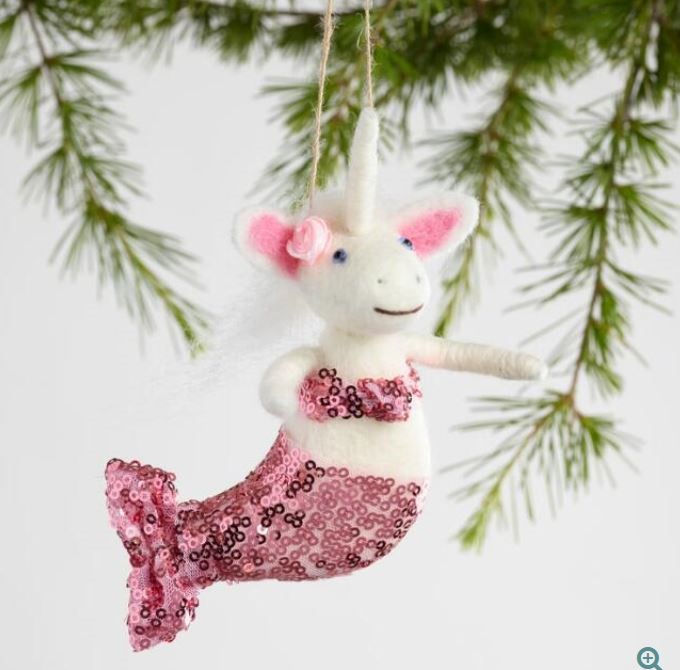 Felted Wool Animal Mermaid Ornaments (Set of 3)
DIY Ornament Ideas
Are you a crafty mermaid? If you flipped your fin in agreement, you may want to go the DIY route! Check out this super-simple Sea Glass Ornament project from Martha Stewart! All you need are a few supplies and steady hands to add a splash of sea colors to your tree in no time!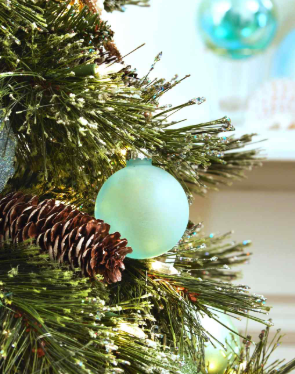 More DIY Ornaments from Martha Stewart
Yearning to feel the sand beneath your toes? Looking to infuse a bit of nature in your beachy décor? Gather your little mermaids and start assembling this fun project that incorporates dollar store crafts—perfect for those with a fondness for frugality!
Watch the YouTube video from This Southern Girl Can for a guided tutorial!
Mermaid Scales Ornaments from Stephanie Boinay Art
These breathtaking, hand-painted holiday ornaments feature gorgeous color combinations and fierce sparkle that will light up any Christmas tree! Available in 10 color blends including deep green and rose gold along with periwinkle and purple, these resin and wood ornaments are truly mermaid art!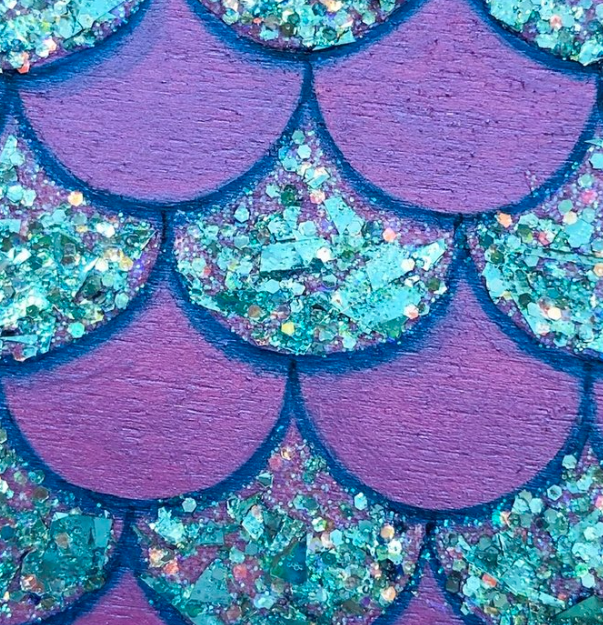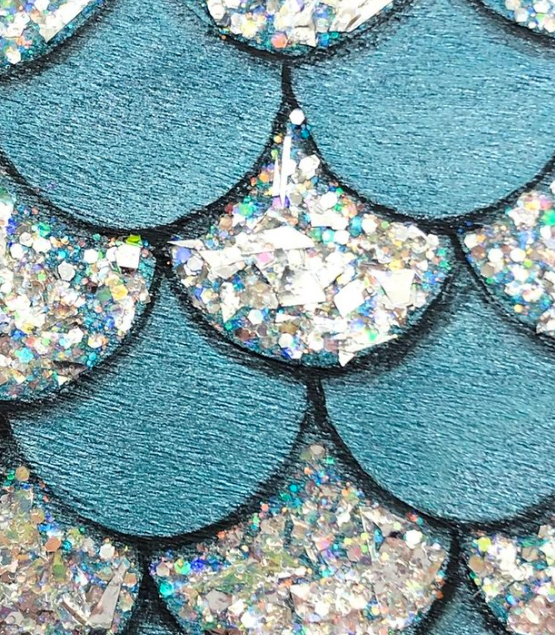 Mermaid Scale Christmas Ornaments
Beach Sign Ornaments from Christmas Mouse
These cute (and affordable!) beach sign ornaments feature high-end details like pearls and resin shells that make these tree trimmings the perfect addition to your ocean-themed décor. We also love the message of these miniature signs, which tell your friends and family the beach is always the best place to be.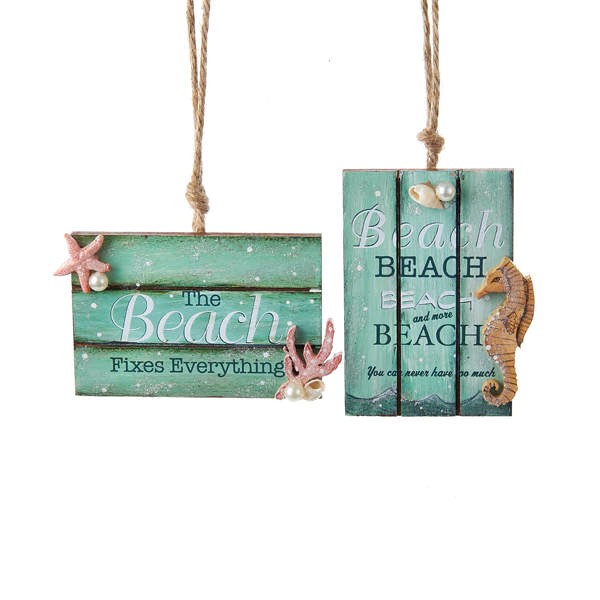 Have you found other places making waves with their vast assortment of beachy holiday ornaments? We want to hear all about your favorite mermaid-themed tree ornaments in the comments below! Even better, we'd love to see your ocean-decorated tree pics! Just send your pics to social@finfun.com for a chance to "sea" your style featured in our Instagram stories!