Mermaid Tails and fancy mermaid drinks go hand-in-hand under the hot, summer sun!
We've found some colorful drinks that are both delicious and beautiful. Not to mention, they'll match your favorite Fin Fun mermaid tail. So tie your aprons and create a delicious treat the whole family can enjoy!
Arizona Sunset / Hawaiian Sun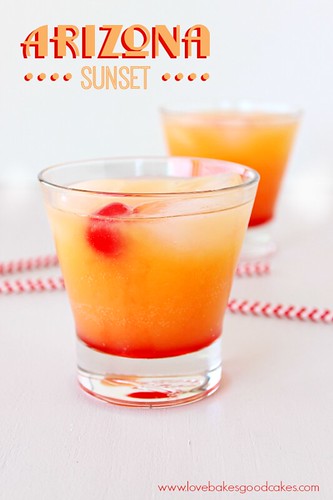 This fruity drink is perfect for any mermaid sporting the Hawaiian Sun tail! The tropical twist created by Love Bakes Good Cakes will bring a little bit of sunshine for the whole family!
Ingredients
Ice (to fill about ⅓ of the glass)

Grenadine (1-2 tbsp)

1 cup Sprite (soft drink)

1 cup orange juice

Maraschino cherries, for garnish (optional)

Orange slices, for garnish (optional)
Instructions
Fill 2 glasses with ice. Add a splash of grenadine to each glass.

In a small container, combine Sprite and orange juice until well mixed.

Slowly pour the Sprite mixture into the two glasses.

Garnish with cherries or orange slices if desired.

Enjoy!
Sparkling Pink Lemonade / Malibu Pink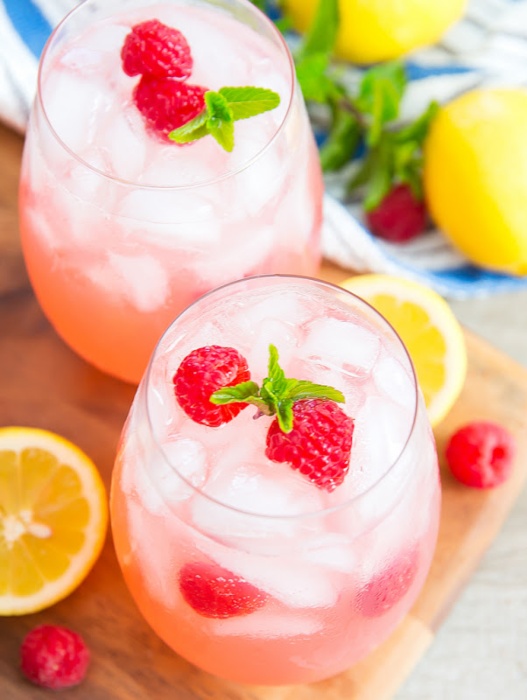 Everybody loves a little lemonade on a sunshiny day, so why not make it match your Malibu Pink mermaid tail? This drink from Kirbie Cravings will make a splash at any staycation or outing!
Ingredients
6 small mint leaves or sprigs

½ cup fresh raspberries

3 cups Simply Lemonade with Raspberry

3 cups Sparkling water
Instructions
Pour 4 ounces of sparkling water into 6 cocktail size glasses.

Add 4 ounces of Simply Lemonade with Raspberry to each glass and stir until well mixed.

Fill each glass with ice.

Top glasses with 3-4 raspberries and a mint leaf or sprig.
Cucumber Mint Lemonade / Citrus Splash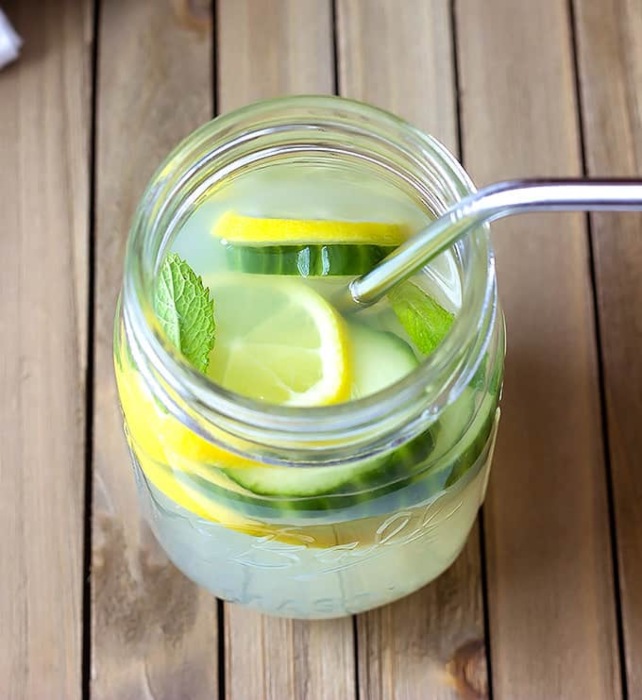 The Wholesome Dish had the perfect citrusy drink for Citrus Splash lovers! All you'll need is a cucumber, lemon, sugar, and mint to create delicious and fancy mermaid drinks in your own kitchen!
Ingredients
1 large English cucumber

1 cup lemon juice

3/4 cup sugar or preferred sweetener

1/2 cup fresh mint leaves, loosely packed

6 cups water or sparkling water

1 large lemon
Instructions
Chop half of the cucumber. Add the chopped cucumber to a large sauce pot.

Add the lemon juice, sugar, and 1/2 of the mint leaves to the pot.

Place the pot over medium heat. Cook, stirring occasionally, until the sugar is completely dissolved (about 5-7 minutes). Remove from the heat.

Pour the liquid through a fine mesh strainer to remove the cucumber and mint.

Add the liquid to a large serving pitcher.

Slice the remaining half of the cucumber. Slice the lemon.

Add the water, sliced cucumber, sliced lemon, and the remaining mint leaves to the pitcher. Stir well.

Serve cold.
Strawberry Mango Agua Fresca / Tropical Sunrise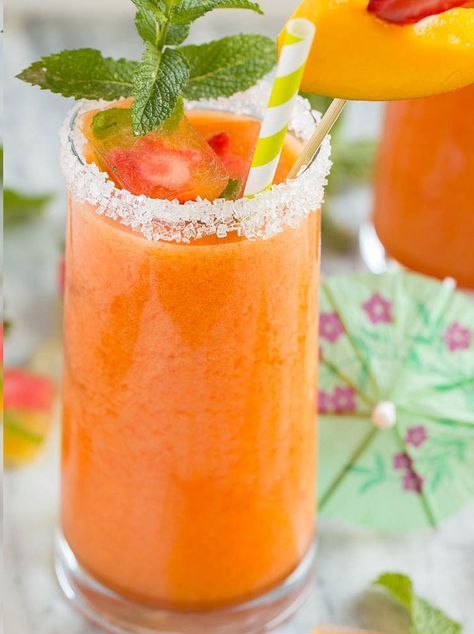 This refreshing fresca is the perfect creation for mermaids with the Tropical Sunrise tail! The easy-to-make drink from My Recipes takes less than 15 minutes to mix up, but the cool vibes will last you throughout the day! Where would you try this tropical concoction?
Ingredients
For the drink:
1 20-ounce bottle of tropical citrus vitaminwater

1 cup strawberries, cut into quarters

1 cup diced mango

1 tablespoon honey (or more to taste)

1 tablespoon lime juice (or more to taste)

Strawberries, mango slices, mint springs, lime wedges, and coarse sugar for garnish (optional)
For the ice cubes:
3/4 cup tropical citrus vitaminwater

12 small mint leaves

12 small pieces of strawberry
Instructions
For the ice cubes:
Pour 1 tablespoon of vitaminwater into each well of a 12-count ice cube tray.

Add a piece of strawberry and mint leaf to each one.

Freeze until solid.
For the drink:
Combine the vitaminwater, strawberries, mango, lime juice and honey in the blender. Blend until completely smooth. Taste and add more lime juice or honey if needed.

Pour the drink through a strainer, discard fruit pulp. Add vitaminwater ice cubes.

Decorate the glasses with the fruit, lime wedges and mint springs.

To create a sugar rim on your glasses, dip the tops of the glasses in water and then into a bowl of sugar.
Coconut Lavender Lemonade / Lotus Moon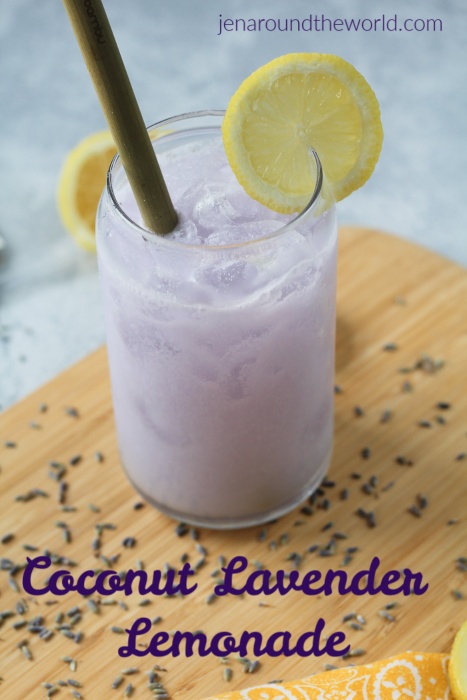 Jen Around the World came up with this deliciously calming Coconut Lavender Lemonade that we think you'll love to pair with your Lotus Moon mermaid tail!
Ingredients
For the lemonade:
1 can of Thai coconut milk

1 can of

thawed

frozen lemonade concentrate

2 freshly squeezed lemons

2 cups of water

Purple food coloring
For the lavender simple syrup:
2 tsp of dried lavender

1 cup of water

1 cup of sugar
Instructions
In a saucepan on the stove, combine all the ingredients for the simple syrup. If you want a more pungent lavender flavor, add more dried lavender.

Cook over medium high heat until the sugar has melted. Remove from the stove and allow it cool completely.

While the syrup is cooling, combine in a gallon jar or jug the coconut milk, lemonade concentrate, fresh lemon juice and water. Stir to combine.

Once the simple syrup has cooled, strain to remove the lavender leaves. Combine with lemonade mixture. Add in 2 drops of food coloring.

Taste. If the lemonade is too sour, add more water or sugar to taste. Be sure to mix well before serving each time.
The Galaxy Mocktail / Lunar Tide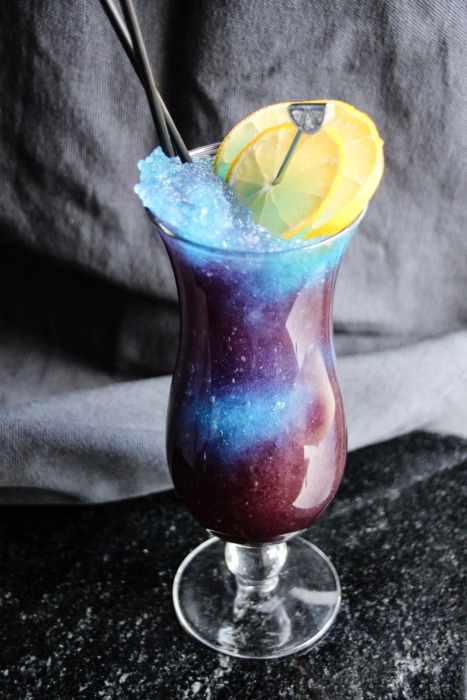 Nothing says "reach for the stars" like this galaxy mocktail by Frugal Mom Eh to match your favorite Lunar Tide or Lunar Tide GLO mermaid tail! Experience some of the best flavors in the universe when you taste this fancy mermaid drink!
Ingredients
Purple Layer:
1 ½ ounces Monin Blue Curacao syrup

1 ½ ounces grenadine

2 ounces lemonade

Ice
Blue Layer:
1 ½ ounces orange & sweet lime simple syrup

1 ½ ounces monin blue curacao syrup

2 ounces lemonade

Ice
Instructions
Purple layer:

In a blender, add blue curacao, grenadine, lemonade, and top with party ice.

Pulse until the ice looks like a slushie ice mixture.

Set aside.

Blue Layer:

In a blender, add the blue curacao, lemonade, and top with party ice.

Pulse until the ice resembles a slushie ice mixture.

Set aside.

In a serving glass, layer the purple and blue ice mixtures and garnish with a slice of fresh fruit.

Serve and enjoy!
Mermaid Slush / Watercolor Waves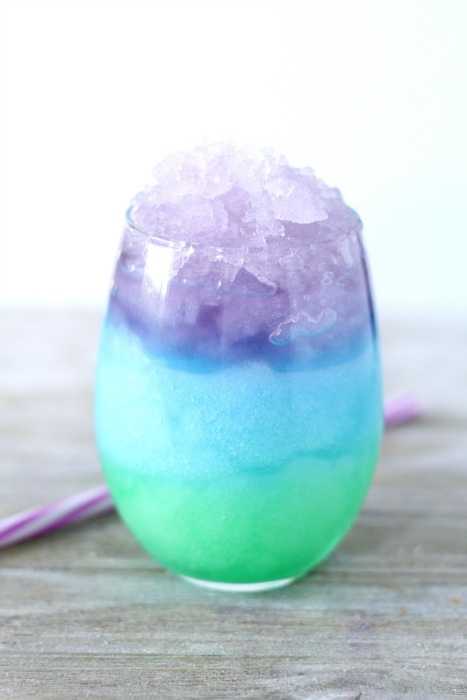 Nothing says Watercolor Waves like this mermaid slushie from Bitz N Giggles. This cool summer drink is 'shore' to bring all the mermaid vibes to your kitchen!
Ingredients
Green Apple Gatorade

2 tablespoons of Sugar

Green food coloring

Blue Cherry Gatorade

Blue food coloring

Grape G2 Gatorade

Red food coloring

Ice
Instructions
Fill your blender halfway with green Gatorade, sugar, and 2 drops of green food coloring. Fill another 1/4 of the way with ice.

Blend on high for about 1 minute.

Pour into glass, filling 1/3 of the way, and place in the freezer for about 10 minutes.

While in the freezer, rinse blender and fill halfway with blue Gatorade, 1/4 of the way with ice, and 2 drops of blue food coloring.

Blend on high for about 1 minute.

Pour into glass, filling another 1/3 of the way, and place back in the freezer for another 10 minutes. Do not freeze solid.

Rinse blender again, repeat the process with purple G2 Gatorade, ice, 1 drop of red food coloring, and 1 drop of blue food coloring.

Blend on high for one minute and fill glass the remainder of the way.

Serve and enjoy!
Sparkling Blue Hawaiian Mocktail / Tidal Teal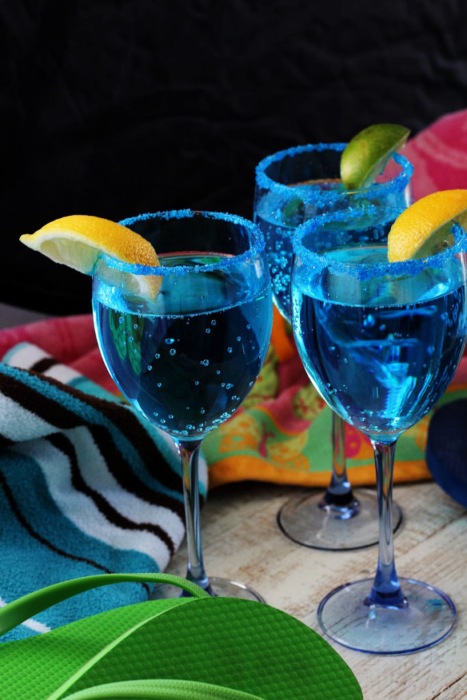 Who doesn't love sparkling fancy mermaid drinks to sip on at the pool? This simple Hawaiian Mocktail from My Recipe Treasures combined with your Tidal Teal mermaid tail will bring the beachy vibes right to your backyard!
Ingredients
Blue fruit punch

7-UP or Sprite

White grape juice or sparkling cider

Dark Blue Sanding Sugar (optional)
Instructions
Pour some of the dark blue sanding sugar on a plate.

Wet the top of your glass with water, and then dip the top of the glass in the dark blue sanding sugar.

Pour 2 ounces of blue fruit punch in each champagne glass.

Add 7-Up and white grape juice until each glass is full.

Serve!
Create your own fancy mermaid drinks at home!
These fancy mermaid drinks are just a few of the many drink concoctions you can create in your own kitchen. Whether you love bubbly or mellow drinks, there's one for everyone to enjoy!
Which drink will you whip up to match your mermaid tail? Tag us in your picture on Instagram using the hashtag #FancyMermaidDrinks to show us what you made!
Do you have other mocktail ideas that would be perfect for mermaid lovers? Share your recipes below!
---
Have a look at our exclusive mermaid tail coupons.