We've been nostalgic this entire year as we've celebrated our 10th anniversary, and we want to share our Fin Fun mermaid year in review with you! Let's go over the tails we released in 2020 and how we made dreams come true amid a global pandemic.
2020 Fin Fun Mermaid Tails
This year, Fin Fun released six mermaid tails for kids and adults!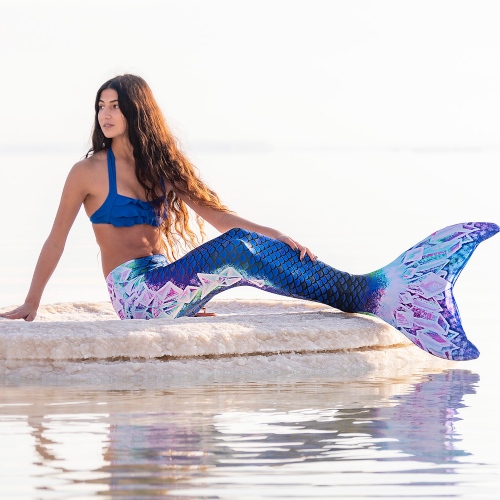 In January, we released Diamond Frost, the winner of the 2019 Tail Design Contest. This Limited Edition tail blends indigo scales and glowing crystals in a stunning display created by Elizabeth B., an extremely talented Fin Fan! You can read all about last year's tail design contest and Elizabeth's design if you'd like to learn more.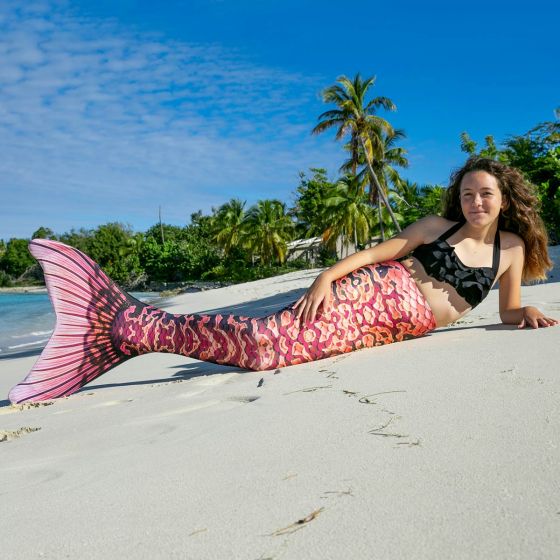 The Moroccan Rose Limited Edition tail came in February with its gorgeous coral and orange hues. It felt like a breath of fresh, summer air to those of us in the northern hemisphere waiting for winter to end!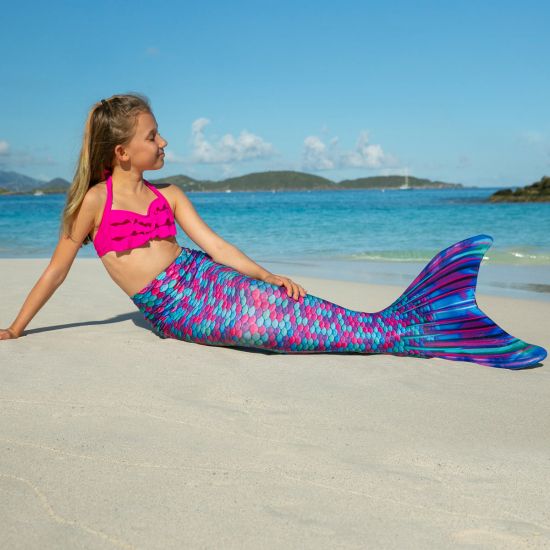 We love when mermaid tails for swimming balance realism and fantasy in their designs, and the Berry Splash Limited Edition mermaid tail does just that! It came out in March and has realistic overlapping scales in delicious shades of grape purple, raspberry pink, blueberry, and mint.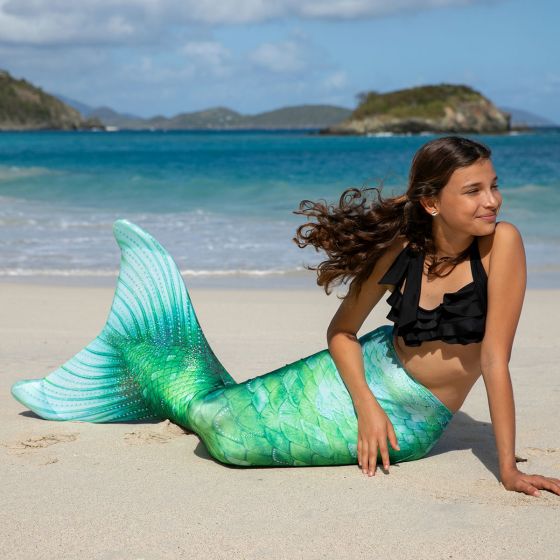 May came along with three swimmable mermaid tails, and the Island Opal Limited Edition tail was the first. It's a tropical green tail with triangular scales and strings of pearls, embodying the beauty and grace befitting mer royalty!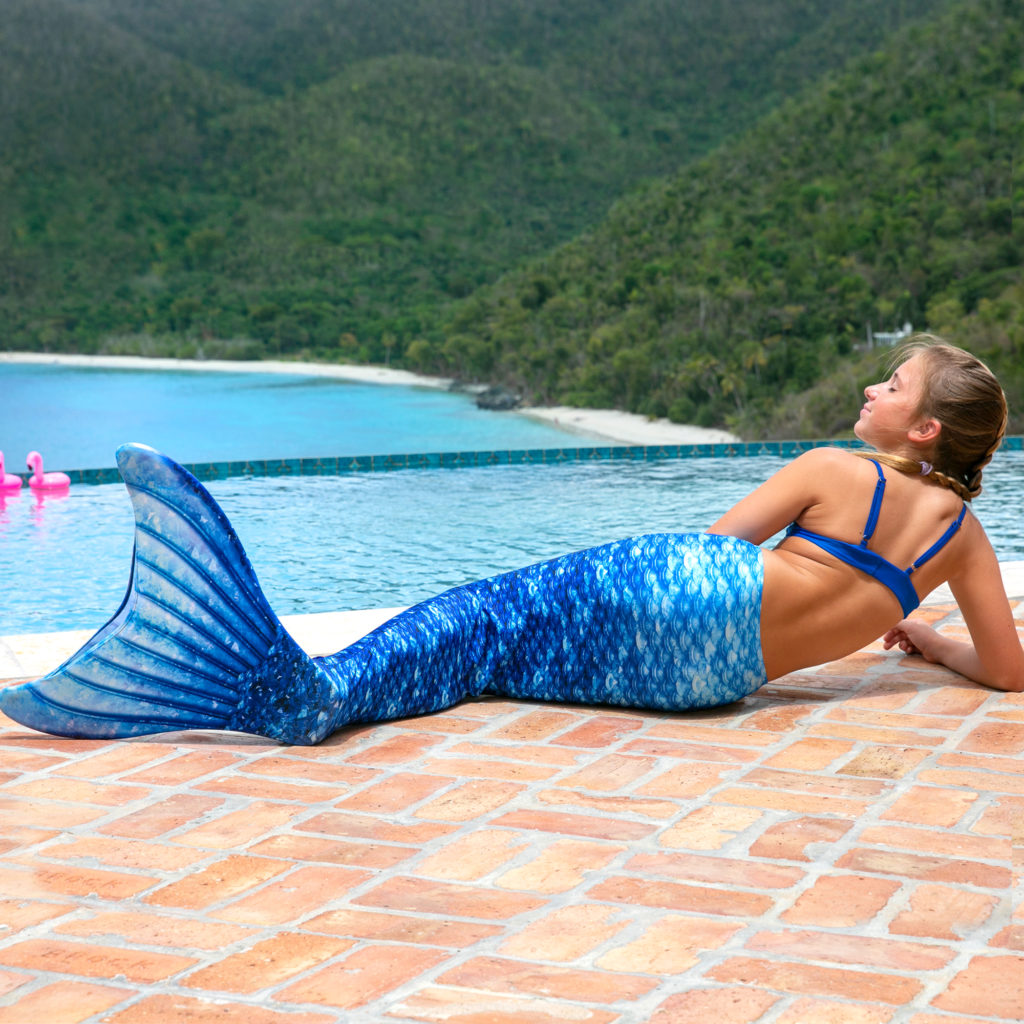 May also came with refreshed Mermaiden tail designs! Mermaiden Crystal's Arctic Blue tail now has glittering sapphires for scales and an icy light blue fluke. It's perfect for an ice princess!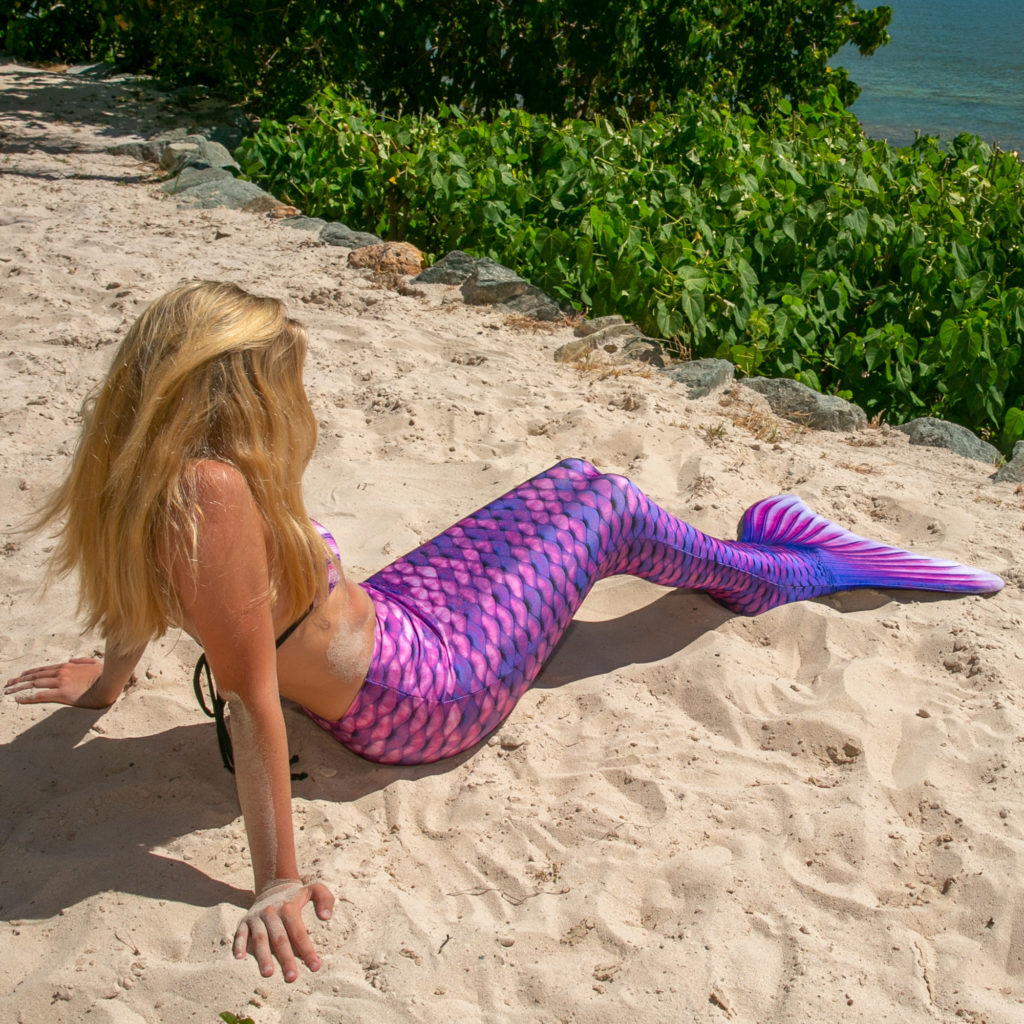 We'll finish off our yearly mermaid tail review with the refreshed Asian Magenta tail that we released the same day as Arctic Blue. It's a regal purple tail that seems to glow beneath the water's surface, fitting for the warmth Mermaiden Jia shows to everyone!
Dreaming During a Pandemic
In March, like most of the United States, Fin Fun closed its office doors and outfitted its employees to work from home. However, this didn't stop us from working hard to deliver mermaid dreams to mers around the world! Here are just a few things we accomplished all while working from home:
Released new mermaid tails

Provided 10 weeks of giveaways for our 10th anniversary

Launched our worldwide ambassador program

Designed our Elite tails and monofin

Shipped mermaid tail to mers in 75 countries

Donated over 10,000 blankets to children in need
Final Thoughts on Our Mermaid Year
We've encountered so many delays this year due to the pandemic that it would be easy to feel disheartened and upset. However! We're grateful for the measures every mer, human, and business has taken to keep us safe and healthy.
We have so much in store for you in 2021 that it's hard to keep it a secret. But here's a hint: Elite is coming in Spring 2021, and you are NOT ready for the tail designs and new monofins! With that end of year cliffhanger, we'll see you on the flip side!
Leave a comment and tell us what you want to see from us in 2021!