Humans have picnics, so mermaids should, too! Put on your Fin Fun tail, then find a special mountain meadow or comfortable spot on the beach to consume your mid-day menu. Might we suggest a few things to get your mermaid picnic started? Read on to learn how to have the best experience possible (and don't forget to invite your pod pals)!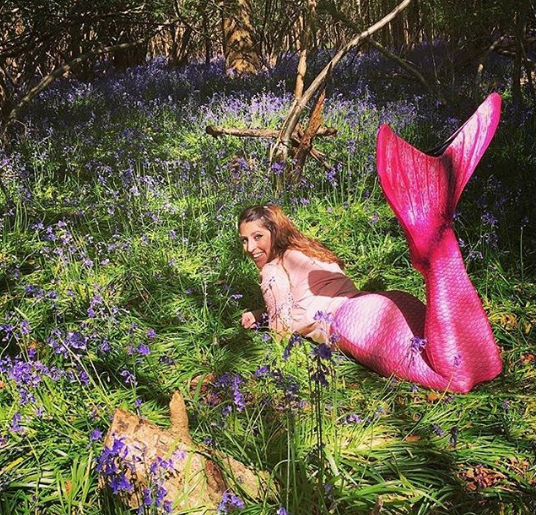 Set the Scene
Planning the perfect picnic takes some prep work. Of course, it doesn't have to be fancy, just enjoyable! Ensure you've gathered all the components needed to set the scene for a memorable meal with our suggestions below.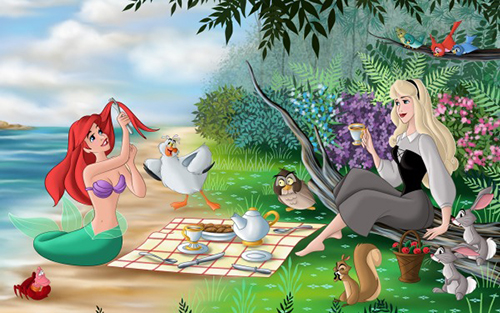 Cover Ground
Whether you're headed to the mountains or the beach, you'll want to bring a soft blanket along! Not only will it make your excursion more comfortable, it'll separate your full food spread from the inevitable grass, sand, and bug debris! If you're going to a place that's prone to wet grass, take along a thick or water-repellent blanket to keep yourself dry!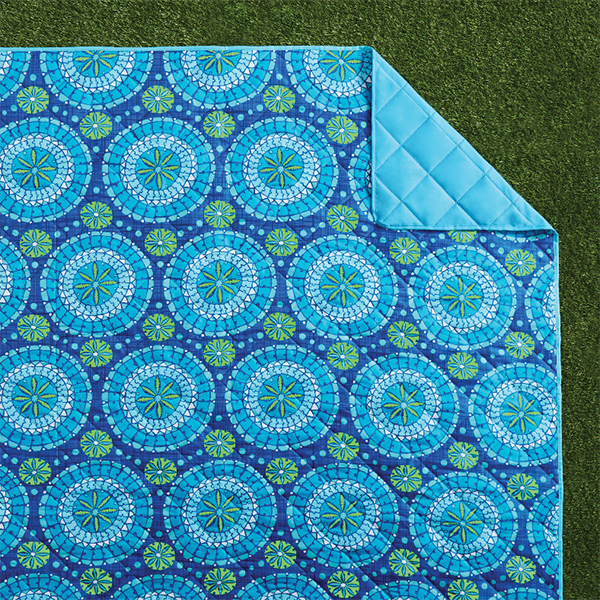 Headed to the beach? We can't get enough of Sand Cloud's trendy beach towels and blankets, like this tie-dye option that's sand-resistant and one of a kind! We love how this company donates 10% of all sales to its marine-life partners.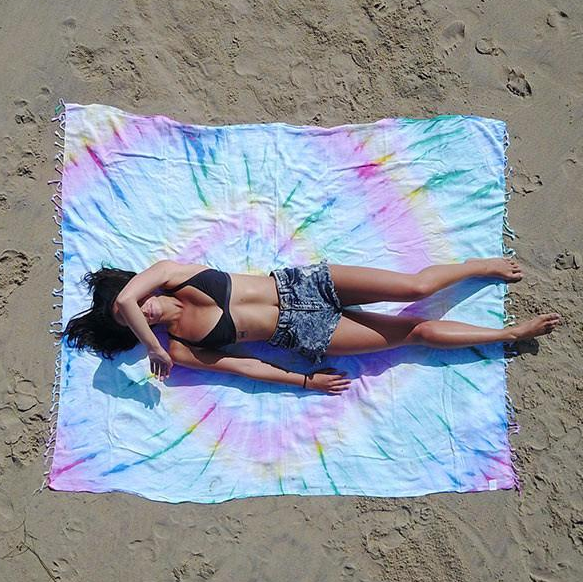 Transport and Store Food
Anytime a picnic comes to mind, most imagine a wooden basket brimming with tasty food and reusable plates and utensils! This beachy basket from World Market has our vote when it comes to classic style that's eco-friendly.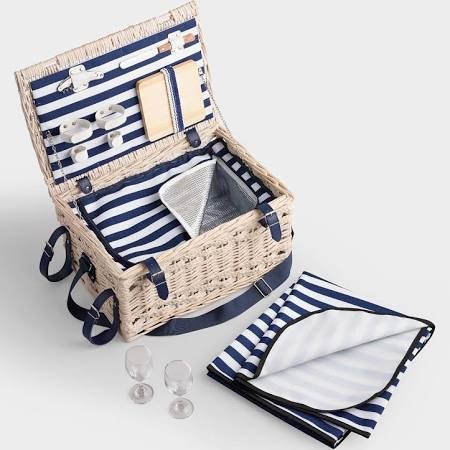 But if you're more of an insulated tote bag kind of mermaid, you'll likely dive for this rolling version by Tropix. The brand's coastal style shines through in its many beach-themed designs featuring seashells, seahorses, flamingos, waves, and more. Just don't forget your reusable picnic supplies!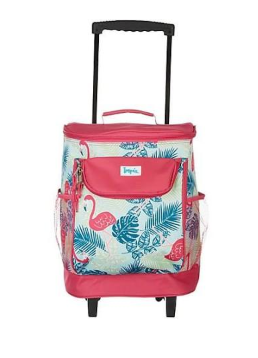 Plan the Menu
Dare we say that food is the most important aspect of a  mermaid picnic? After all, a mermaid's gotta eat! You could go the takeout route…but if you're jonesing for that classic Yogi-Bear-at-Jellystone-National-Park picnic, you'll want to pack some healthy homemade meals! Need some finspiration? Read on!
Make Meals in a Mason Jar
Have you seen the Pinterest-popular mason jar recipes, perfect for quick meals on the go? We think this cobb salad packed with cooked shrimp, cheese, egg, bacon and a variety of vegetables makes for an easy, portable picnic meal. As you can imagine, there are loads of other recipes you can throw together in a jar. Check out these 26 healthy versions that are sure to whet your appetite.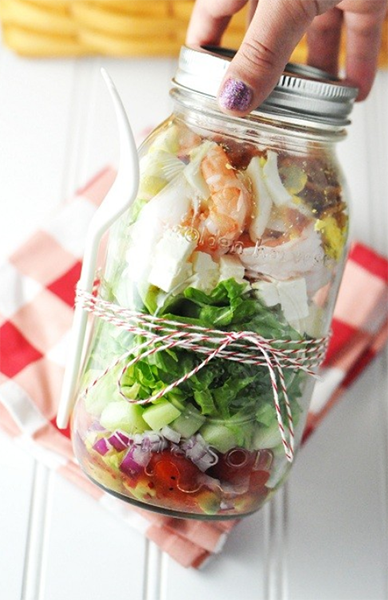 Assemble Savory Sandwiches
The go-to meal for any picnic, sandwiches have been a long-time favorite—and the best part is you can dress them up any way you wish! Choose all your favorite breads, cheeses, meats (crab, anyone?), veggies, and condiments—then slap together enough sandwiches to feed your friends' faces! We love how these crab croissant sandwiches with a silly spin achieve picnic perfection.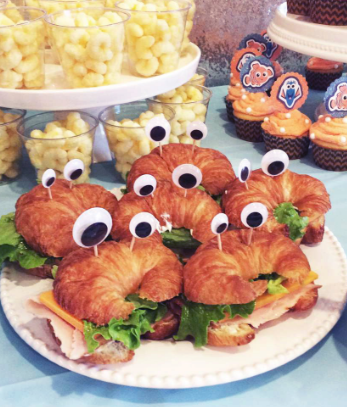 Create Finger Foods
For simple snacking, assemble al fresco lunch ideas like these seven-layer dip cups! They're so genius! Prepare them ahead of time with a bag of chips (heck, why not get the blue ocean-esque ones) and you'll be good to go.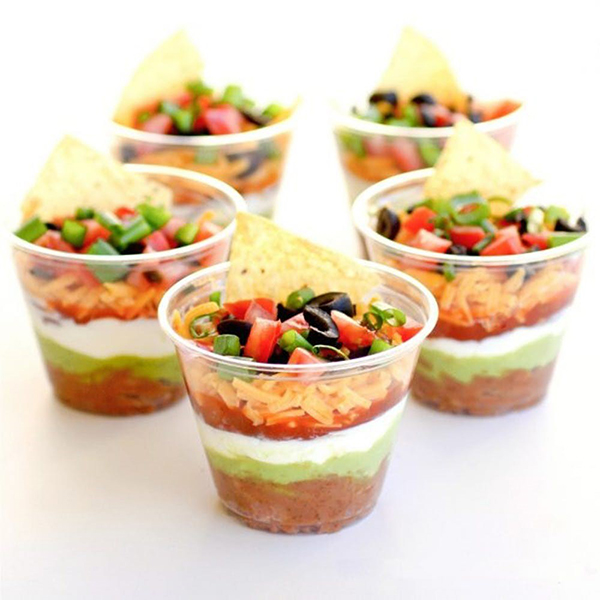 Seaweed chips are perfect for mermaids who love simple snacks with a taste from the ocean! You can bake them up and toss them into a container for easy transport. Get the recipe for Zesty Seaweed Chips on Broad Appetite's blog.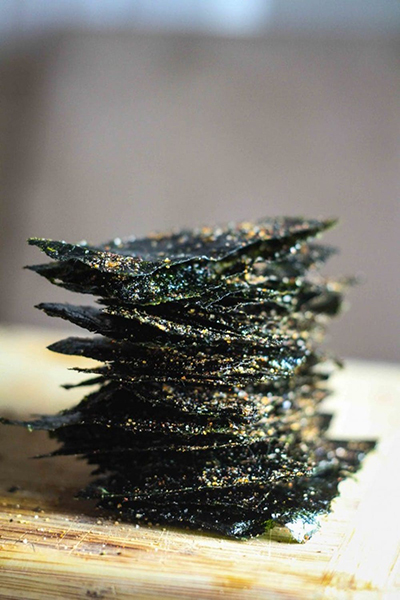 Build Bite-Size Fruit Kebabs
Let's face it, fruit tastes great no matter the setting. We especially love this variety of pre-cut watermelon, honeydew, pineapple, and grapes on skewers. These "Seaweed Skewers" are so easy to assemble and make snacking super fun.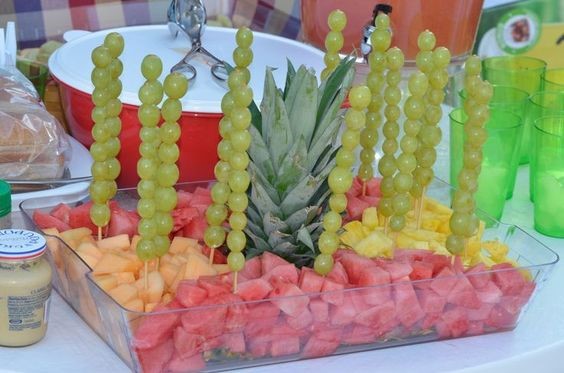 Wash It Down
This all-natural mermaid lemonade has all the makings of a sweet drink! Mix it up in a large mason jar (or thermos) with some crushed ice for a refreshing beverage. Toss in some lemon slices for added flavor!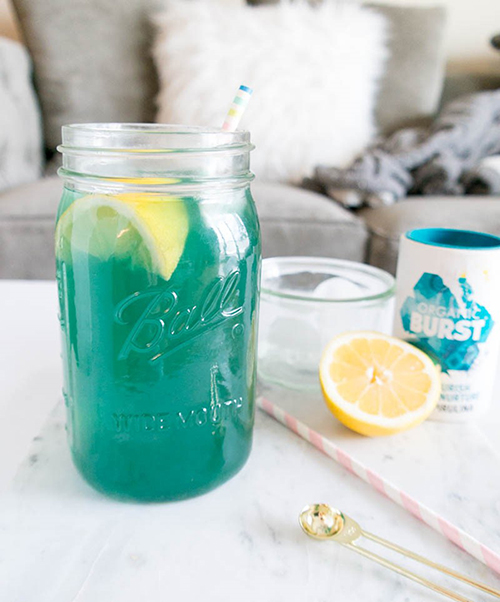 Need some additional picnic drink ideas? These 20 non-alcoholic versions are perfect for parties or intimate gatherings under a shade tree, and include the recipe for kid-friendly watermelon picnic punch!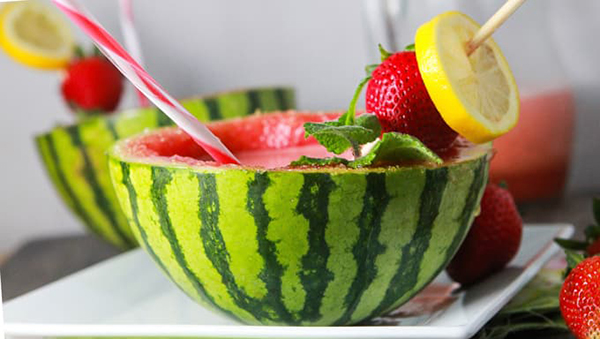 Now that you've got all the makings of a great picnic, you can start planning where you'd like to rest your fin! Remember, mermaids are very eco-minded creatures—so you may want to consider these plastic alternatives for cups, plates, bags, and utensils if you don't already own these as part of a kit.
Plan a Mermaid Picnic for Your Friends
Now that you've got a game plan for creating a picnic paradise, you can start planning the specifics of your summer outing! If you pursue our mermaid picnic plan, tag us in your photos with #FinFun for a chance to be featured in our upcoming social media posts!