While several Fin Fun tail designs are original, we've often looked at patterns found in nature to inspire some of our favorite Limited Edition tails! Let's take a look at some mermaid tails inspired by real fish.
Neon Sea / Parrotfish
This saltwater fish engulfs the viewer in beautiful neon pinks, greens, and blues. The colors and patterns send a nod to the trending '80s and '90s styles, making it a perfect addition to our Limited Edition collection.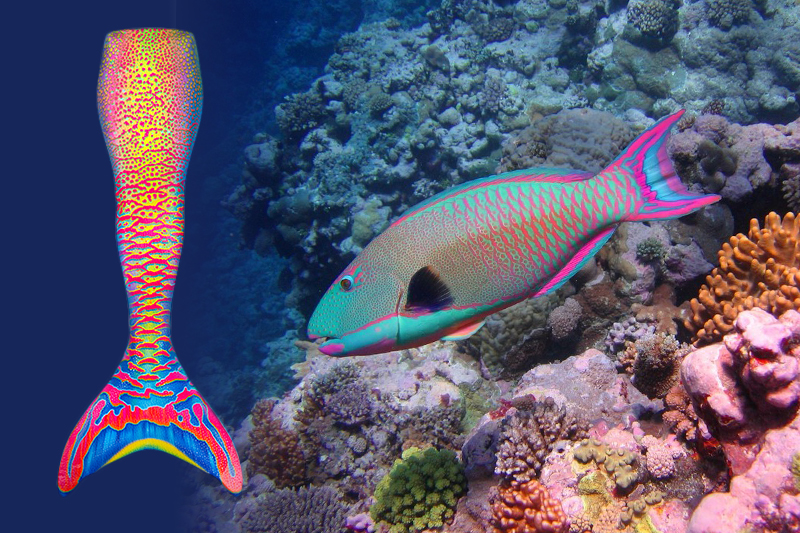 Clownfish / Clownfish
Anyone who's seen Disney's Finding Nemo, has already fallen in love with the little clownfish and his father. In this tail, mermaids can feel like real fish as they swim great depths just like their friend Nemo!
Blue Tang / Royal Blue Tang
Who could have a Nemo without their favorite forgetful fish, Dory? The blue tang is perhaps one of the most recognizable fish.
It's beautiful blue and yellow colors shine through the water and take us back to our childhood as we relive the life of Dory.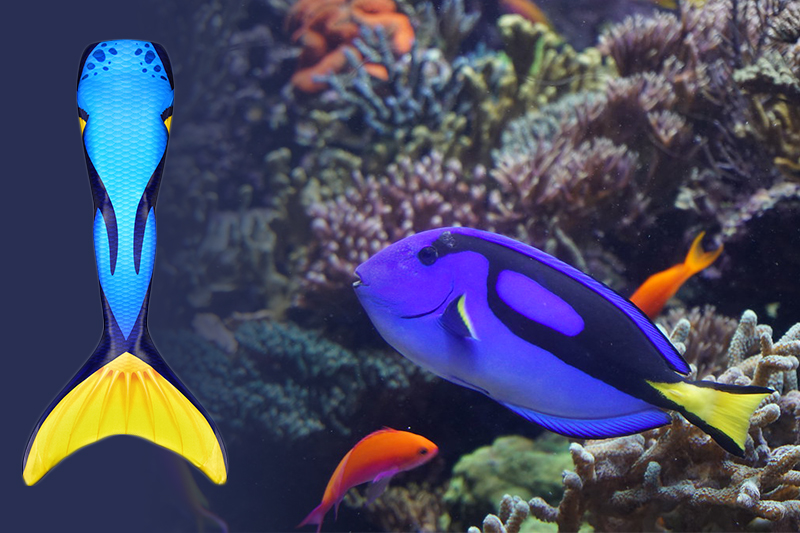 Rainbow Fish / Praecox Rainbowfish
Some of you may recall the popular children's book, The Rainbow Fish. Our tail may be patterned after the illustrated version, but a real-life rainbow fish does exist!
The Praecox Rainbowfish captures beautiful blue and red hues with an almost glittery finish—just like ours! Any fan of the book would find themselves living the dream in this tail!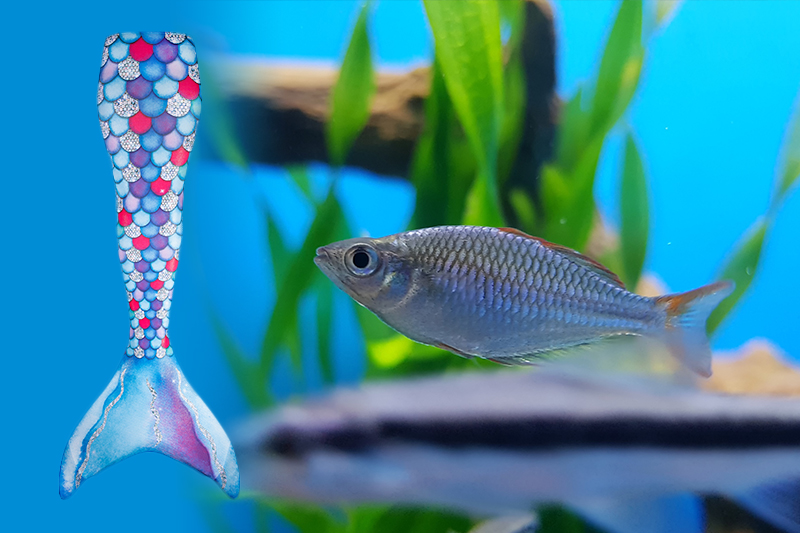 Orca / Orca whale
The orca whale (or killer whale), belongs to the oceanic dolphin family and is one of the most recognized "creatures" thanks to its iconic black and white features.
Orcas are the largest member of the dolphin family and bring a majestic presence to our already mysterious ocean. This tail is perfect for boys and girls alike and makes any swimmer feel like they're on top of the world (or ocean).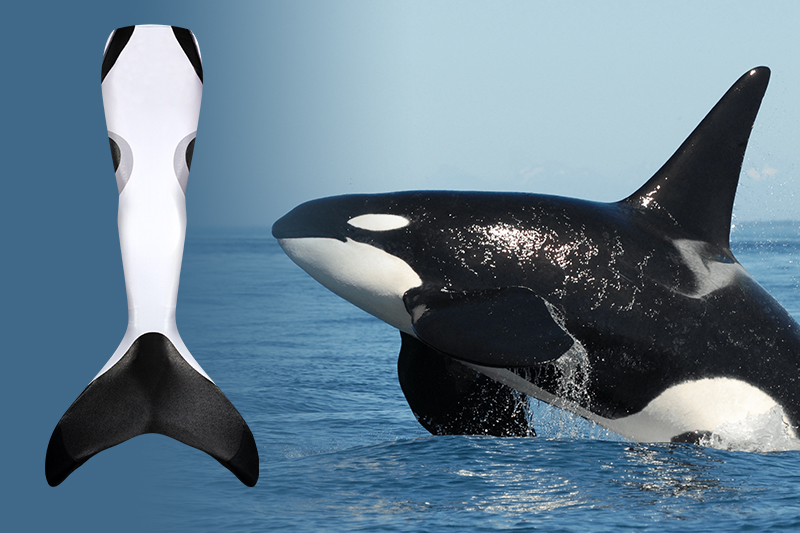 Groovy Goby / Green Mandarin Goby
This groovy tail was inspired by nature's green mandarin goby—a saltwater fish that typically lives up to 15 years!
The vibrant colors of the fish (and the mermaid tail) shine through the water making it a perfect choice for an exotic mermaid photoshoot.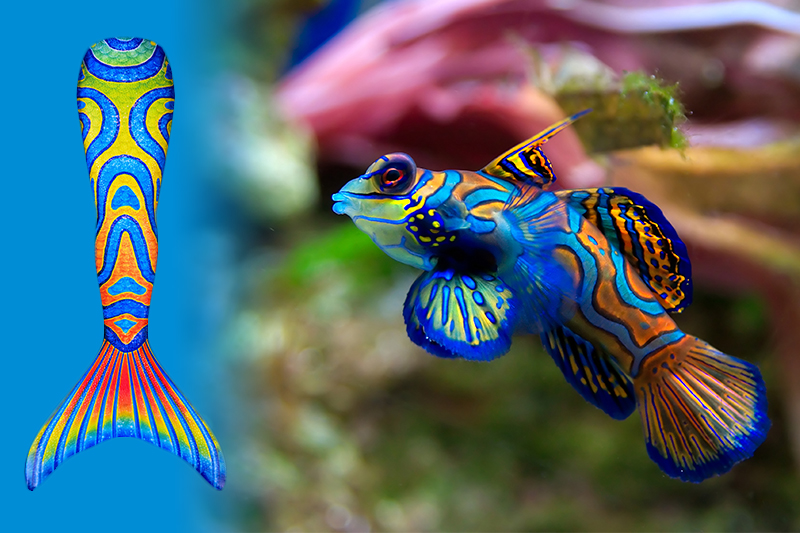 More creatures to come
These are just a few of our favorite sea creature designs—but this won't be the end! What designs would you like to see on our next mermaid tails inspired by real fish? Do you have a favorite ocean fish? Tell us in the comments!