Being a mermaid isn't just for kids. If you love the ocean and marine life, you can pursue your interests full-time with a mermaid career.
Professional mermaiding isn't the only option for merfolk! Everyone has unique talents and interests, and there are several career paths1 you can take without forsaking your love of all things mermaid and the ocean.
Maritime Archaeologist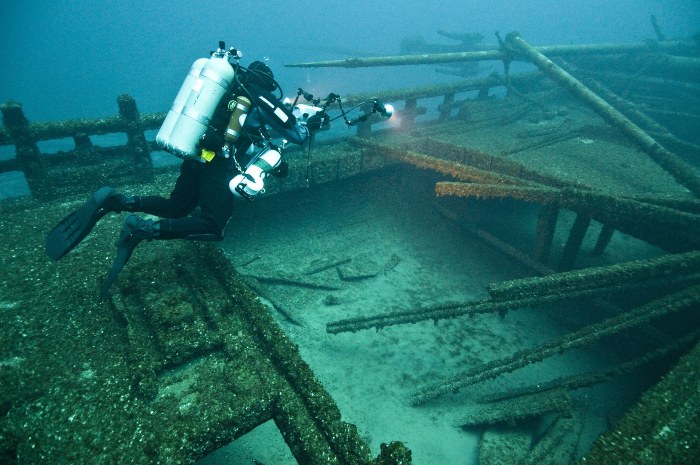 As a marine archeologist, you'll spend your time examining how ancient people interacted with the ocean and other bodies of water. In most cases, you'll study shipwrecks and retrieve items from the ocean floor. You'll become a pro at handling delicate artifacts and preventing further damage.
Imagine having a real-life mermaid career where you get to study human things and determine how it works–Just like Ariel does in The Little Mermaid! If this is the job you want, you'll need to take several different kinds of science classes and graduate with a Master's or Doctorate degree. You'll also need to become a certified diver so you can safely dive to the ocean floor.
Oceanographer
This area in the science field is the study of the different properties and phenomena of the sea. As an oceanographer, you can study plants and animals in the ocean, how chemicals and pollutants affect the ocean, the geology of the ocean floor, waves and coastal erosion, and much more2.
If you want to be an oceanographer, you'll need a solid understanding of biology, chemistry, geology, and physics. This means you'll need at least a Bachelor's degree, and some positions require a Master's.
Marine Biologist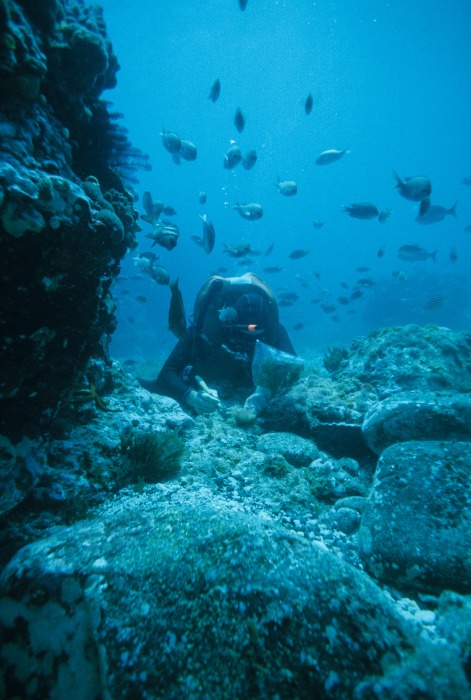 If you're a mer who loves all sea creatures, marine biology may be your dream mermaid career. You'll be able to study your favorite plants and animals and how ocean and human activities affect them. You may even discover a new species or treatment for a disease!
To work directly with the ocean, you only need a Bachelor's degree to get started. If you want to conduct research and teach young students at the same time, strive for a graduate degree.
Ocean Engineer
Have you always wanted to do the technical work of civil, chemical, electrical, and mechanical engineering, but you also love everything about the ocean? Consider becoming an ocean engineer. This maritime career combines several aspects of engineering and can help with coastal and ocean protection by creating different ocean equipment.
Other than having a Bachelor's degree in engineering, there are other areas you'll need to study. This includes energy generation, ocean environment, underwater acoustics, and geomechanics.
Marine Environment Economist
While the official title is a mouthful, a marine environment economist is crucial to protecting ocean environments. They analyze the benefits, cost, and impact of different actions, like building hydroelectric plants and pollution control methods. After looking at all possible solutions, you'll suggest the most eco-friendly and cost-effective option.
At the minimum, this career requires a Bachelor's degree, but many pursue more advanced degrees. If you like math and statistics, you'll thrive in this job!
Marine Mammal Trainer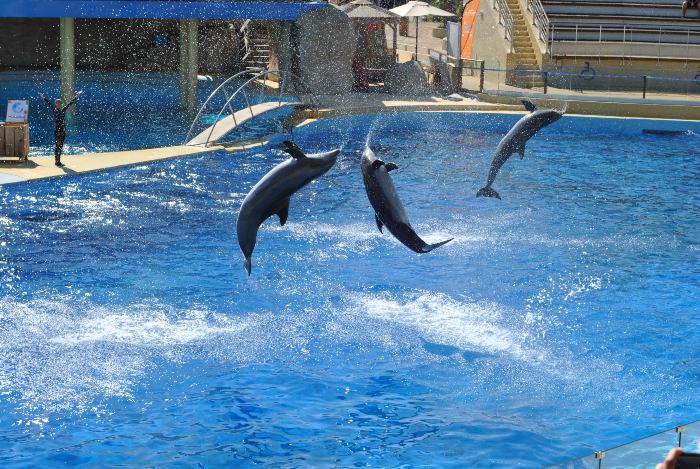 If you want to work in a marine life museum or marine mammal care center, become a marine mammal trainer. This fun position is perfect for animal-loving mermaids because you'll feed, train, and design exercise routines for whales, dolphins, otters, and seals. You'll even educate visitors about each adorable animal.
You don't need a specific Bachelor's degree to be a trainer, but one in animal science or biology will suffice. You'll also need several certifications, including scuba diving, first aid, and CPR.
Scuba Diving Instructor
By becoming a scuba diving instructor, you can spend every day swimming in the ocean. Once you're certified, you'll teach others how to scuba dive and see the ocean from a unique perspective underwater.
Before you can teach others to scuba dive, you need to take courses on basic diving skills, navigation, deep dives, and how to respond to emergencies. You'll then have to take the Professional Association of Diving Instructors' (PADI) Divemaster and Instructor Development courses3.
Underwater Filmmaker and Photographer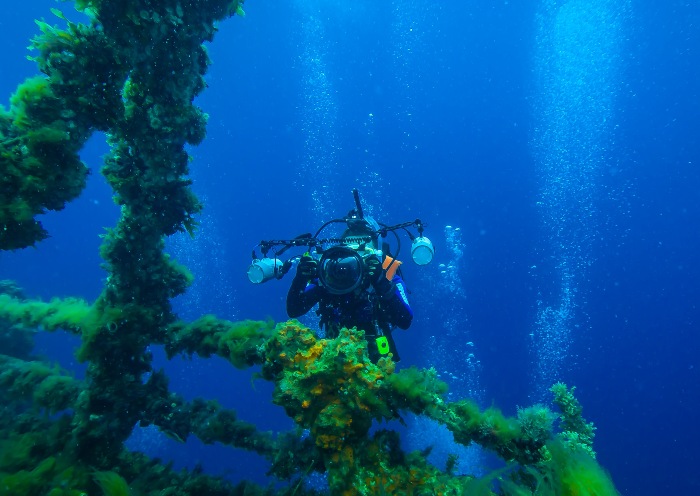 Do you love watching ocean documentaries? Try underwater filmmaking and photography if you want a mermaid career that lets you swim with ocean wildlife. You'll capture videos and film of wildlife in their natural habitat and how they interact with other species.
Obviously, you'll need to be a certified diver so you can safely capture underwater footage. It'll help if you have a background in photography, but you can take courses that focus specifically on shooting in the unique underwater lighting.
Aquatic Veterinarian
If you become an aquatic veterinarian, you can take care of a variety of maritime animals. This includes whales, dolphins, walruses, fish, and much more. Not only will you take care of sick animals and prevent transmission of illnesses, but you'll also provide standard preventative care like vaccinations.
Vets need to graduate with a Doctor of Veterinary Medicine degree and become board-certified. Once you do, you can work at an aquarium, a research facility, or other location that requires an aquatic vet.
Professional Mermaid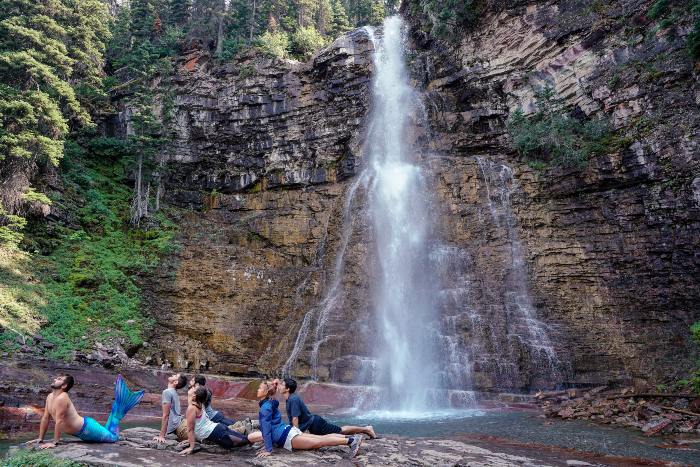 If you can't imagine any mermaid career other than a professional mermaid, do it! You'll get to wear a mermaid tail while you work and help others to live their mermaid dreams. Mermaids can work at aquariums and resorts, but you can also book birthday parties and other events on your own.
If you need mermaid swimming basics, check out your local Mermaid University classes. They can teach you how to properly care for your tail and monofin and stay in shape. However, it's up to you to create your mersona and personal brand.
You Don't Have to Let Go of Your Dreams with a Mermaid Career
Merfolk can make their dreams a reality in a variety of ways. Use your unique talents and interests to create your own mermaid career!
What career path do you want to take? Tell us in the comments section!
---
1:https://www.marineinsight.com/careers-2/a-list-of-unique-and-interesting-marine-careers/
2:https://oceanservice.noaa.gov/facts/oceanographer.html
3:https://www.webscuba.net/how-to-become-a-scuba-instructor/
---
Take a look at the latest Fin Fun discounts!