Merfolk have a deep love for the environment, especially areas with water to swim in! When we conserve water, we can prevent shortages and the pollution of this precious resource.
Here are four easy ways to conserve water!
Turn off the faucet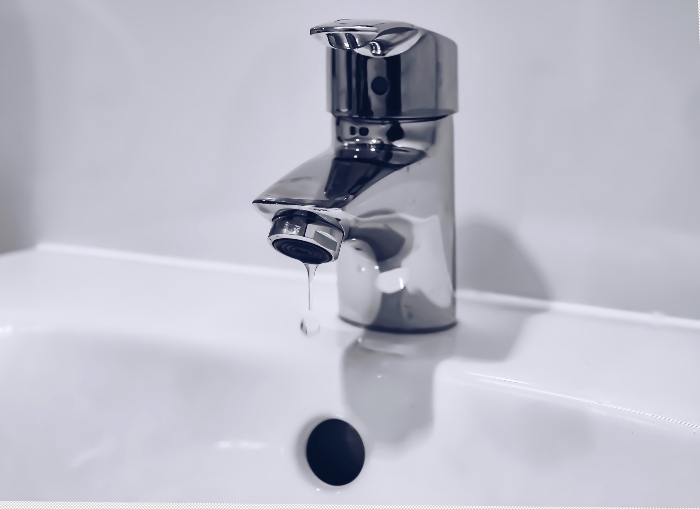 Water conservation is easy when you turn off the faucet when not in use. For example, only turn it on to wet your toothbrush while brushing your teeth. You can even shut off the water while sudsing up in the shower and turn it back on to rinse off!
Some other examples include filling up your bathroom sink with a few inches of water to rinse your razor when shaving, filling up your kitchen sink to do dishes instead of keeping the water running, and turning off the water between scrubbing fresh produce. It's also a good idea to keep a bottle or pitcher of water in the fridge for cold drinking water instead of running the tap until the water's cold.
Opt for water-efficiency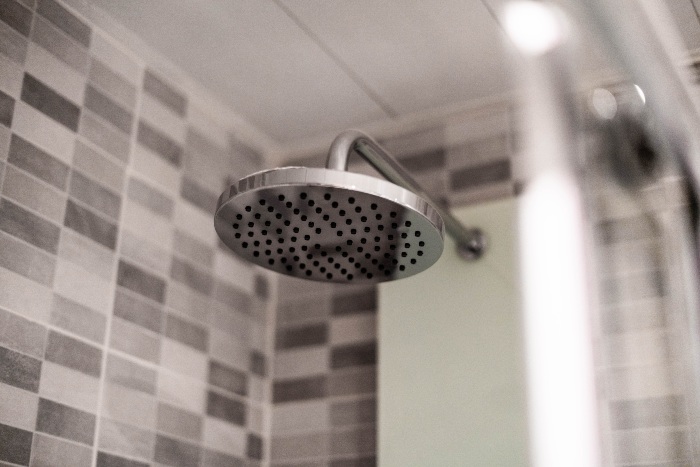 The hardware and appliances you use at home can also affect how much water you use. You can find inexpensive shower heads and flow restrictors that drastically reduce how much water your shower uses per minute.
It's also possible to reduce how many gallons of water your toilet uses per flush. Dual flush toilets have two different flushes, one for liquid waste and one for solid waste, to conserve water. There are also adjustable toilet flappers that let you decide how much water to use per flush.
Water-efficient washing machines are another great way to reduce water usage. Standard washers can use over 50 gallons of water per load, whereas high-efficiency washers can use as little as 7 gallons1.
Wash full loads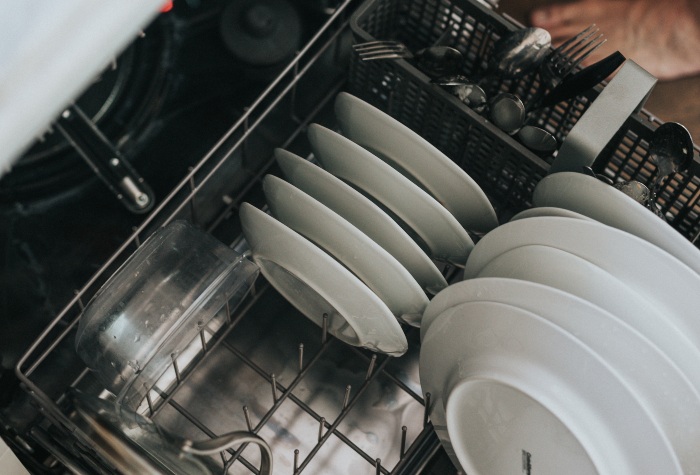 Make the most of the water your washing machine and dishwasher use by only running full loads. If you only have a few clothes that need to run on a gentle cycle (like your Fin Fun swimmable mermaid tail), consider waiting until you have a full load of delicates or hand washing them.
If you have a dishwasher, it's better to use it instead of hand washing a full load yourself. Contrary to popular belief, a dishwasher actually uses less water!
Check for leaks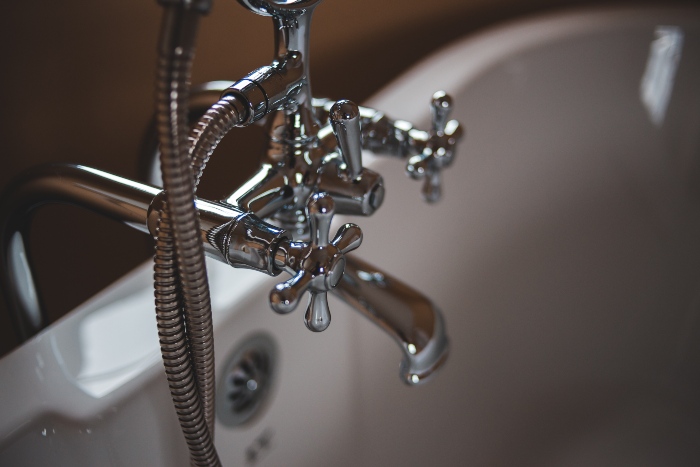 Leaky hardware can waste hundreds, if not thousands, of gallons of water every year! There are two easy ways to check for leaks.
To check your toilet for leaks, place a few drops of food coloring in the tank. If the coloring appears in the toilet bowl without flushing it for a while, you have a leak2.
For other appliances, make sure the pipes and hardware are dry. Then, run the water and see if any of those pieces become wet. If there's water in a place other than where the water flows out, you have a leak.
Once you know where the leak is, replace the hardware and rest easy knowing you've conserved a lot of water!
Conserve water to help your finfriends
Conserving water at home reduces how much water waste management systems have to treat and promotes better water quality. This prevents water pollution, which also means that our aquatic finfriends will have a safe place to live. Mers wouldn't be the same without clean water!
What are you doing to conserve water at home? Let us know in the comments!
---
1:https://learn.eartheasy.com/guides/45-ways-to-conserve-water-in-the-home-and-yard/
2:https://www.volusia.org/services/growth-and-resource-management/environmental-management/natural-resources/water-conservation/25-ways-to-save-water.stml