Have you realized how many plastic bottles you use on a regular basis? People use them for drinks, cooking ingredients, and more. At this point, it's impossible to eliminate harmful plastic usage, but you can reuse plastic bottles to prevent plastic pollution!
Feed fluttering wildlife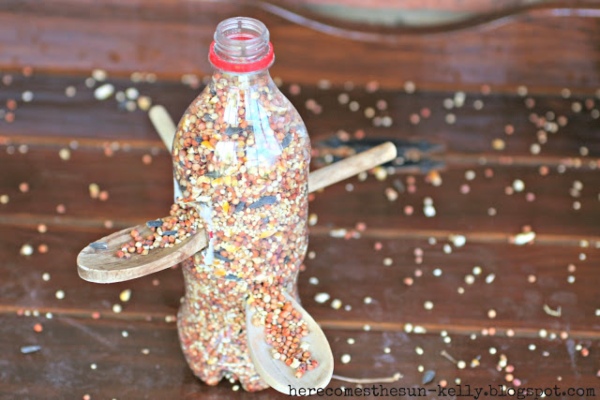 If you want to know what to make with empty plastic bottles, consider this soda bottle bird feeder from Kelly Leigh Creates!
All you need is a couple of wooden spoons to create perches for the birds and a place for the bird seed to come out of the bottle. Attach wire to the top, and it's ready to hang on your porch or a tree in the backyard!
Not all mers are experts on land creatures, so make sure you research which birds live in your area and buy the right kind of seed.
Cultivate your green thumb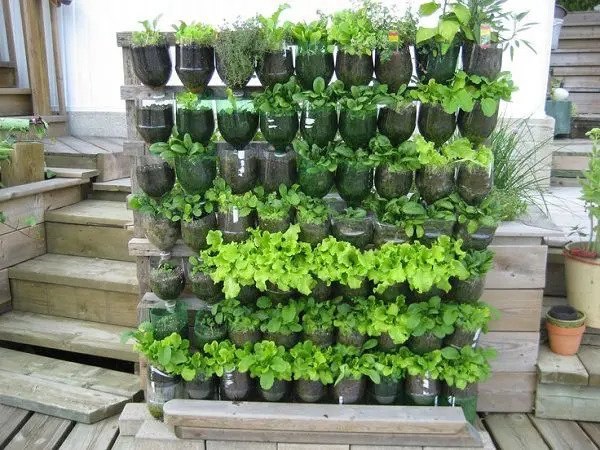 Another one of the eco-friendly ways to reuse plastic bottles is to create a garden. Balcony Garden Web has several ideas to recycle plastic and make a vertical garden out of them!
What better way for merfolk to keep plastic out of the ocean than to cultivate plant life with it? One of the best parts of having a vertical garden is that you can put it anywhere without taking up much space. And then you'll have fresh vegetables, herbs, and flowers as a memento of your hard work!
Replace plastic containers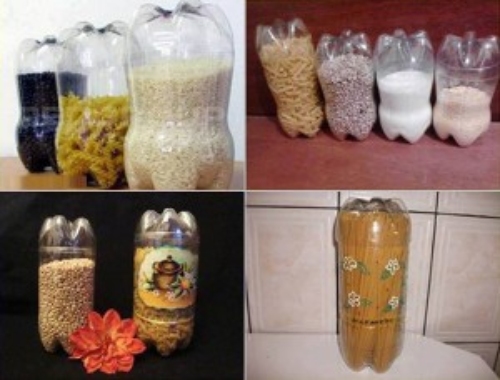 We tend to use plastic to store everyday items in the house, so why not learn how to reuse plastic bottles instead of buying more containers? There are several great ideas to spark your imagination on Follow Green Living!
Whether you have large 2-liter soda bottles or smaller water bottles, this plastic makes great storage containers in the kitchen and office. They can house bulk foods like pasta, beans, and rice, or office materials such as pens, pencils, and magazines. Add a splash of paint or paper and it'll match the rest of your mermaid decor!
Store additional plastic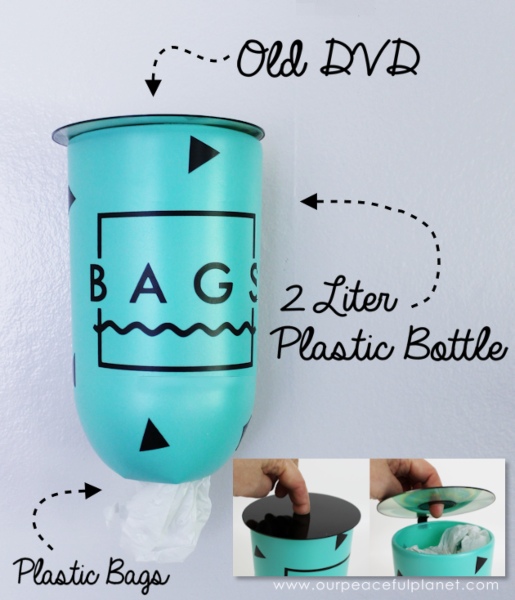 We're not the only ones that hold onto the few plastic bags we acquire from the grocery store, right? (Sometimes we don't bring enough reusable bags!) Instead of letting them make a mess in the closet or under the sink, try out this plastic bag holder from Craft Your Happiness!
All you need is a 2-liter bottle to hold the bags, and an optional CD (or other similar object) to cover the top. Add some paint and a label, and you can dispense a bag whenever you need it!
Be an eco-friendly mer in your own backyard!
Landlocked mers don't need to go to the ocean in their swimmable mermaid tails to protect the environment from plastic pollution! It starts in our own backyards. Minimize the use of plastic, reuse it when you can, and recycle it when you can't.
How are you going to reuse plastic bottles? Share your ideas in the comments so you can inspire others!