As much as we would love for summer to last all year, most merfolks experience other seasons too. Tail swimming in winter can be especially tough. We talked to our Fin Fun Mermaid Ambassadors, and these are their tips for mermaiding during the winter months!
Choose a Warm Location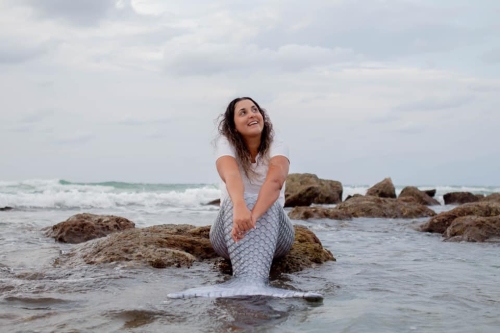 Mermaids Hen and Kylie suggest swimming in heated pools to stay warm when donning your swimmable mermaid tail. This way, you can still get your fins wet without freezing your tail off! Hypothermia is no joke, and merfolks should evaluate the safety of every body of water before diving in. (Be sure to follow these safety tips too!)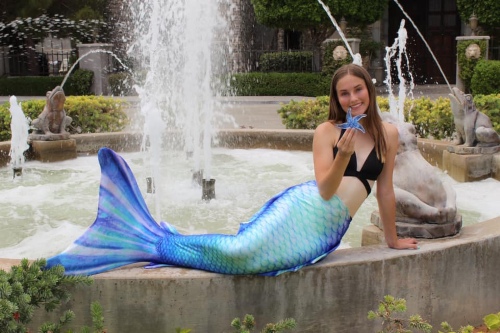 Wear a Winter Swimsuit
Mermaid Shiina's got the right idea suggesting a warm swimsuit when tail swimming in the wintertime. She made her own, but you can also buy ones that work the same way. For optimal warmth while mermaiding, we suggest a wetsuit made with neoprene.
If you're just looking for extra layers, Fin Fun's mermaid leggings are good for activities on land and at sea!
Check out Mermaid Shiina's Instagram account.
Never Swim Alone
Fin Fun's number one priority is always safety, whether you're tail swimming in the summer or the winter. So before you put on your mermaid tail for swimming, make sure you have a trusted friend or guardian with you. They will look out for you and help you in case of an emergency.
We also suggest that you know these six mermaid swimming skills before diving into the water.
If You Can't Swim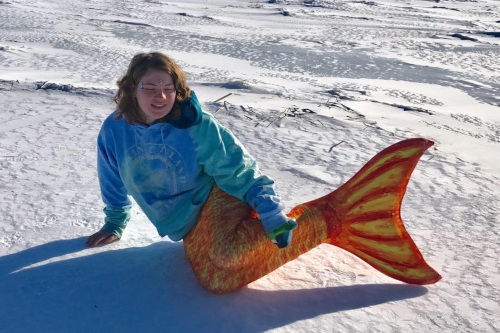 Even though Mermaids Faith and Spirit don't get to go swimming much when it's cold, they suggest donning tails for a winter-themed mermaid photoshoot! If you need tips, here's how to prepare for taking pictures in your tail. 
Jamie also likes working on mermaid accessories, making TikToks, and lounging in her leggings! If you could make your own mermaid tops and accessories, what would your inspiration be?
Check out Mermaid Faith's Instagram account.
Check out Jamie's Instagram account.
Tail Swimming Is for All Seasons
Whether you're mermaiding in winter or finding other ways to show your scales (we suggest wearing Fin Fun apparel and trying mermaid hot chocolate), tail swimming is fun any time of the year! Just make sure you prepare for the weather and follow safety guidelines.
What's your favorite winter activity? Tell us in the comments!