Once the cold weather casts its icy spell on the waters in which you swim, there's nothing better than a cup of mermaid hot chocolate! But not just any old hot chocolate will do. Fin up for #HotCocoaDay on Dec. 13 in all the right ways. Mix up a comforting cup of cocoa made just for mermaids, then really jazz it up with mermaid-themed mugs and accessories! Here are some ideas to get you started.
Mermaid Hot Chocolate Recipes
Check out this adorable tutorial by Princess Perplexity! Ariel and Cinderella whip up some seriously sweet drinks fit for a princess that taste simply magical!
Colored Hot Chocolate tutorial by Princess Perplexity
Looking for another way to mix up some magical cocoa? You'll find this Disney Princess Hot Cocoa recipe from Disney Family swimming with three varieties of sweetness. Choose between the Ariel, Belle, or Rapunzel version of these mini hot cocoas and drink up!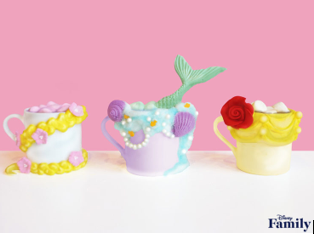 Are you drawn to ocean blues? Then you'll love this recipe for Blue Mermaid Hot Chocolate that uses white chocolate as its base flavor. Not only will you satisfy your sweet tooth, you'll also have an Instagram-worthy drink at the ready! Not feeling up to a multi-step process? Turn your drink green or a variety of other colors easily with this colorful hot chocolate drink mix.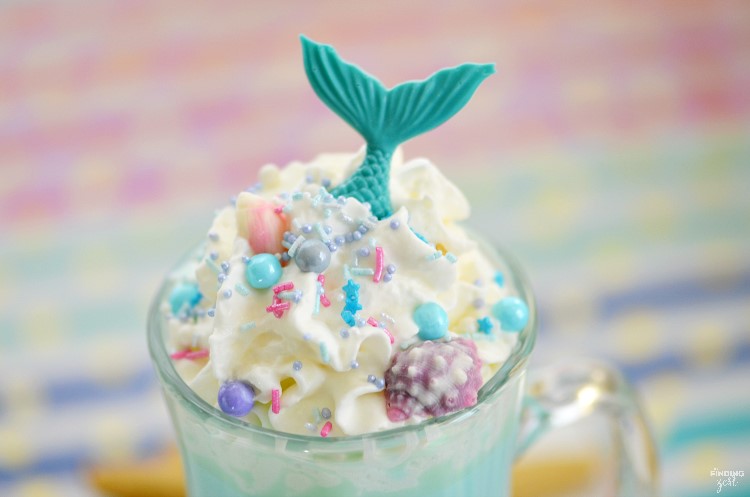 Perhaps you're flipping your fin in the warmer parts of the world. Let us introduce you to Frozen Hot Chocolate! Yes, you heard right. Not only is it delicious, it's sooo easy to make. Create this tasty concoction with your pod pals during your next party or sleepover for an instant wave of happiness!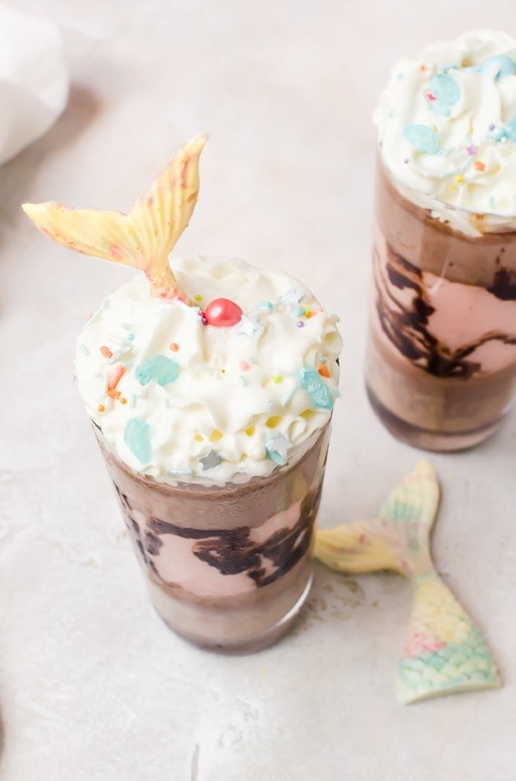 Another simple way to mix up frozen hot chocolate is to blend vanilla ice cream, milk, and Hershey's syrup, then add sprinkles and whipped cream. Top it with Mermaid Bark made with this recipe from Uzzie Buddies.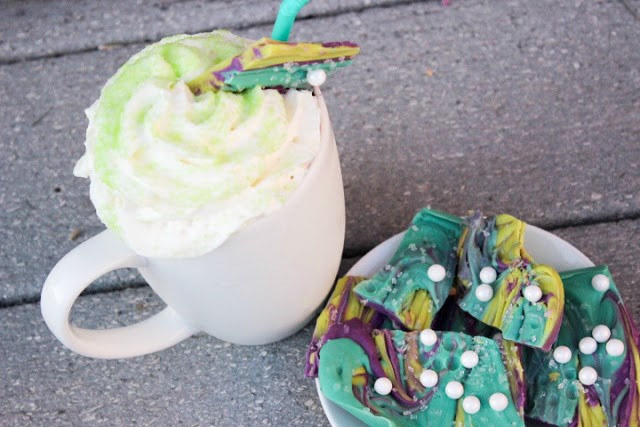 Mermaid Mugs
Swim the extra mile by mixing your cocoa of choice in a mermaid-themed mug! There are plenty of options in the sea, but we have a few favorites that we think you may want to add to your collection of treasures. Whether you flip over 3D scales or a simplistic sea message, these mermaid mugs will make a splash in your grotto!
Mermaid Spoons & Straws
Make the experience extra magical with a mermaid spoon! And why not get a 5-pack on Amazon to ensure there's plenty of fun to go around! Not only is it an easy and fun way to mix up your drink, it's also a MER-mazing gift for mermaid lovers.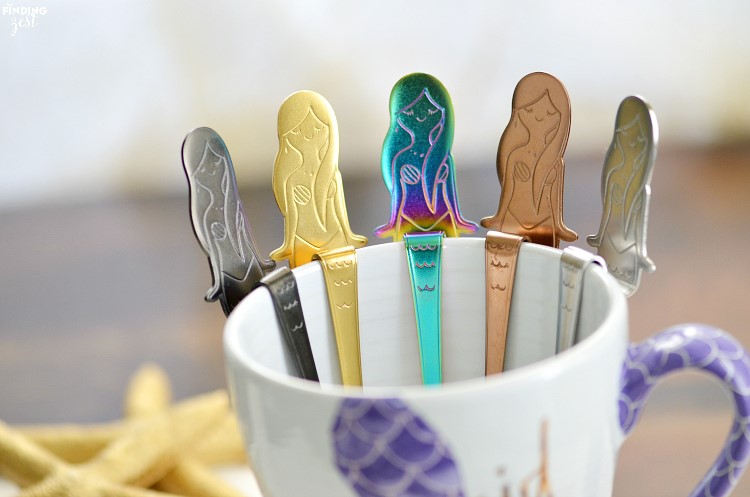 Add an extra element of fun with multicolored mermaid straws! We found an overwhelming assortment of reusable steel straws and party paper straws online but thought these in particular made some serious waves!
Now that you've got all the makings of a memorable mermaid drink, why not get to mixing? Kids can even go beyond the kitchen and dive into fun with our simple quiz found at our FinFriends site! Once they've chosen a particular flavor of hot chocolate, they'll discover which Fin Fun Mermaiden shares their taste buds! Do you have a special recipe you'd like to share with other merfolk? Comment below!