Apart from her tail, a mermaid hairstyle is her defining characteristic. Ariel's crimson tresses have become iconic, but mermaids come in all shapes, colors, and sizes. Their hairdos are equally varied, expressing each mermaid's unique style.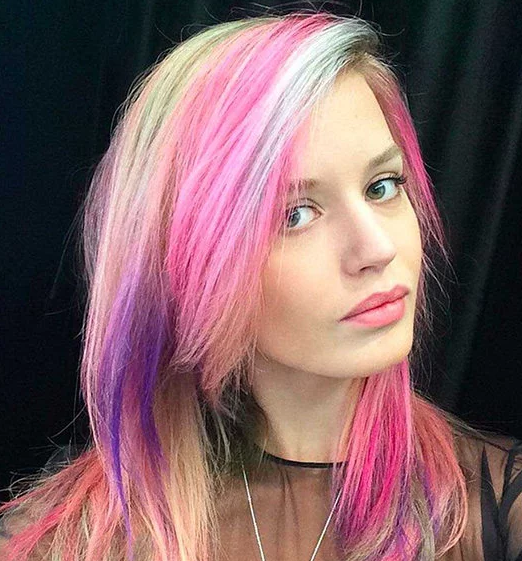 What kind of mermaid are you? Bold celebrities might be able to dye their locks rainbow hues to show their aquatic roots, but that's quite a commitment. Most of us love our natural hair color and want to flaunt it exactly the way it looks, in or out of the water. From sensational to subdued, mermaids express much of their uniqueness through creative coifs.
Here are some ways to show the world your SEA-cret side with a mermaid hairstyle that's as undercover as you want it to be.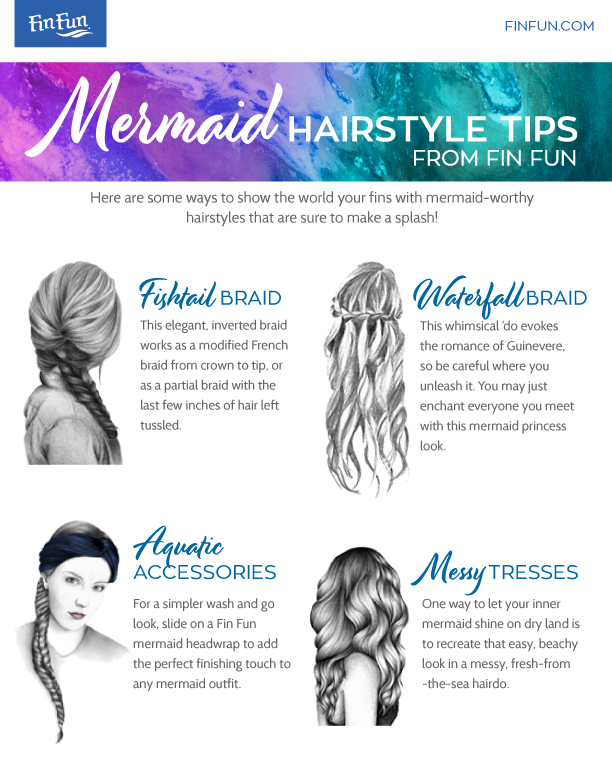 The Fishtail Braid
When you can't wear your mermaid tail because you're on dry land, you can express your mer-self through a seaworthy fishtail braid. This elegant inverted braid works as a modified French braid from crown to tip, or as a partial braid with the last few inches of hair left sexy and tussled. It may take some practice to get the hang of it, but once you do, you'll want to experiment with fun variations like side placement.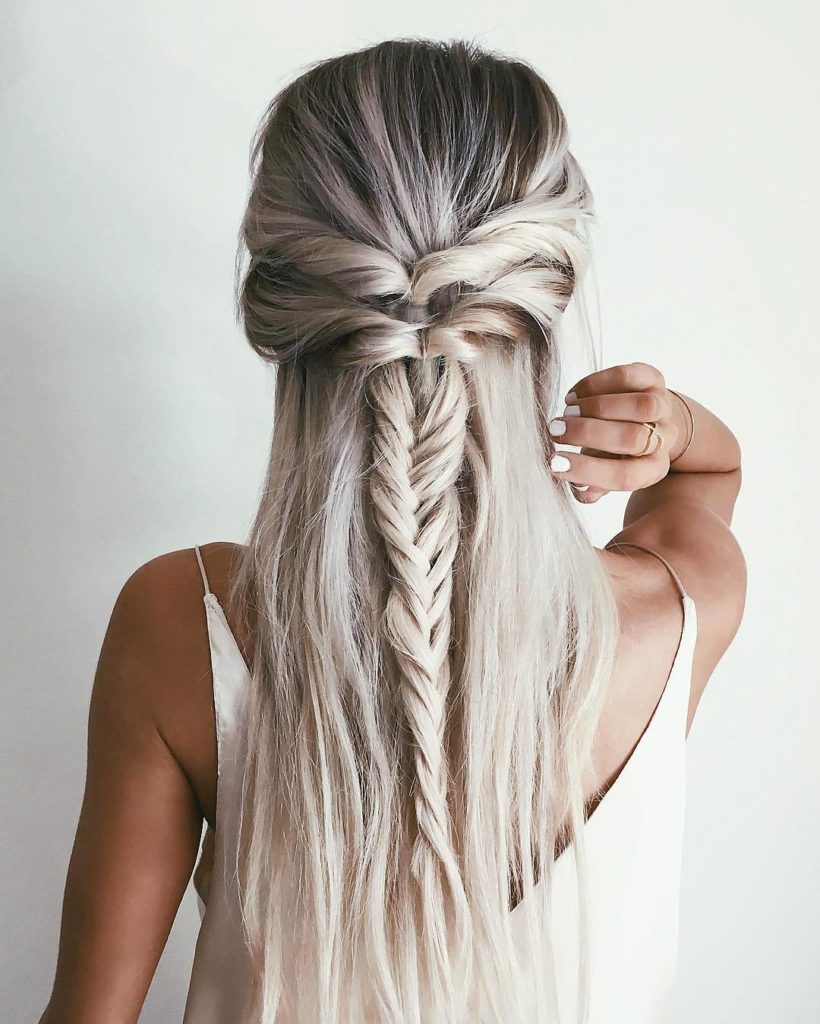 The Waterfall Braid
Nothing makes a splash like a waterfall. Dizzying heights and rushing water demonstrate the awesome power of nature, so why not demonstrate the power of your natural beauty with a stunning waterfall braid? This whimsical 'do evokes the romance of Guinevere, so be careful where you choose to unleash it. You may just enchant everyone you meet with this mermaid princess look. Pair it with metallic combs or other trinkets from your treasure chest for an elegant touch.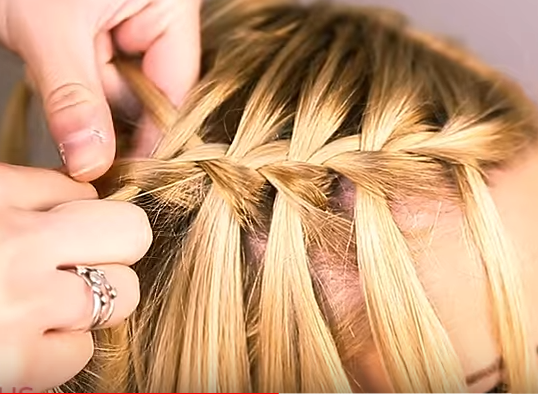 Messy tresses
When mermaids are in their natural underwater habitat, their hair floats on the waves in ethereal, undulating motion. One way to let your MER-mazing style shine on dry land is to recreate that easy, beachy look with a messy, fresh-from-the-sea hairdo. Celebrities know how to pull this off, from Emma Stone's fresh take to Thylane Blondeau's more polished interpretation.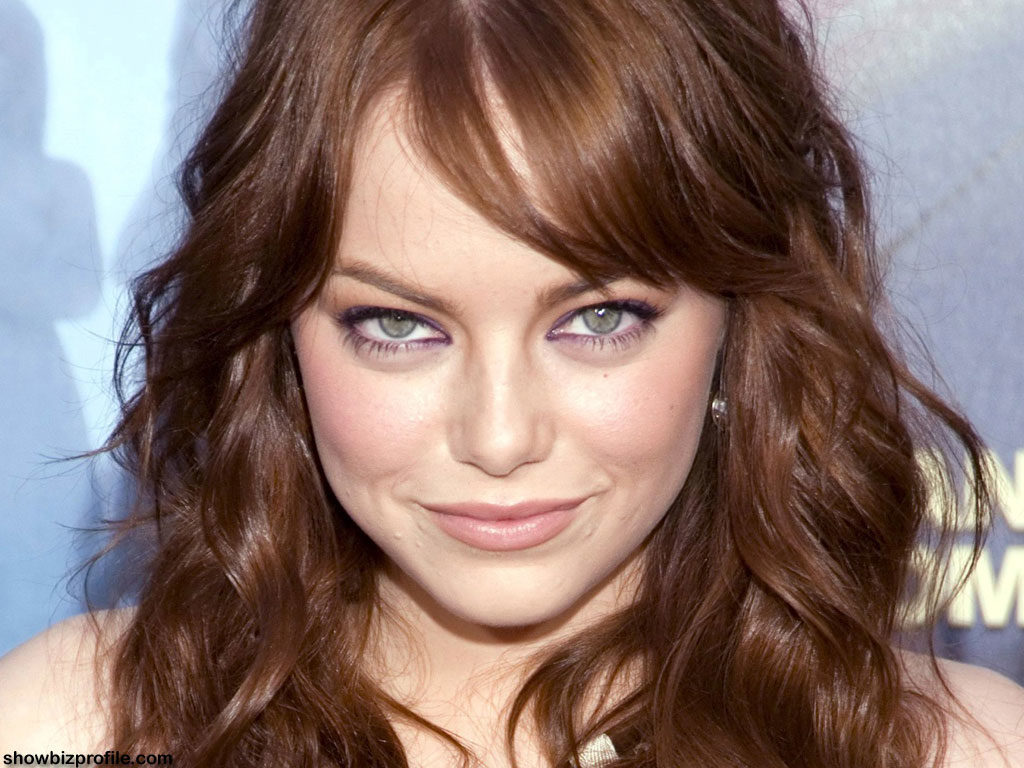 There are almost as many ways to achieve the messy beach look as there are mermaids in the sea. Find the look that works for you, then rock it in or out of the water for a head-to-toe mermaid style. Give it a spritz with sea salt spray for beachy waves. Check out these 9 sea salt sprays for every price point that will help give you the look you desire!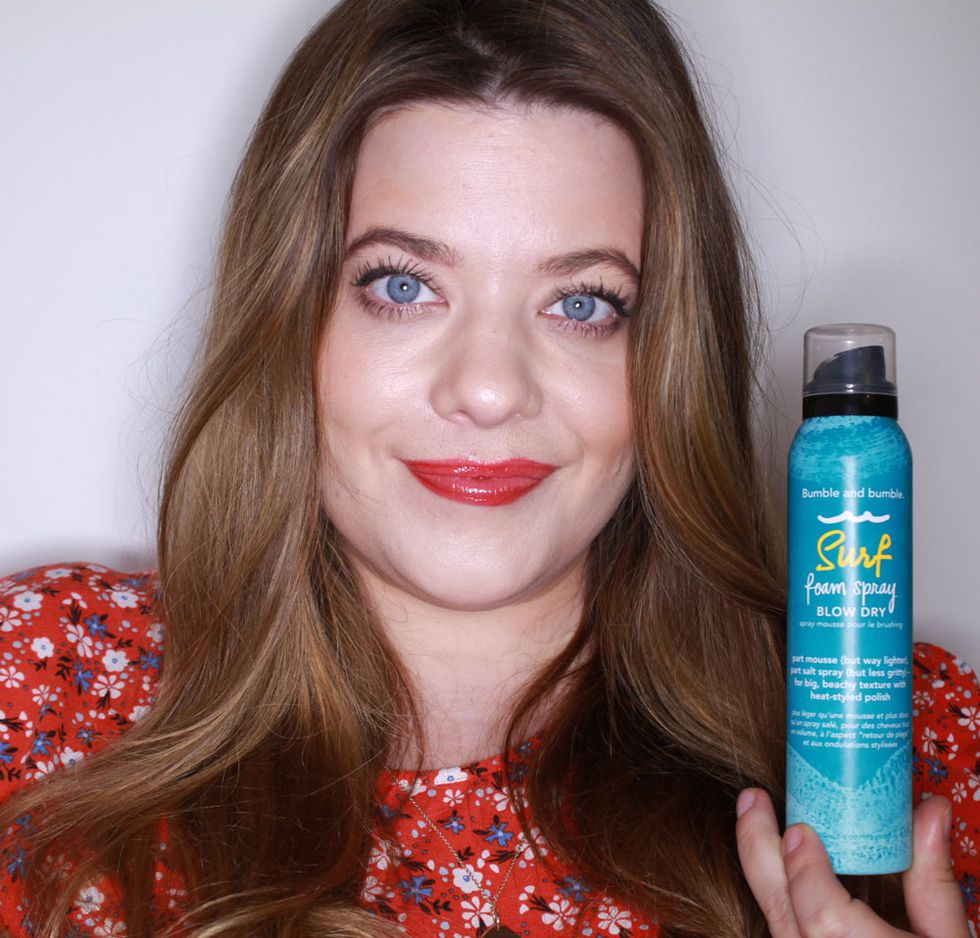 This Cosmopolitan fashion & beauty writer favored Bumble and bumble's Surf Foam Spray the most!
Aquatic accessories
Braids aren't the only trick in a mermaid's hairstyling arsenal. Busy goddesses of the sea need options for all the different demands of their day. Treasure hunting, fish schooling, swimming with their sisters — mermaid activities call for a myriad of hairstyles. That's where aquatic accessories come in handy.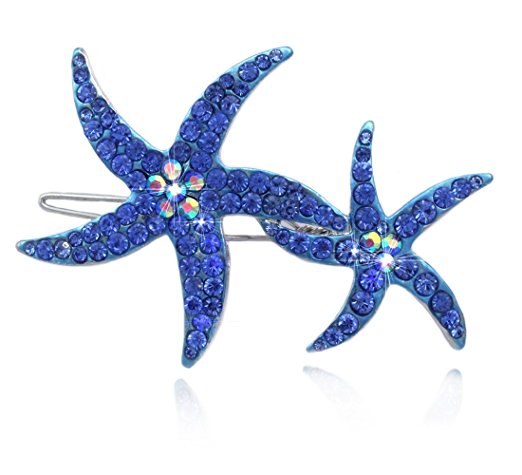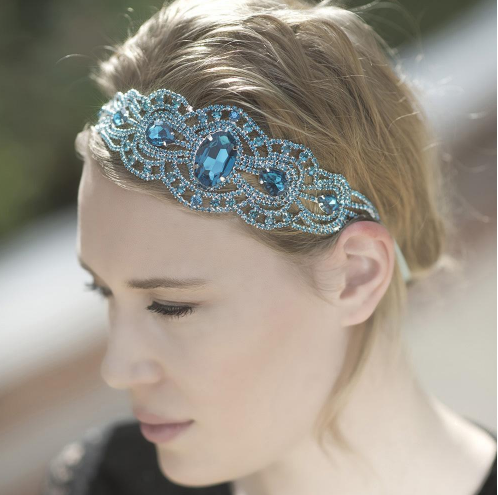 The crafty mermaid can create unique clips and combs to tame her tresses using a variety of aquatic accessories. For a simpler wash-and-go look, slide on a Fin Fun mermaid headwrap and add the perfect finishing touch to any mermaid hairstyle and outfit.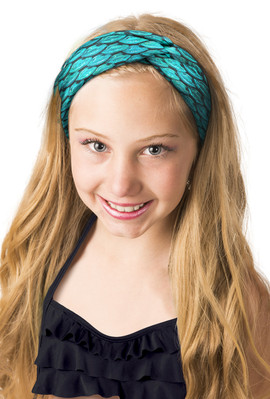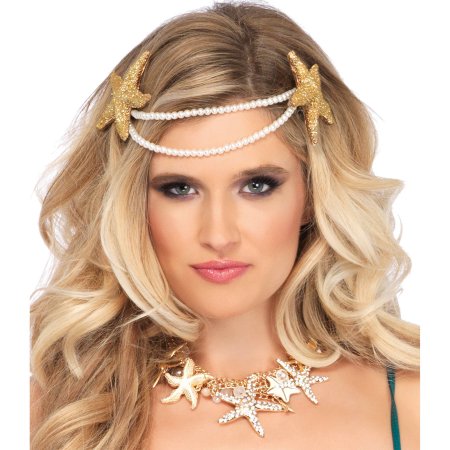 Pick Mermaid Hairstyle Options that Work for You
The fun thing about hair accessories is that they are limited only by your imagination, so surf the web for mermaid hairstyle inspiration and let your inner mermaid be your guide to an enchanting style!
Look here for fintastic mermaid hair tutorials!