With spooky month almost here in full force, now is the time to have the best mermaid Halloween possible! And what better way to do that than with DIY Halloween decorations? These five projects embrace the creepiness of the holiday with a chilling, underwater flair.
Shipwrecked skulls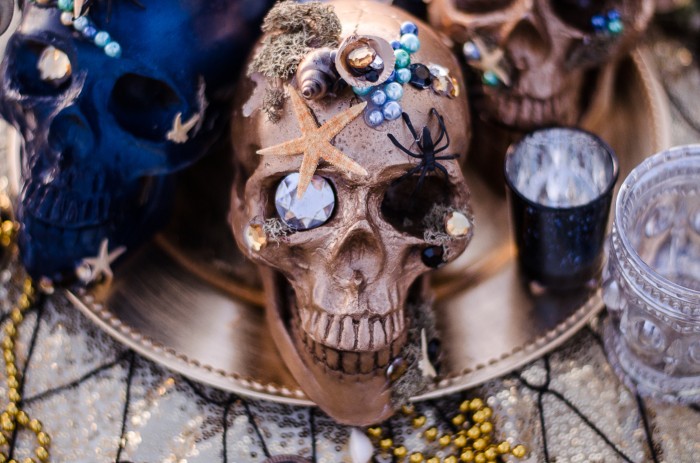 Skulls are an iconic part of Halloween decorations, and you can easily transform them into the eerie remains of a shipwreck. The haunted mermaid party by Fun365 offers great inspiration to get you started!
You can keep the skulls a bone-white color or paint them other colors to match your decor. Then, attach starfish, shells, algae, and barnacles. When you're done, it'll look like it has been sitting on the ocean floor for decades!
Bone-chilling wreath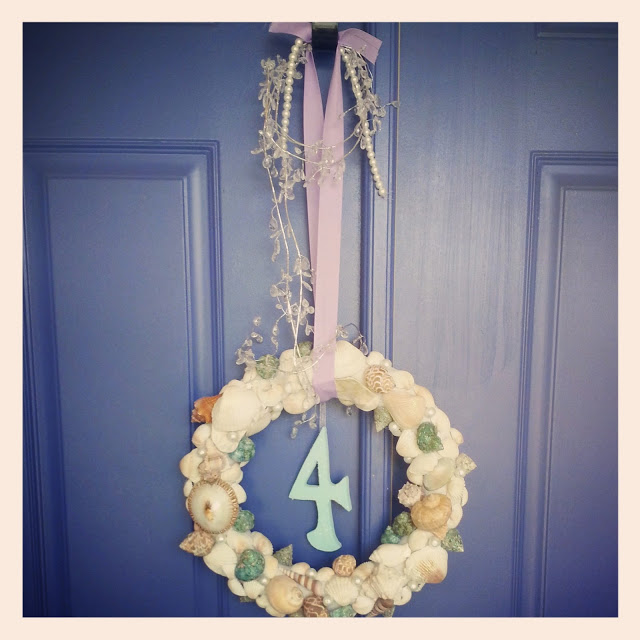 If you have a mermaid wreath, you can easily add a few pieces to make it scary in time for spooky season. The DIY wreath by Desert Girls Vintage is a fintastic base to use as it's covered in an array of seashells and pearls!
Just secure spiderwebs, spiders, pieces of netting, sticks, bones, and other creepy pieces to the wreath. You'll find that repurposing your wreath is incredibly easy, so you may never buy another Halloween-themed one again!
Scaly pumpkins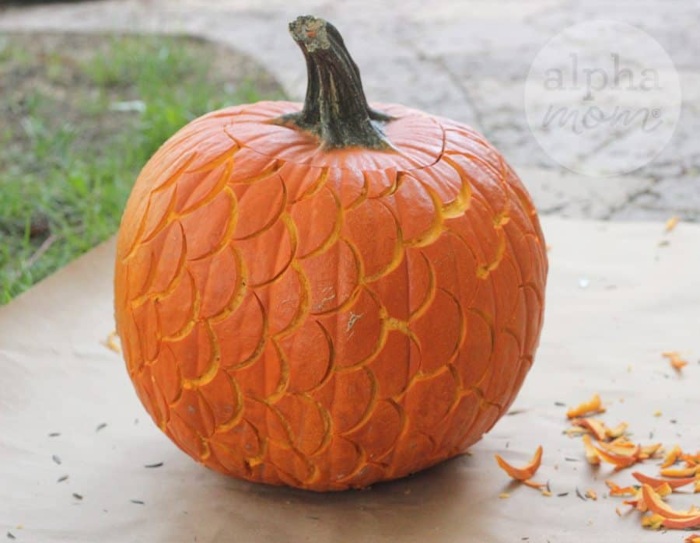 Even your pumpkins deserve a mermaid Halloween costume! The mermaid pumpkin tutorial by Alpha Mom is absolutely adorable and completely customizable. It'll be the perfect addition to your front porch!
Carve scales into the pumpkin and paint them to match your own! You may even decide to use the same colors as your mermaid Halloween makeup. (You can find makeup inspiration and a tutorial here on The Grotto!)
Creeping seaweed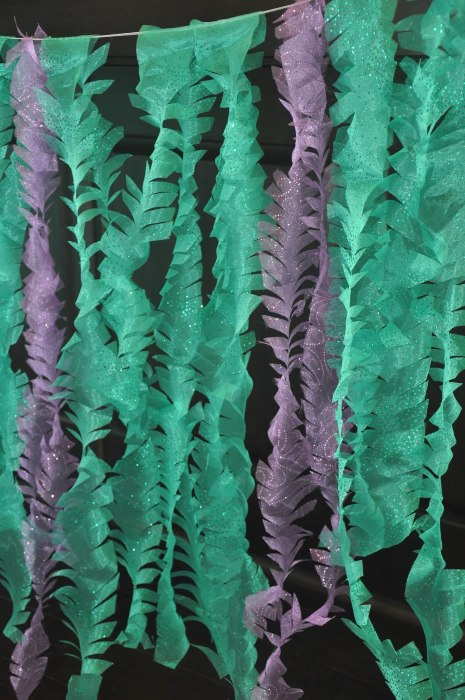 It wouldn't be a mermaid Halloween without all the seaweed swaying in the current! Thankfully, These Little Loves has a DIY mermaid tutorial for realistic fabric seaweed. While this tutorial uses sparkling fabric, you can choose whichever one captures your creepy aesthetic!
This seaweed will look great everywhere you decide to hang it, from your porch, doorway, and more. You can even add spiders, webs, and other creeping things to merge the mermaid and Halloween vibes!
Bubbling chandelier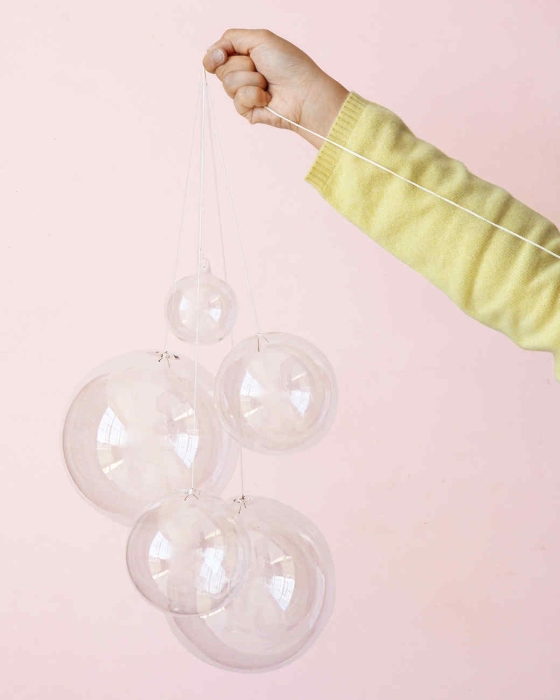 Shed some light on your sea witch's brew with mermaid bubble chandeliers! All you need is this simple tutorial from Martha Stewart, and you'll transform your home into a cavern under the sea this Halloween.
With glass balls, cord, and a handful of other supplies, each glass ball looks like a floating bubble suspended in the air. If you hang multiple bundles around your home or porch, you'll leave everyone at your underwater Halloween party breathless!
Embrace your siren side with a mermaid Halloween
You'll complete your mermaid-themed Halloween with these DIY decorations! It will tie the look together when you sit out in your Fin Fun mermaid tail and dark mermaid costume, handing out goodies to all the neighborhood guppies and ghouls. 
How are you merfolk going to decorate for a mermaid Halloween? Leave us a comment to share your creativity!
---
Looking for a Fin Fun Mermaid promo code? Have a look!