'Tis the season for warm wishes and charitable giving, and Fin Fun has just what you need for the best mermaid Christmas yet! You'll find the perfect mermaid gifts for your sea-loving friends and maybe even one for yourself without breaking the river bank.
Mermaid Gifts Under $10
Looking for some quick stocking stuffers for your guppies and merfriends? These are perfect for those that love the Mermaidens, their finfriends, and all things ocean-related! (If they don't know about Fin Fun's mermaid princesses yet, they can read all about them.)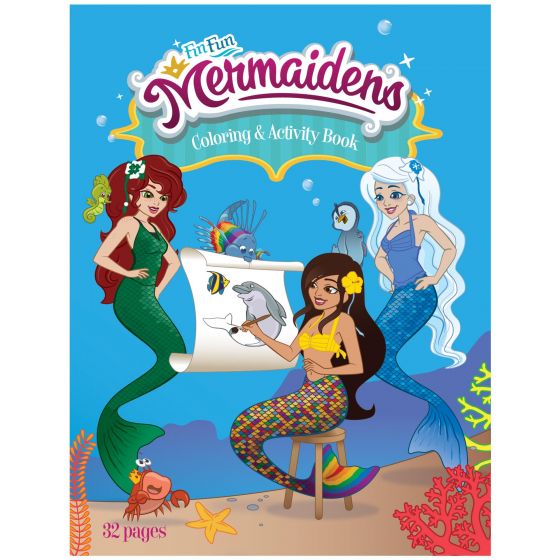 Coloring is just as therapeutic as listening to ocean waves, and it brings out your artistic side too! Channel your inner artist with this mermaid coloring and activity book over the holidays.
Price: $4.95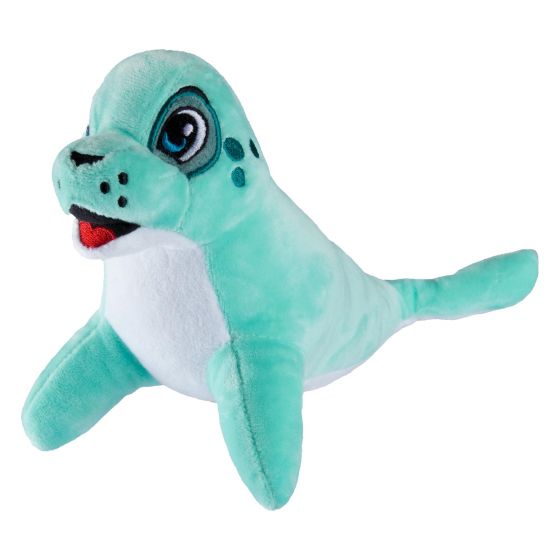 Every mermaid princess and prince needs their animal sidekick, and our plush toys are the perfect companion for every adventure! There's an array of sea creatures to choose from, including a dolphin, sea turtle, crab, and more.
Price: $4.95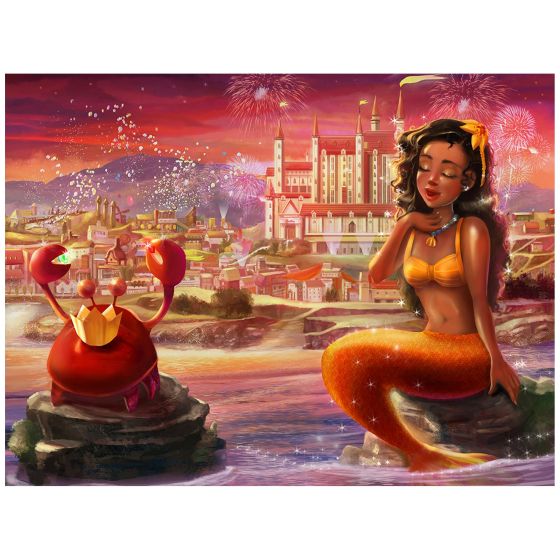 If your guppy has read the Mermaiden Tales, they know all about the adventures these mermaid princesses (and one prince) have been on. They'll love displaying these Mermaiden illustrations on their wall to add to their bedroom (start here to create a mermaid-themed bedroom).
Price: $3.96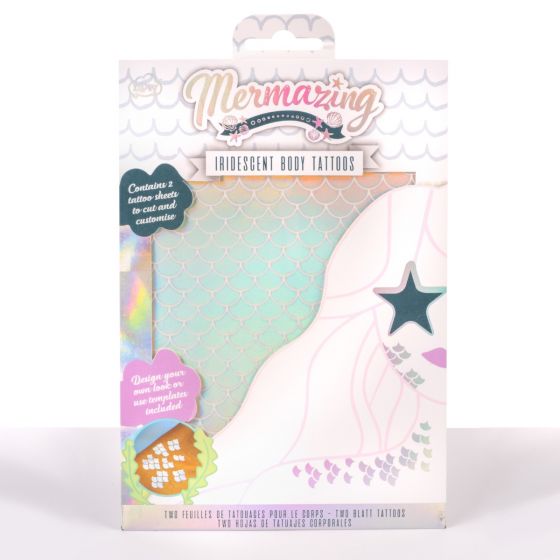 Make your merfriend's makeup routine easier with scale decals! They act just like temporary tattoos and have an iridescent finish that will turn them into the sparkling mermaid of their dreams.
Price: $6.95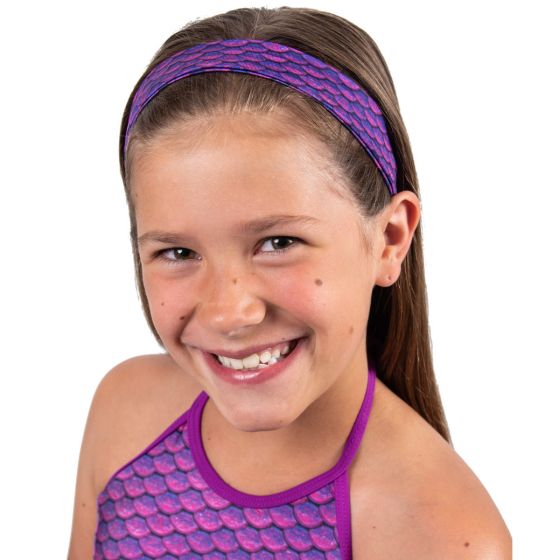 Merfolks are known for their effortlessly gorgeous hair. Get your merfriends stylish hair accessories to tame their salty beach waves. The headwraps and headbands come in fabrics that match popular Fin Fun mermaid scale designs!
Price: $7.95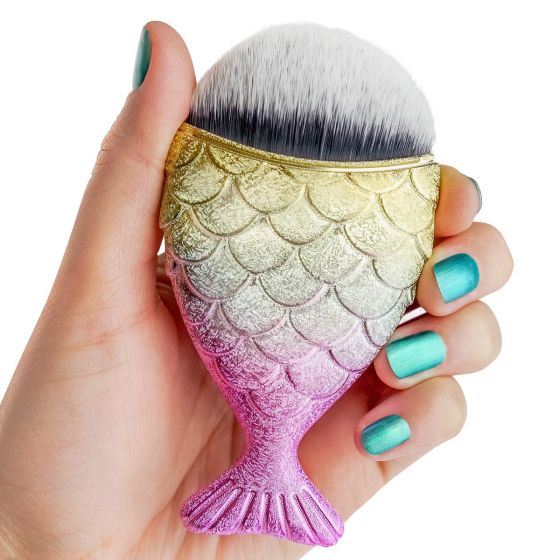 If your merfriends are using fishnets for makeup (see this makeup tutorial), lend them a fin so they can do their makeup with a mermaid tail makeup brush! It glitters like a real mermaid and applies liquids and powders with ease.
Price: $6.95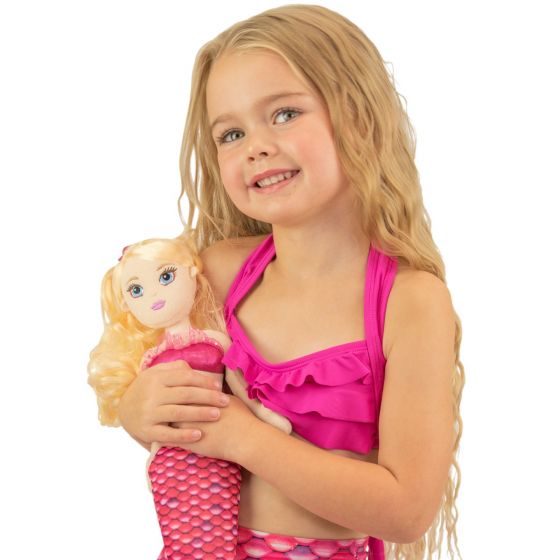 If your little guppy likes dolls, Fin Fun will give them the mermaid Christmas they've been dreaming of! The well-known plush brand Aurora partnered with Fin Fun to create Mermaiden dolls. Featuring classic Mermaiden scale designs, these plush dolls are a little girl's best friend!
Price: $9.95
Mermaid Gifts Under $25
If your budget has extra room for the holidays, consider these gift ideas under $25 that'll make for a fintastic mermaid Christmas!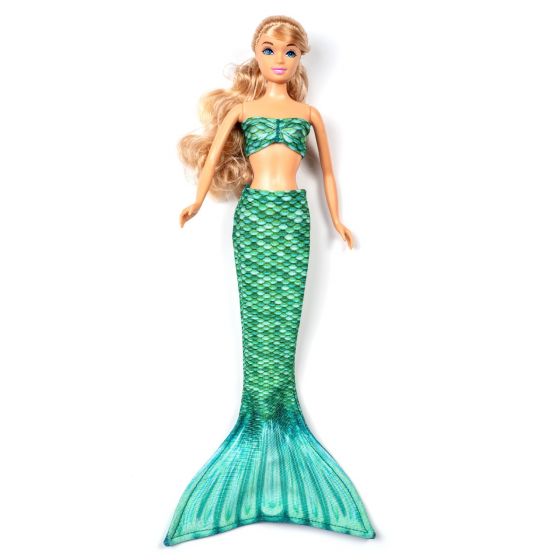 Swimming in a pod is much more fun than swimming solo, not to mention safer! Your little one will love dressing her doll up in a mermaid tail that matches Fin Fun's iconic scale designs and taking her on a lifetime of adventures.
Price: Starting $12.95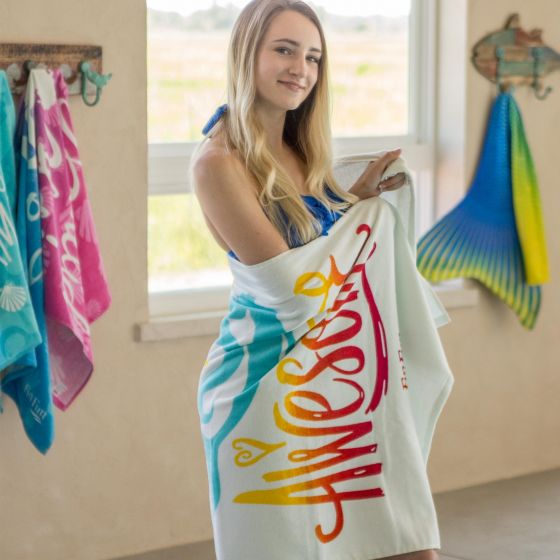 Help boys and girls swim easier with Fin Fun swim accessories! You'll transform their underwater experience with shark and mermaid-themed snorkels and goggles, and then let them dry off with a cute beach towel.
Price: Starting at $14.95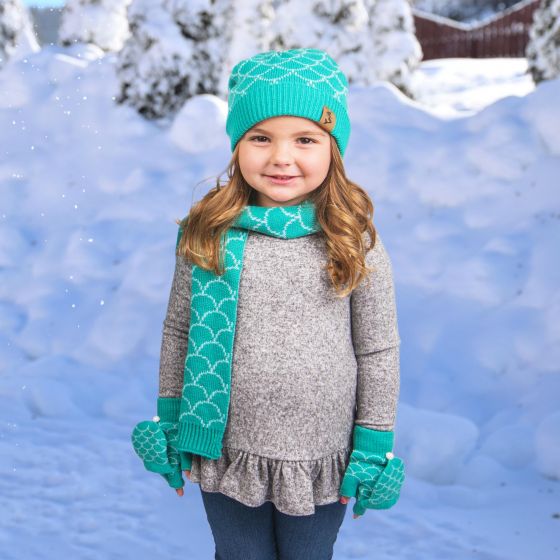 If you're looking for another stocking stuffer, we suggest our mermaid hat, mitten, and scarf set. The simple scale pattern and ocean teal color are perfect for little mers who want to rock their scales and play in the snow at the same time!
Price: $15.96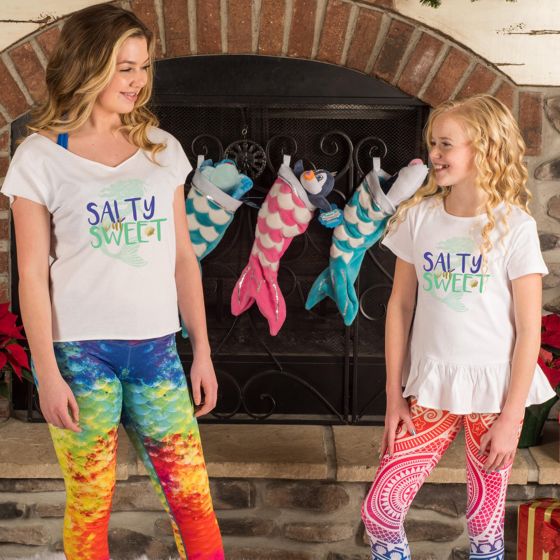 The holiday wouldn't be complete without a stocking, and these mermaid Christmas stockings will give your holiday a mermazing flair! Choose your merfriend's color of choice, blue or pink, and surprise them with a gift that they'll love.
Price: $11.96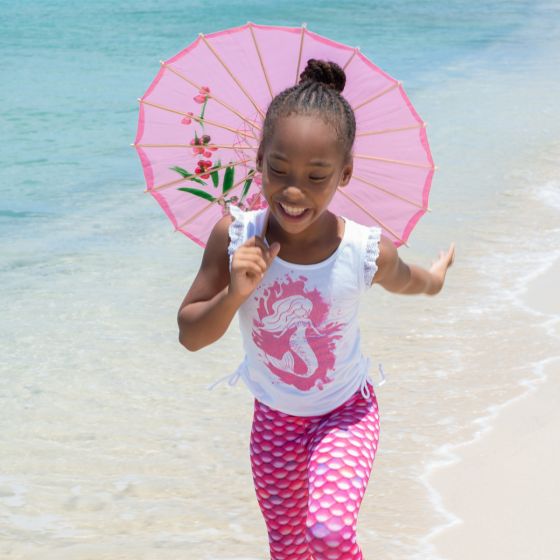 When you're a mermaid on dry land, you have to show off your scales in every way possible, and Fin Fun's mermaid apparel is a great place to start! Choose from our selection of mermaid t-shirts with stylish designs and catchy sayings and pair it with mermaid scale leggings. Then, at the end of the day, little mermaids will love nestling into bed in mermaid-themed pajamas.
Price: Starting at $14.95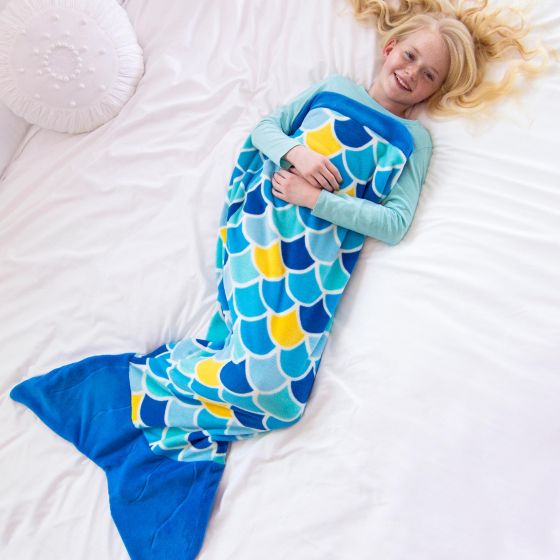 Gift your friends a mermaid tail blanket so they can flip their fins as comfortably as possible. Or, if your little guppy friends are on the wild side, a wearable animal blanket may be more their style. Either way, these make great mermaid Christmas gifts for girls and boys!
Price: Starting at $19.95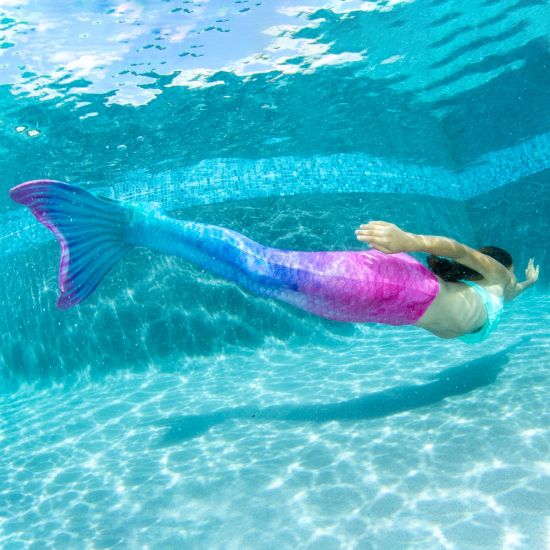 Okay, Fin Fun mermaid tails for swimming aren't under $25, but we have a good reason! Mers would happily trade their feet for fins, so get them a swimmable mermaid tail worth flipping for! We have a vast collection of scale patterns and colors, and they're the safest tails in the sea. (Be sure to check out our tips for safe tail swimming too!)
Price: Starting at $34.95
Have a Merry Mermaid Christmas!
Snuggle up with your loved ones over the holidays and have the best mermaid Christmas ever! Not only is there a huge selection of gift ideas from Fin Fun, but we also have other ideas to make the season fintastic. Check out our mermaid hot chocolate recipes, and decorate your tree with these ocean-themed Christmas ornaments!
How are you adding mermaid flair to this holiday season? Let us know in the comments!